スポンサーリンク
Purpose
Observation of degeneration, fractures, and lesions of the distal femur and proximal tibia and fibula.
Prior confirmation
Remove obstacles.
Positioning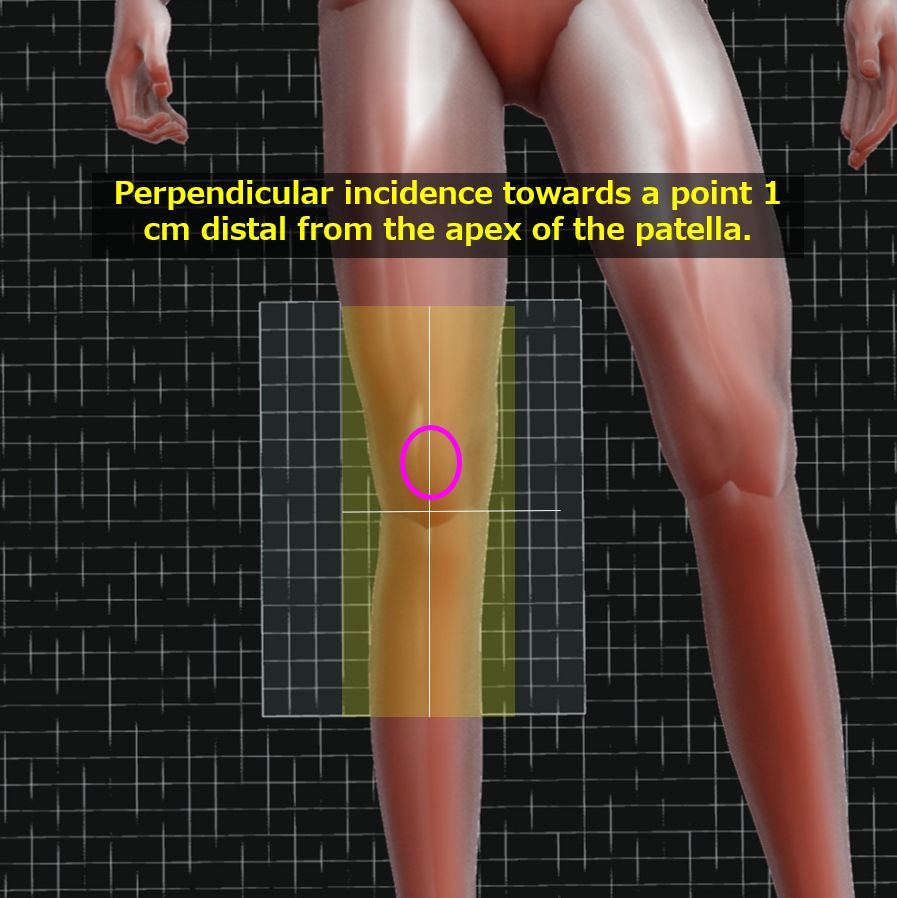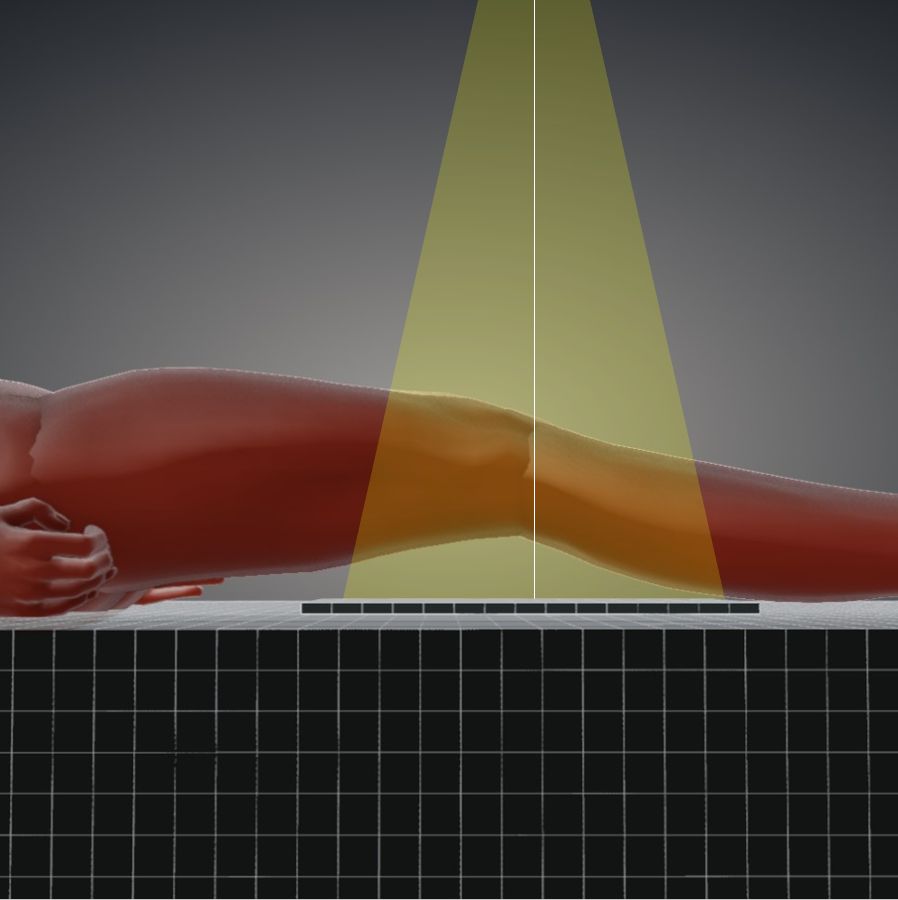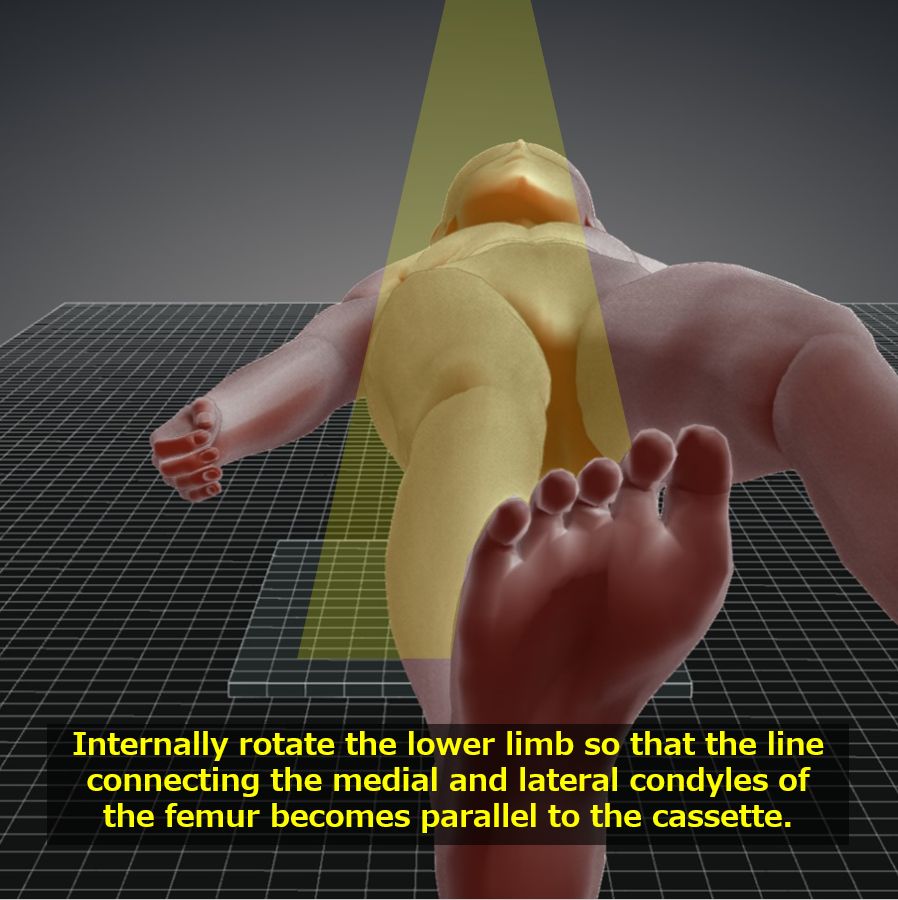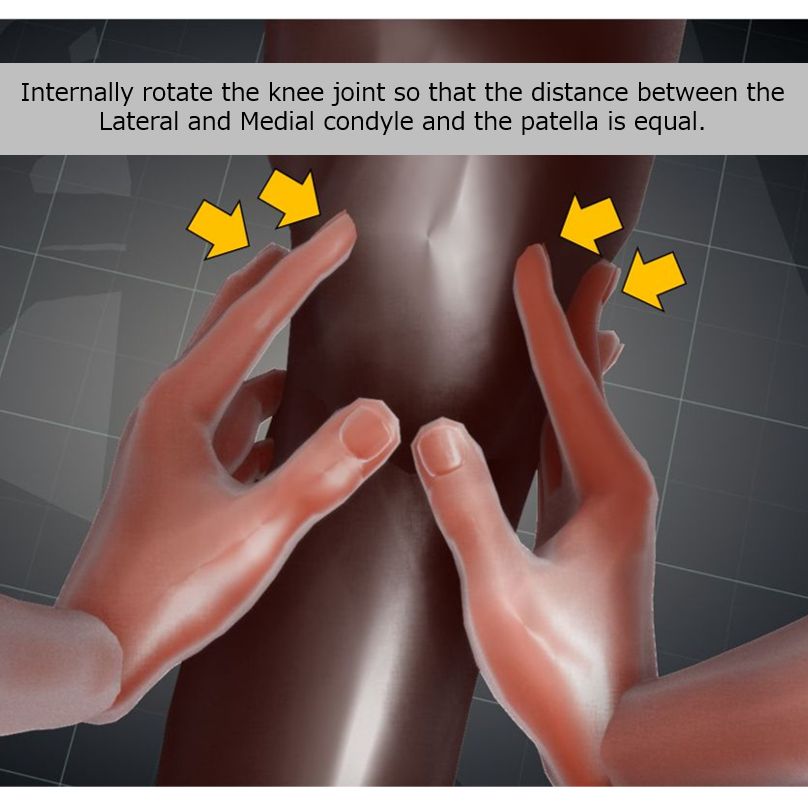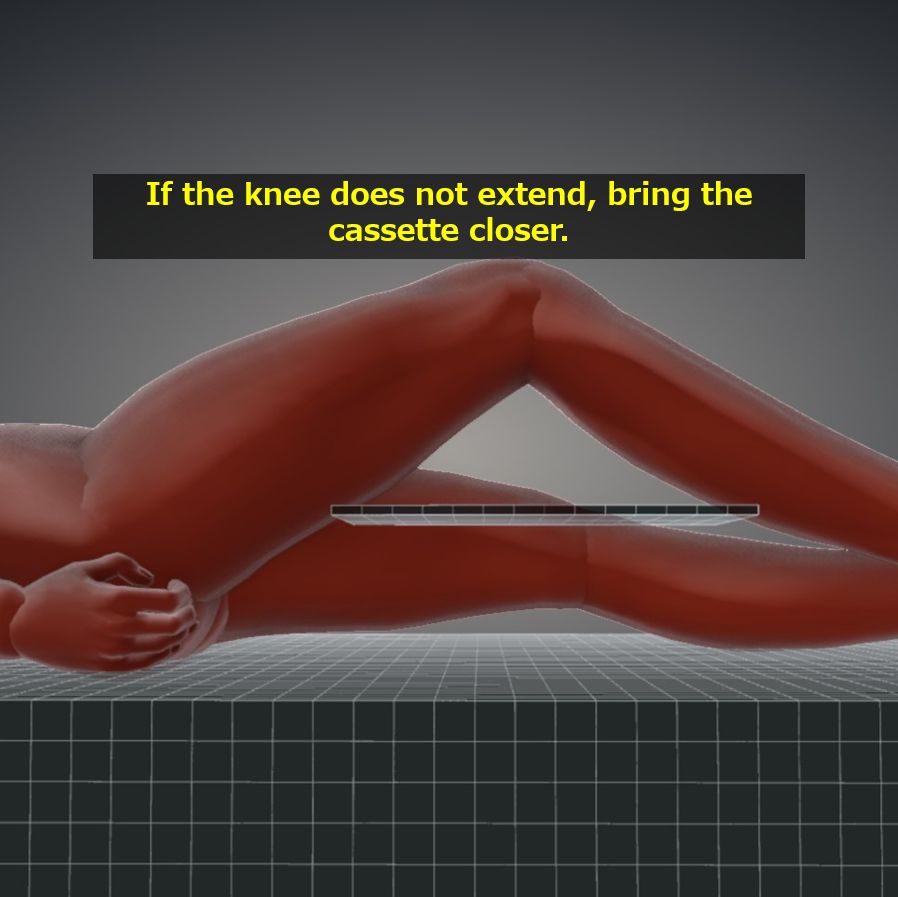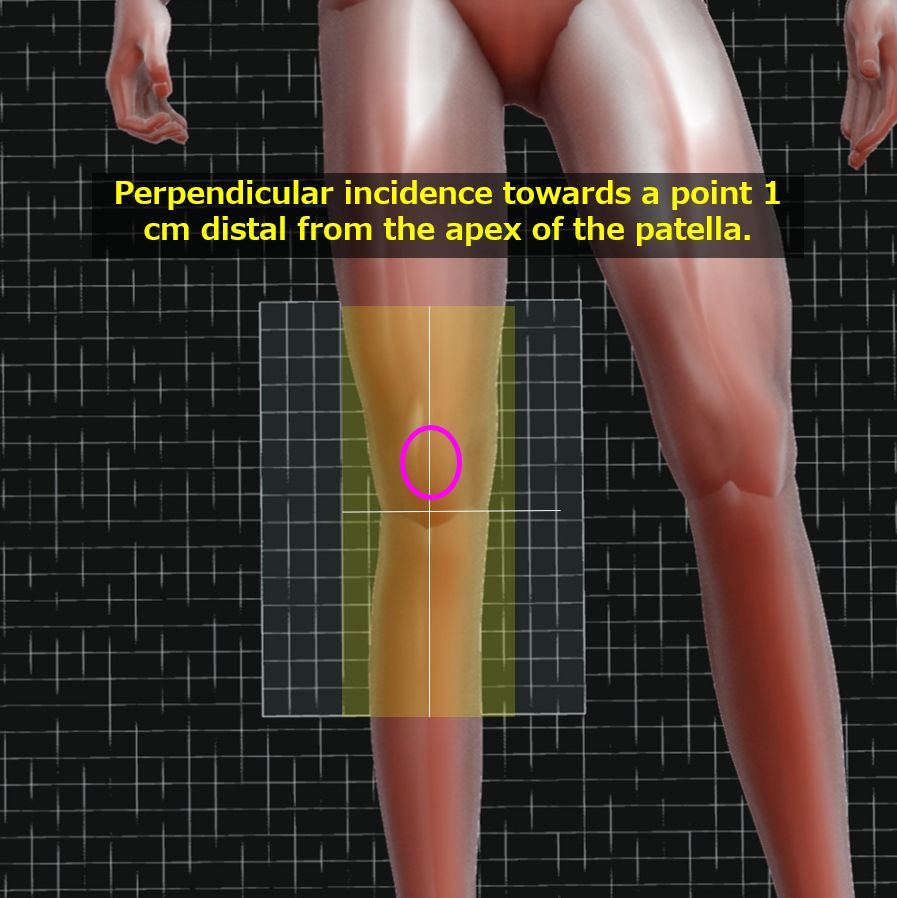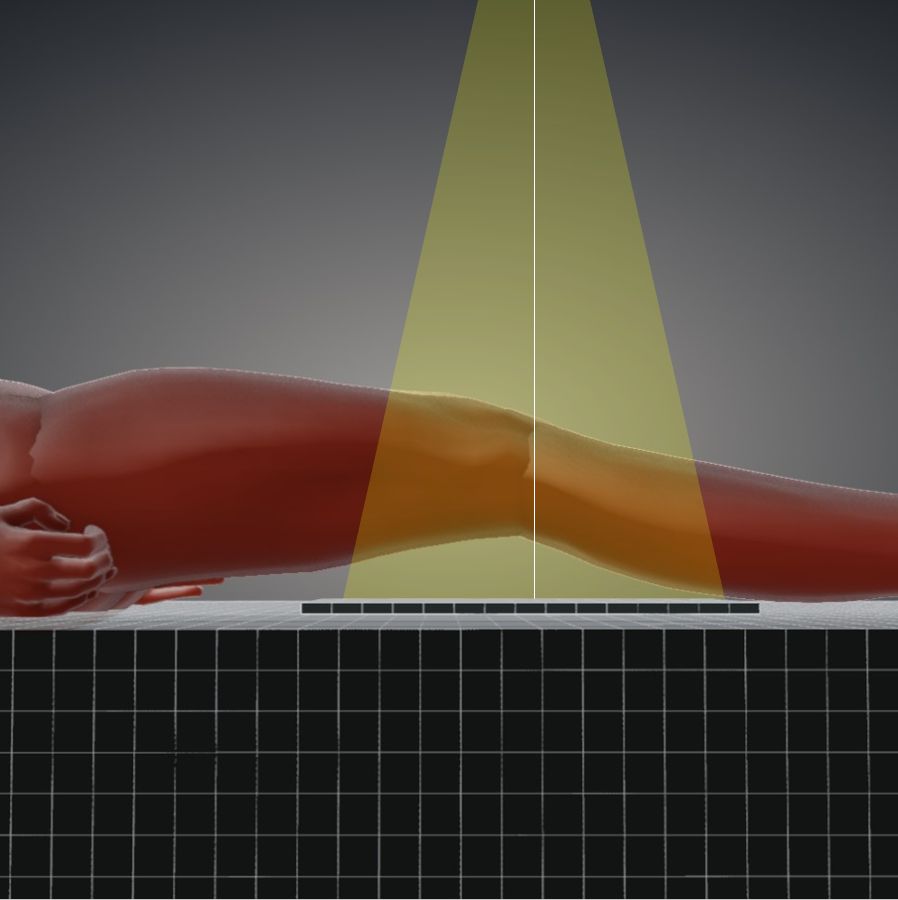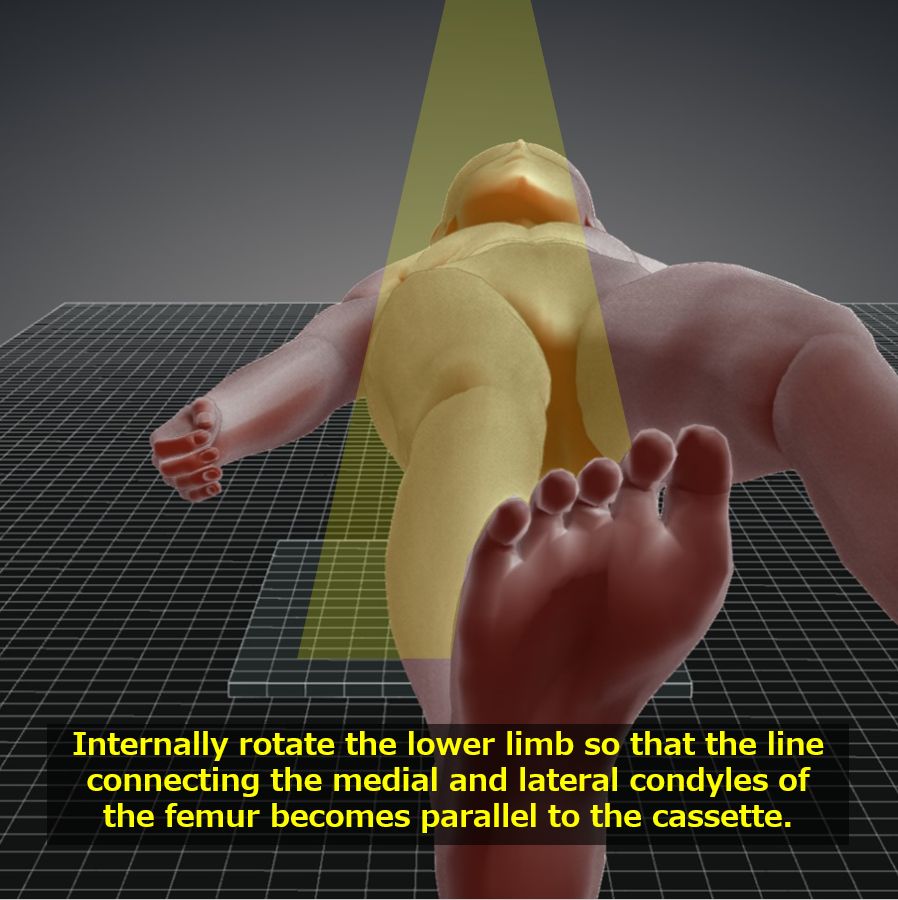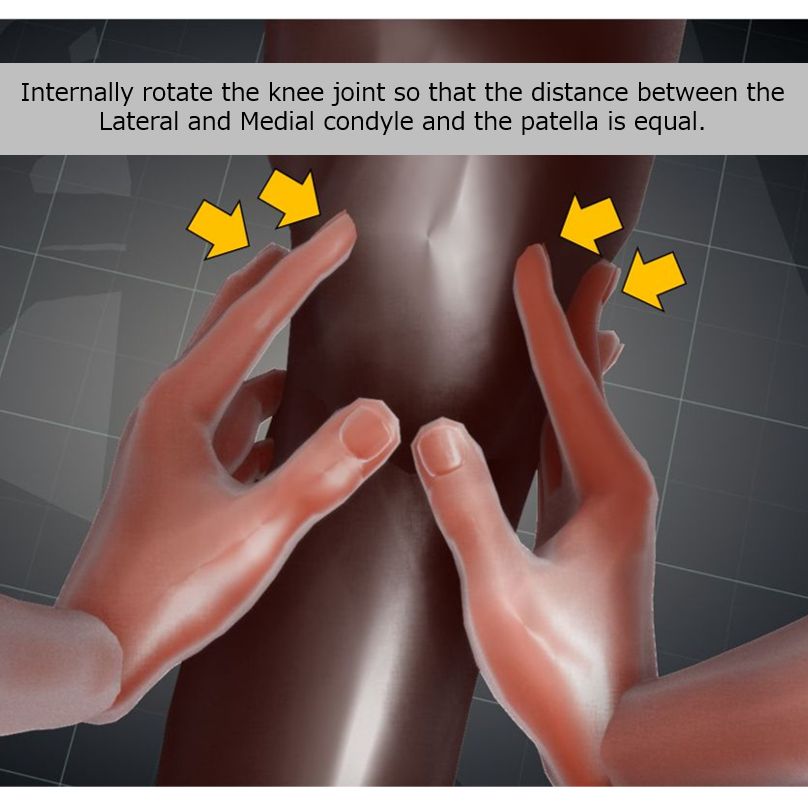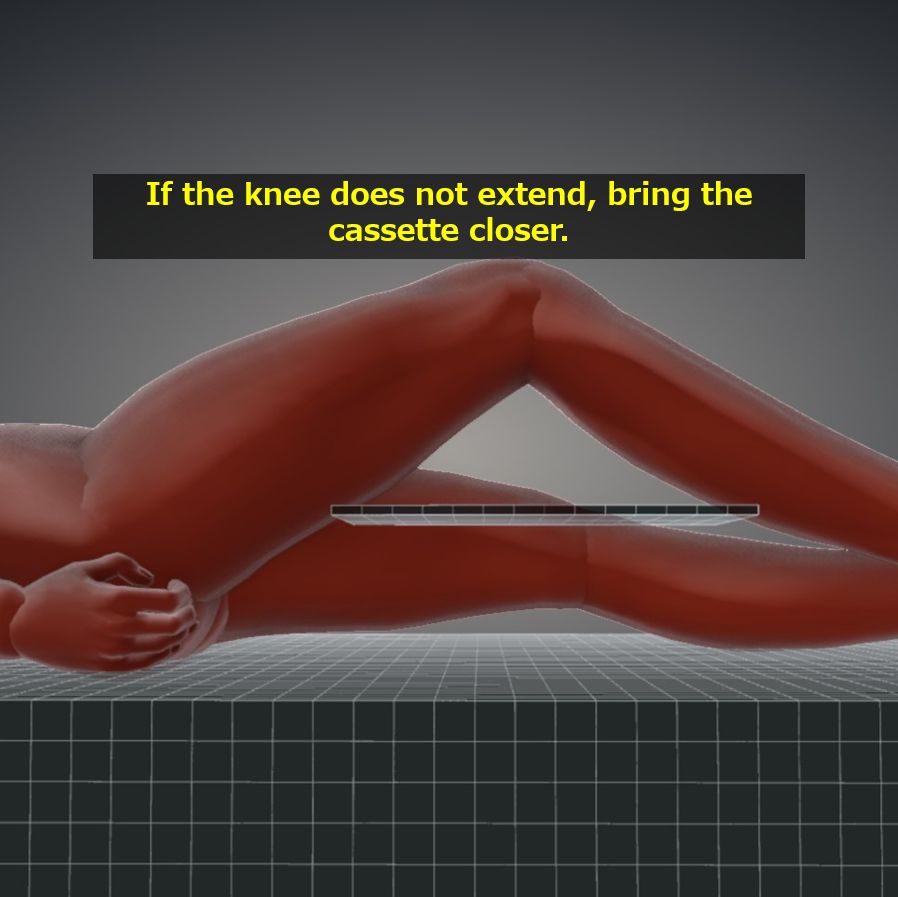 Back lying or sitting position.
Leg should be extended.
Internal rotation of the knee joint so that the patella is centered over the femur.
The 2.5 cm below the patellar apex (tibiofemoral joint) is the upper and lower center of the film.
CR,distance, field size
CR:Vertical incidence 2.5 cm below the lower edge of the patella.
Distance : 100cm
Field size : The range includes the distal 1/3 of the femur to the proximal 1/3 of the lower leg.
Exposure condition
55kV / 5mAs
Grid ( – )
Image, check-point
Normal (Radiopaedia)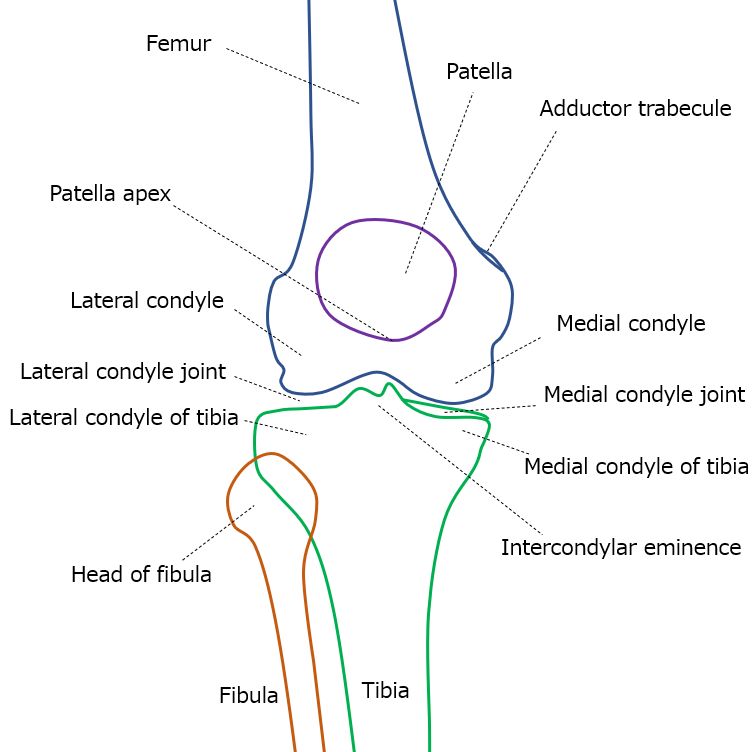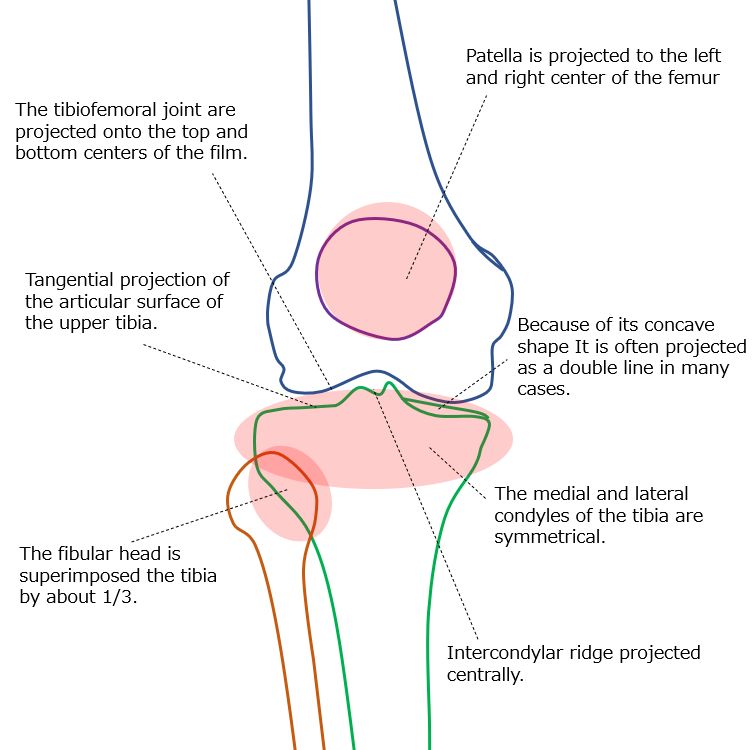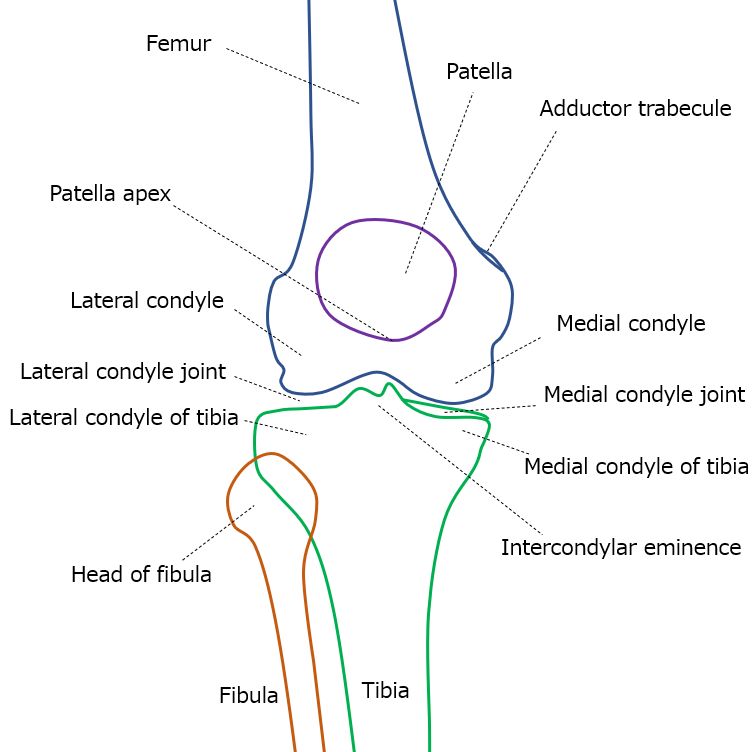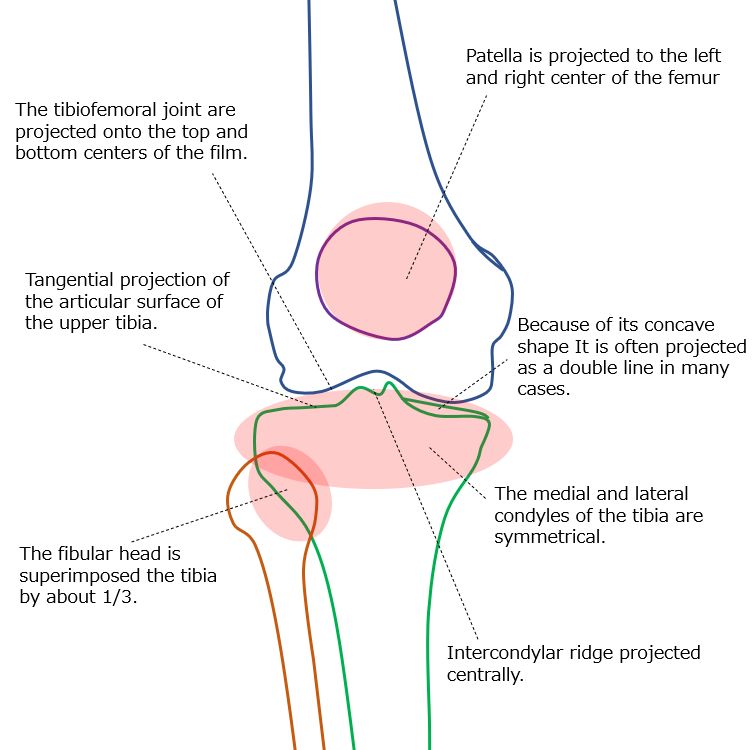 The medial and lateral condyles of the femur and tibia should be drawn symmetrically.
The fibular head should slightly overlap the tibia.
The superior articular surface of the tibia should be projected in profile.
The patella should be centered over the femur.
The tibiofemoral joint should be centrally located.
In addition to the bony tissue, the soft tissue and fat tolerance around the knee joint can be observed.
Videos
Related materials
Oblique incidence is necessary to make the direction of incidence parallel to the supratrochlear plane of the tibia (to obtain a wide inter-articular view). (Thin type: cephalocaudal direction, obese type: caudal direction).
The exact method regarding the angle of oblique incidence is given in Bontrager's textbook .
→The distance between the superior anterior iliac spine and the bed is measured.
 If less than 19 cm, 5° cephalad.
 If less than 19 cm, 5° cephalocaudal.
 If more than 24 cm, 5° caudal direction.
In the video below, the distance to the superior anterior iliac spine is measured.
When looking at the images, carefully observe the areas where avulsion fractures are most likely to occur.