スポンサーリンク
Purpose
Observation of foreign bodies, fractures, dislocations, bone deformities, and rheumatoid arthritis from the carpal bones to the distal phalanges from the front.
Prior confirmation
Confirm the purpose of the examination.
Remove any obstacles.
Check either side.

Positioning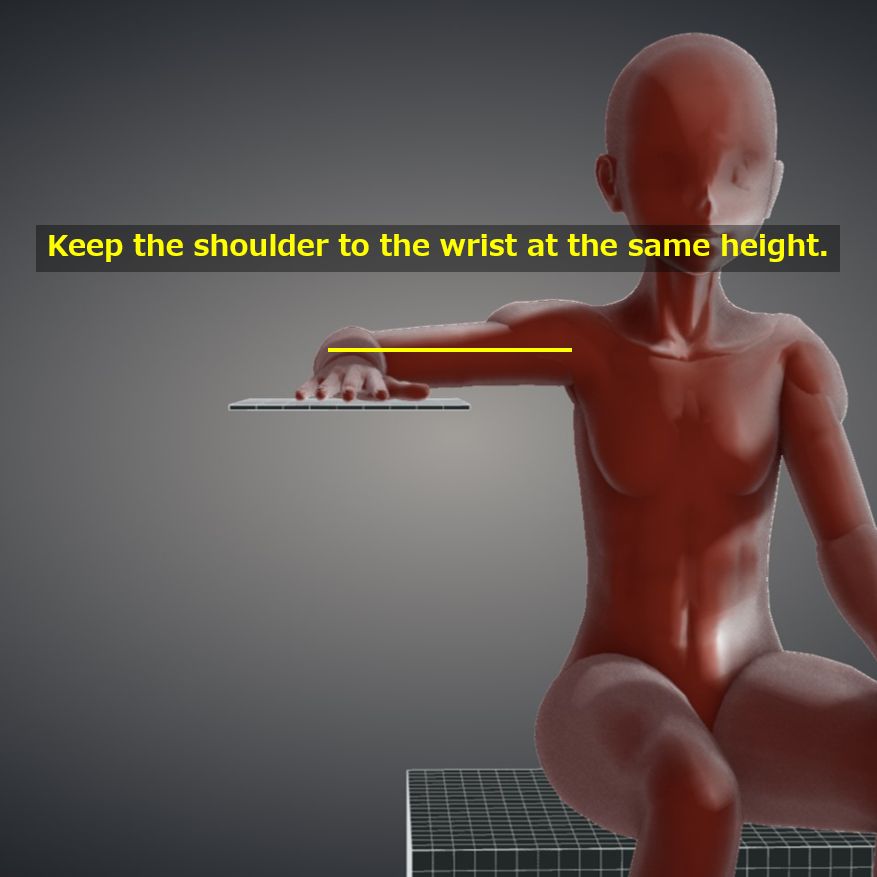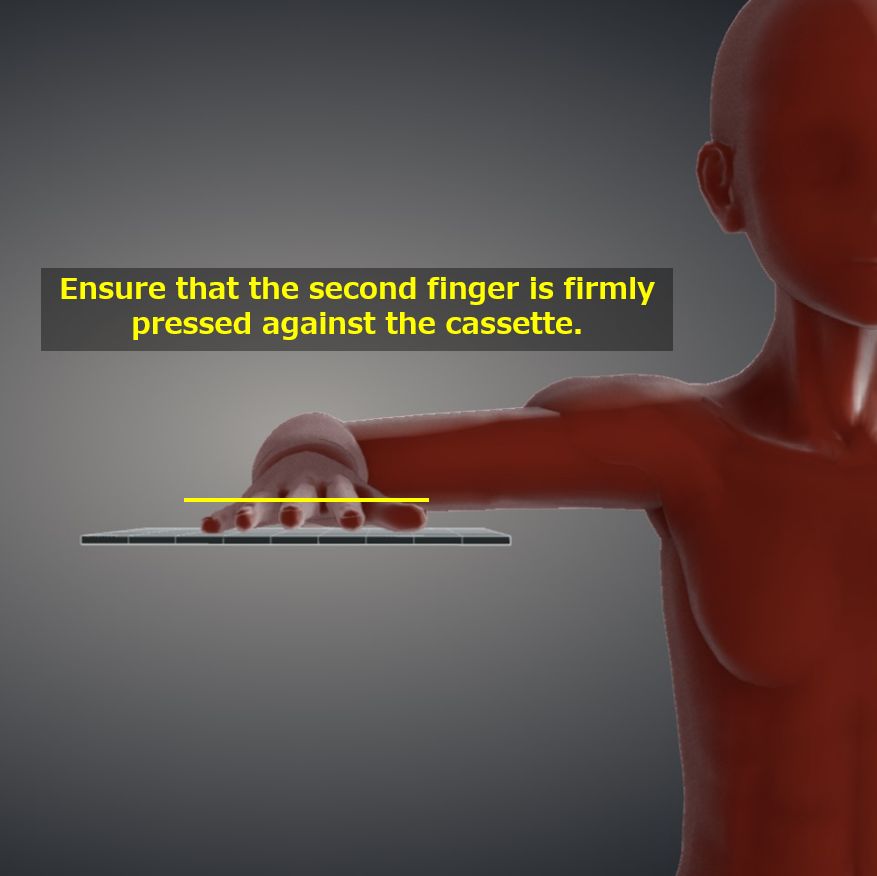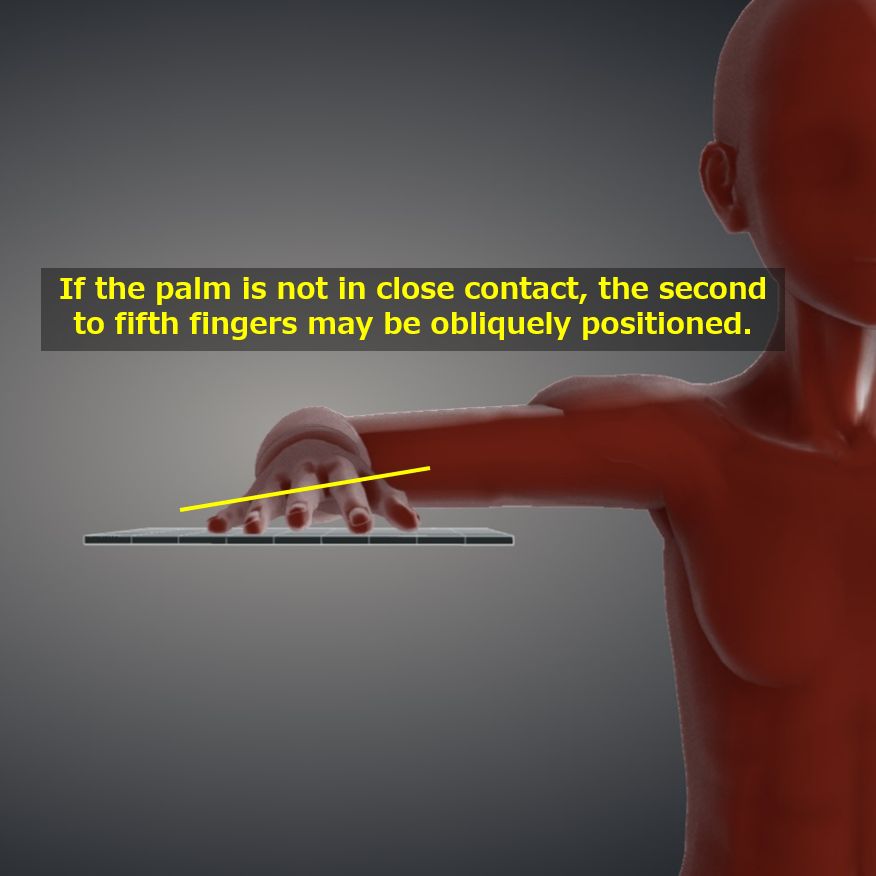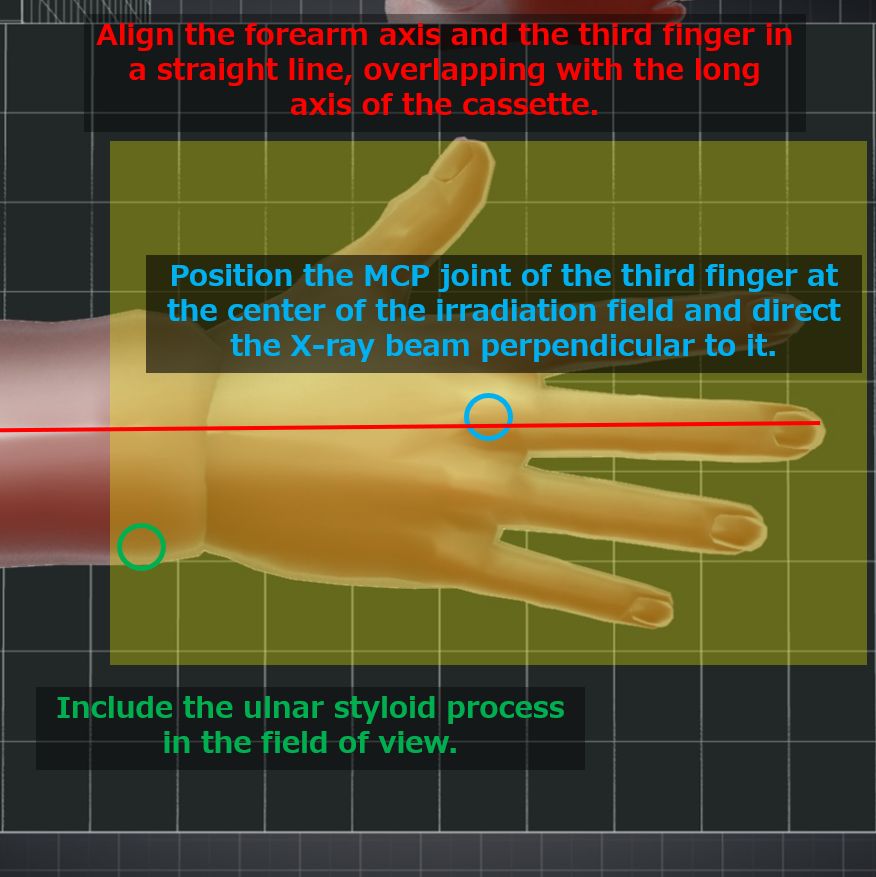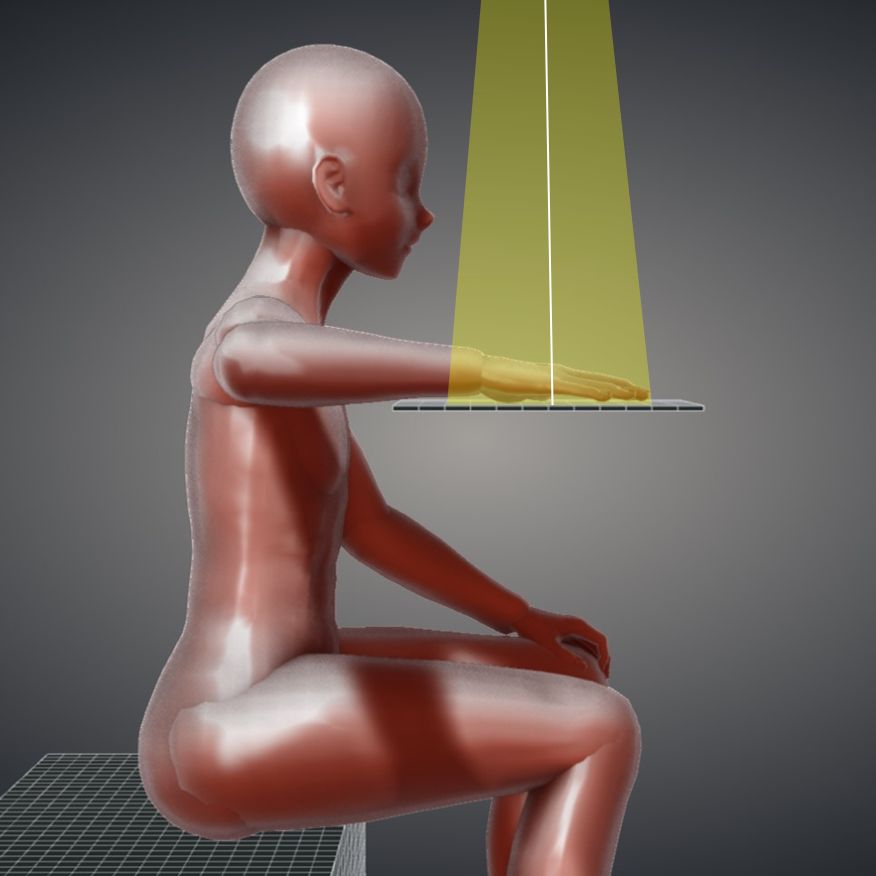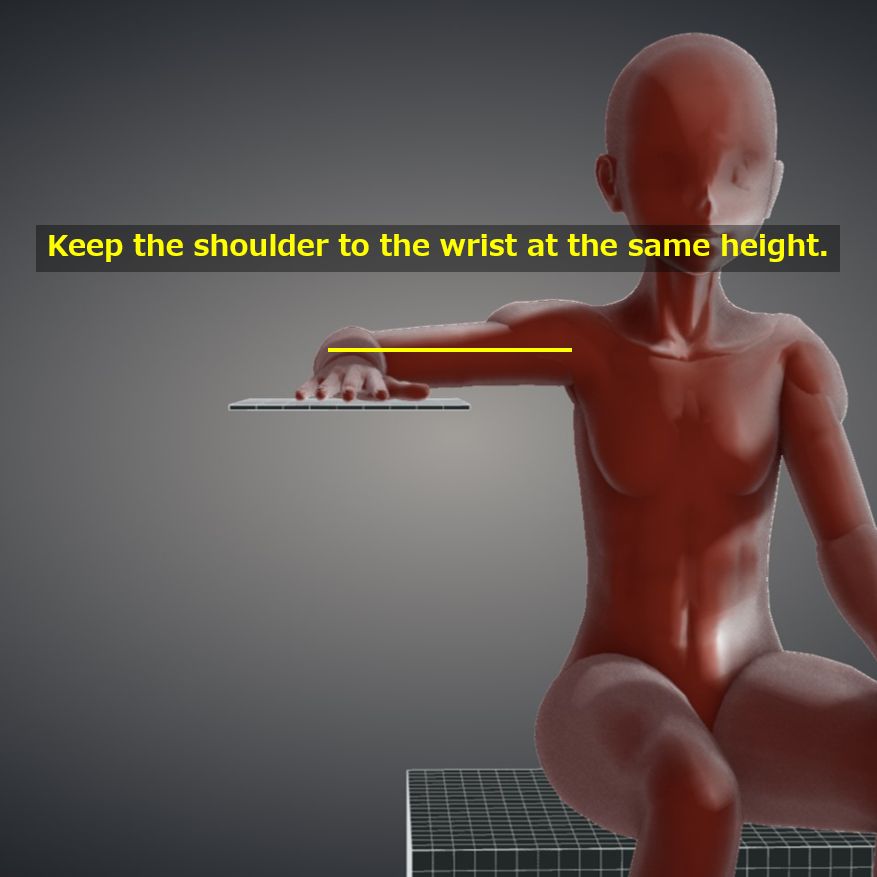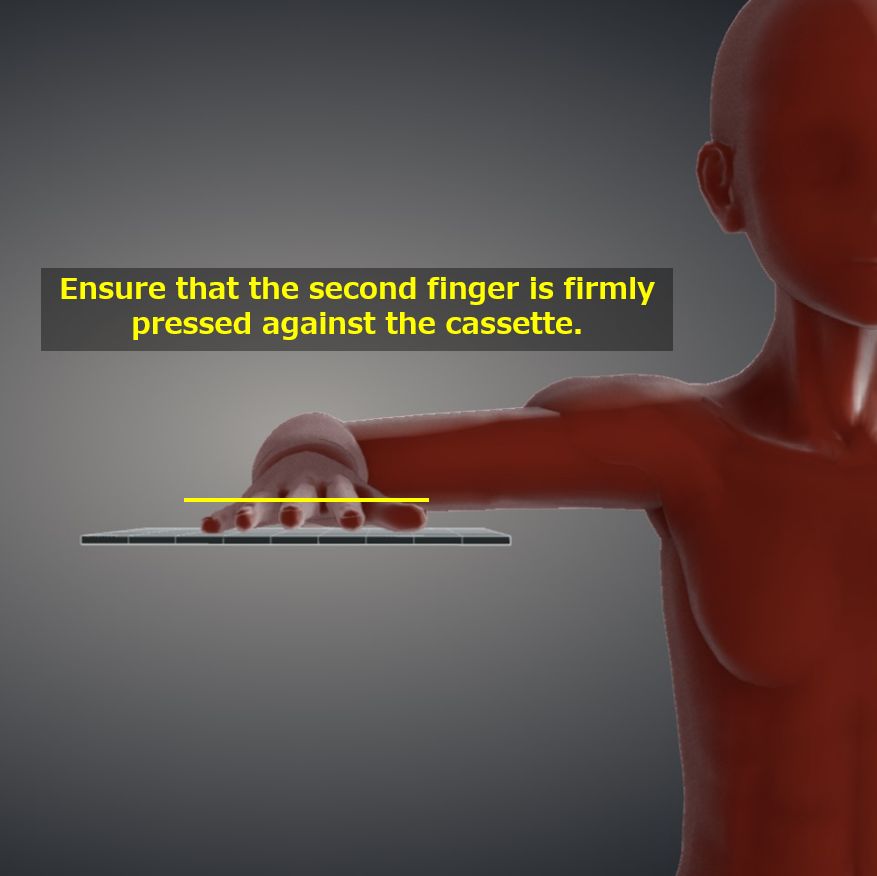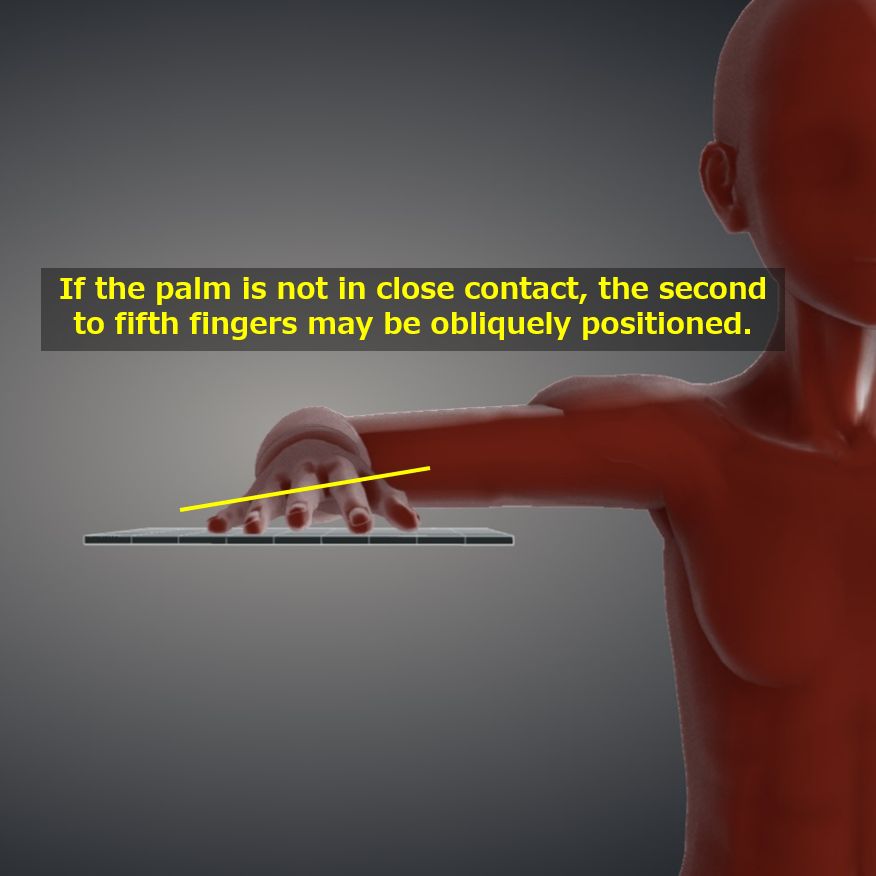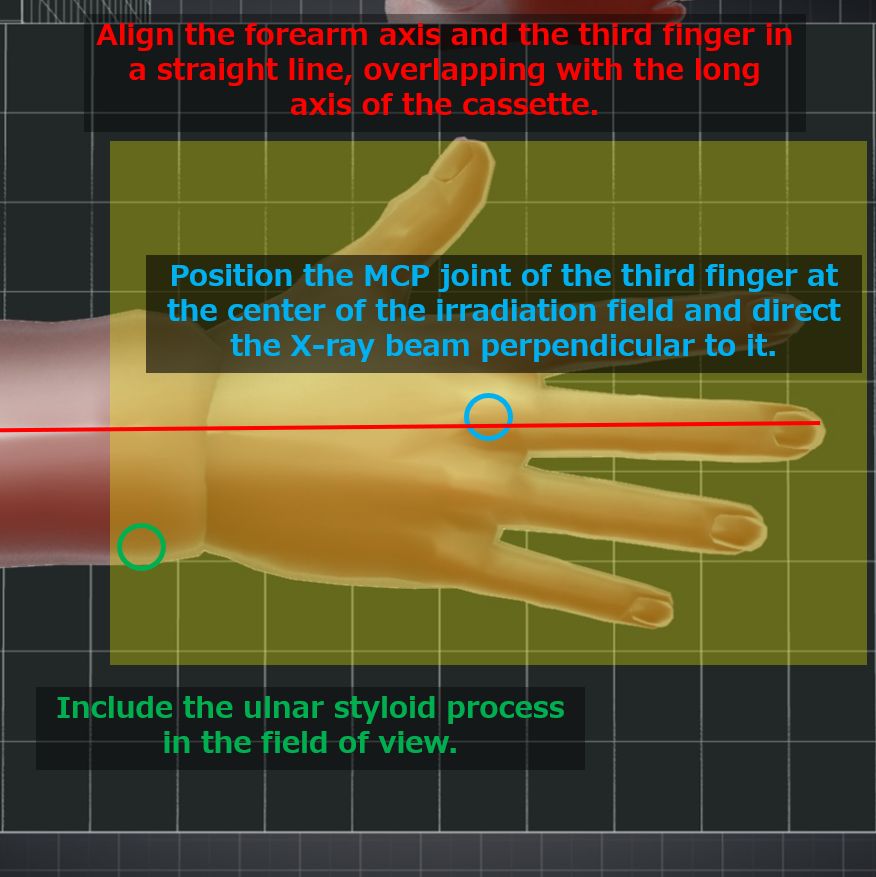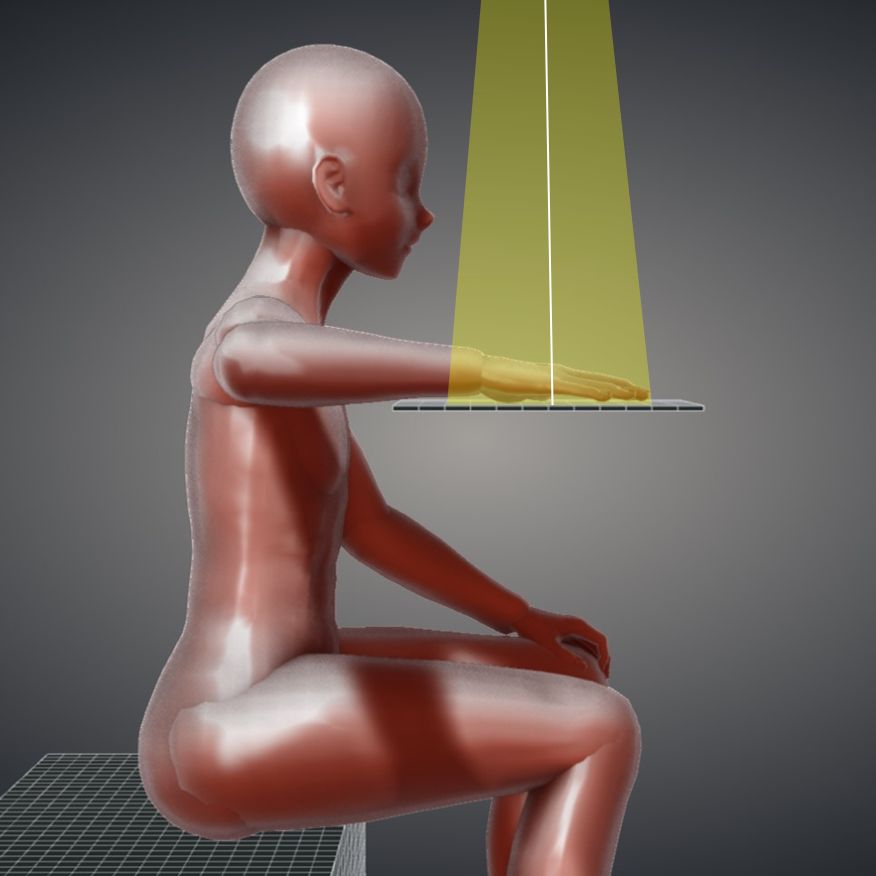 Sit in a seated position next to the table where the cassette is placed.
Abduct the upper arm and flex the elbow joint to 90 degrees.
Keep the shoulder to the palm at the same height.
Place the palm downward on the cassette.
Align the forearm and the third finger in a straight line with the long axis of the cassette.
Center the
MCP joint
on the cassette.
Slightly separate each finger.
Press the MCP joint of the second finger firmly against the cassette, ensuring that the entire hand is facing directly forward.
(If necessary, place a positioning block on the fifth finger side.)
CR, distance, field size
CR : Perpendicular incidence towards the MCP joint of the third finger.
Distance : 100cm
Field size : Including the fingertip to the styloid process of the ulna.
Exposure condition
48kV / 4mAs
Grid ( – )
Image, check-point
Normal (Radiopaedia)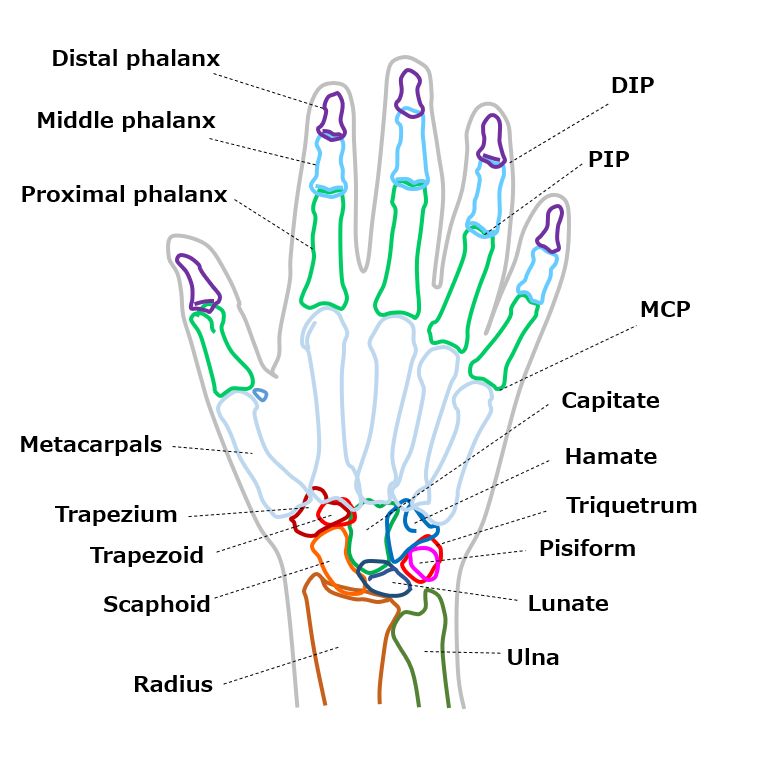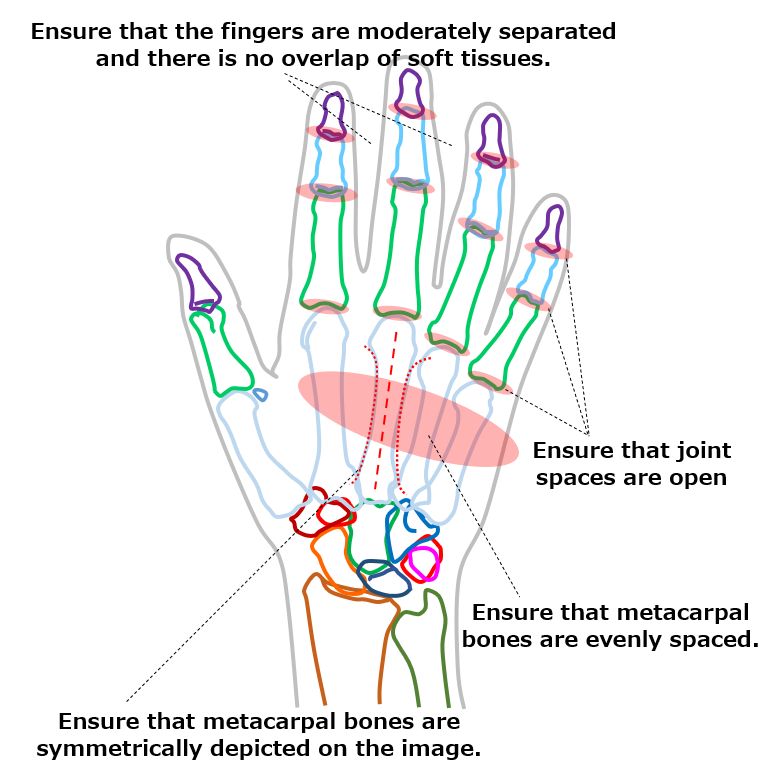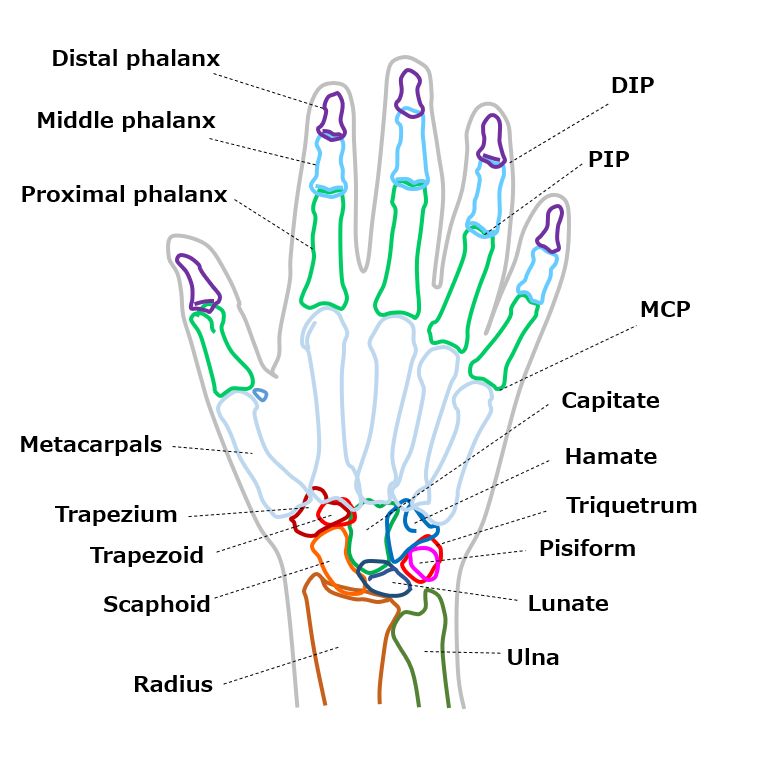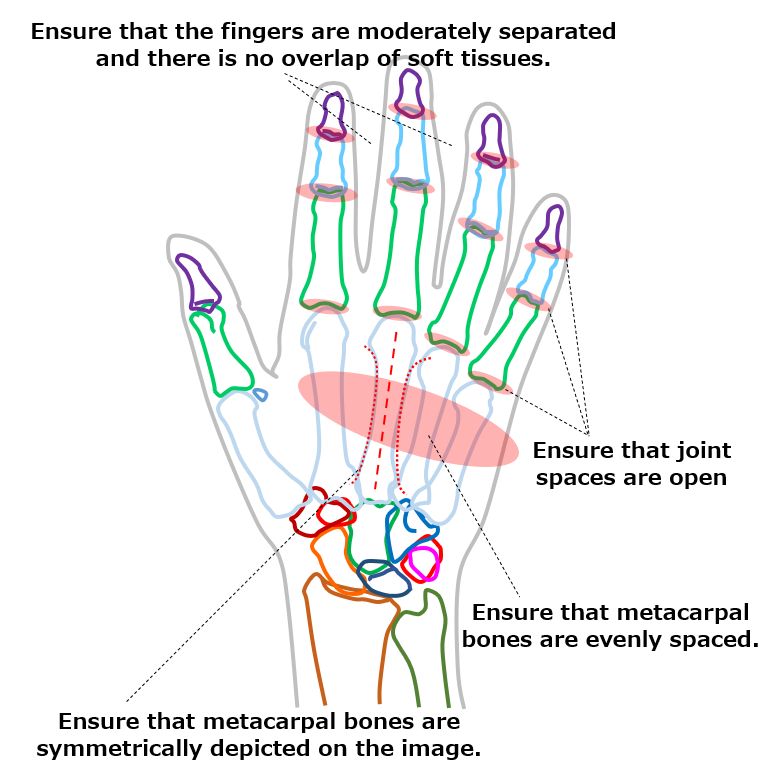 Ensure that there is no overlap of soft tissues. Ensure that the metacarpal bones of the second to fifth fingers are evenly spaced. Ensure that the bones and joints are symmetrical, except for the first finger. Ensure that the
DIP, PIP, and MCP joints
are open.
Videos
Related materials