Purpose
Lateral views of radial and ulnar fractures (Galeazzi and Monteggia fractures), dislocations, and lesions. The wrist and elbow joints are not suitable for observation due to oblique incidence of X-rays.
Preliminary Confirmation
Confirm the purpose of the examination.
Confirm whether the purpose site is on the elbow joint side or the wrist joint.
Positioning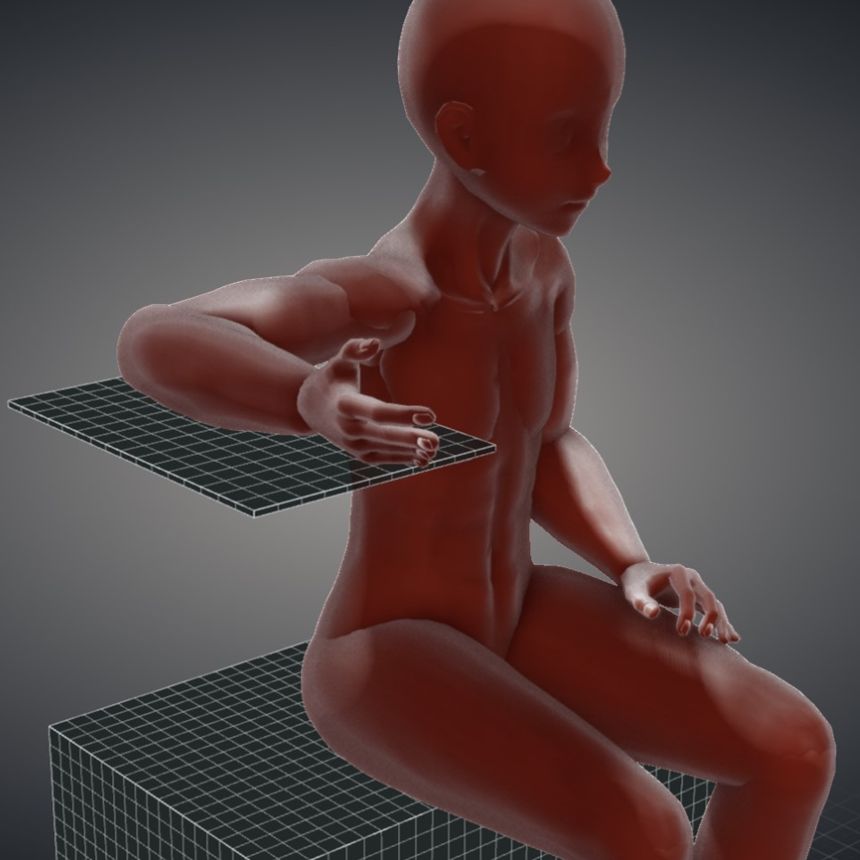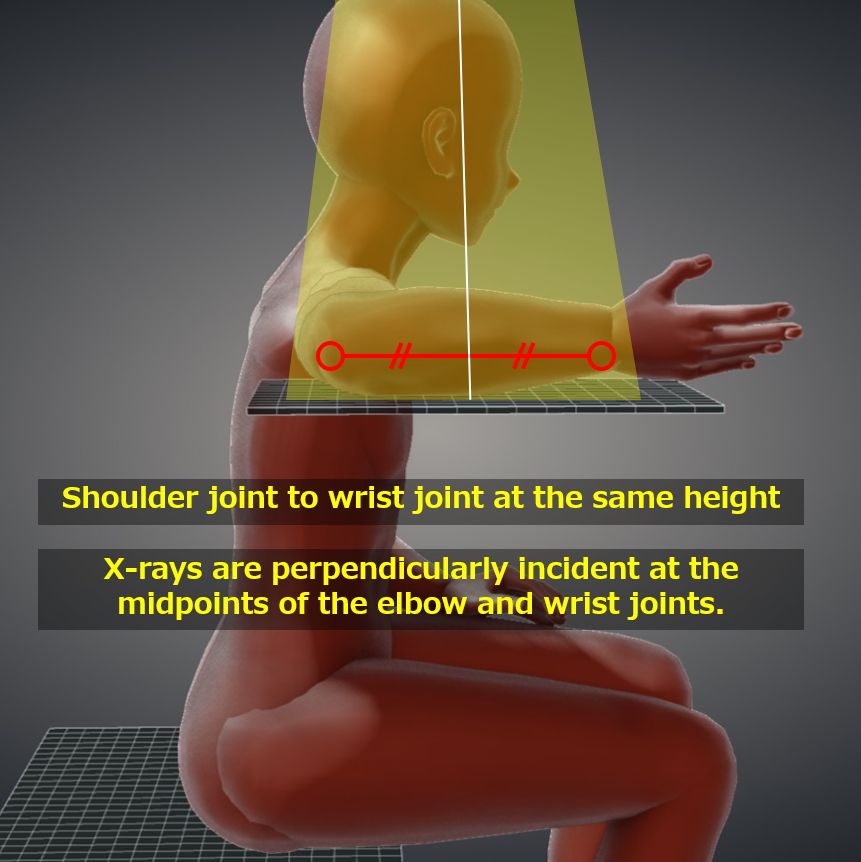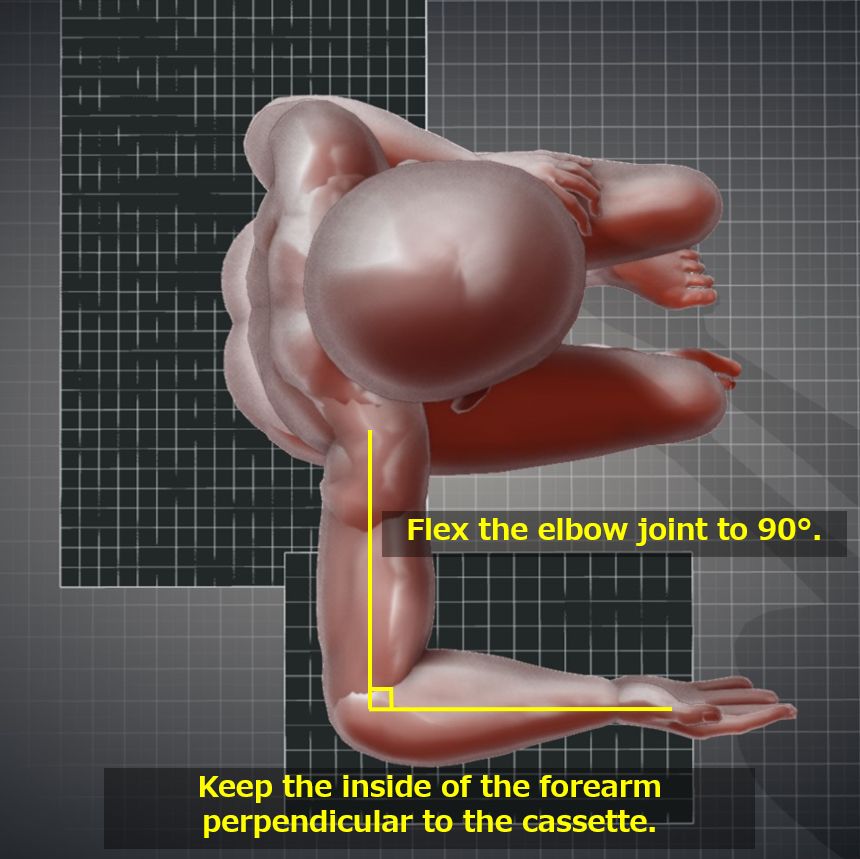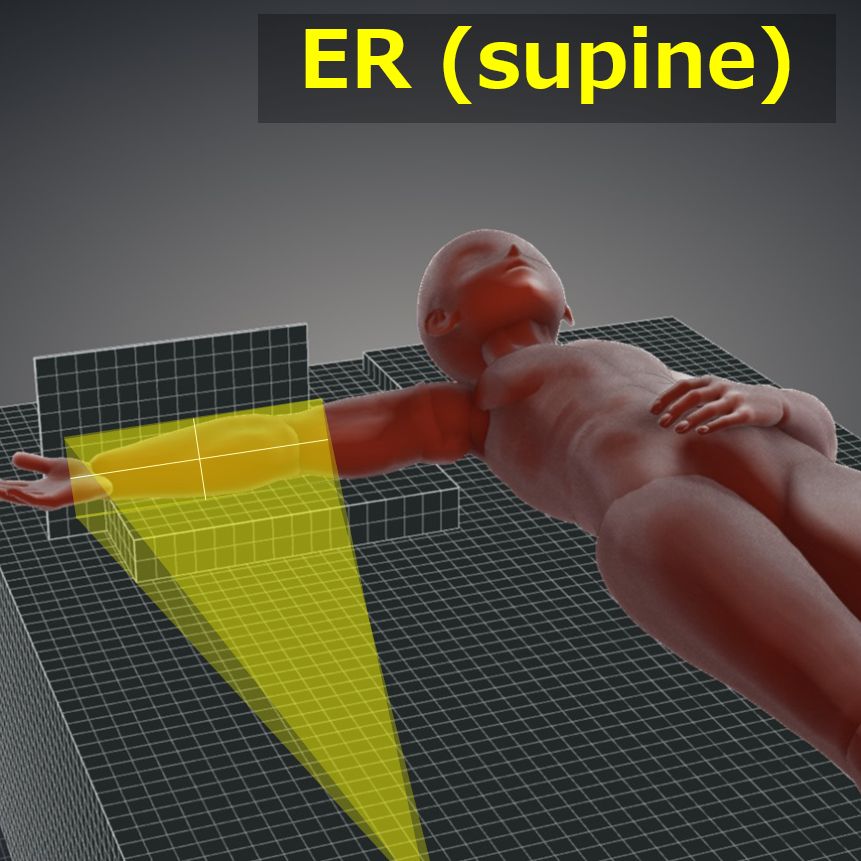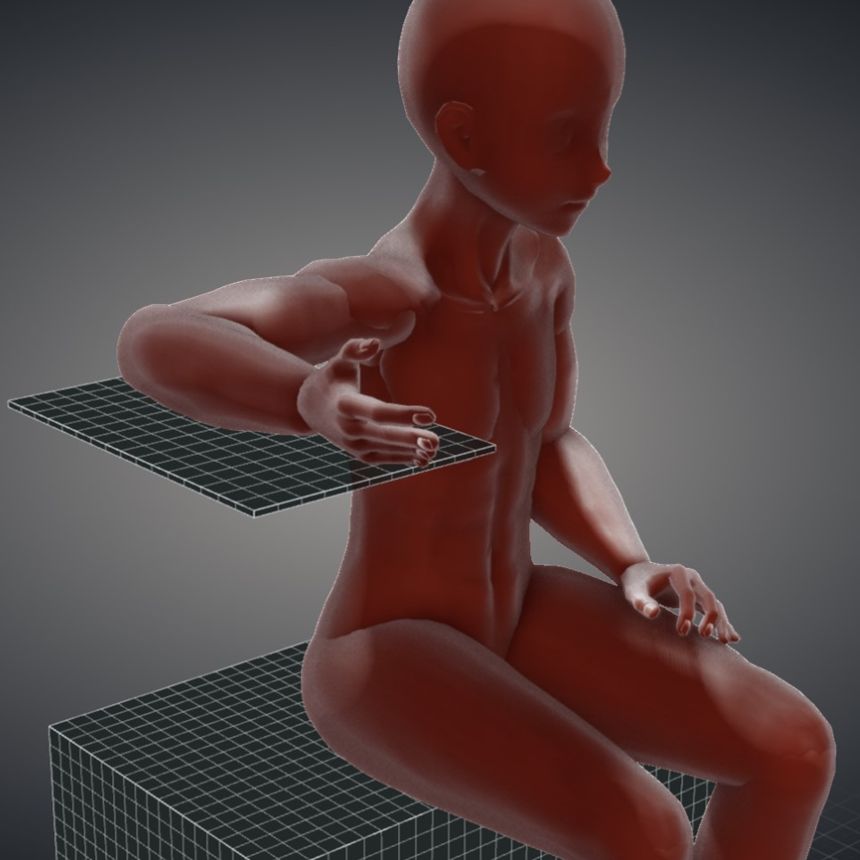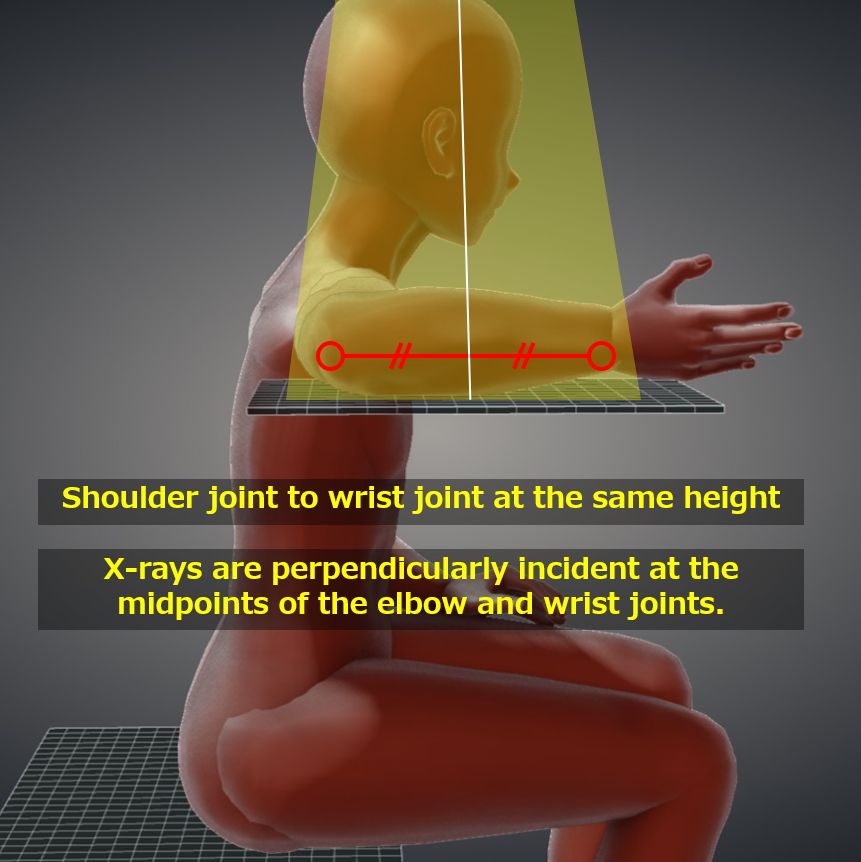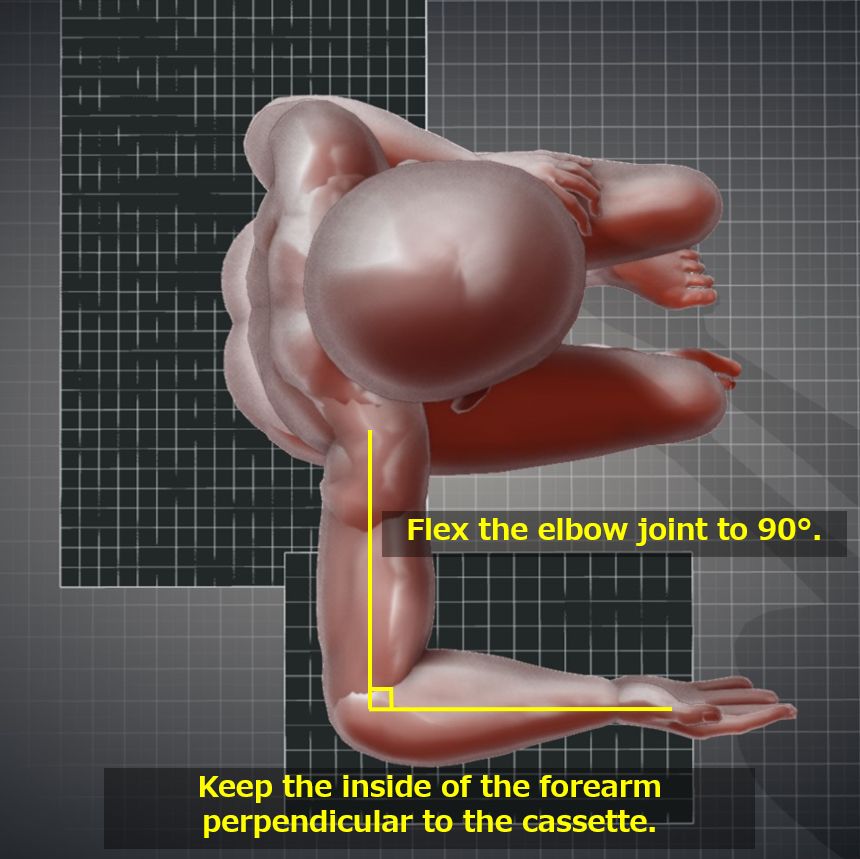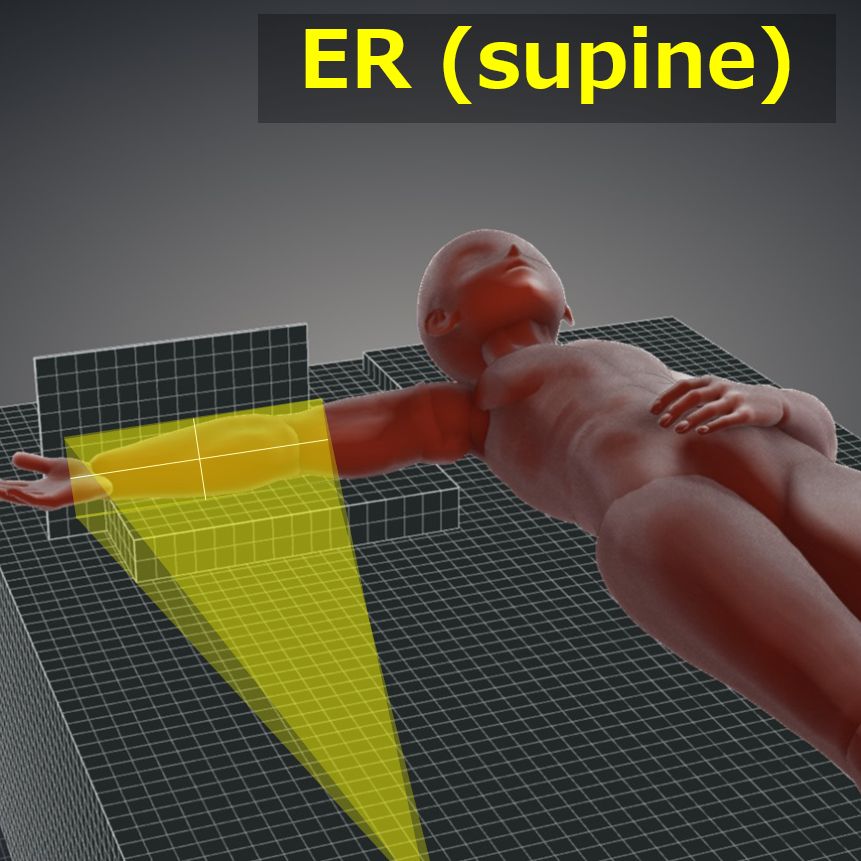 Sitting position.
Upper arm – elbow joint – wrist joint at the same level as the shoulder.
Bend the elbow to 90° and place the inside of the forearm on the cassette.
Overlap the radial and ulnar stapes.
To take advantage of the heel effect, the elbow joint should be on the cathode side.
CR, distance, field size
CR : The midpoint of the elbow and wrist joints.
Distance : 100cm
Field size : Include fully from the wrist joint to the elbow joint, and squeeze to the skin surface on both sides.
Exposure condition
55kV / 5mAs
grid ( – )
Image, check-point
Normal (Radiopaedia)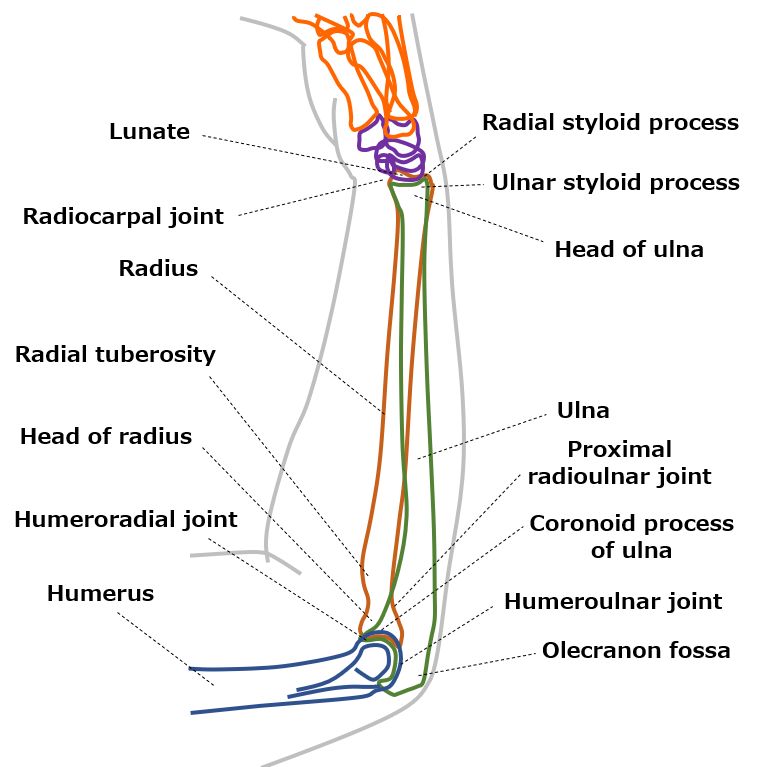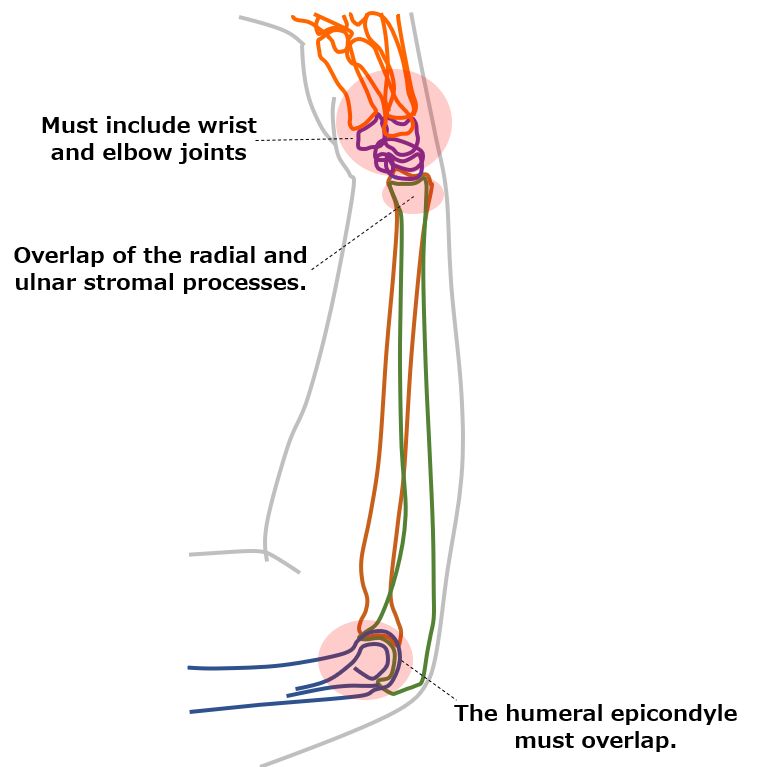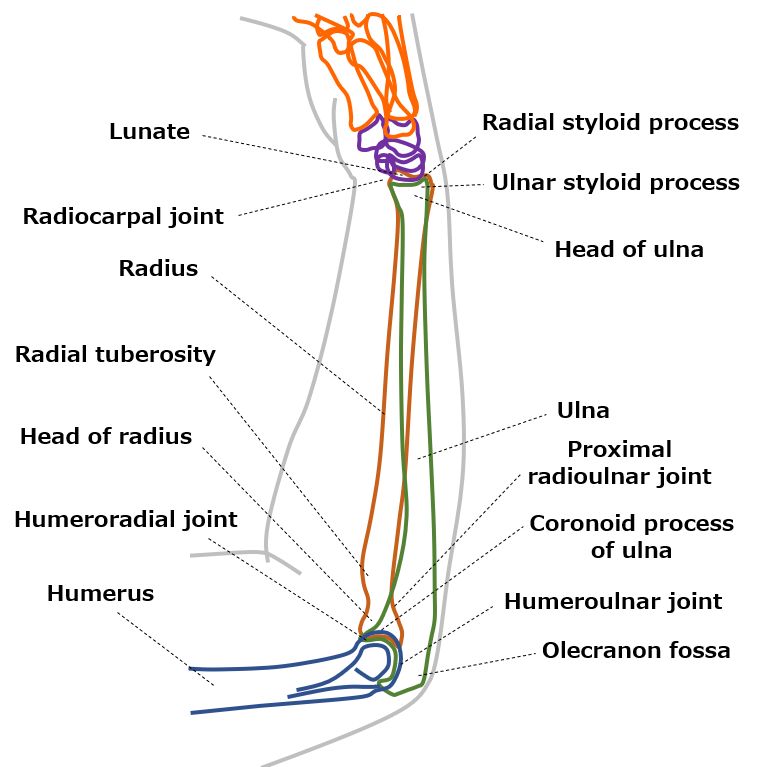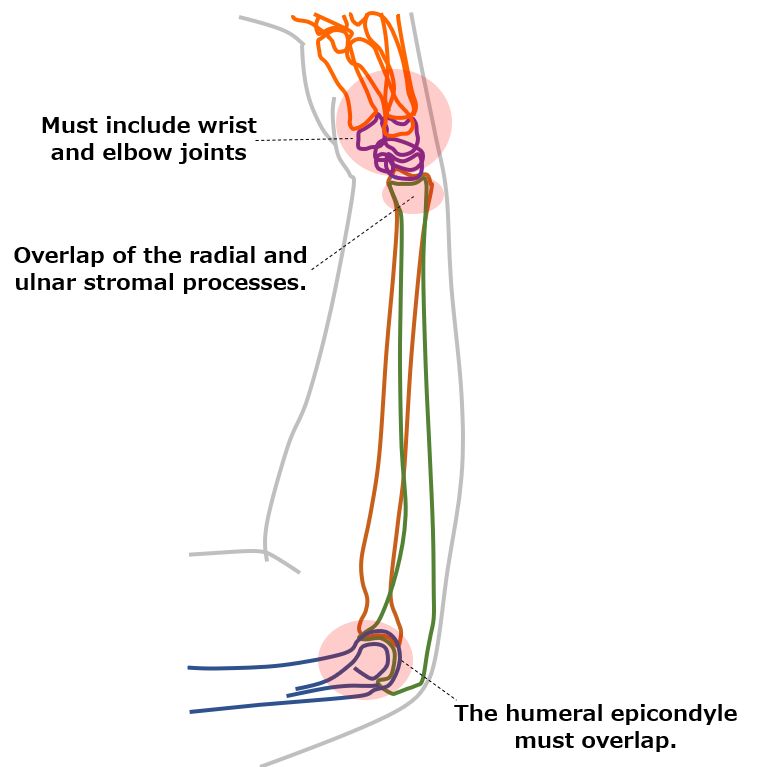 The wrist and elbow joints must be included.
The radial and ulnar stapes and humeral epicondyles should overlap.
Movie
Related materials