Purpose
Observe fractures (e.g., Coles, Smith, and Barton fractures), dislocations, and lesions of the radius and ulna from the lateral direction.
Fractures and dislocations of the scaphoid and lunate bones.
Osteoarthritis of the CM joint of the thumb.
Preliminary Confirmation
Confirm the purpose of the examination.
Remove any obstacles.

Positioning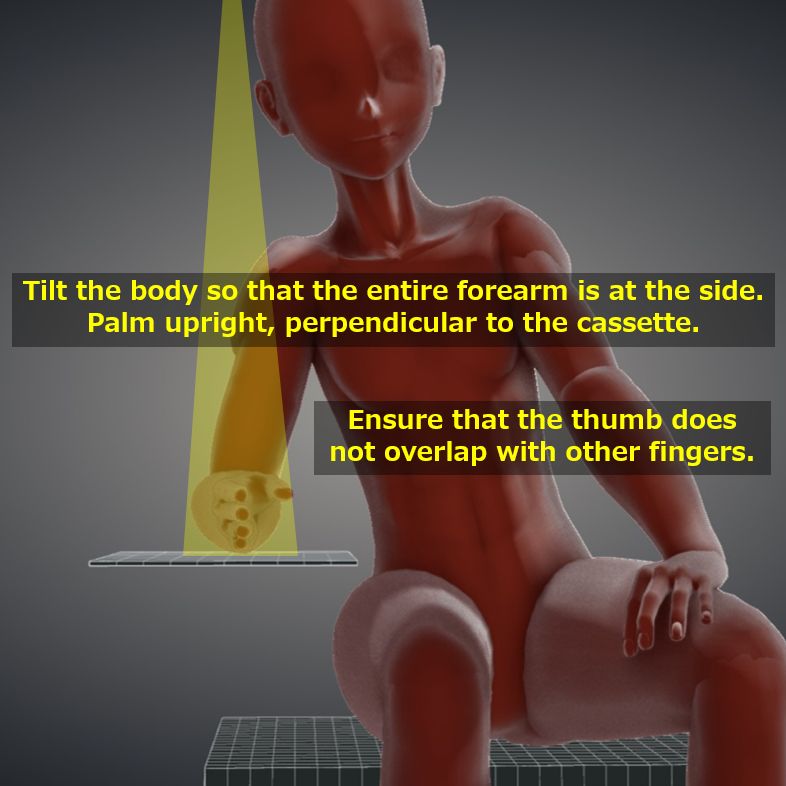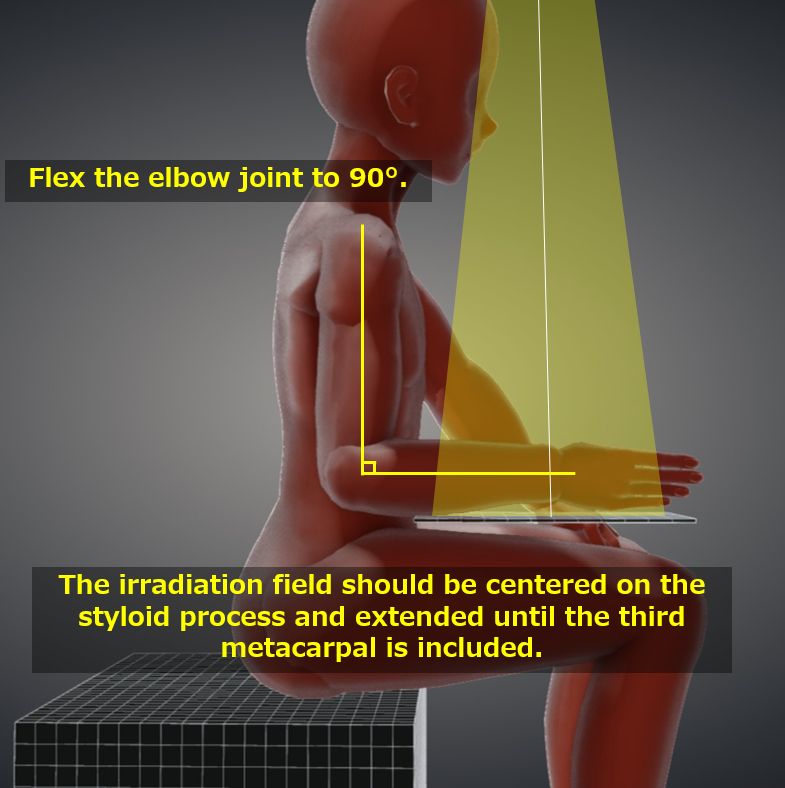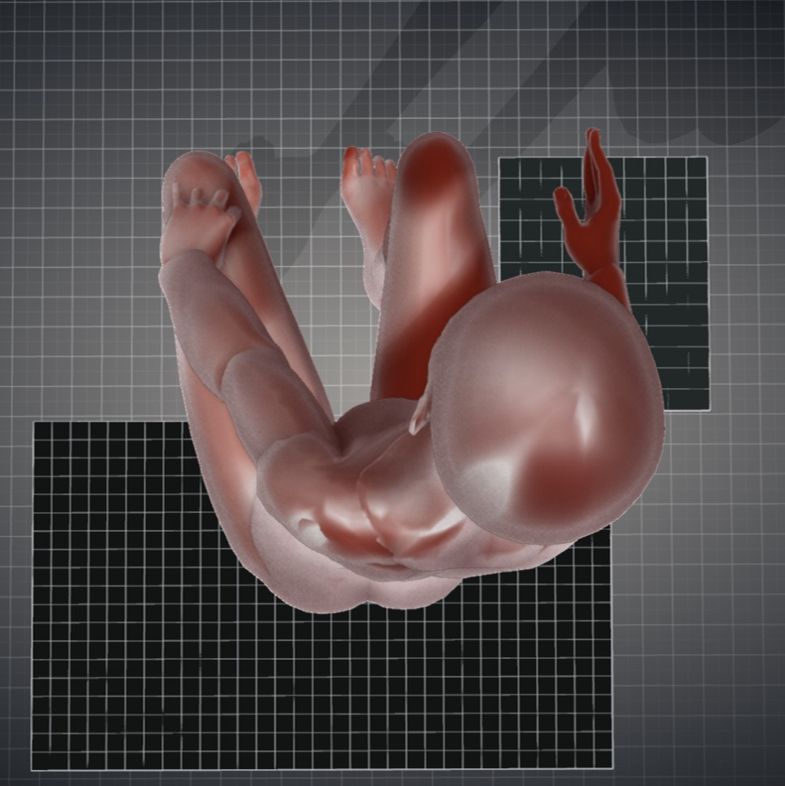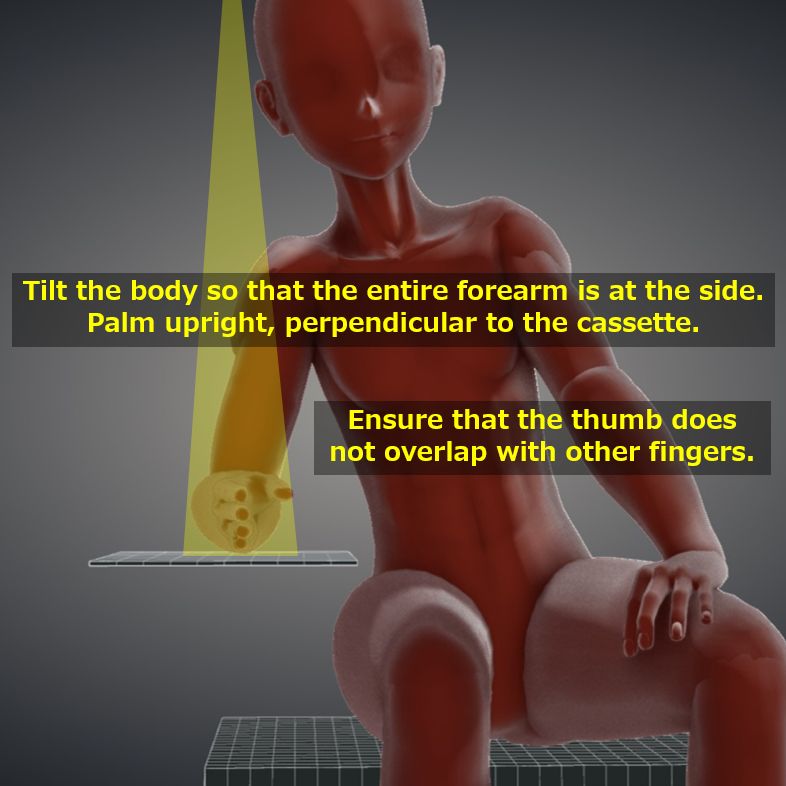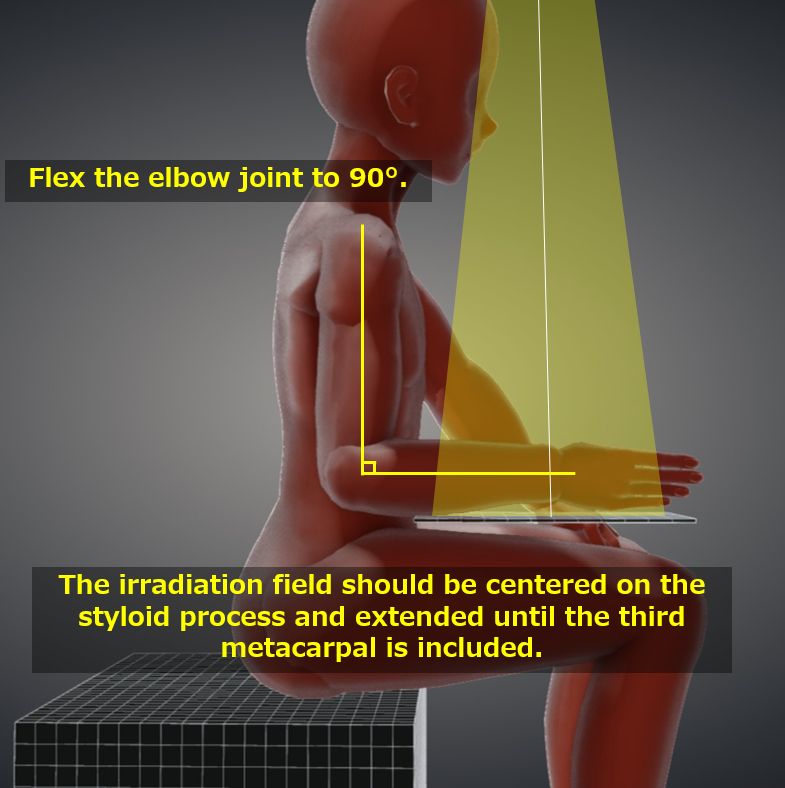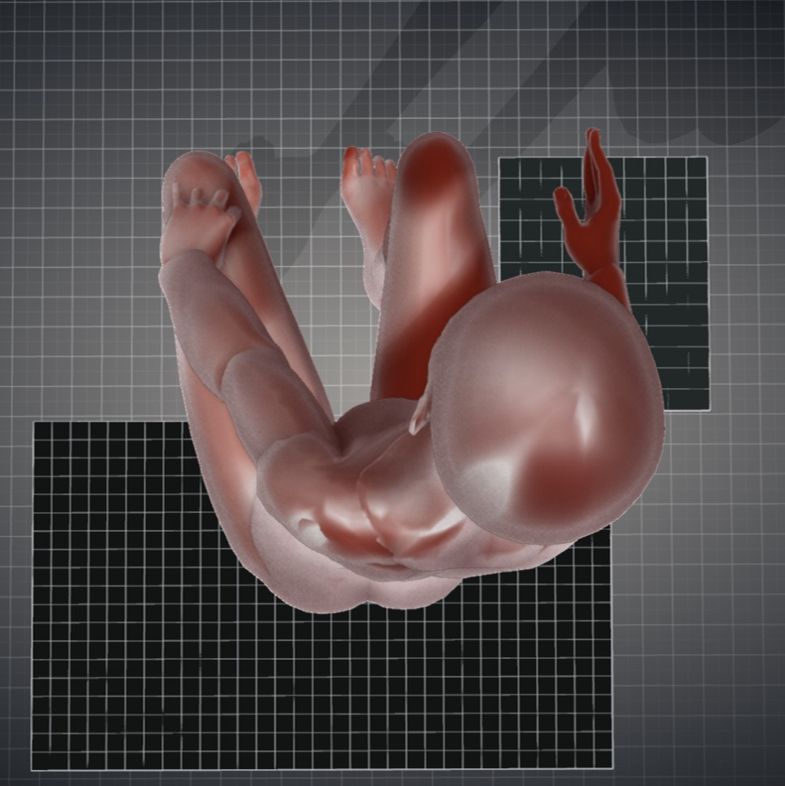 Sitting position.
Sit next to the table on which the cassette is placed.
Abduct the upper arm and flex the elbow joint to 90°.
Not only palmarize but also roll over and turn the entire forearm to the side. It is not sufficient to just supination (
Effect of isolated pronation-supination
).
Align the long axis of the forearm with the long axis of the cassette.
The first finger should not overlap the other fingers.
CR, distance, field size
CR : Vertical incidence toward the radial and ulnar stalks.
Distance : 100 cm.
Field size : The irradiation field should be widened to include the metacarpals, centered on the radius-ulna process. The left and right sides should be narrowed to include the palms and forearms.
Exposure condition
50kV / 5mAs
grid ( – )
Image, check-point
Normal (Radiopaedia)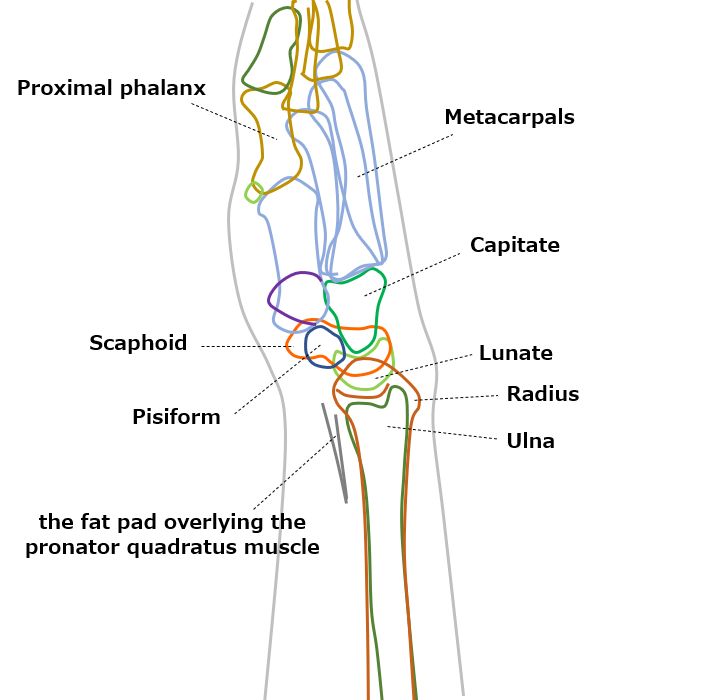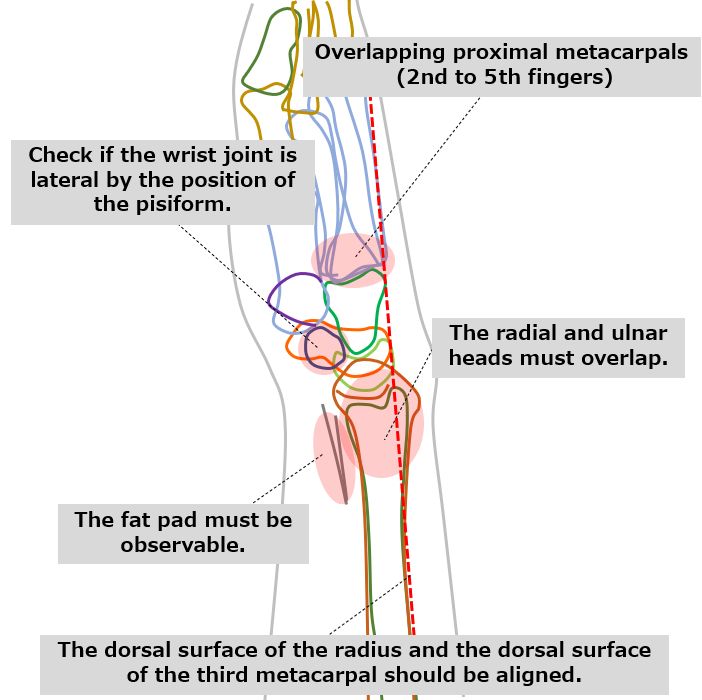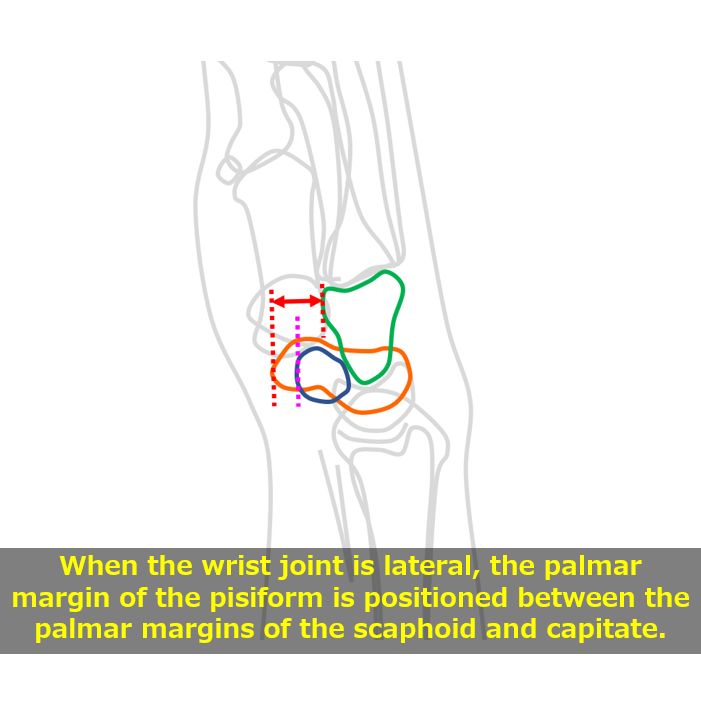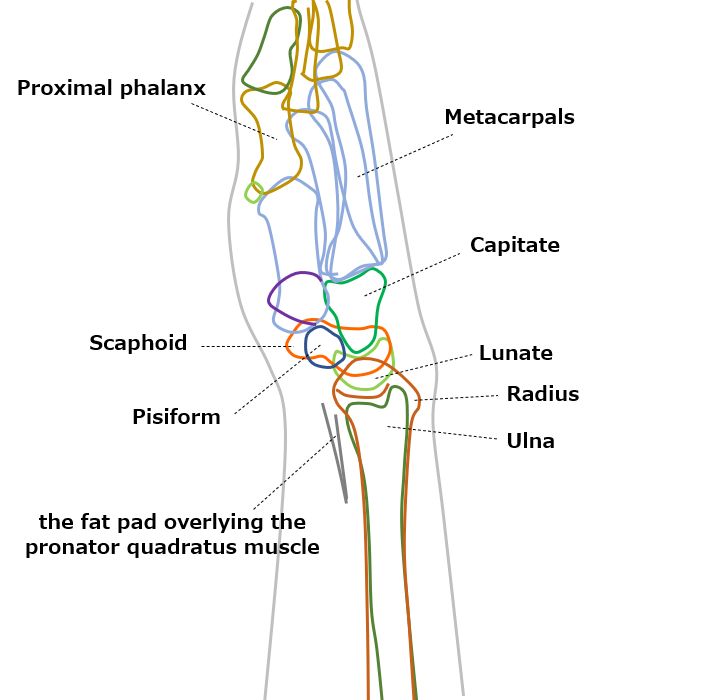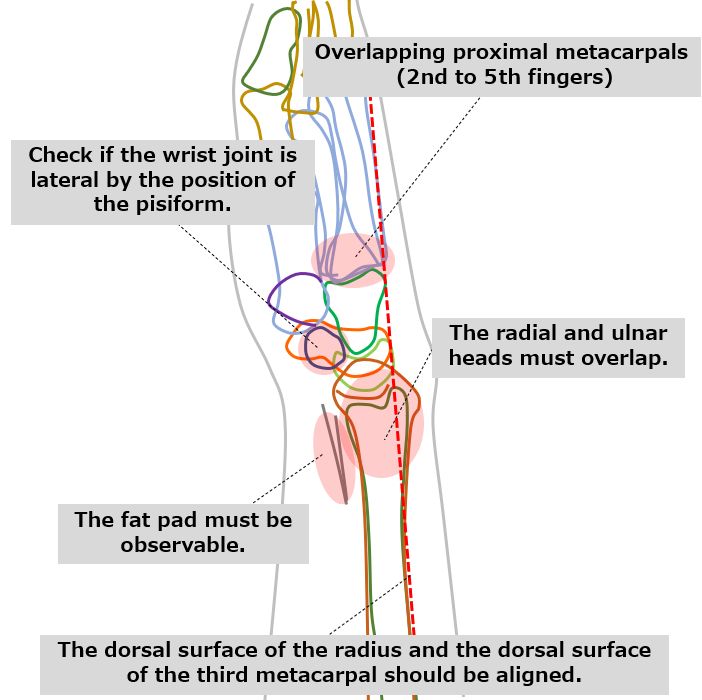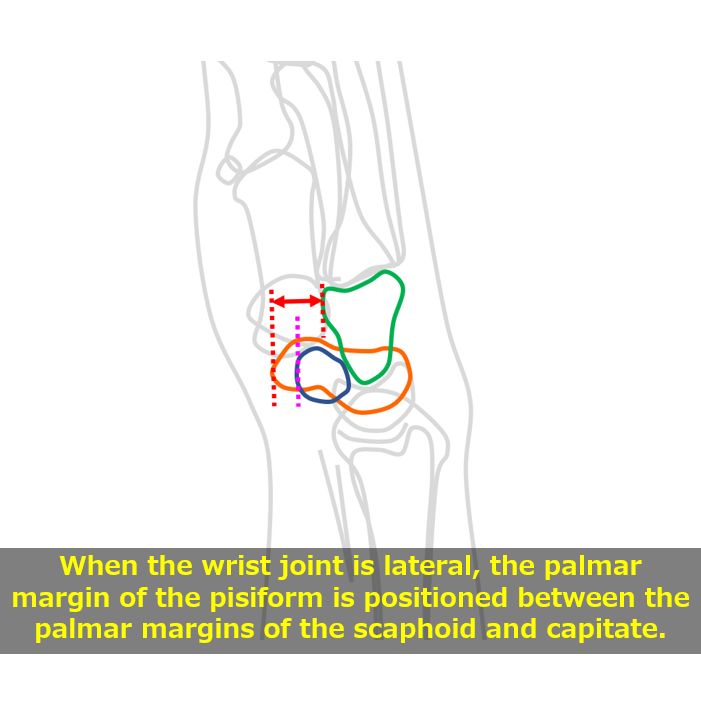 The wrist joint must be completely lateral. Complete aspect means that the palmar border of the pisiform bone lies between the palmar border of the scaphoid bone and the palmar border of the acetabulum.
The ulnar head must overlap the radial head.
The proximal sides of the second through fifth metacarpals must overlap.
The dorsal aspect of the radius and metacarpals must be aligned.
The lunate, scaphoid, capitate, and pisiform should be clearly visible.
The soft tissues should also be tolerable to observe, such as the fatty layer of the quadratus iliacus muscle. In case of fracture, the fat layer is pressed by intra-articular hemorrhage → Normal, Abnormal
Movie
Related materials
Pronator quadratus sign
Measurement