Purpose
Observe radial and ulnar fractures (e.g., Colles fracture, Smith fracture, Barton fracture, etc.), dislocations, and lesions from the front view.
*Although actually taken in the PA direction, it is often referred to as an AP view.
Since the ulna is mildly oblique, an AP view is taken when observing the ulna.
Preliminary Confirmation
Confirm the purpose of the inspection.
Remove any obstcles.
Positioning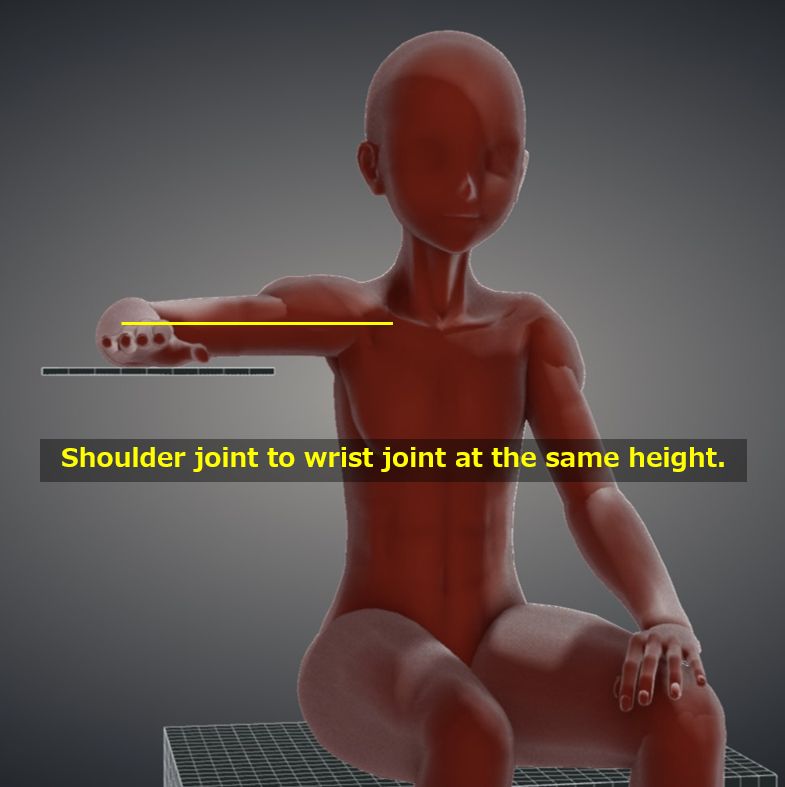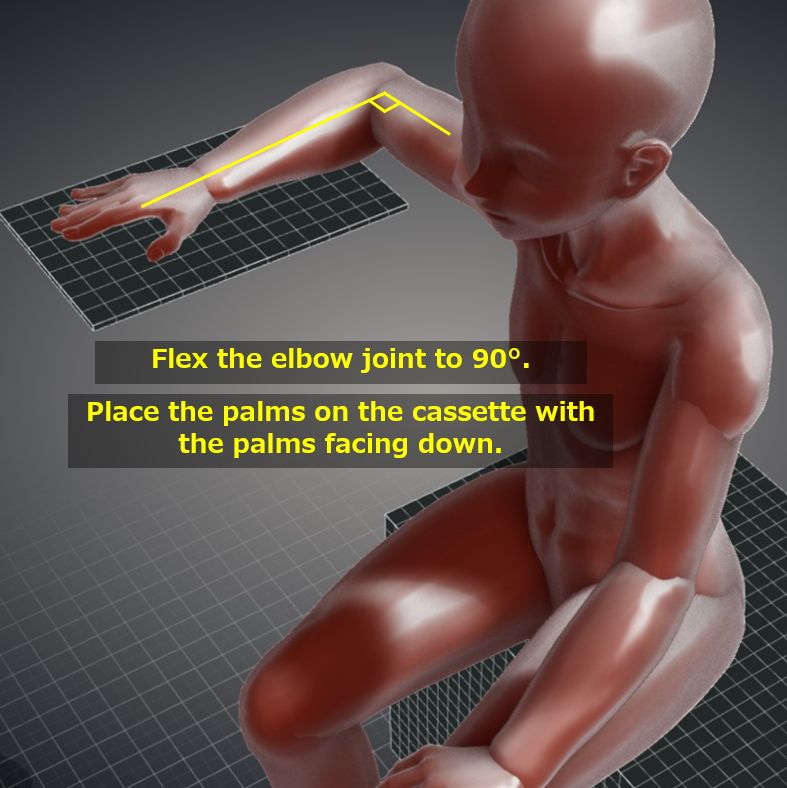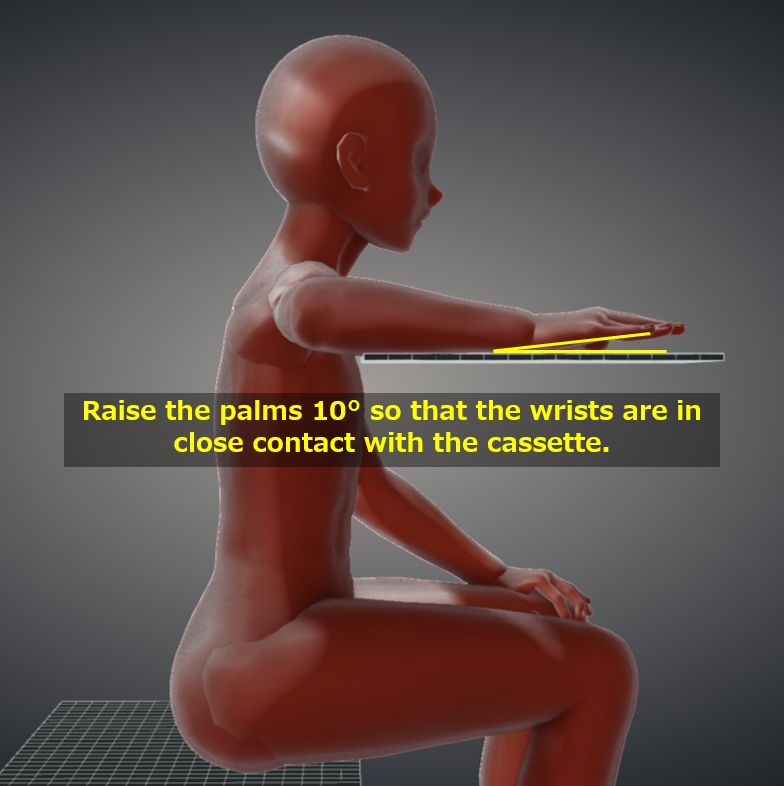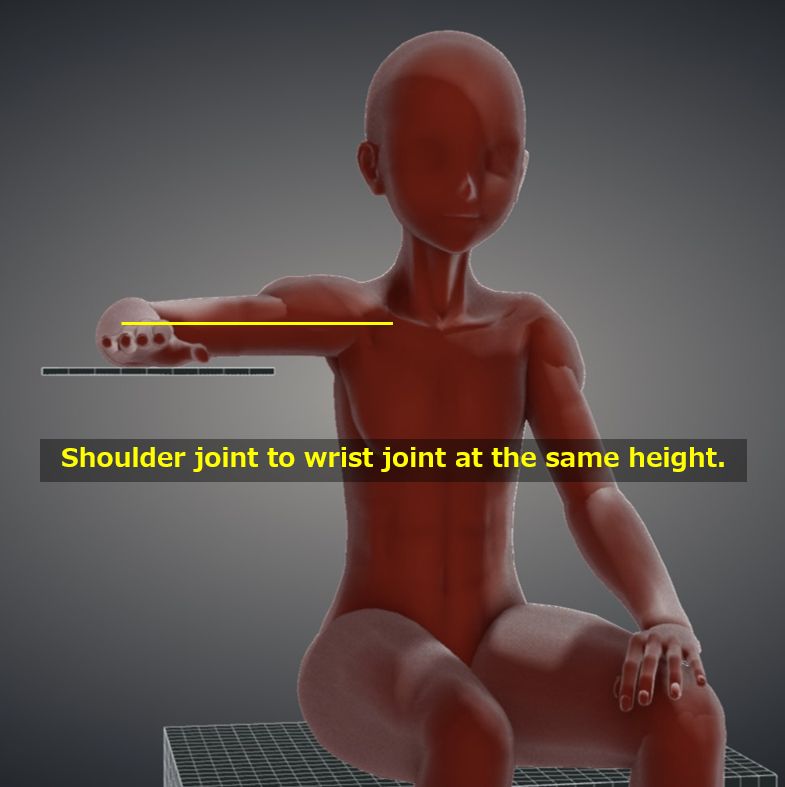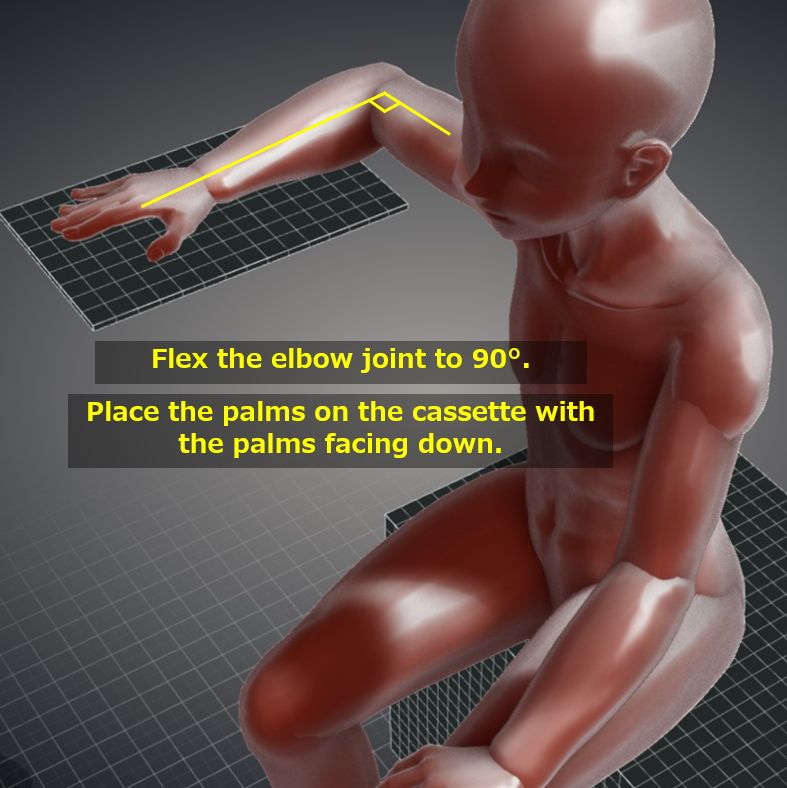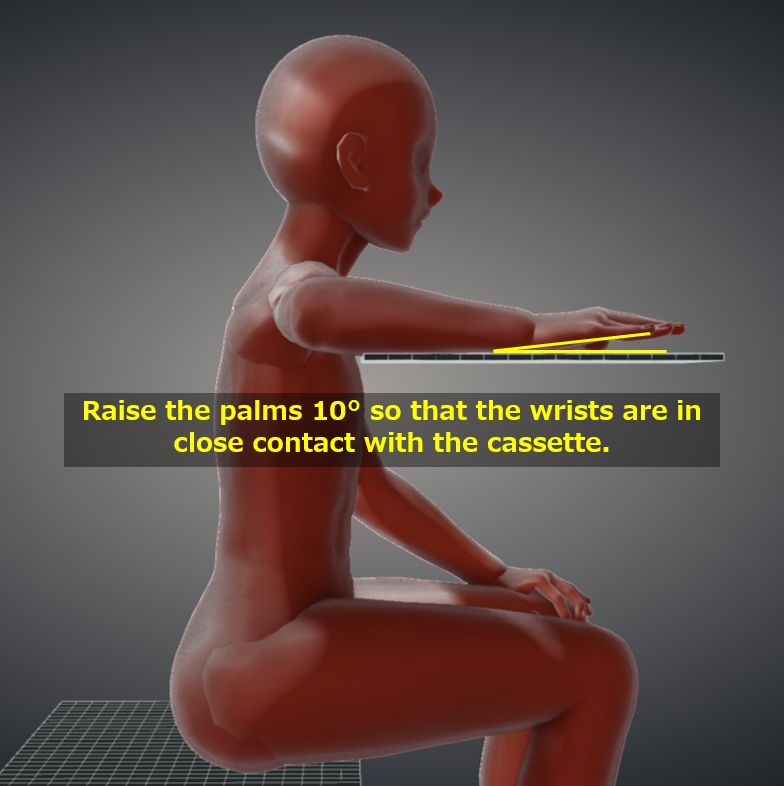 Sitting position.
Upper arm – elbow – wrist joint at the same level as the shoulder.
Flex the elbow joint to 90°.
Place the palms on the cassette with the palms facing down.
The axis of the forearm and the third finger should be in alignment.
Bend the fingers just enough so that they do not overlap the metacarpals in order to close to the medial side of the wrist joint to the cassette. Or, use a positioning block to incline the fingers about 10°.
CR, distance, field size
CR : The midpoint of the radial and ulnar styloid processes.
Distance : 100cm
Field size : The irradiation field should be widened until the metacarpals are included, centering on the styloid process. Squeeze the right and left sides until the palms are included.
Exposure condition
50kV / 4mAs
grid ( – )
Image, check-point
Normal (Radiopaedia)
Checklist (Radiopaedia)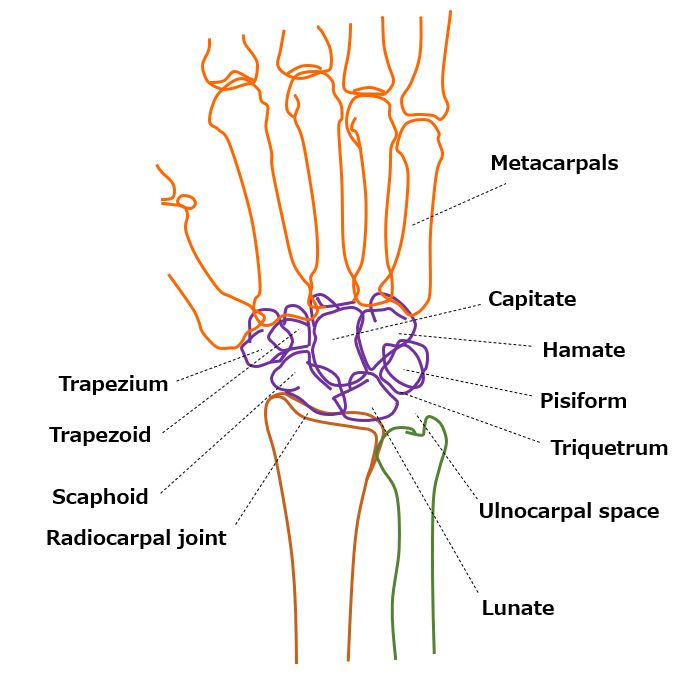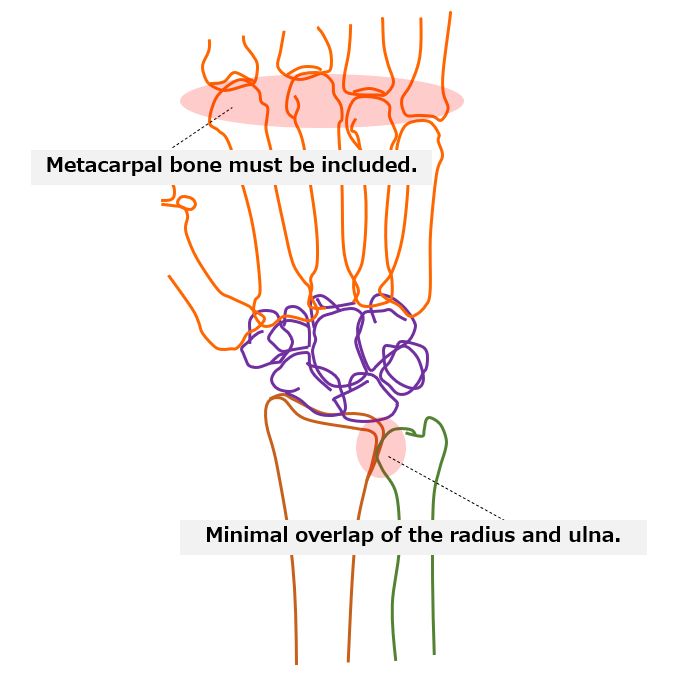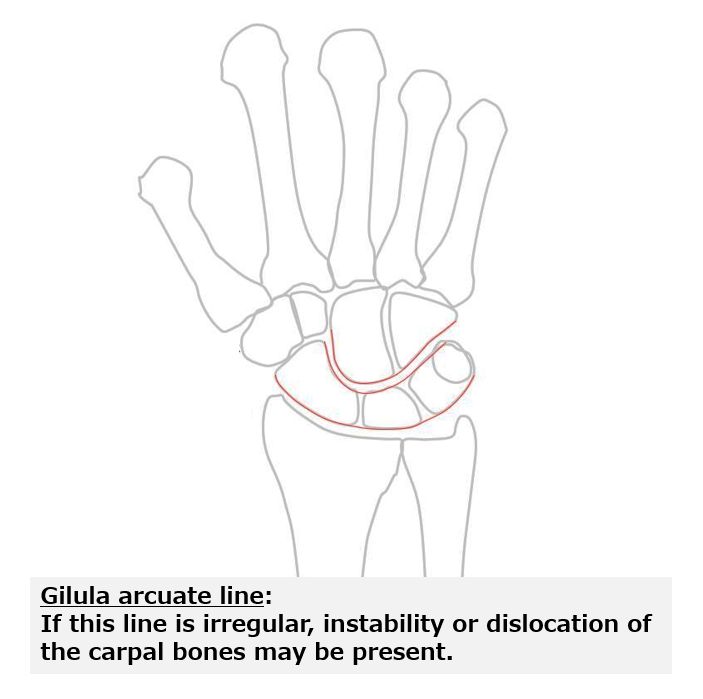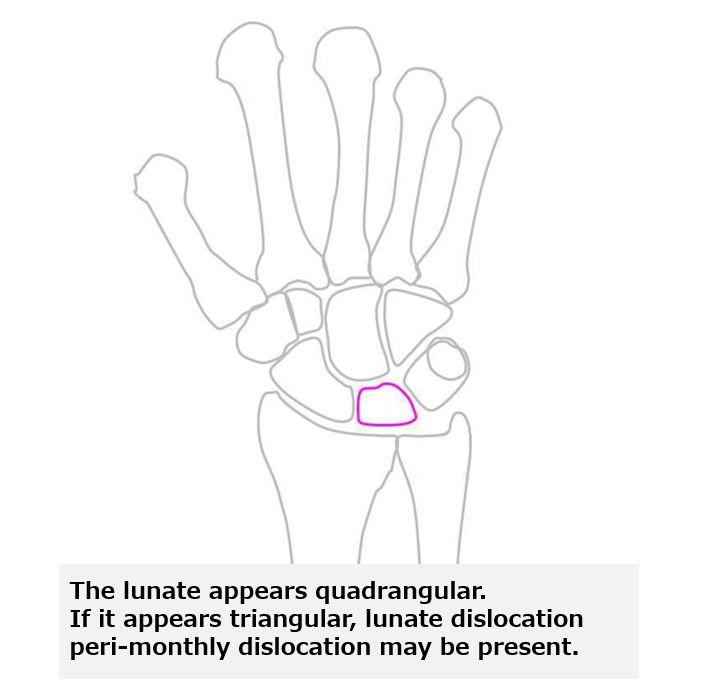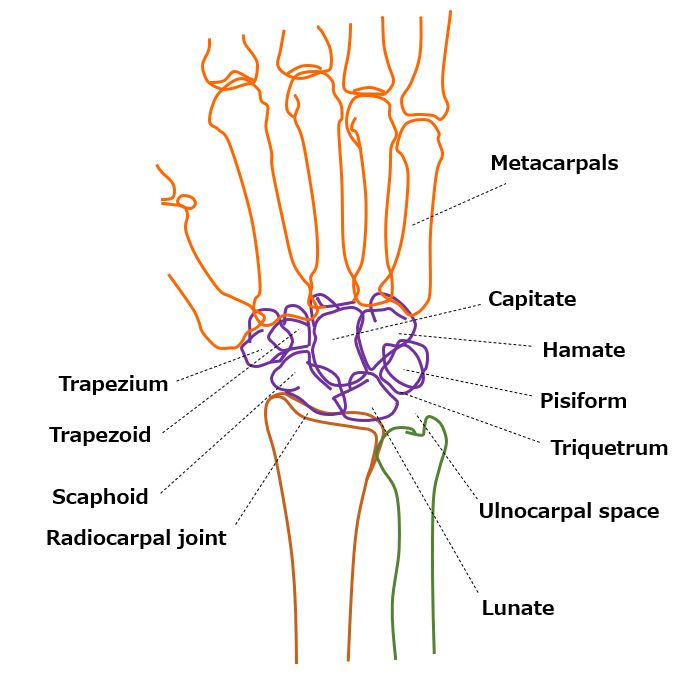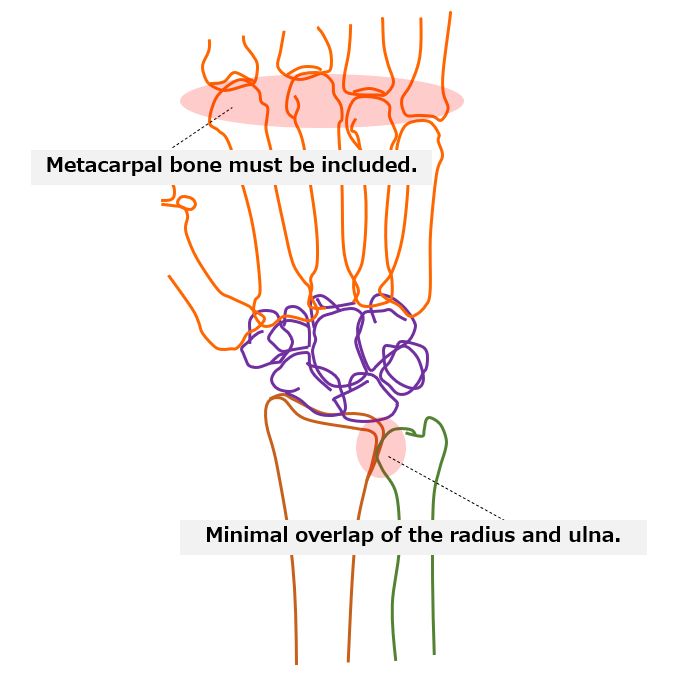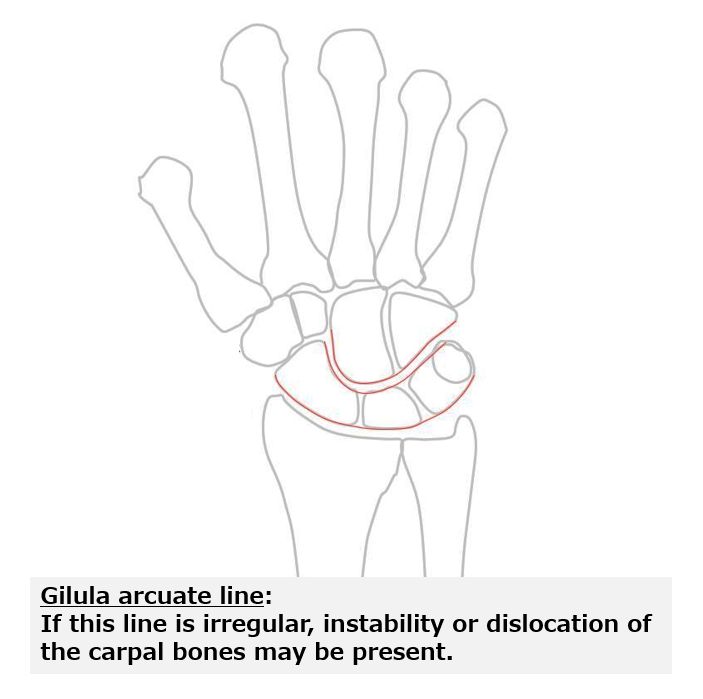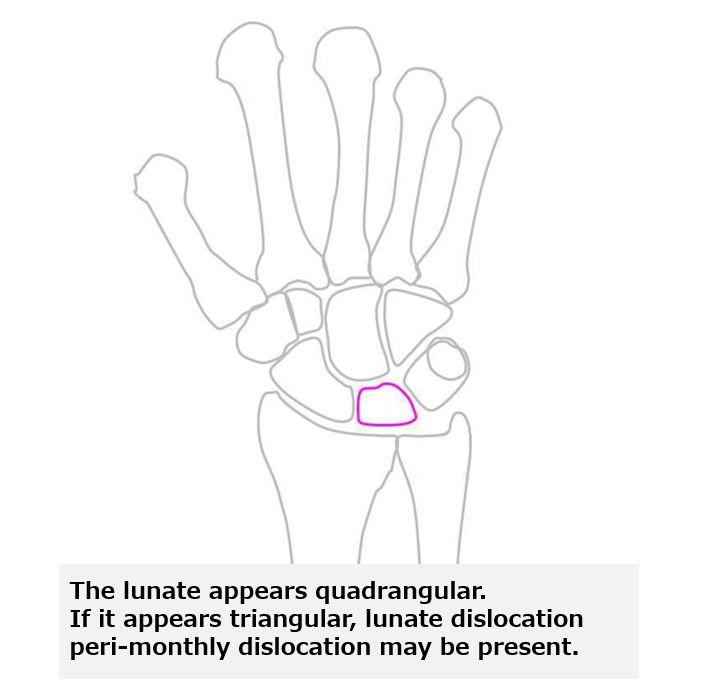 The articular surface of the radius should be concave.
Gilula arcuate lines (3 lines) should be recognizable.
The distal radial joint should be open.
Lunar dislocation is most common; other carpal dislocations are rarely seen.
Movie
Related materials