スポンサーリンク
Purpose
Draw a fracture of the hook of hamate. The hook of hamate is prone to fatigue fracture due to grip pressure from baseball, golf, tennis, etc. Carpal canal tunnel view and this method are suitable for observation.
Prior confirmation
Is there tenderness, a typical sign of a fracture of the hook of hamate?
Do not force radial deviation.
Remove any obstacles.
Check which side is the affected side.
Positioning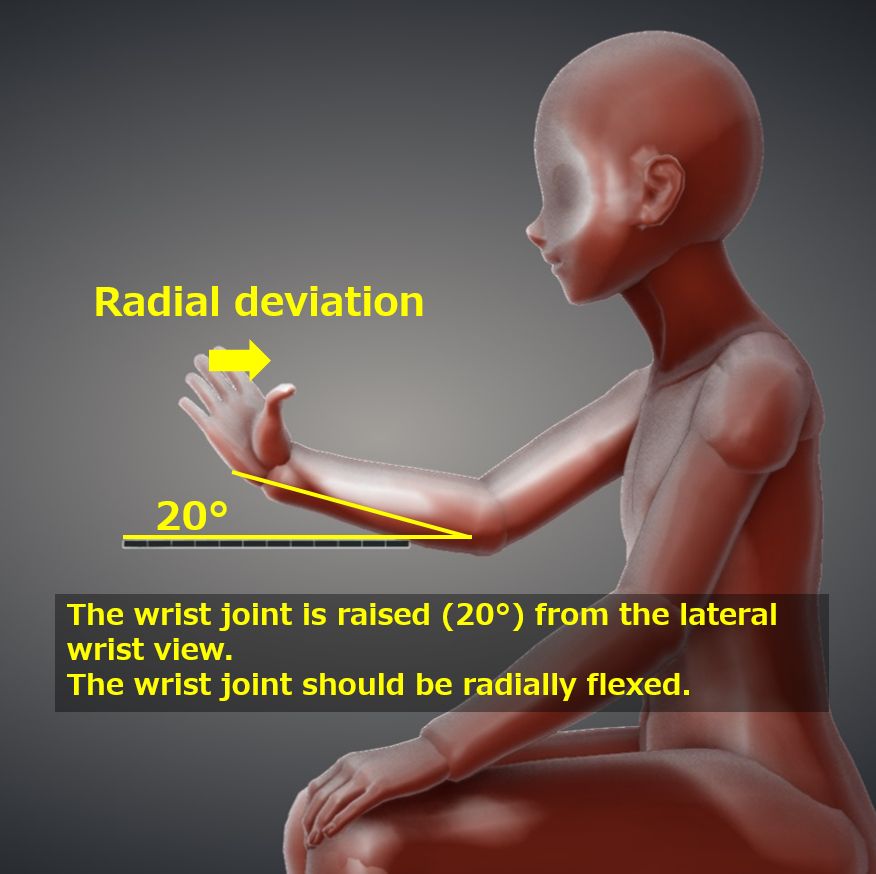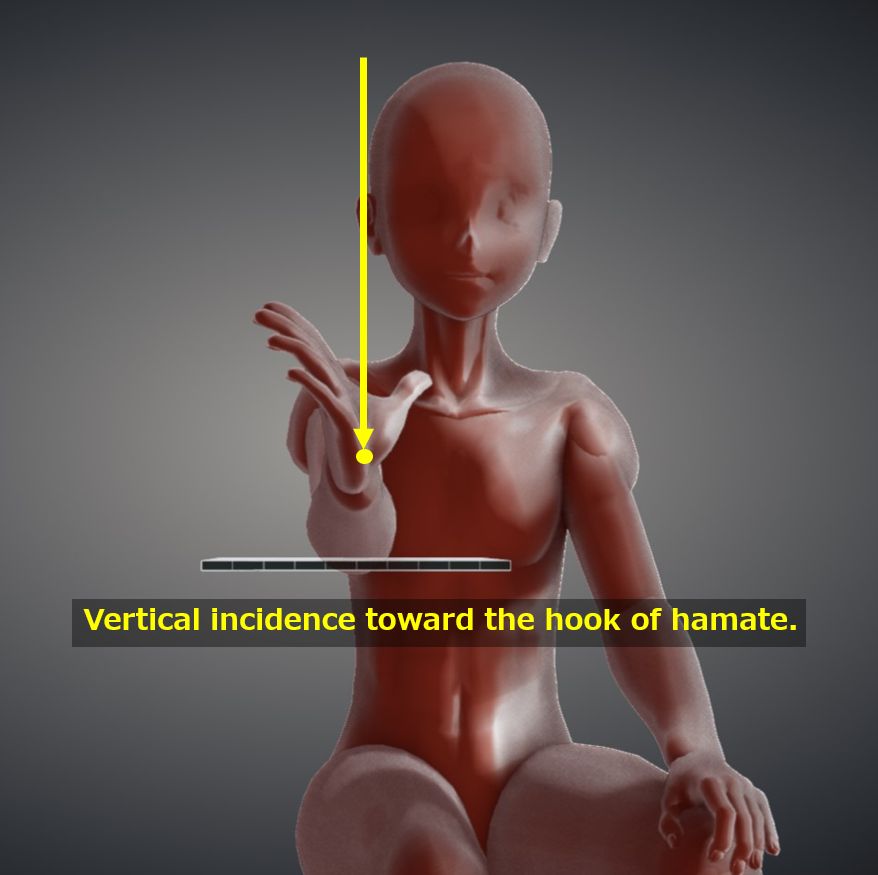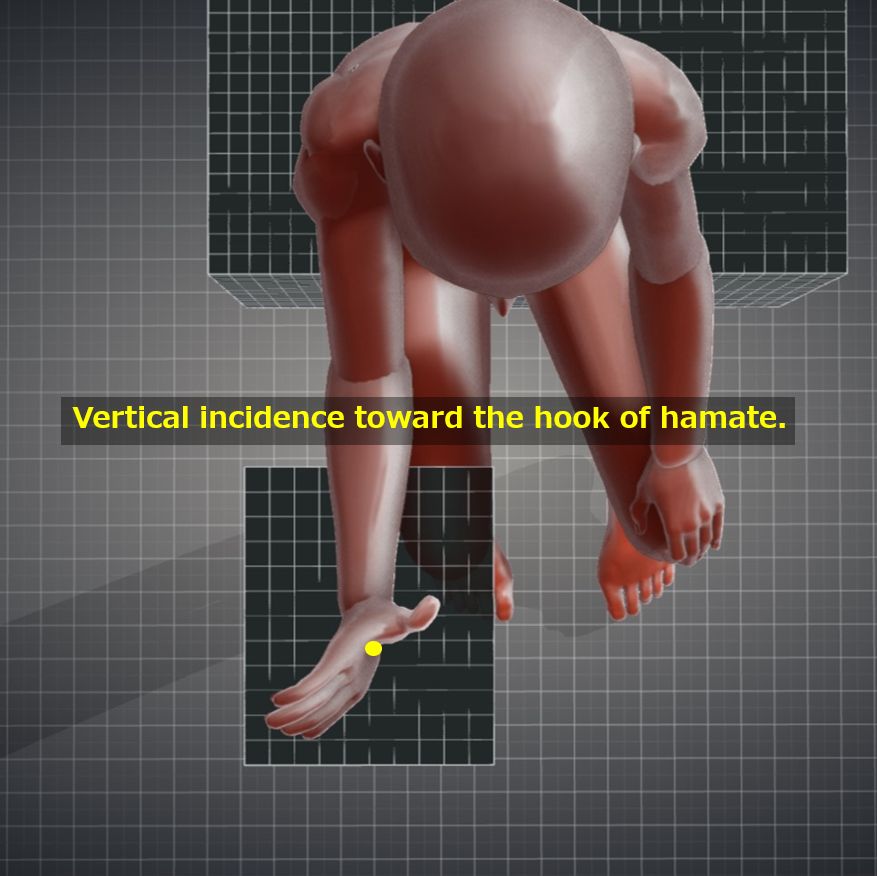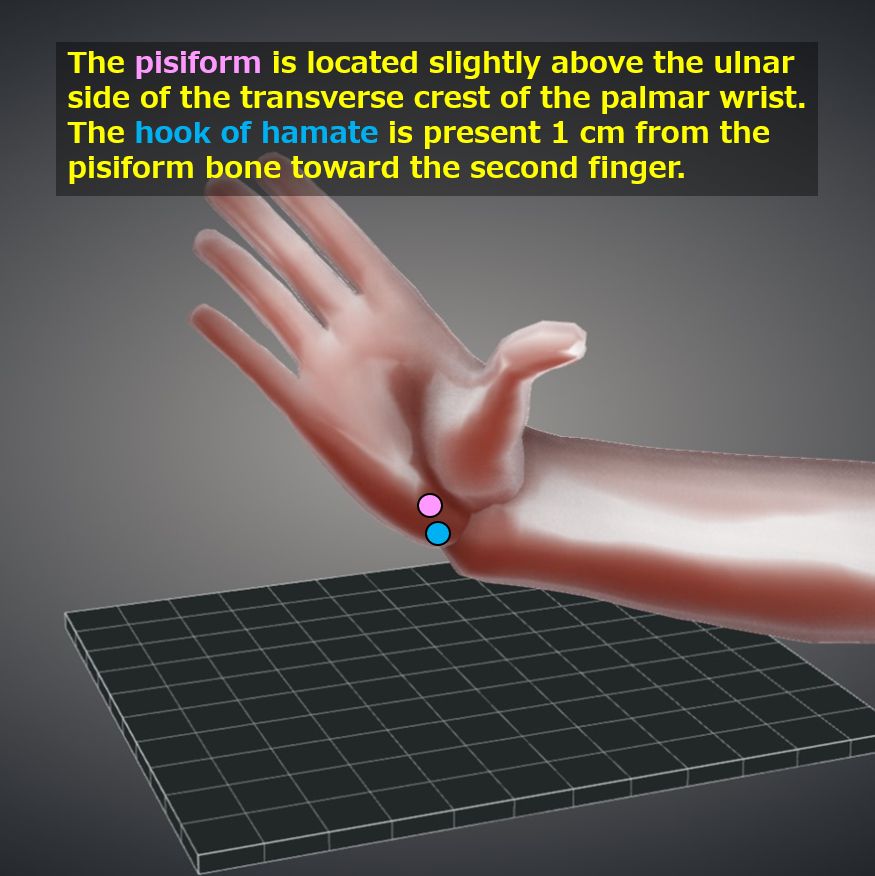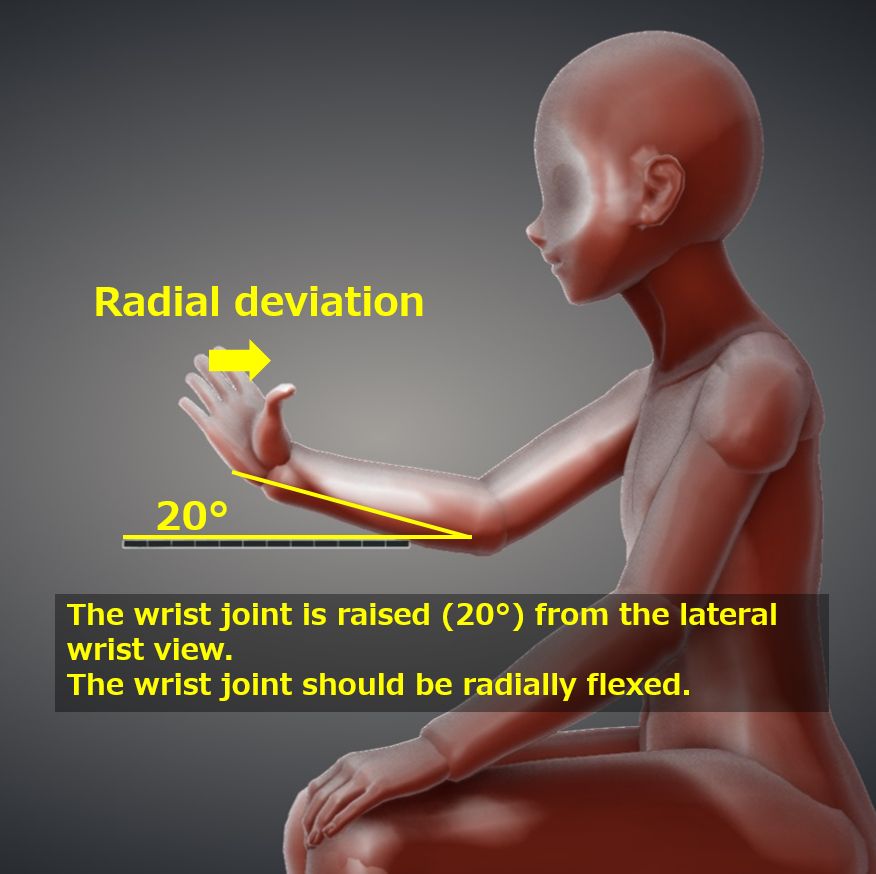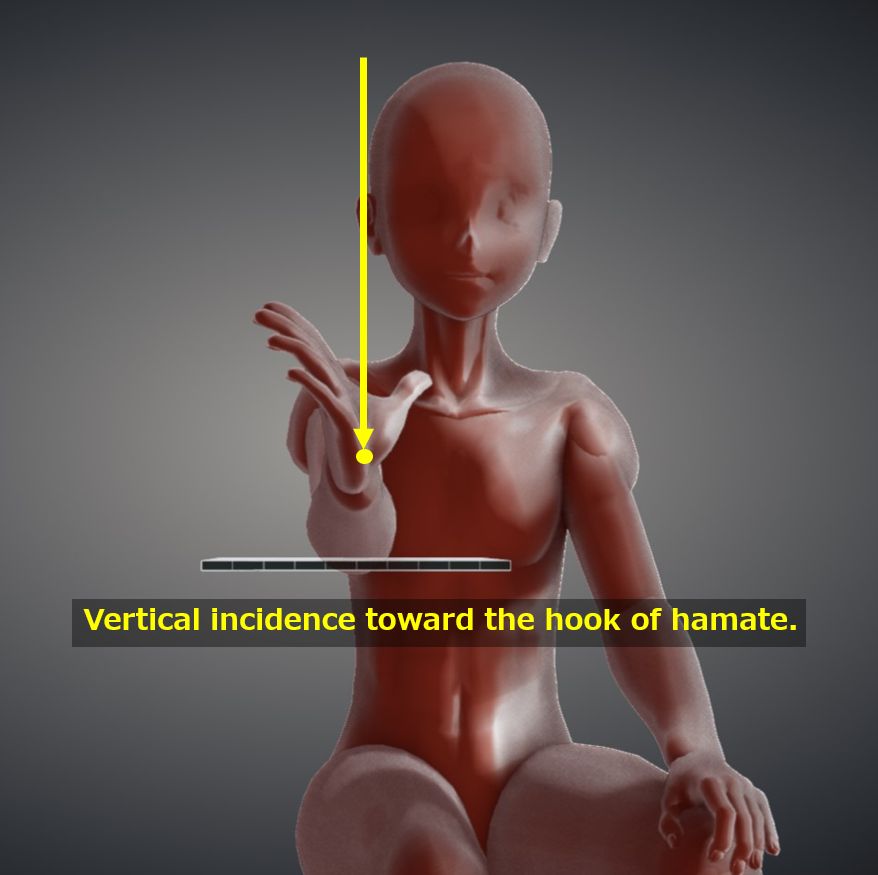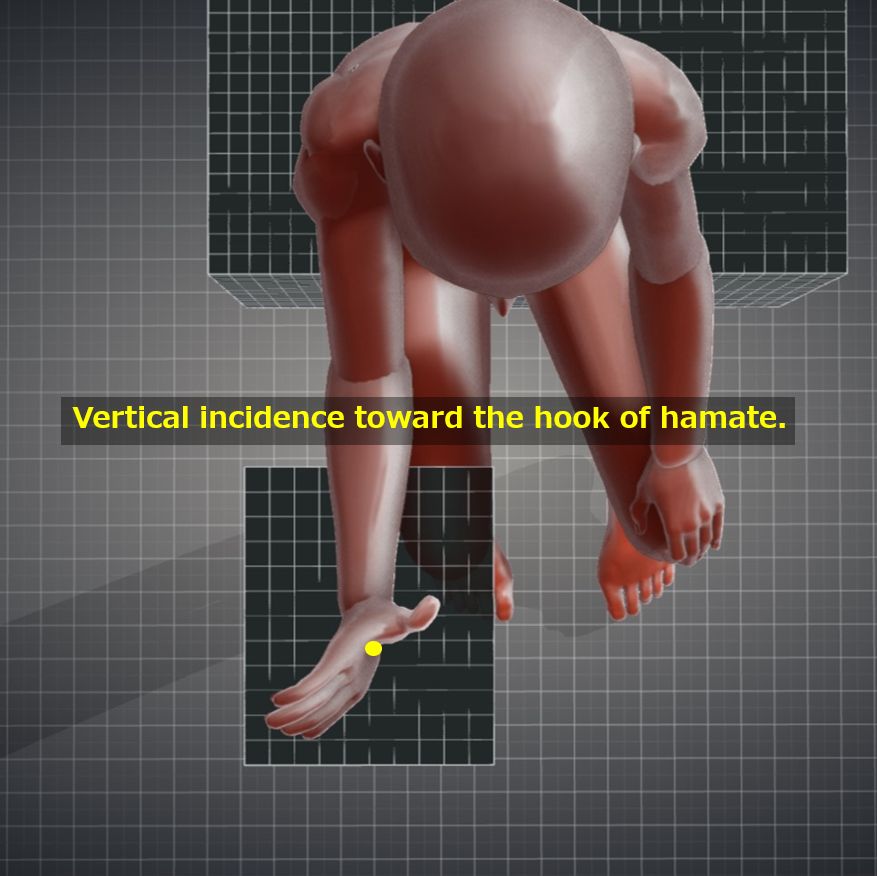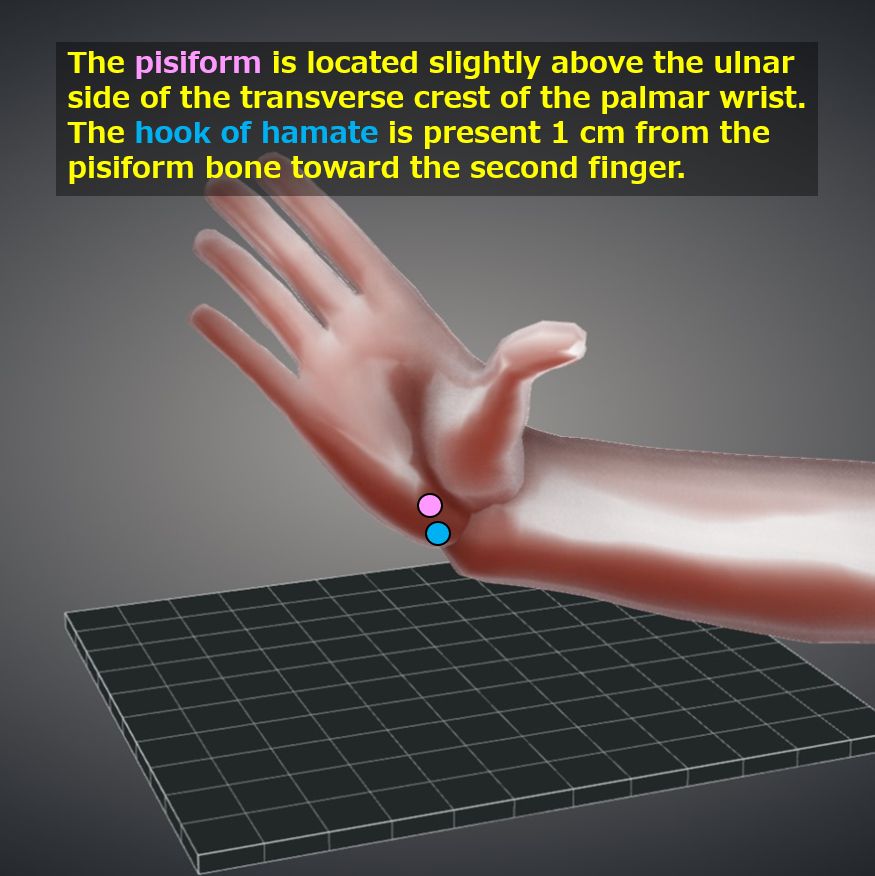 Seated position.
Raise the wrist joint from the
lateral wrist view position
and set the angle between the cassette and the forearm at 20°. (
No angle ver.
)
Flexion to the radial side.
The thumb should be in maximum abduction.
It is advisable to prepare an auxiliary device to ensure reproducible imaging.
CR, distance, field size
CR : Vertical incidence at the hook of hamate.
Distance : 100cm
Field size : Include the skin surface on the left and right sides, and from the proximal metacarpal to the distal radius.
Exposure condition
48kV / 4mAs
Grid ( – )
Image, check-point
Normal (Fig. 6)
Fracture (Radiopaedia)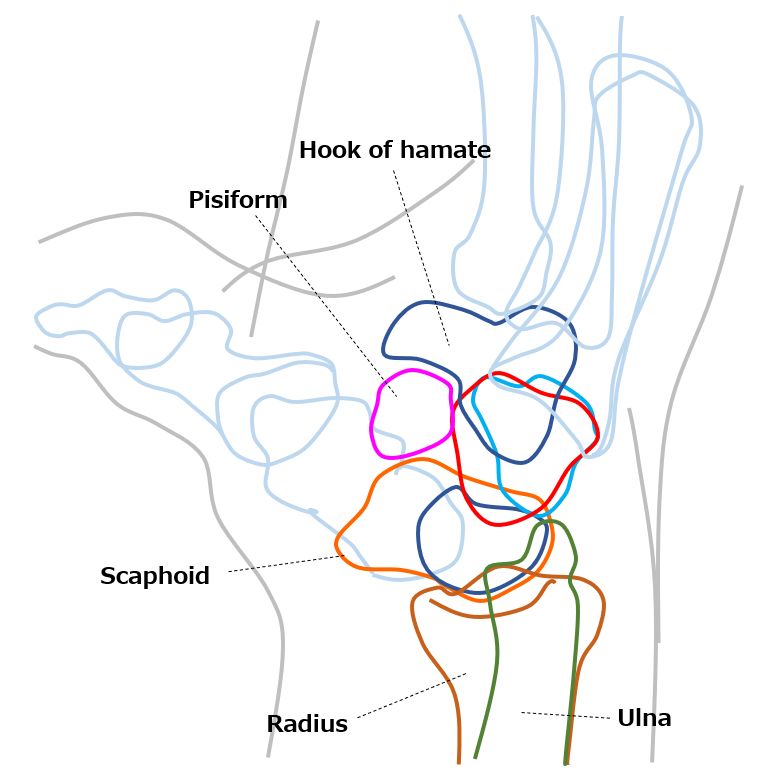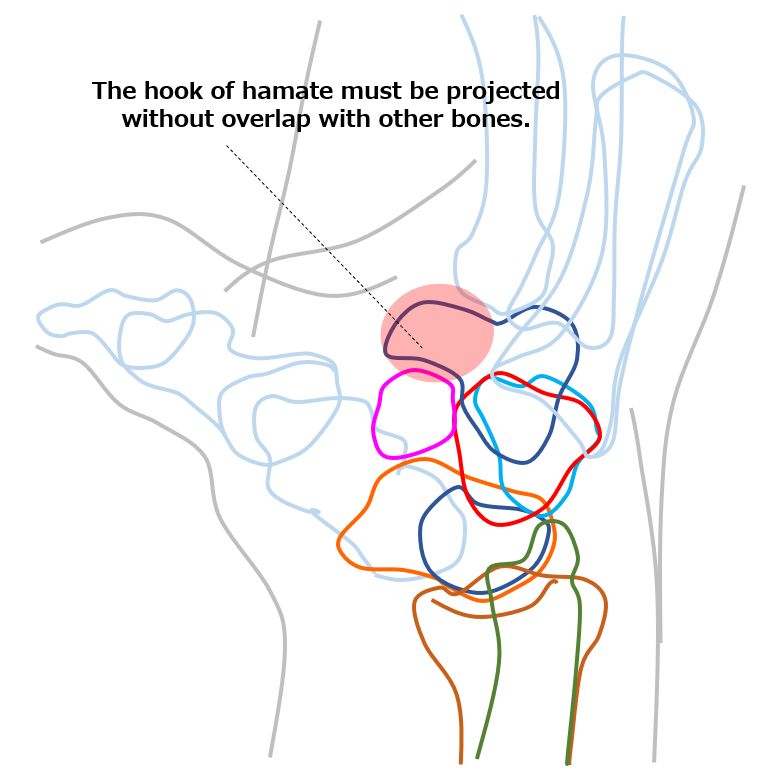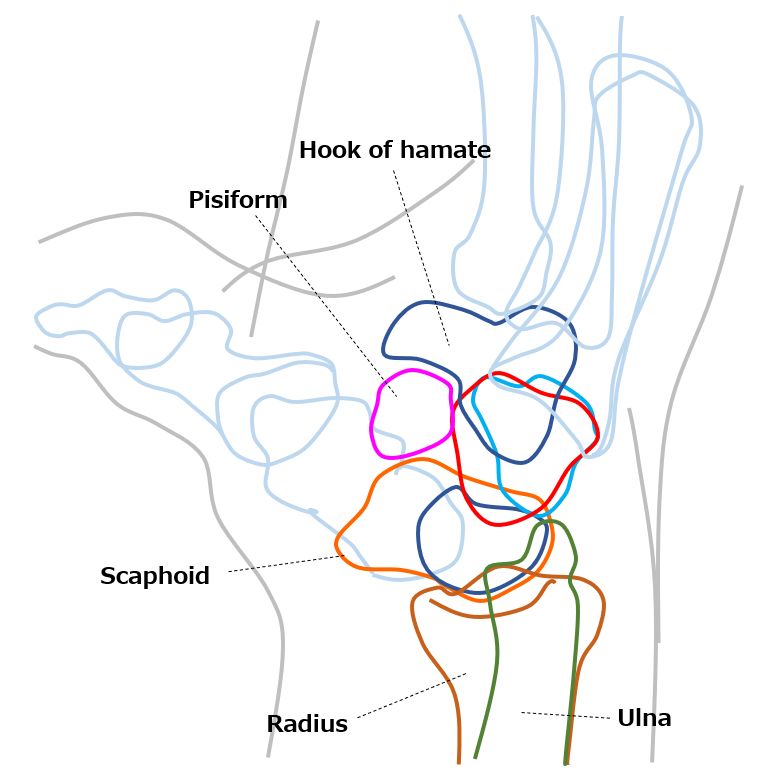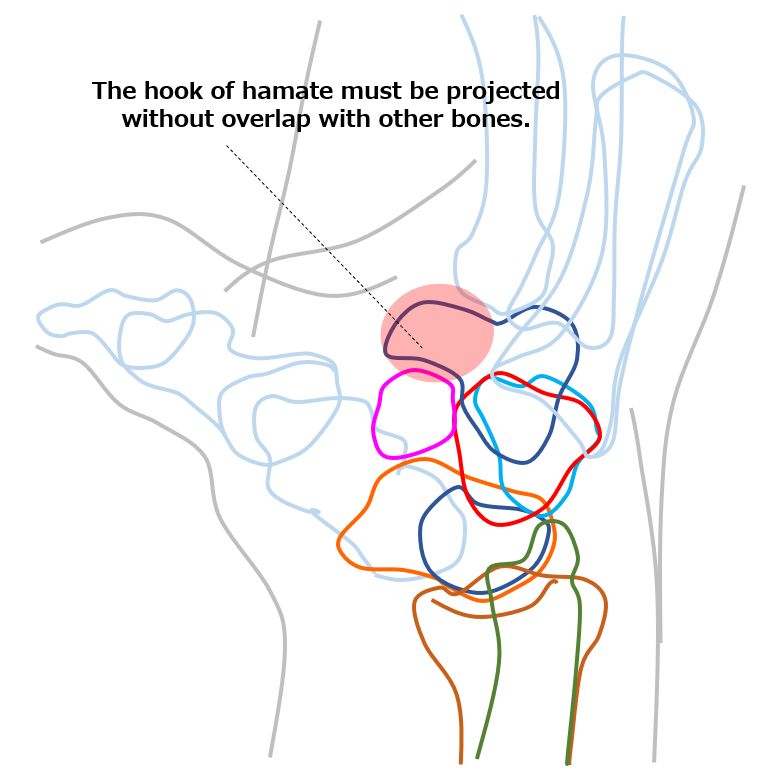 The base of the hook of hamate should be projected without overlapping with the pisiform or metacarpal.
 →Other bones overlap in the lateral view.
Videos
Related materials