Purpose
Observation of fractures, dislocations, and lesions of the radius, ulna, styloid process, and carpal bones.
Preliminary Confirmation
Confirm the purpose of the examination.
Remove any obstcles.
Positioning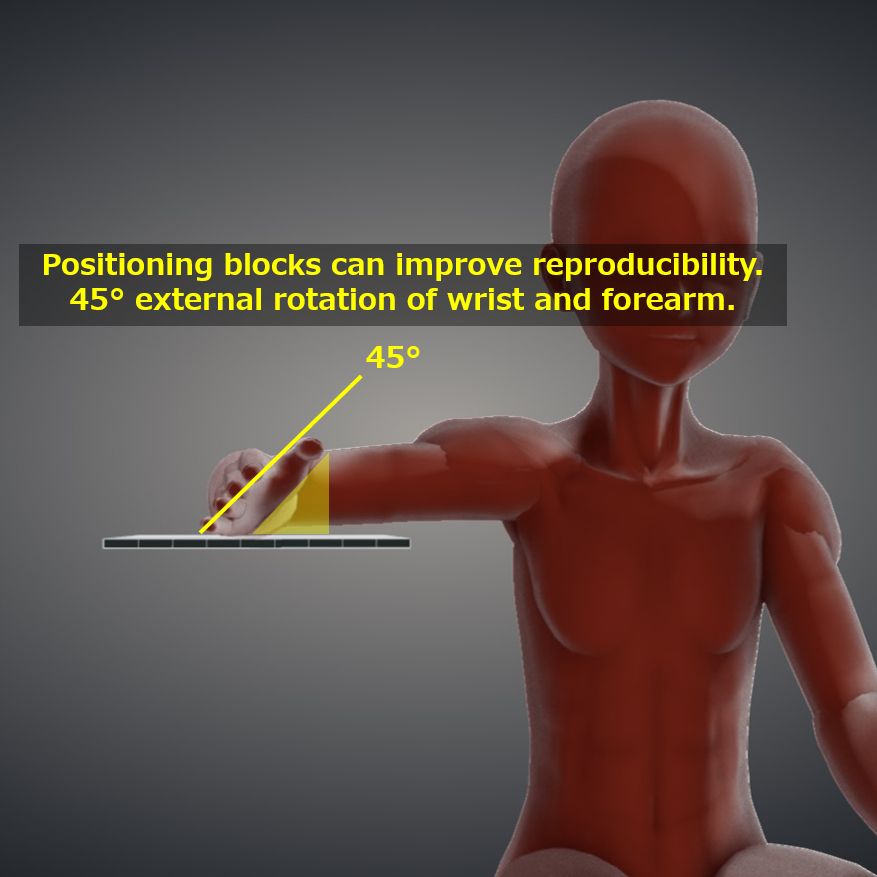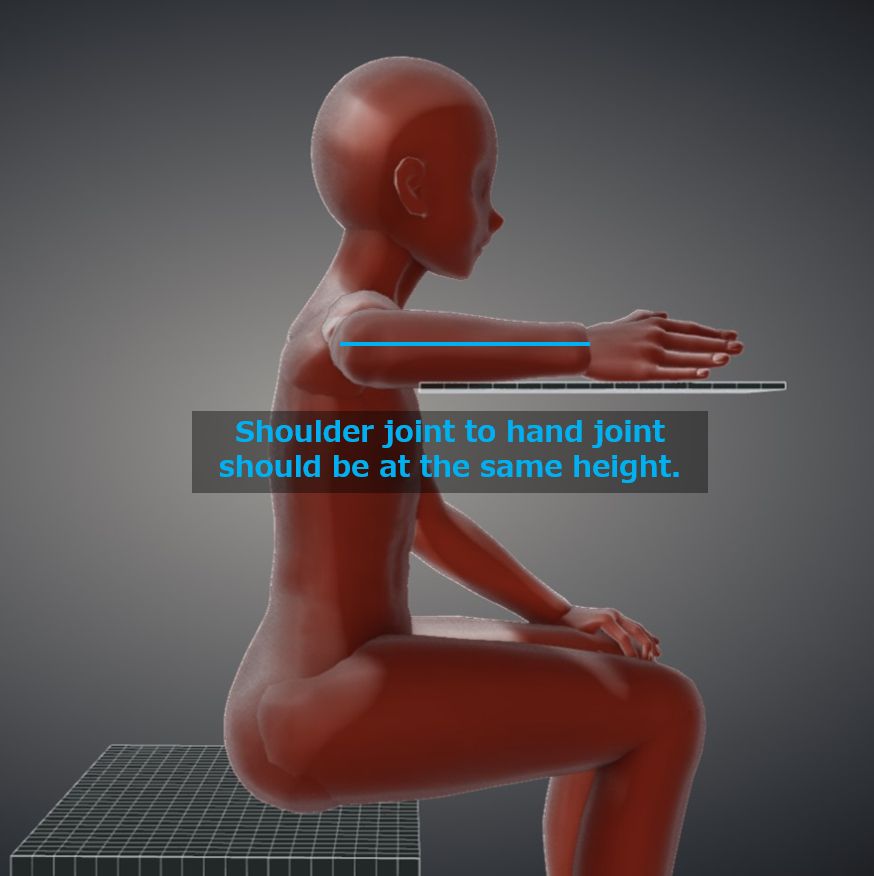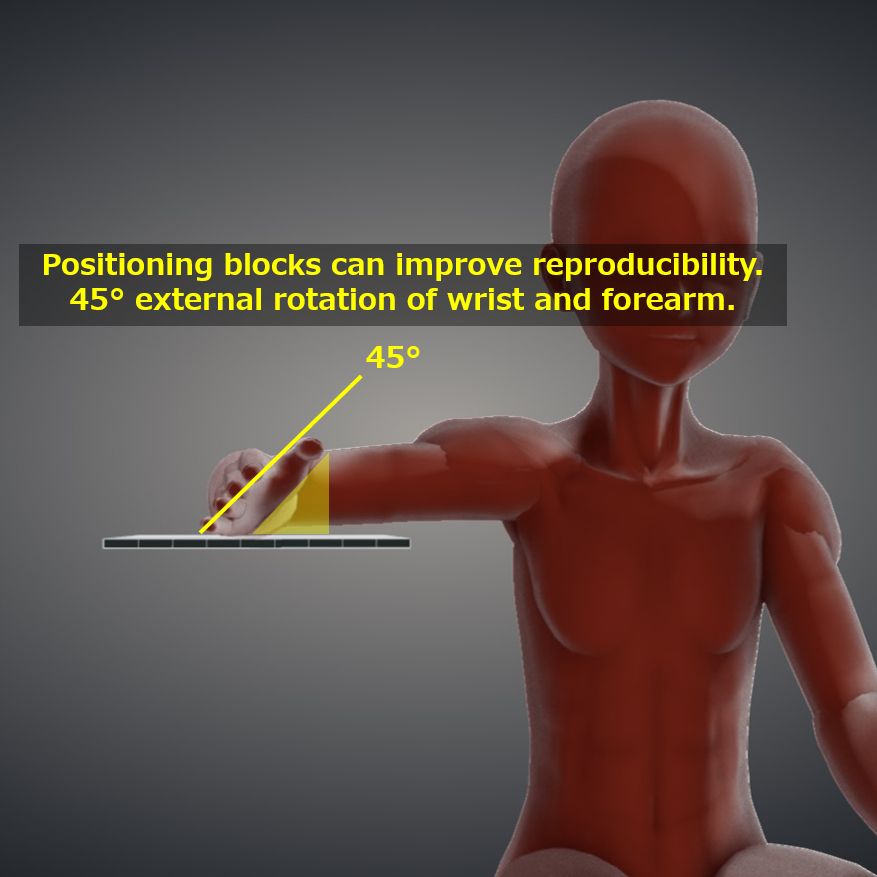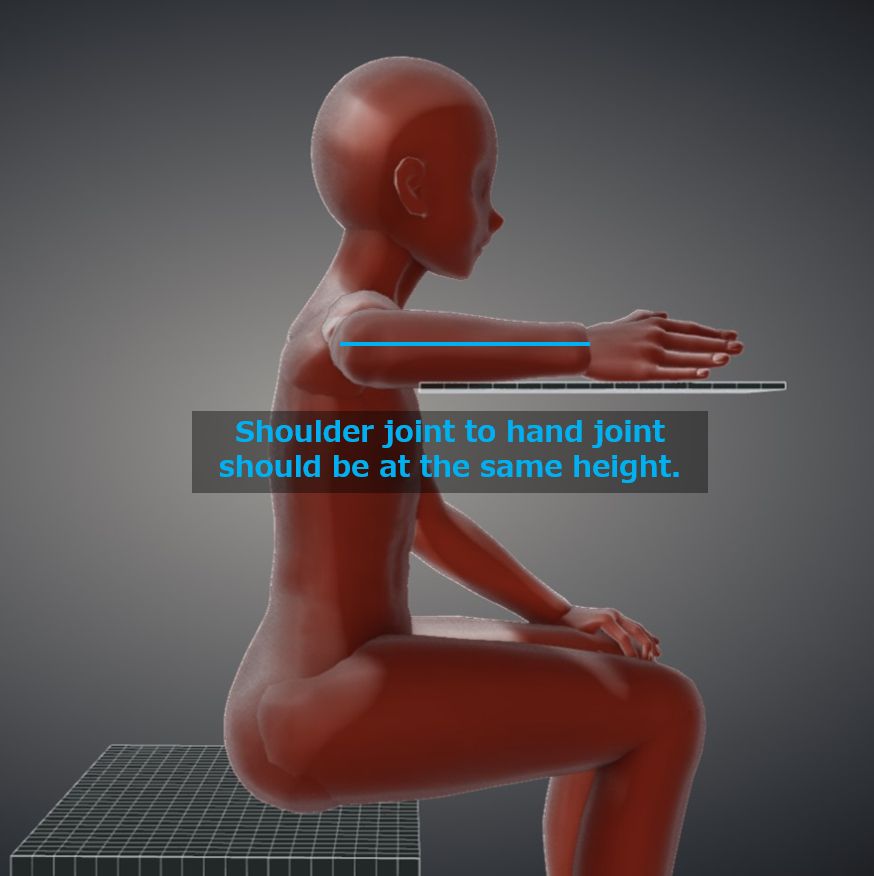 Sitting position.
Sit next to the table on which the cassette is placed.
Abduct the upper arm and flex the elbow joint to 90°.
Oblique position with 45° external rotation from frontal (PA) imaging, and hold with positioning block.
Align the long axis of the forearm with the long axis of the cassette.
If the navicular bone is the target, flex it toward the ulna.
CR, distance, field size
CR : Vertical incidence toward the radial and ulnar styloid processes.
Distance : 100cm
Field size : The irradiation field should be centered on the styloid process, with the upper and lower areas widened until the metacarpals are included. Squeeze the left and right sides until the first to fifth fingers are included.
Exposure condition
45kV / 4mAs
grid ( – )
Image, check-point
Normal (Radiopaedia)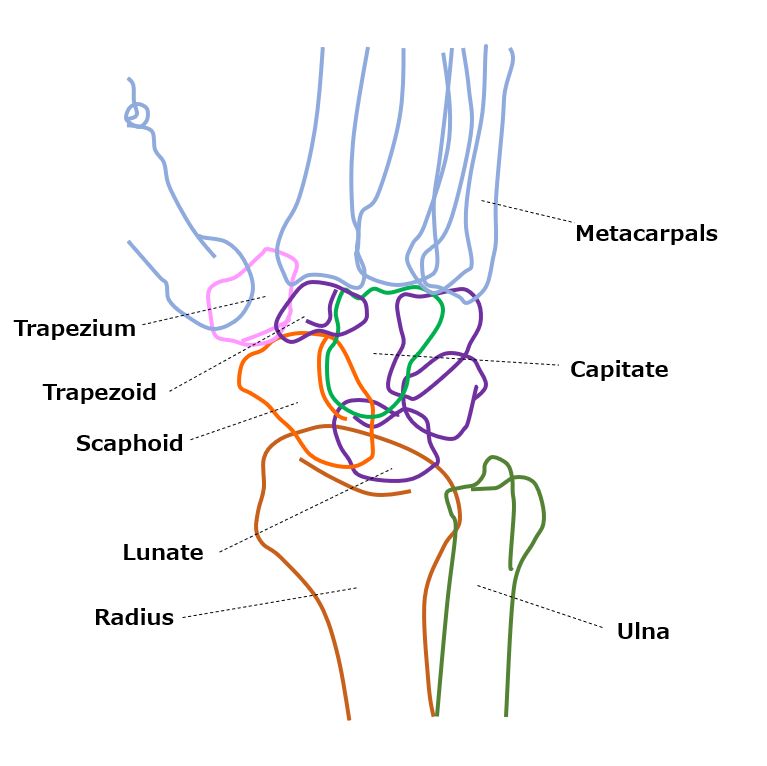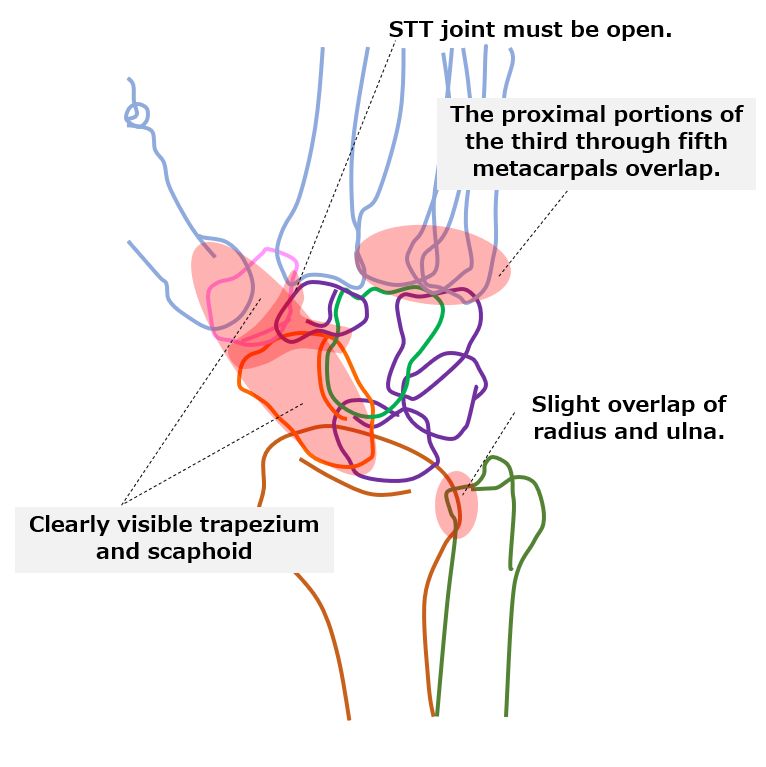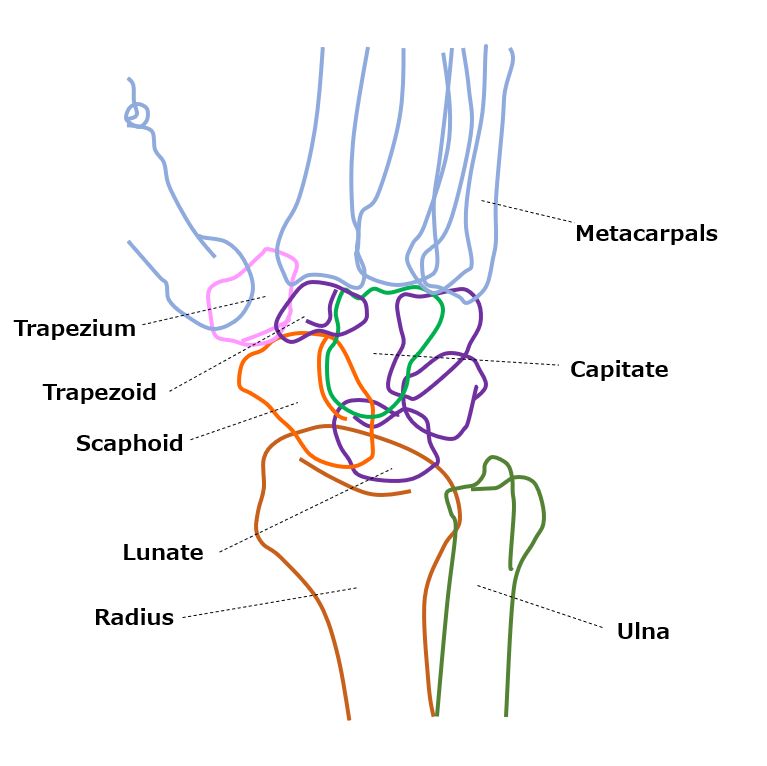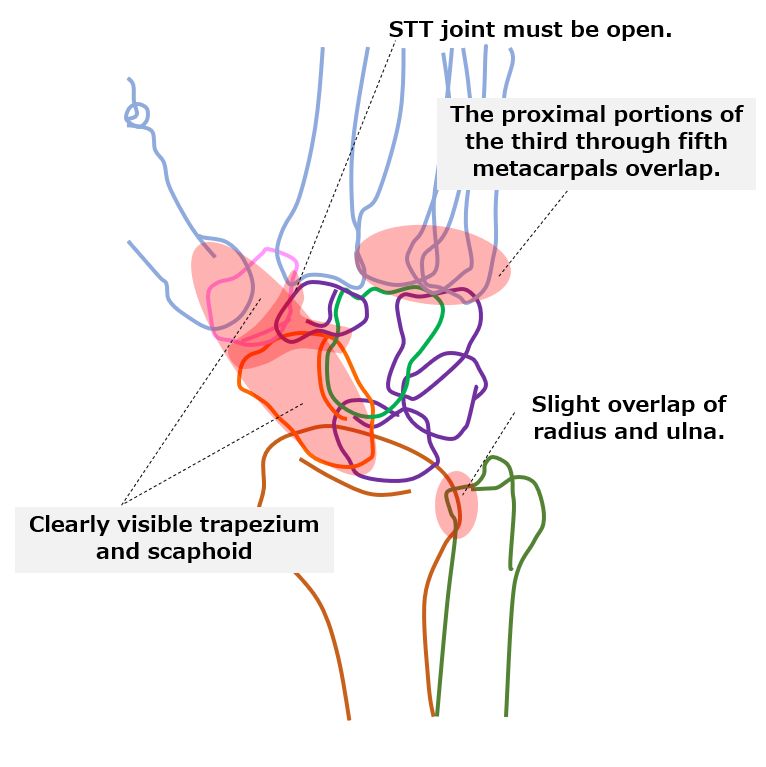 Metacarpals should be included.
The greater rhomboid and scaphoid bones should be clearly visible.
The STT (Scapho-trapezio-trapezoid joint) joint should be open.
If 45° oblique, the distal radius and ulna should overlap slightly and the proximal portions of the third through fifth metacarpals were partially overlaped.
Movie
Related materials