Purpose
Lateral view of the acetabulum, femoral head, and femoral diaphysis.
Preliminary Confirmation
Observe the frontal radiographs to confirm the presence or absence of a fracture. If a fracture is suspected, do not move the lower extremity on the examining side.
Remove any obstacles.
Positioning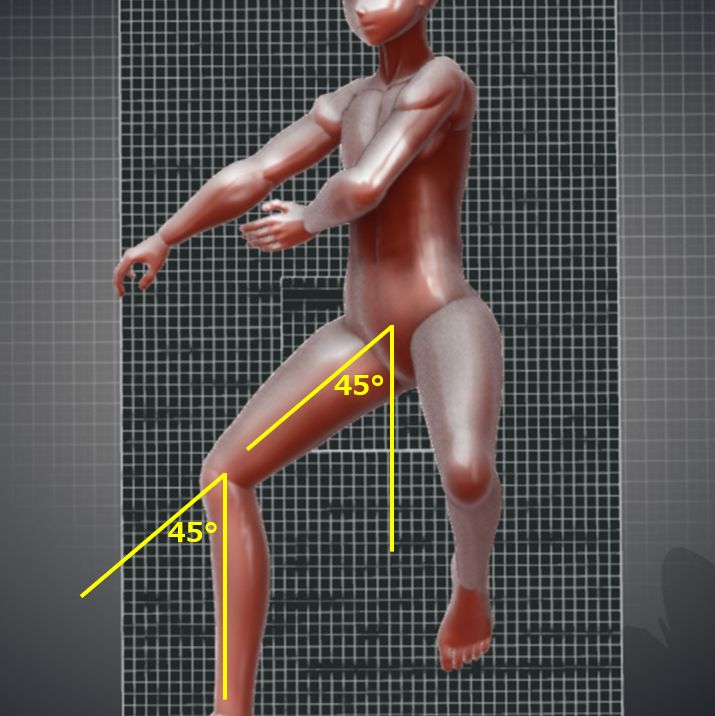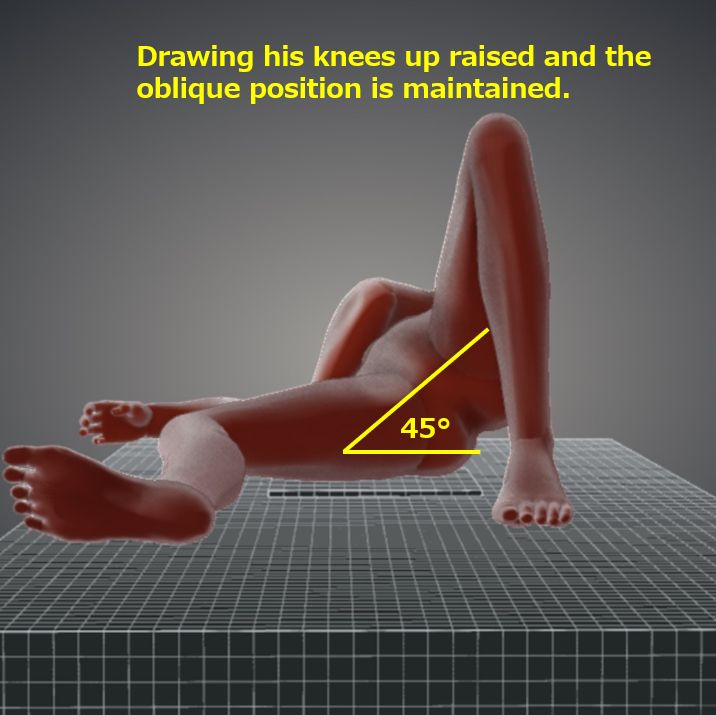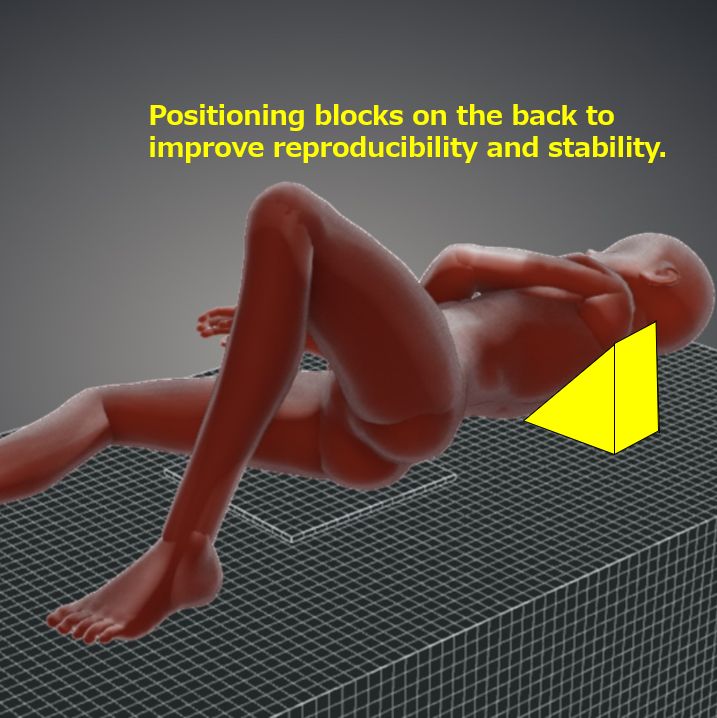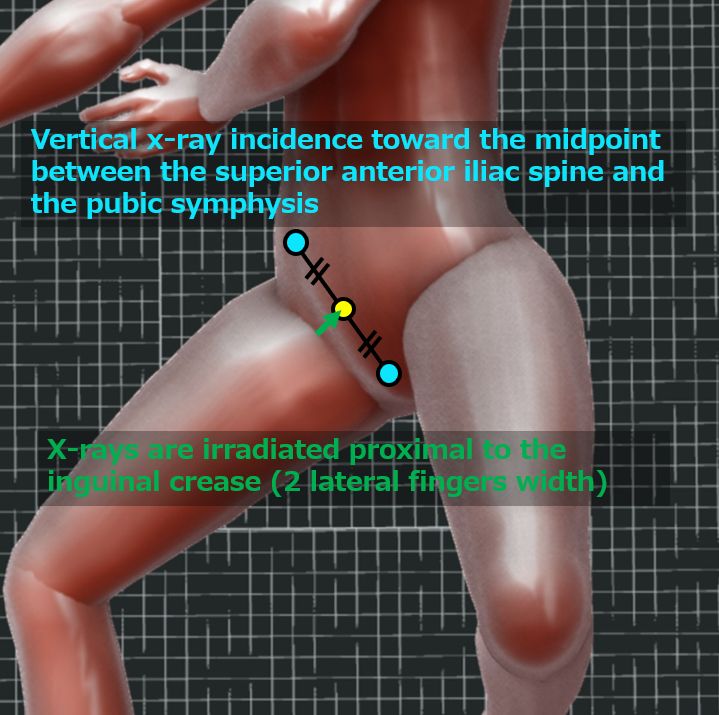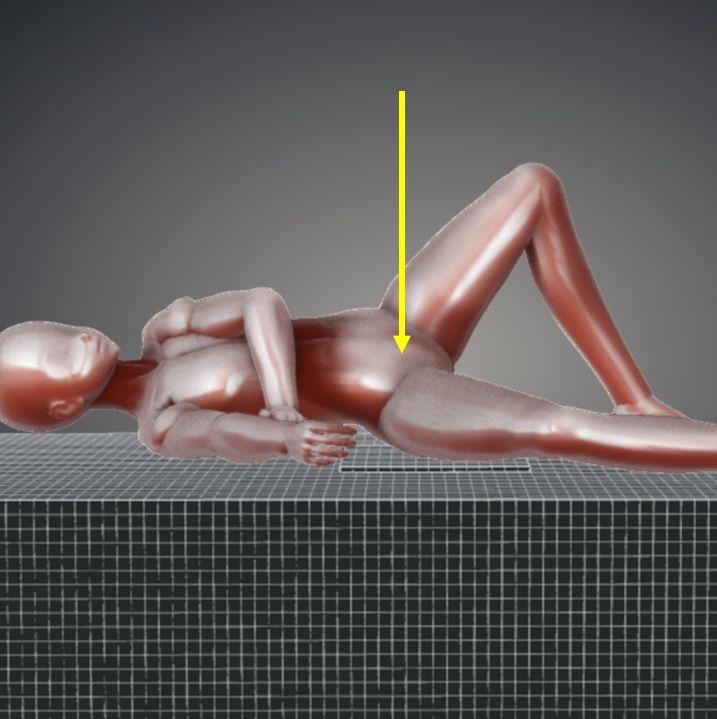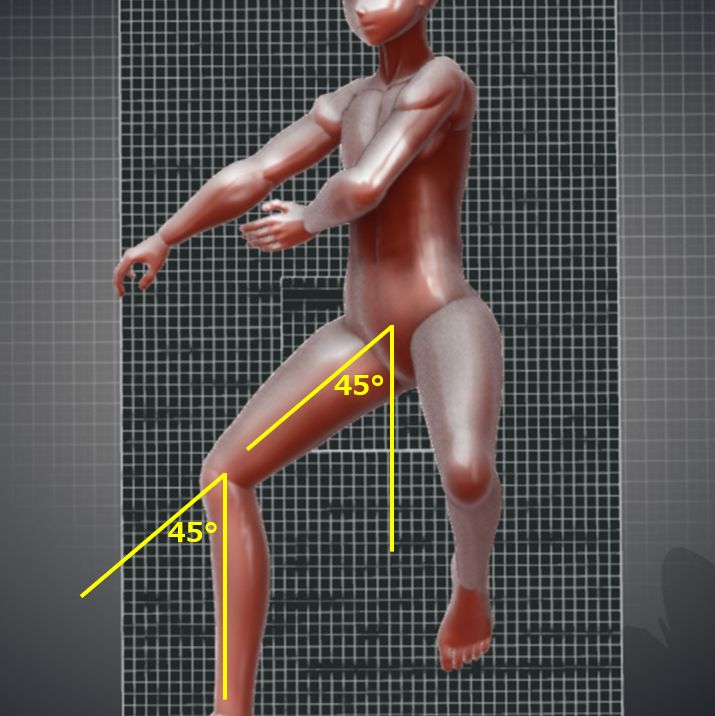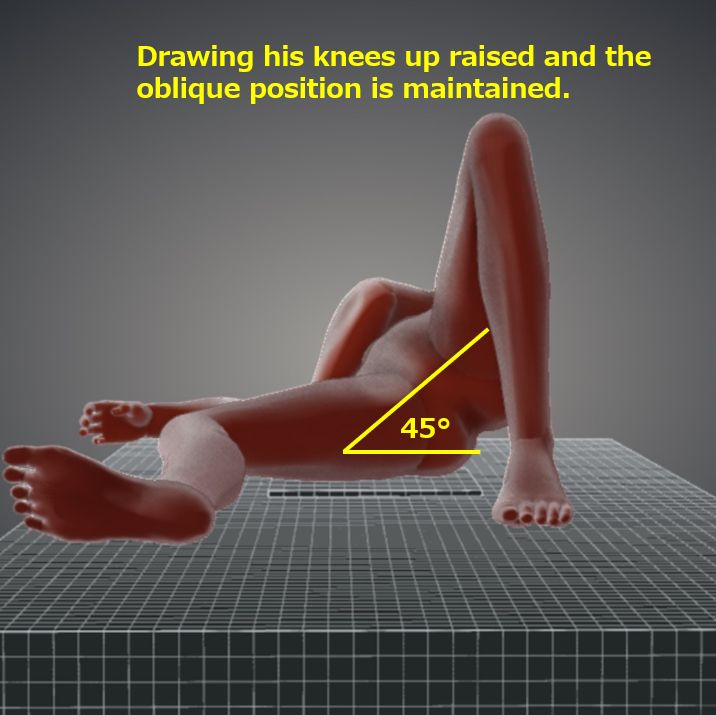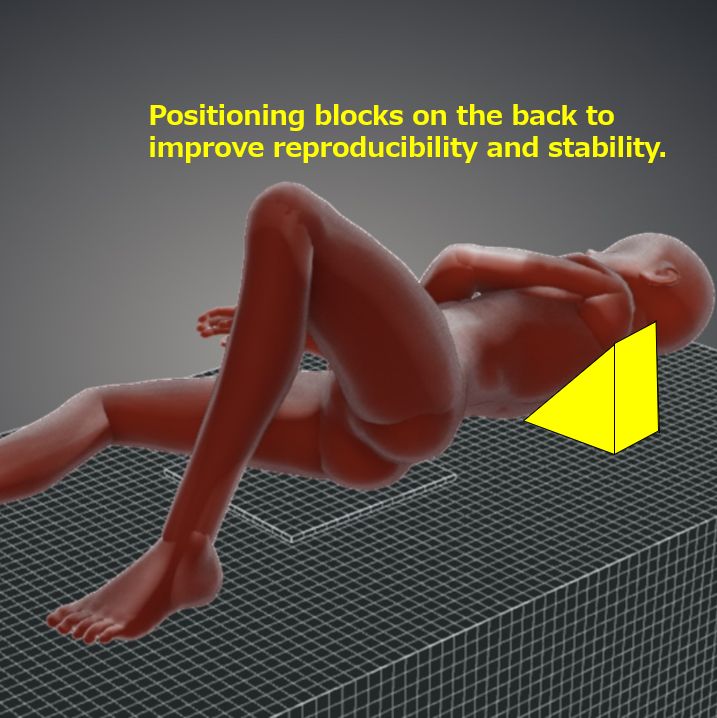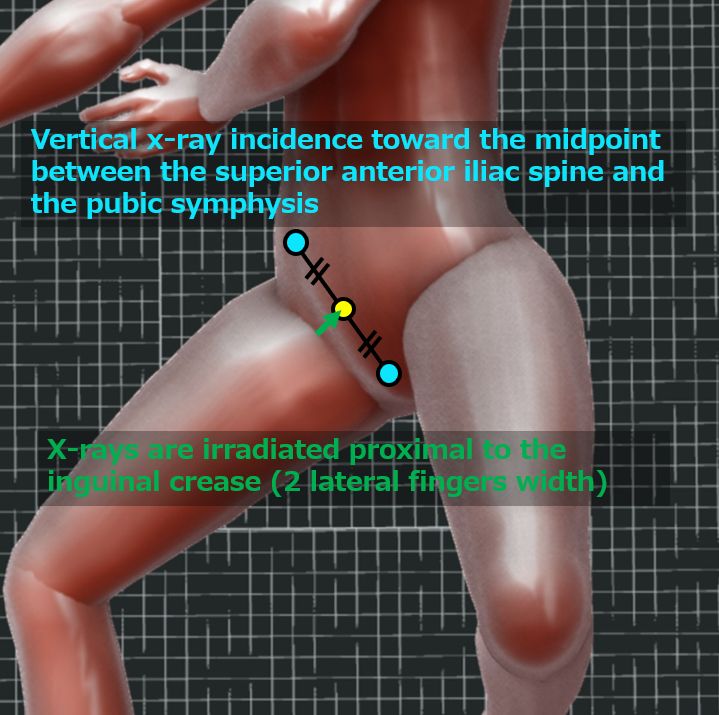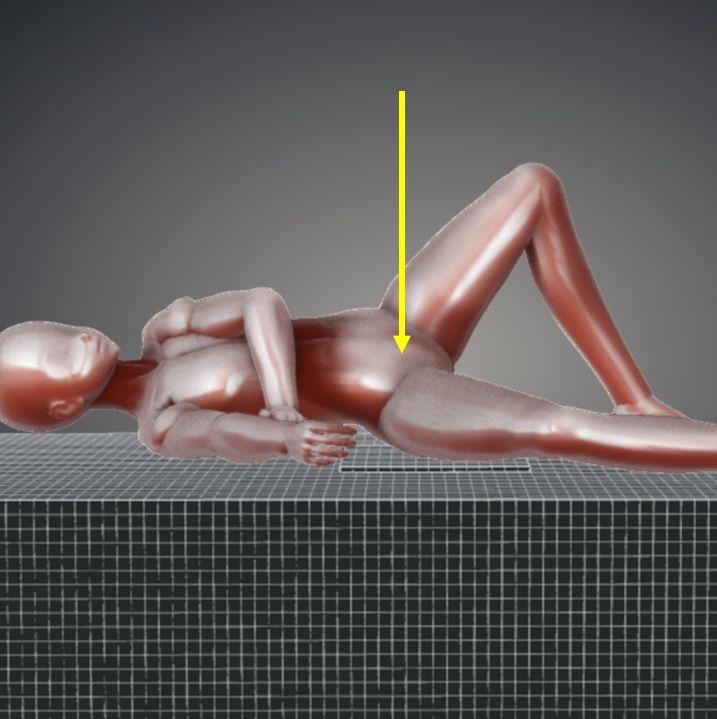 Oblique position with the non-affected side elevated 45° from the supine position.
The lateral femur of the affected side should be in close contact with the cassette and the femoral axis parallel to the cassette.
Drawing his knees up raised and the oblique position is maintained.
The hip joint on the affected side should be in 45° abduction and the knee joint in 45° flexion.
CR, distance, field size
CR : Perpendicular to the midpoint of the line connecting the superior anterior iliac spine and the pubic symphysis. (2 lateral fingers proximal to the inguinal crease)
*If the incidence is 20-25° in the direction of the coccyx, it is called the Hickey method.
Imaging distance : 100 cm
Field size : The area that includes the proximal 1/3 of the femur. The anteroposterior direction of the patient should be narrowed as much as possible to the extent that the sciatic bone on the examination side is included. However, if the purpose is to check the state of metals in the body, the entire area should be included.
Exposure condition
70kV / 16mAs
grid ( + )
Image, check-point
Normal (oblique) (Radiopaedia)
Implanted metal in the body (Radiopaedia)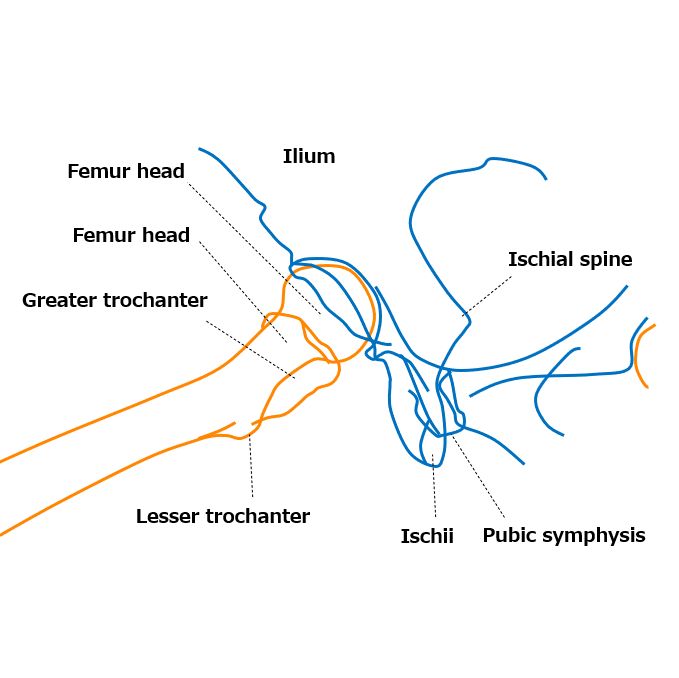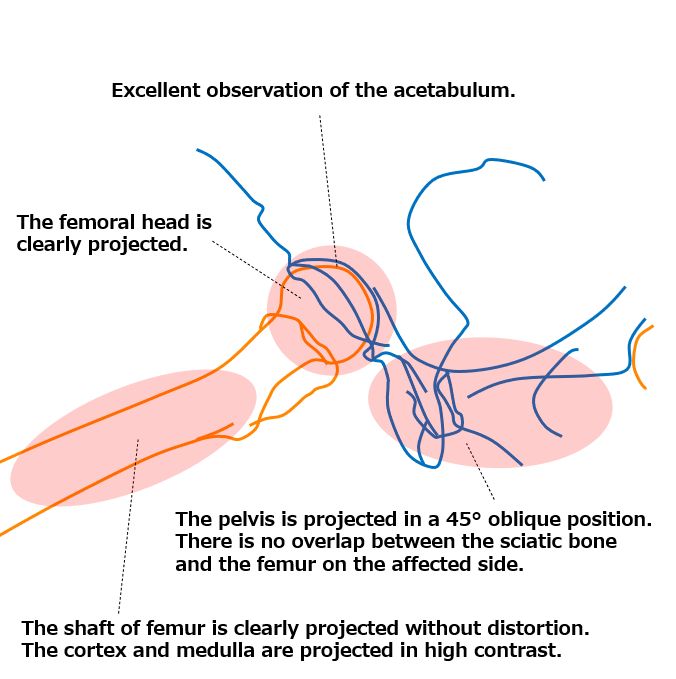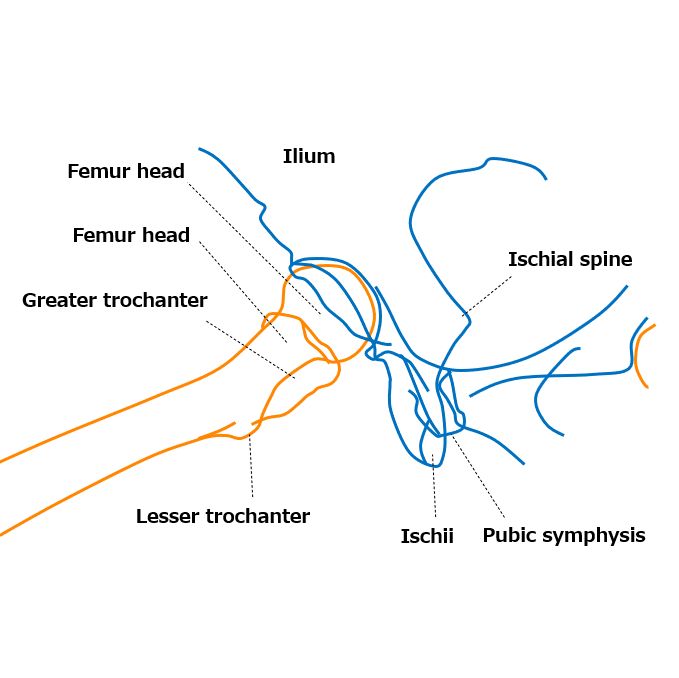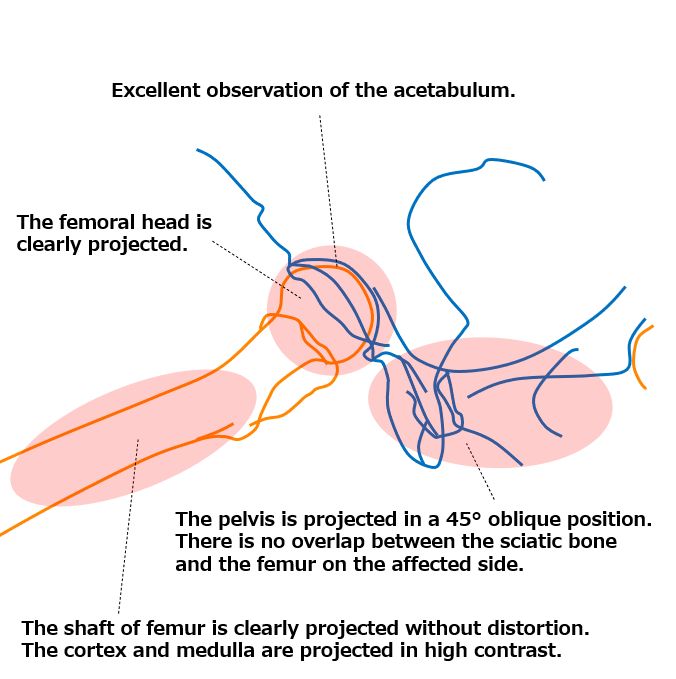 The prosthesis and related instruments (cement, etc.) must be included.
The bone trabeculae should be clearly visible.
Left and right markers should be included.
The cortex and medulla of the femur should be clearly depicted.
The femur should be clearly defined without overlap with the sciatic bone.
The pelvis should be projected in a 45-degree oblique position.
The greater trochanter overlaps the femoral neck.
That the target area has adequate contrast and tolerance.
Movie
Related materials
Plain Radiography of the Hip: A Review of Radiographic Techniques and Image Features