Purpose
Observe fractures, lesions, and joint space abnormalities.
Observations of the patellofemoral joint space and tibiofemoral joint.
Preliminary Confirmation
Remove obstacles.
Whether the patella is fractured or not. If fractured, the knee joint should not be bent more than 10 degrees.
Positioning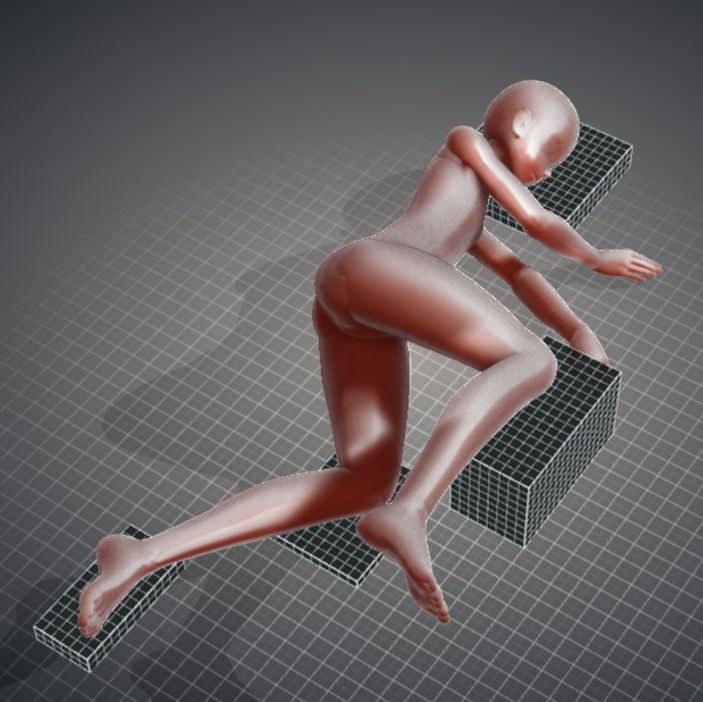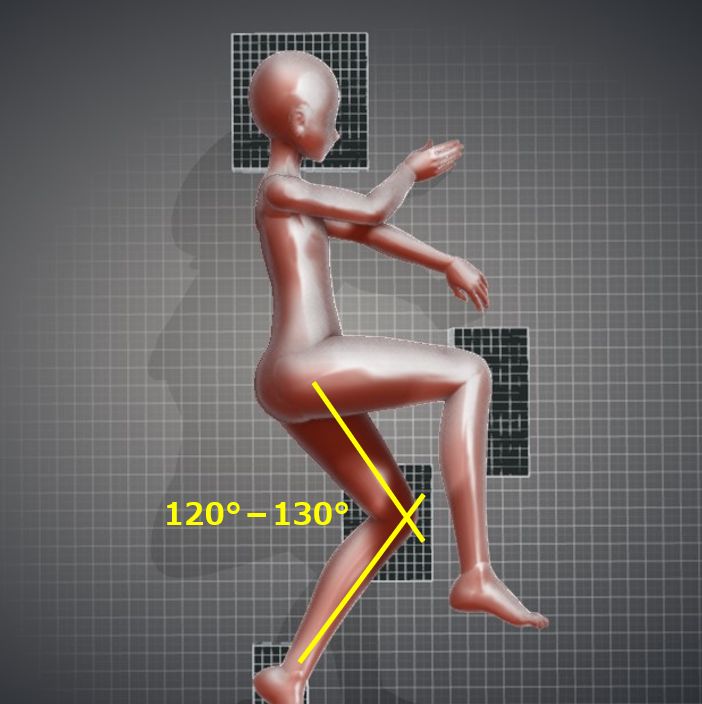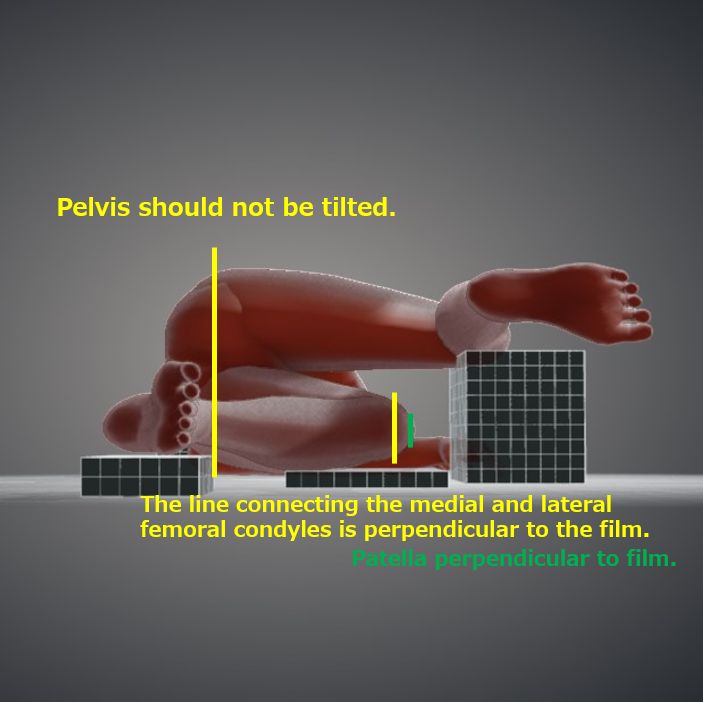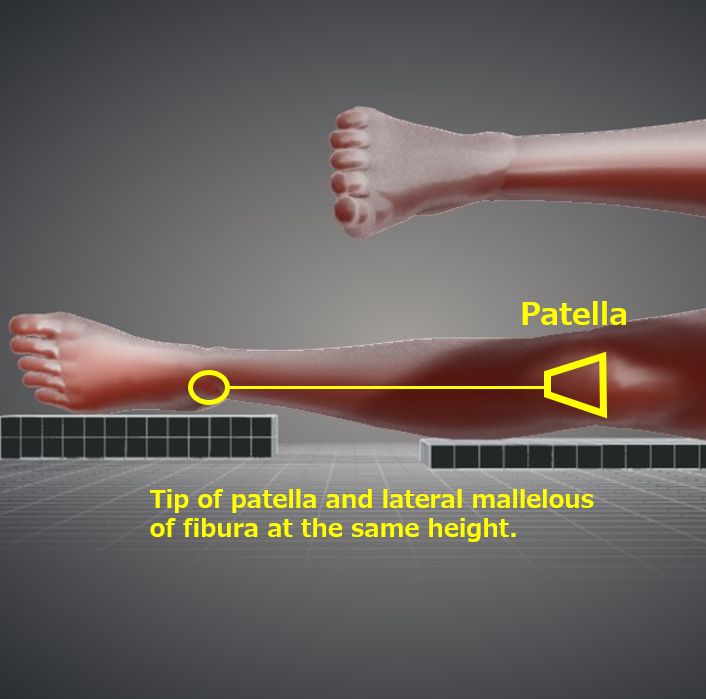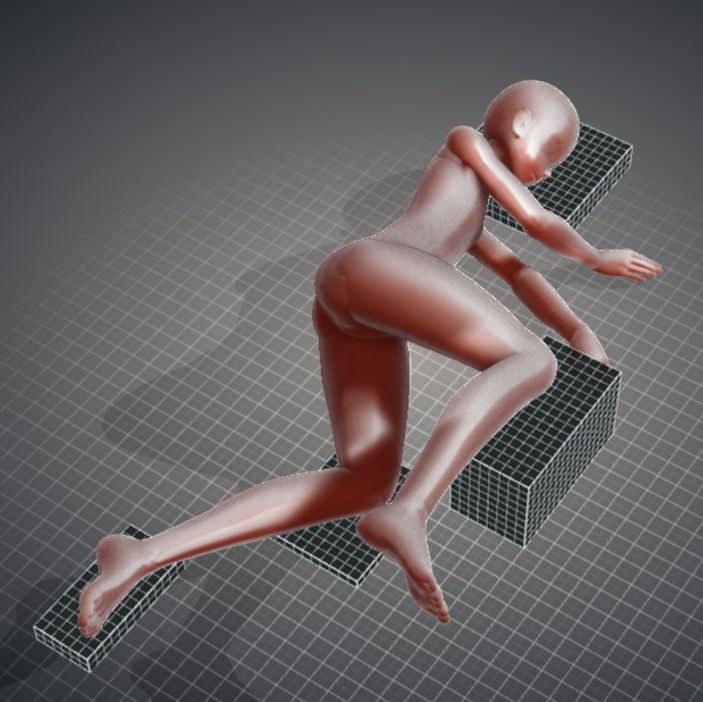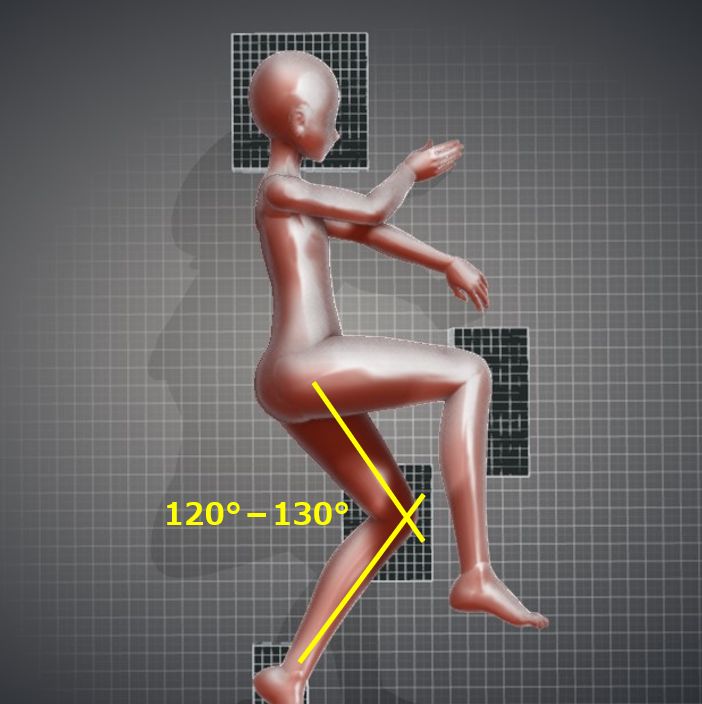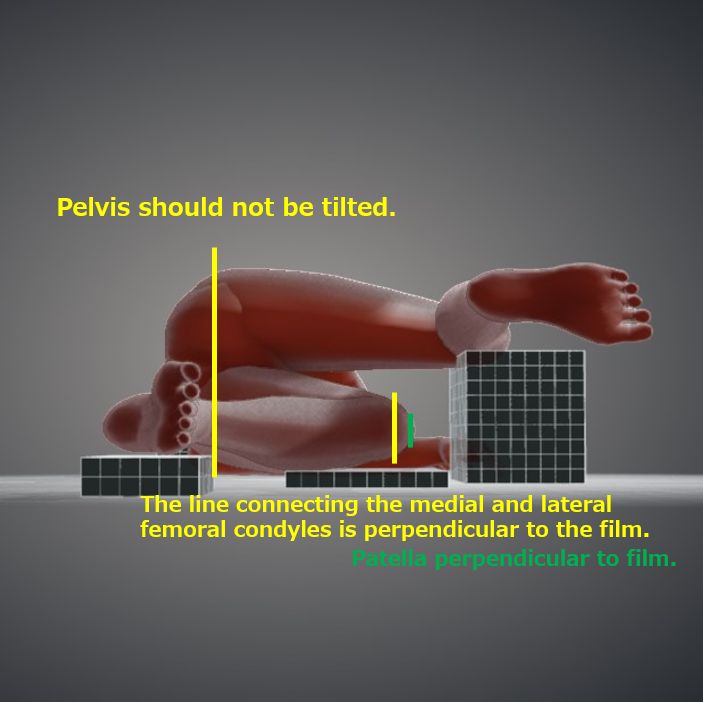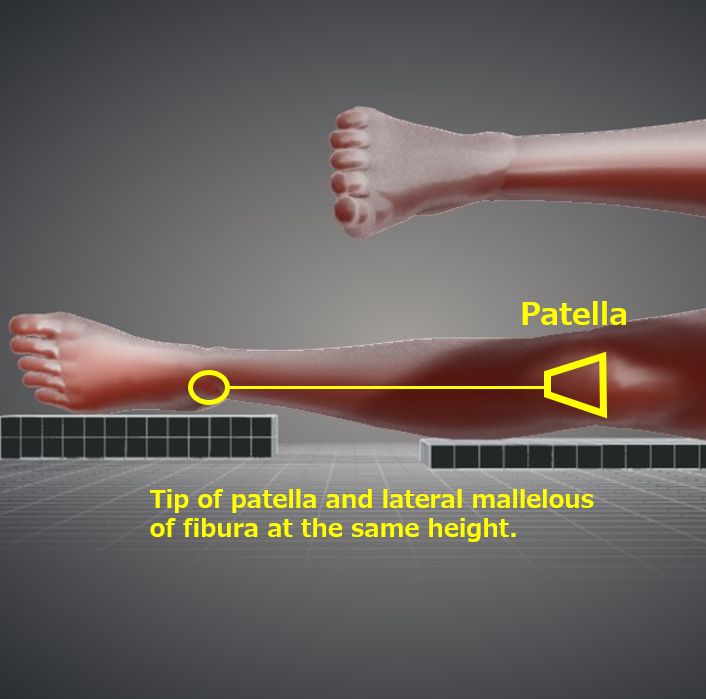 Patient in lateral recumbent position, affected side down.
Flex the knee joint. (120-130°)
Bring the opposite lower leg forward.
Place a cushion under the ankle joint so that the tip of the patella and the outer edge of the fibula are at the same height.
The line connecting the medial and lateral femoral condyles is perpendicular to the film.
The patella should be perpendicular to the film.
CR,distance, field size
CR : Perpendicular incidence at the midpoint of the line connecting the lower patellar edge and the back of the knee.
Distance : 100cm
Field size : Including the distal 1/3 of the femur to the proximal 1/3 of the lower leg.
Exposure condition
55kV / 5mAs
grid ( – )
Image, check-point
Normal (Radiopaedia)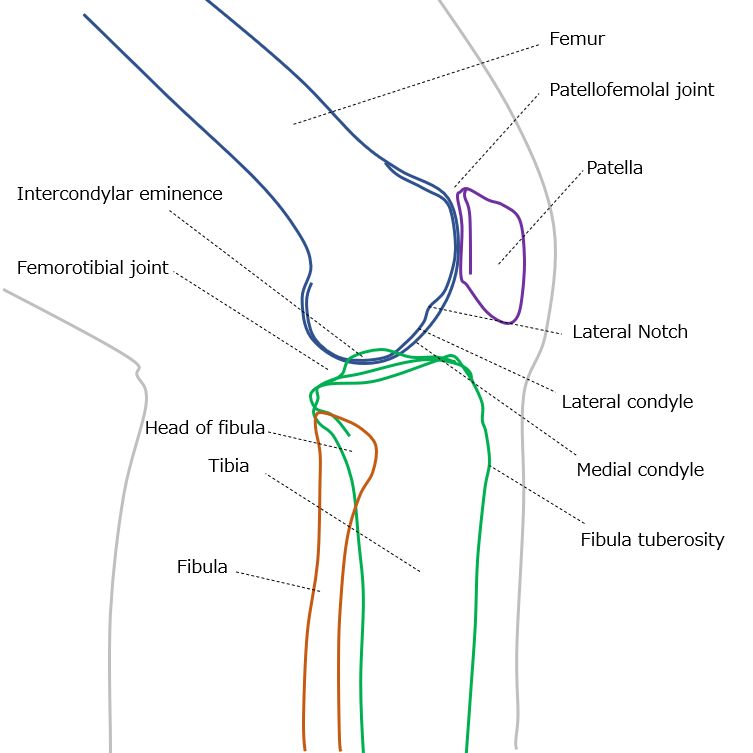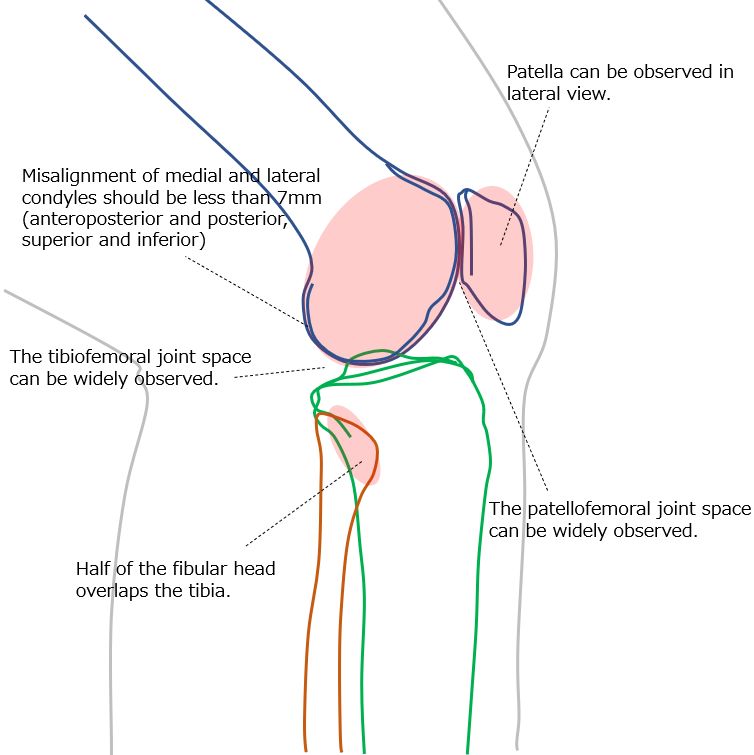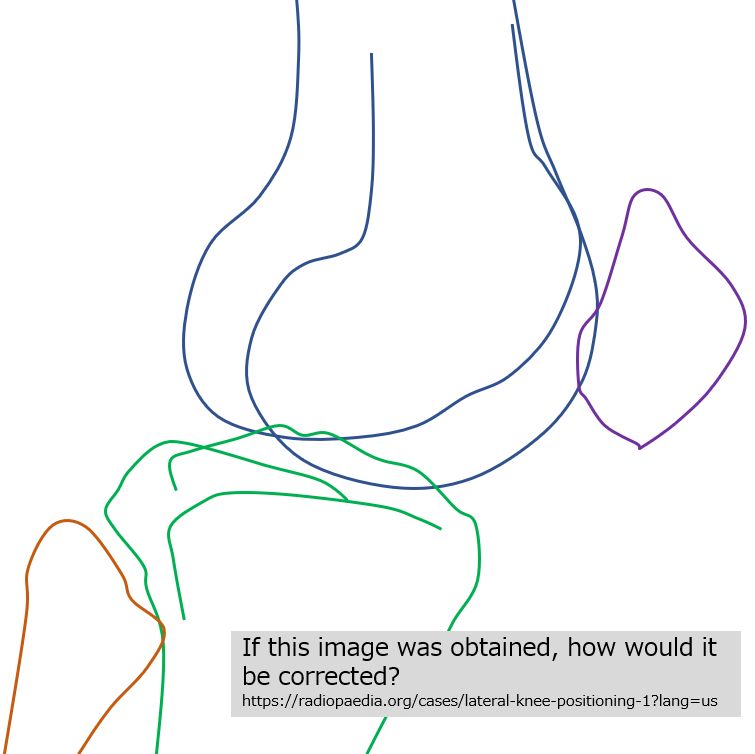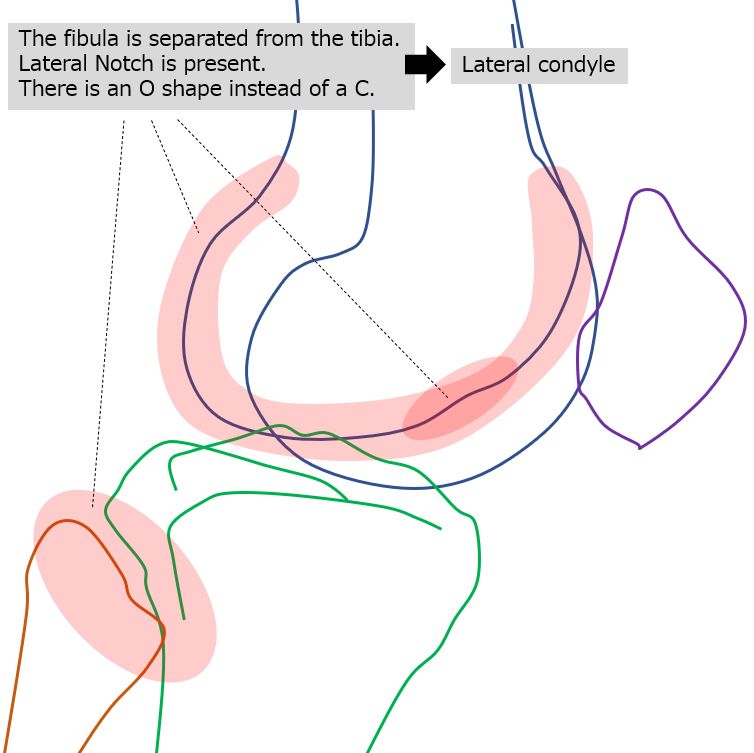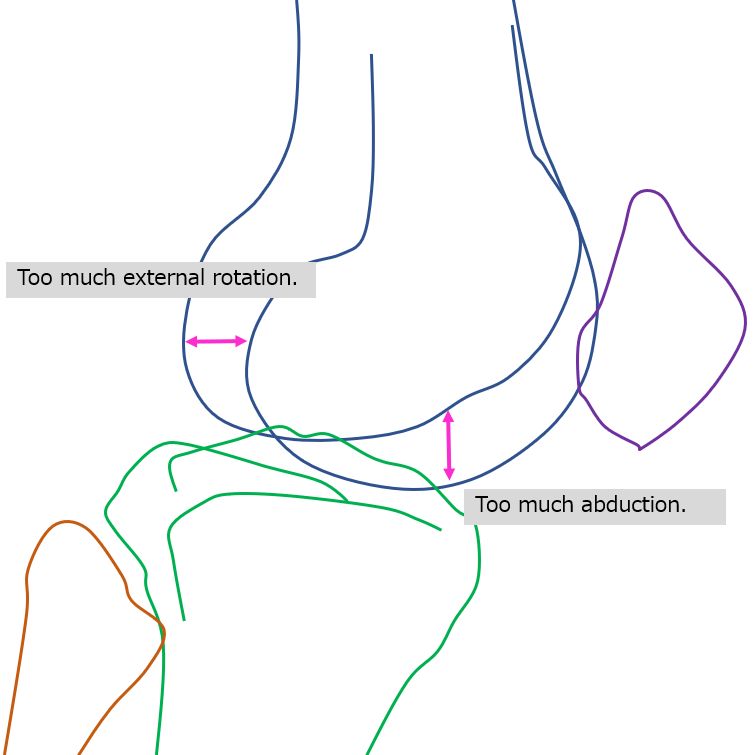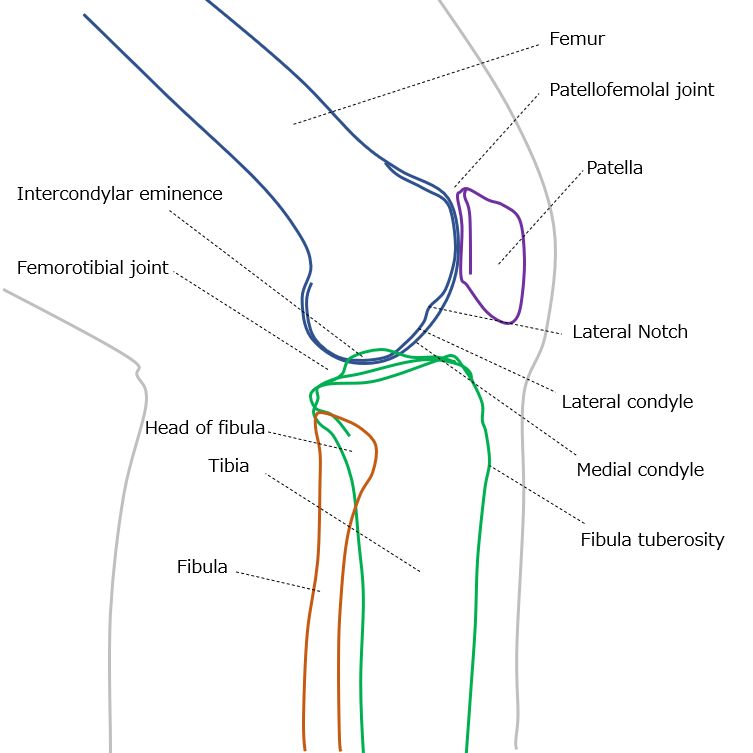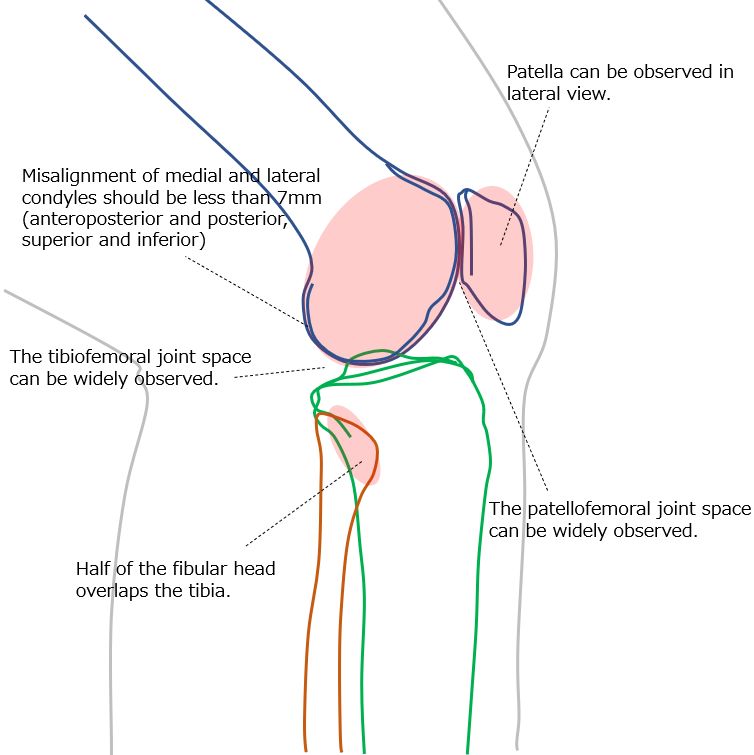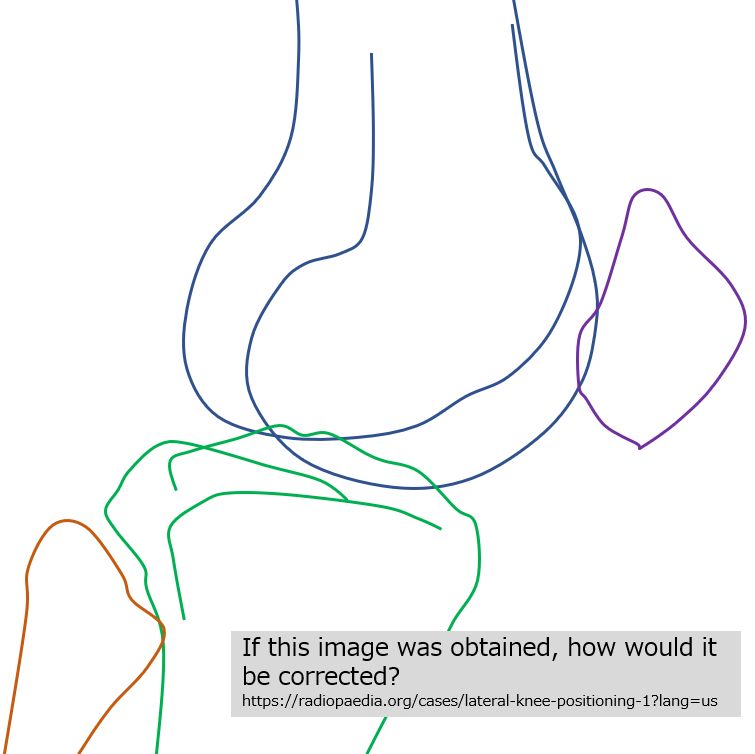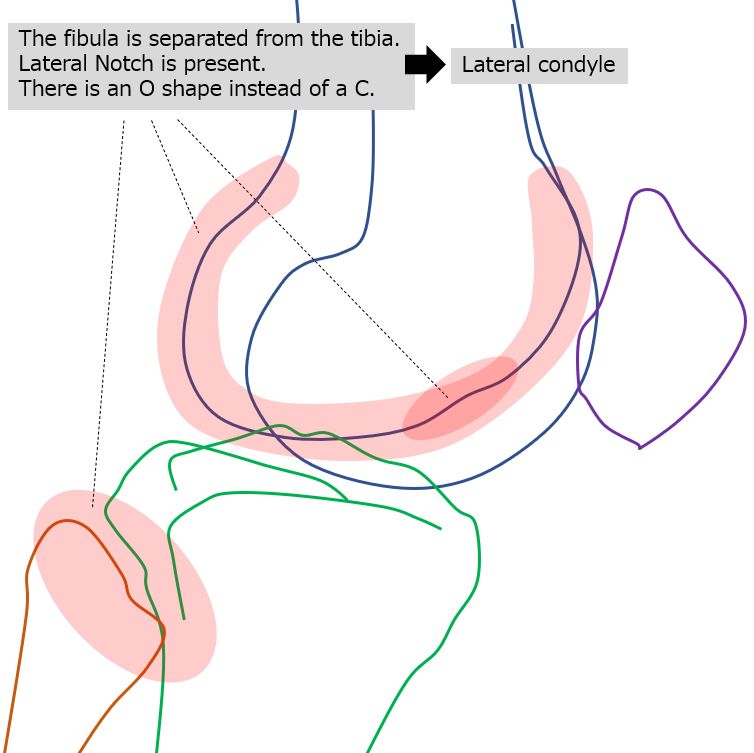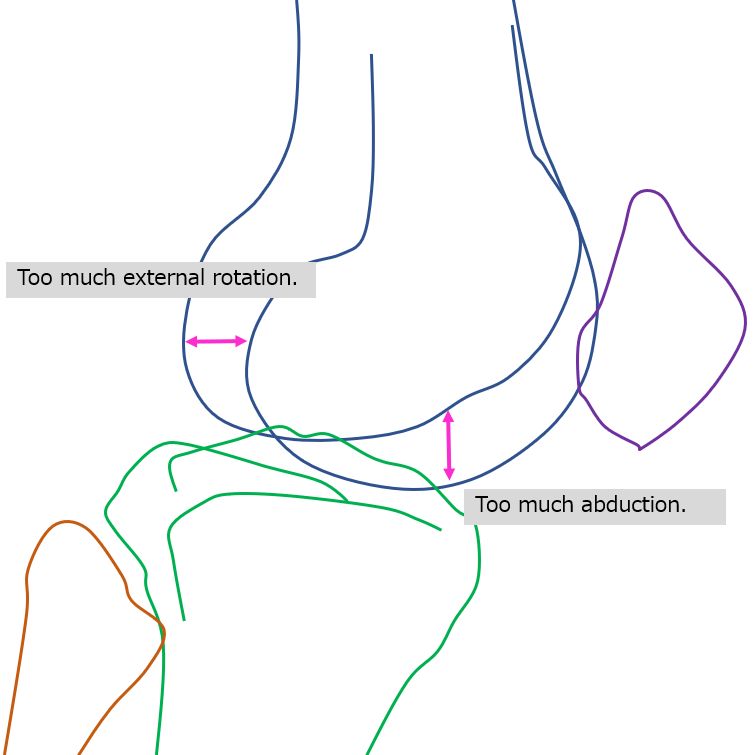 Medial and lateral femoral condyles overlap (misalignment is within 7 mm).
If there is an anterior-posterior misalignment, external or internal rotation is inappropriate.
If the patient is displaced vertically, adduction or adbuction (oblique x-ray may be used) is inappropriate.
To correct the misalignment, it is necessary to distinguish between the medial and lateral femoral condyles.
The medial condyle is C-shaped and the lateral condyle is O-shaped.
The medial condyle is larger than the lateral condyle.
The lateral condyle has a Lateral Notch (
video
)
The medial condyle has an adductor tubercle.
Lateral condyle protrudes anteriorly more than medial condyle when fibula is separated from tibia
The femoro-patellar joint is widely observed.
Soft tissues and fat around the knee joint can be observed in addition to bony tissues and bony trabeculae.
Identify
areas
where avulsion fractures are likely to occur.
Movie
Related materials
Correction of displaced medial and lateral condyles