スポンサーリンク
Purpose
Observation of fractures, dislocations, lesions, and trauma to the humerus.
Presence or absence of osteoporosis.
Prior confirmation
Confirm whether the patient is to be radiographed in the standing (seated) or supine position.
If a fracture is suspected, do not move the arm.
Remove any obstacles.
Positioning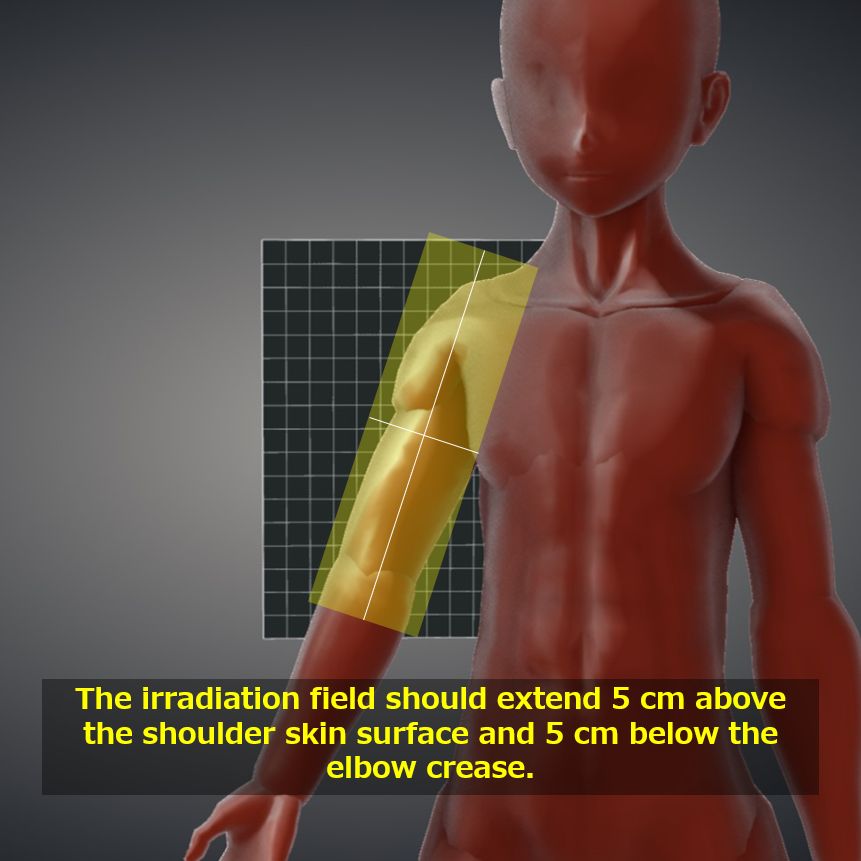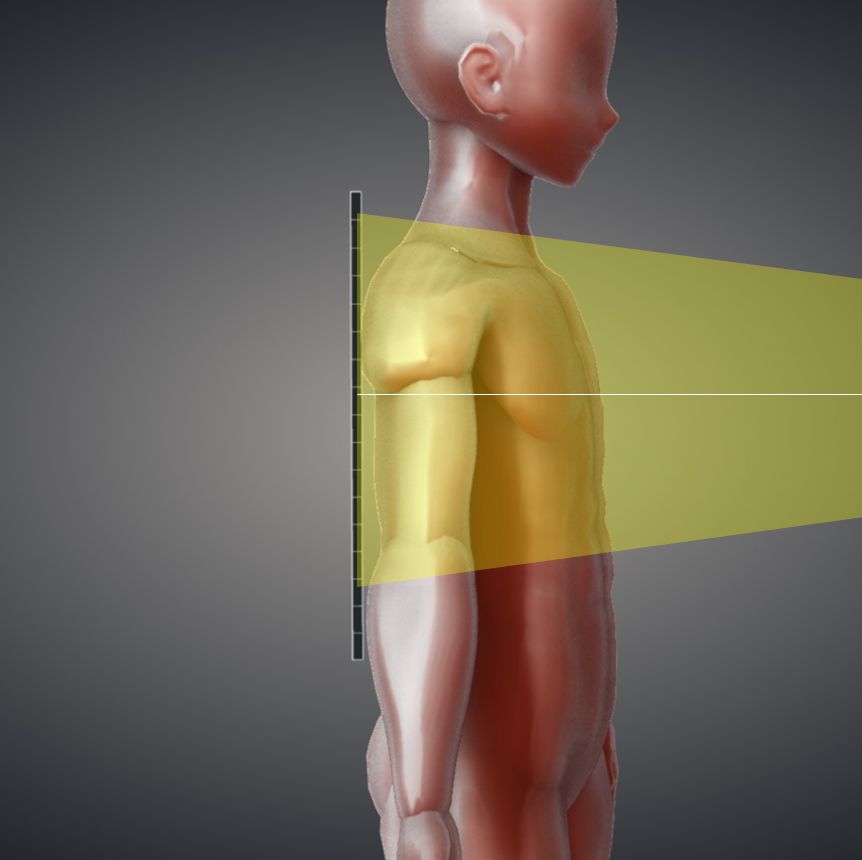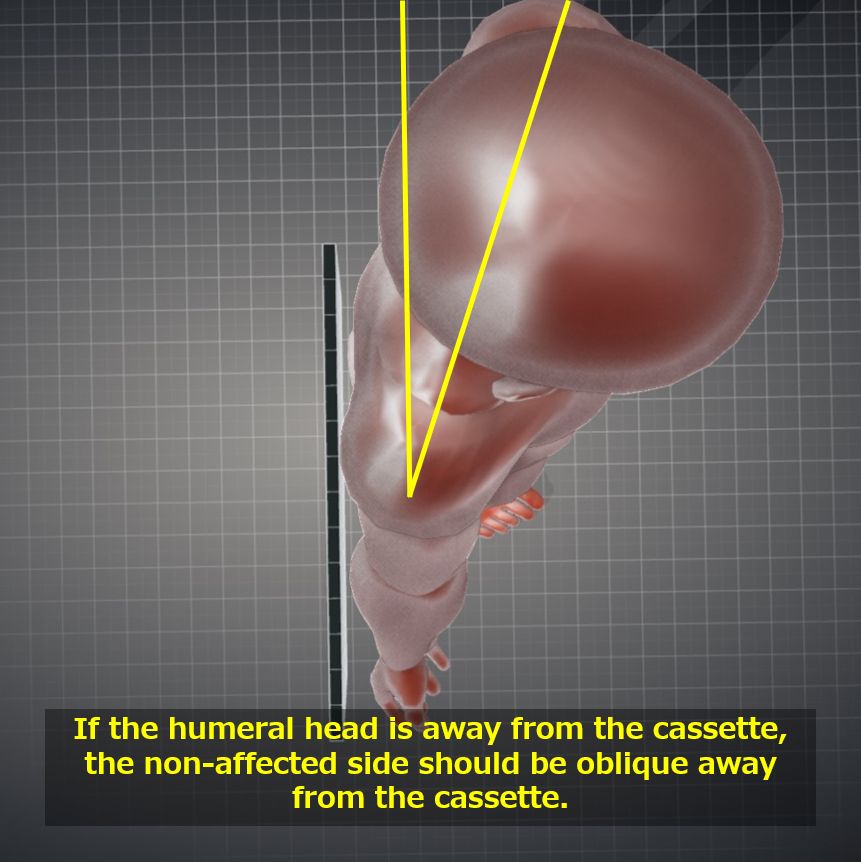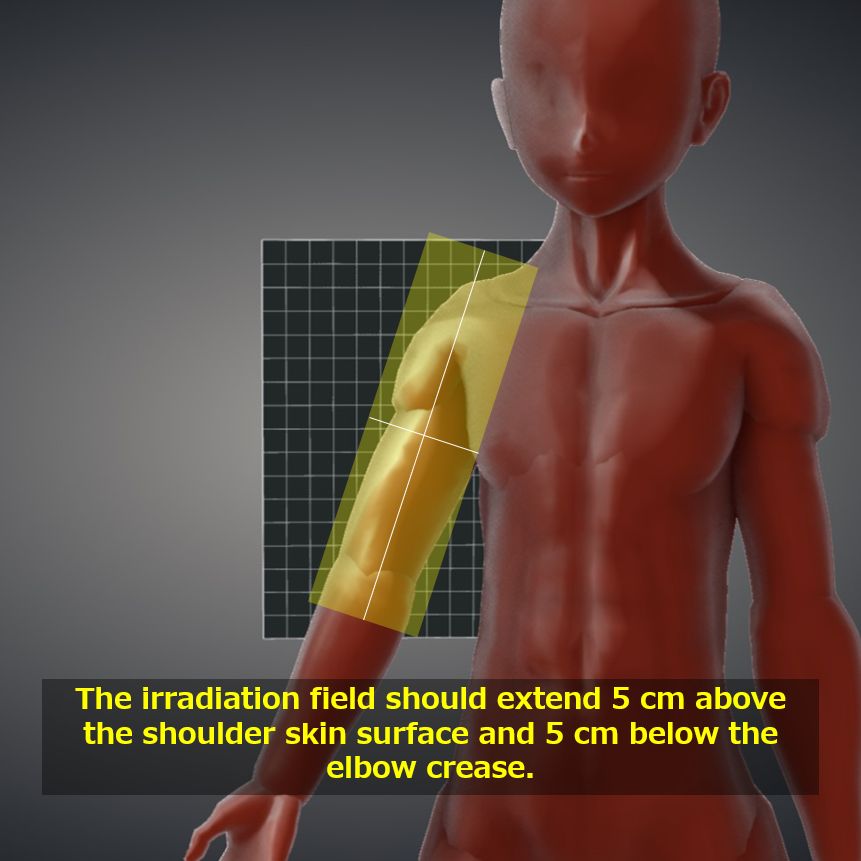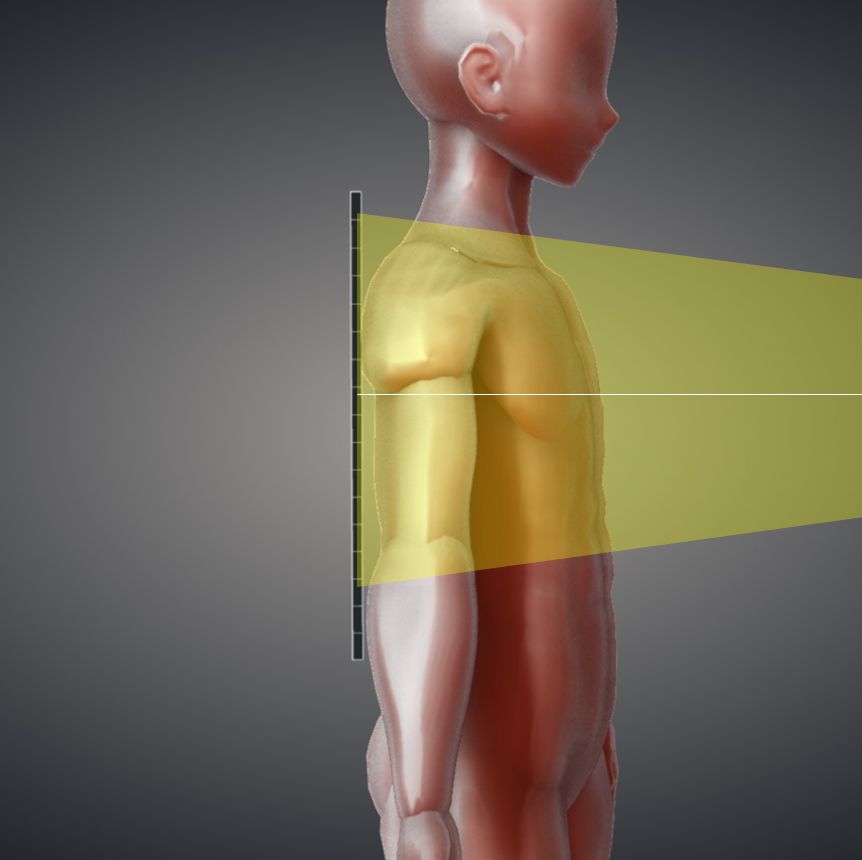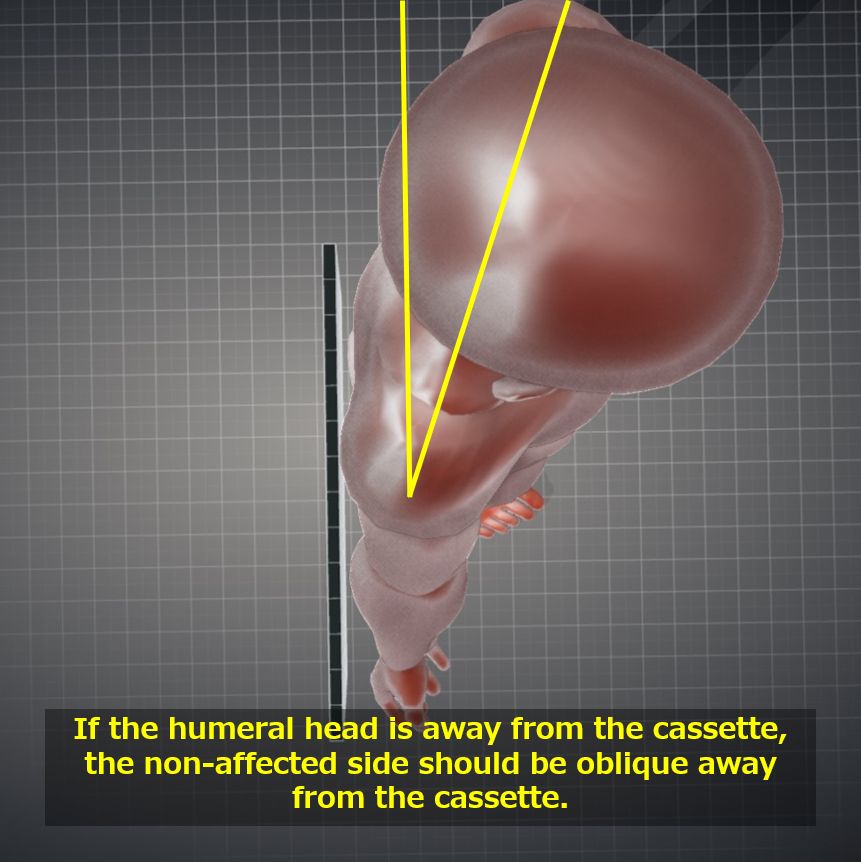 Standing (seated): With back to the cassette, place the dorsal humerus on the cassette. If the humeral head is apart from the cassette, the non-affected side should be off the cassette and the patient should be in a mildly oblique position.
Supine: The patient is placed in the supine position with the dorsal humerus attached to the cassette.
The humerus is slightly abducted and separated from the trunk.
The elbow joint is extended and the line connecting the medial and lateral humeral epicondyles is parallel to the cassette (external rotation).
Select and place a cassette of appropriate size so that each of the shoulder joints to the elbow joint is included with a margin of about 5 cm.
Align the long axis of the humerus with the central axis of the cassette. However, if the cassettes do not fit, place them diagonally.
CR, distance, field size
CR : Vertical incidence at the left and right center of the upper arm at a height midway between the shoulder and elbow joints.
Distance : 100cm
Field size : The upper edge should be 5 cm above the shoulder skin surface, the lower edge should be 5 cm below the elbow crease, and the left and right sides should be limited to the skin surface.
Exposure condition
58kV / 10mAs
Grid ( – )
Suspend respiration.
Image, check-point
Normal (Radiopaedia)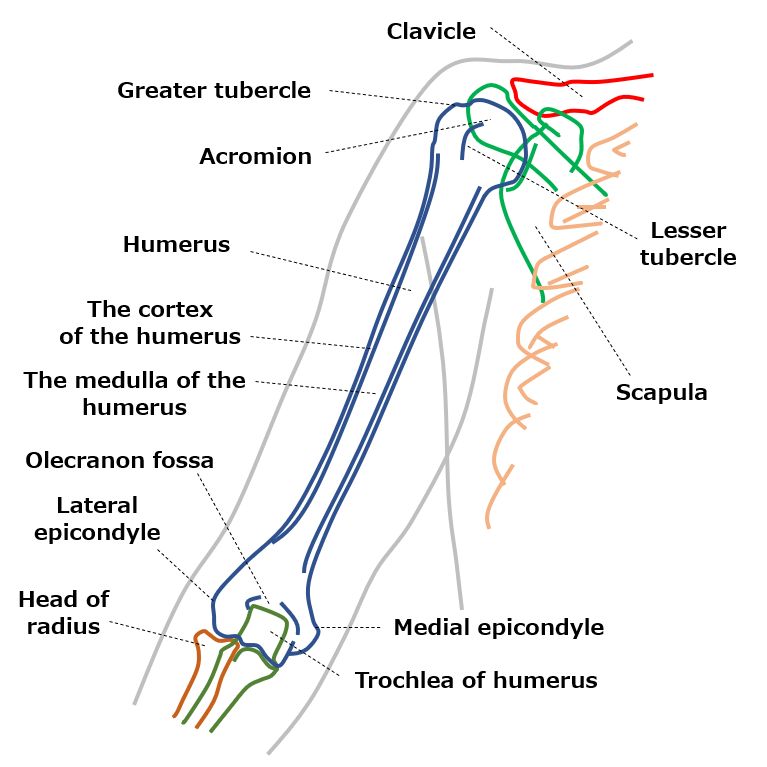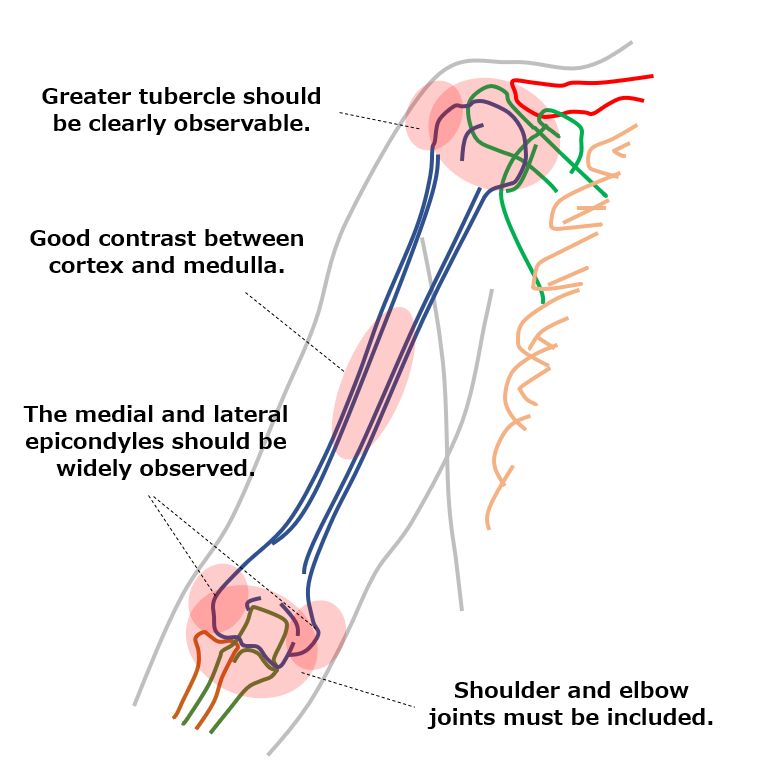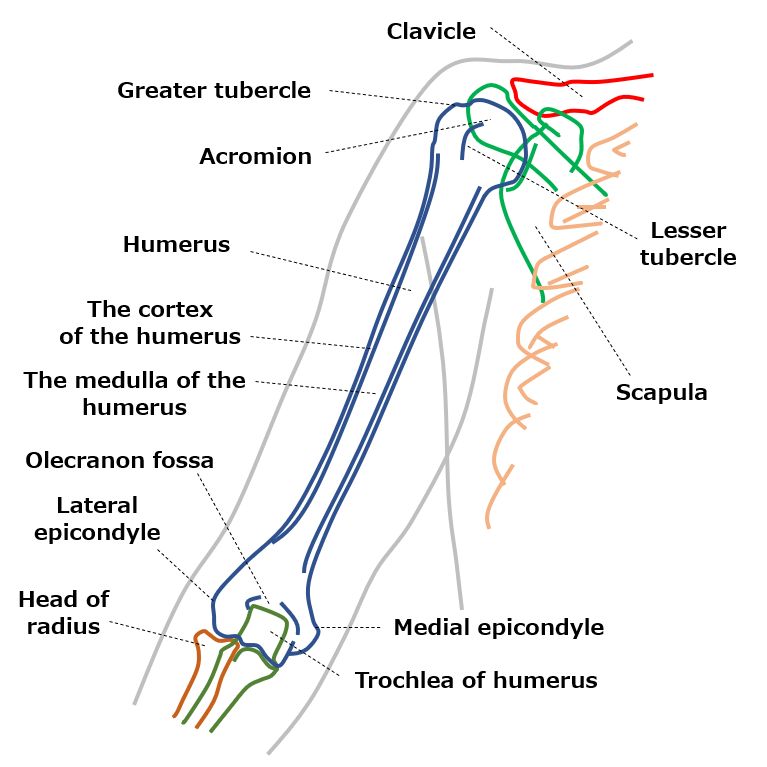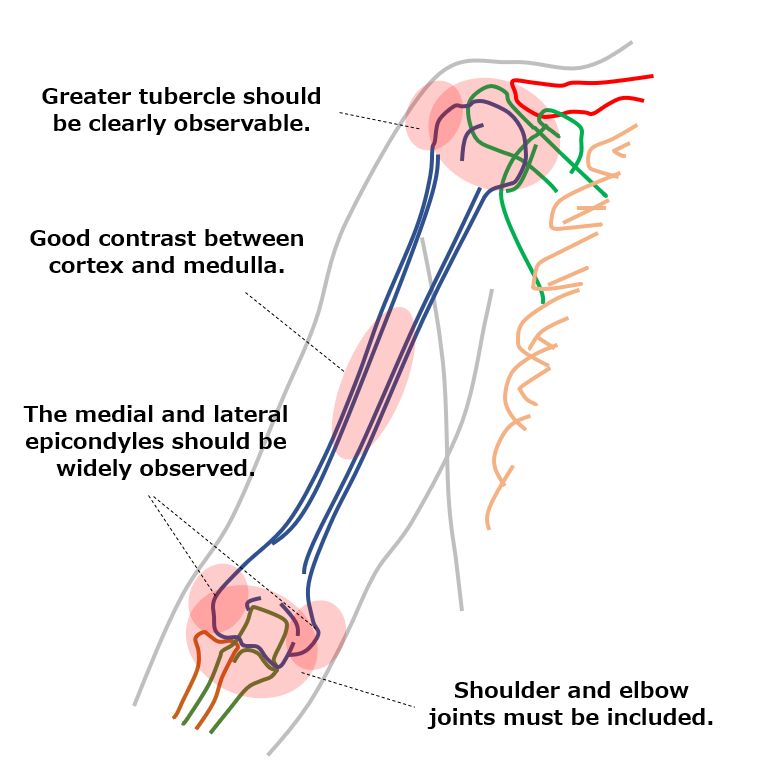 Good contrast between the cortex and medulla of the humeral diaphysis should be observed.
Soft tissues should also be observable.
Shoulder to elbow joints should be included.
The humeral greater tuberosity should be widely observed.
The medial and lateral humeral epicondyles should be widely visible.
Videos
Related materials