Purpose
Tangential observation of the carpal bones.
Presence of compression of the median nerve (carpal tunnel syndrome) due to calcification or dislocation.
Presence or absence of fractures of the hook of hamate, trapezium, or pisiform bone (common in athletes).
Preliminary Confirmation
Confirm that there are no fractures of the wrist or distal forearm.
Confirm the purpose of the examination.
Remove any obstacles.
Positioning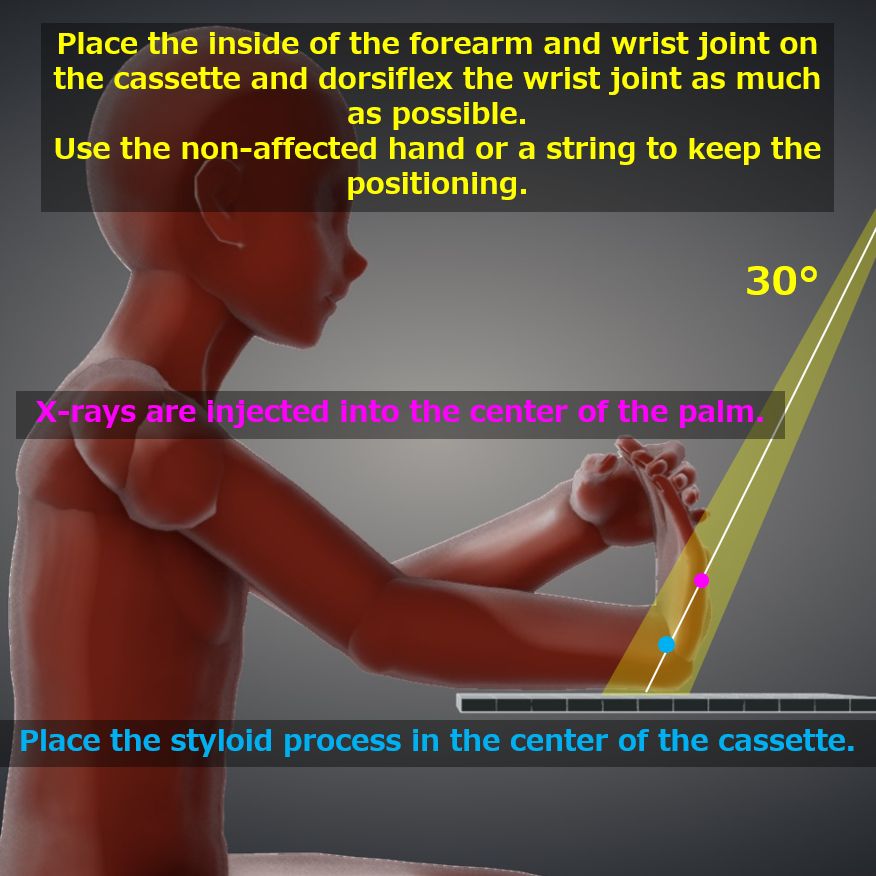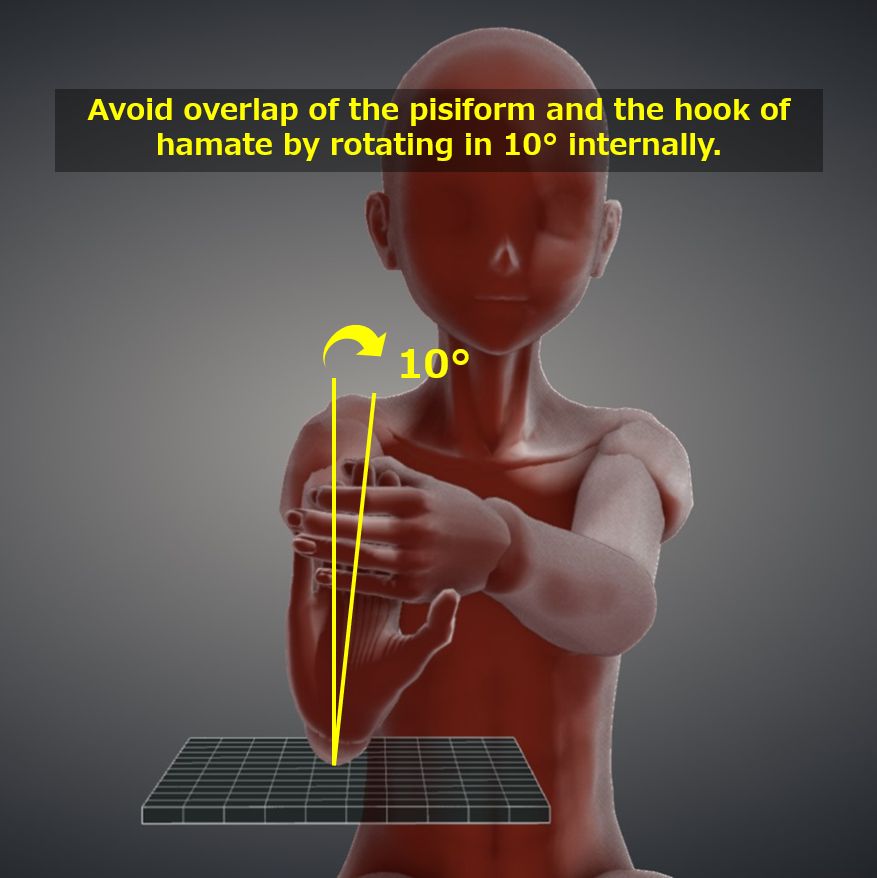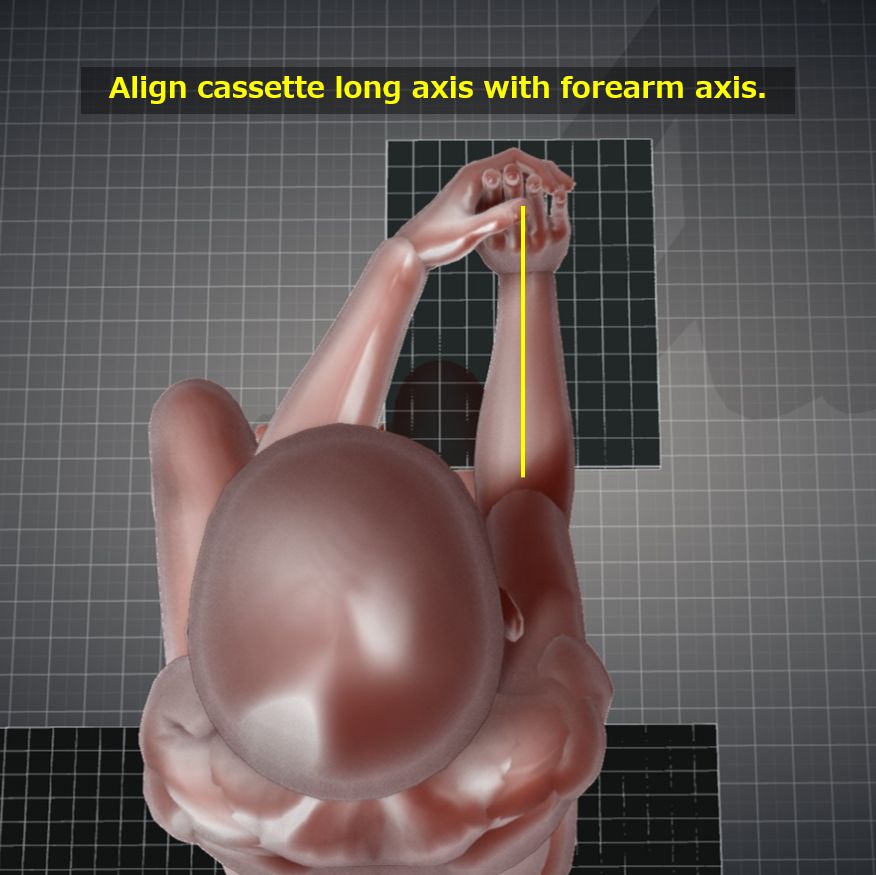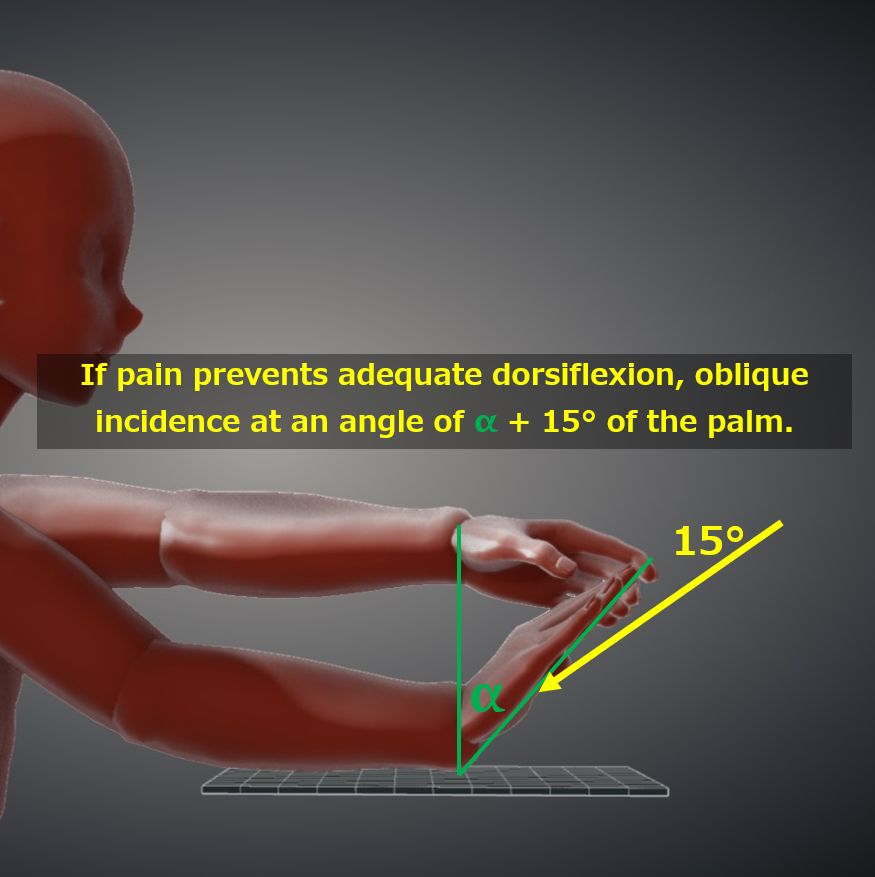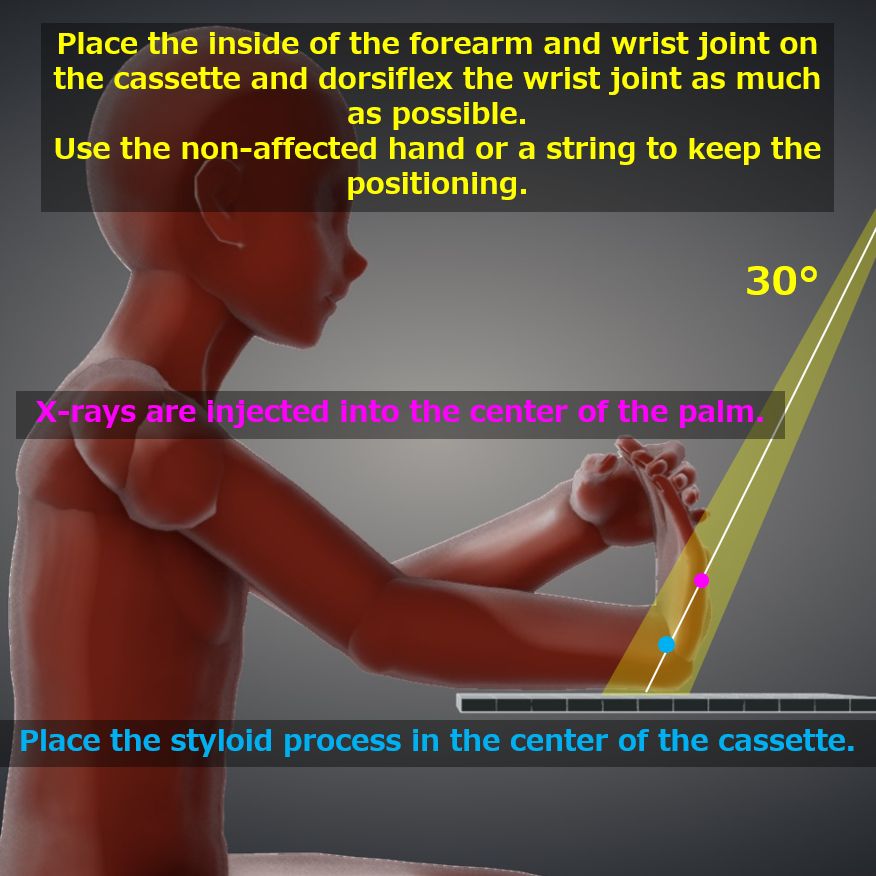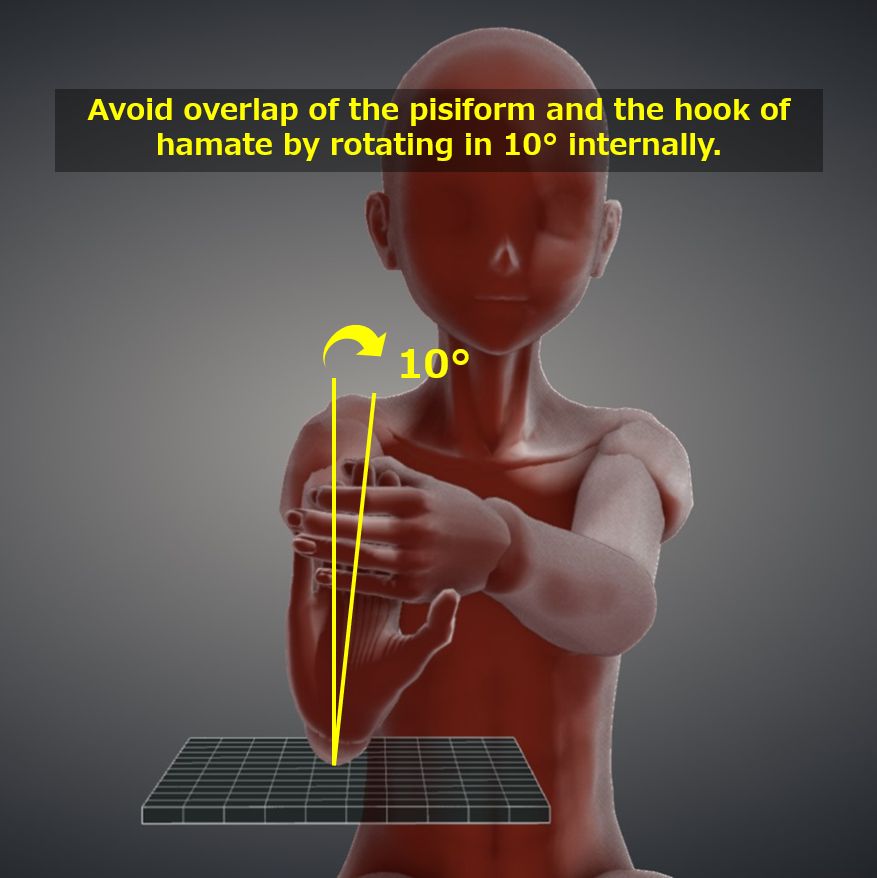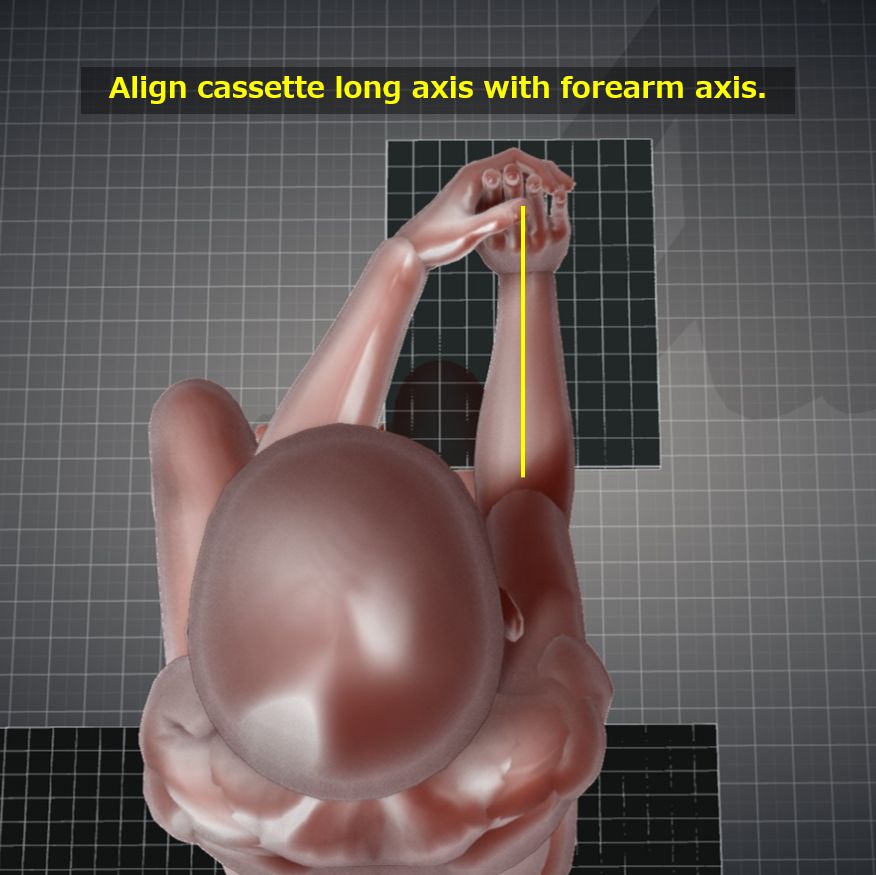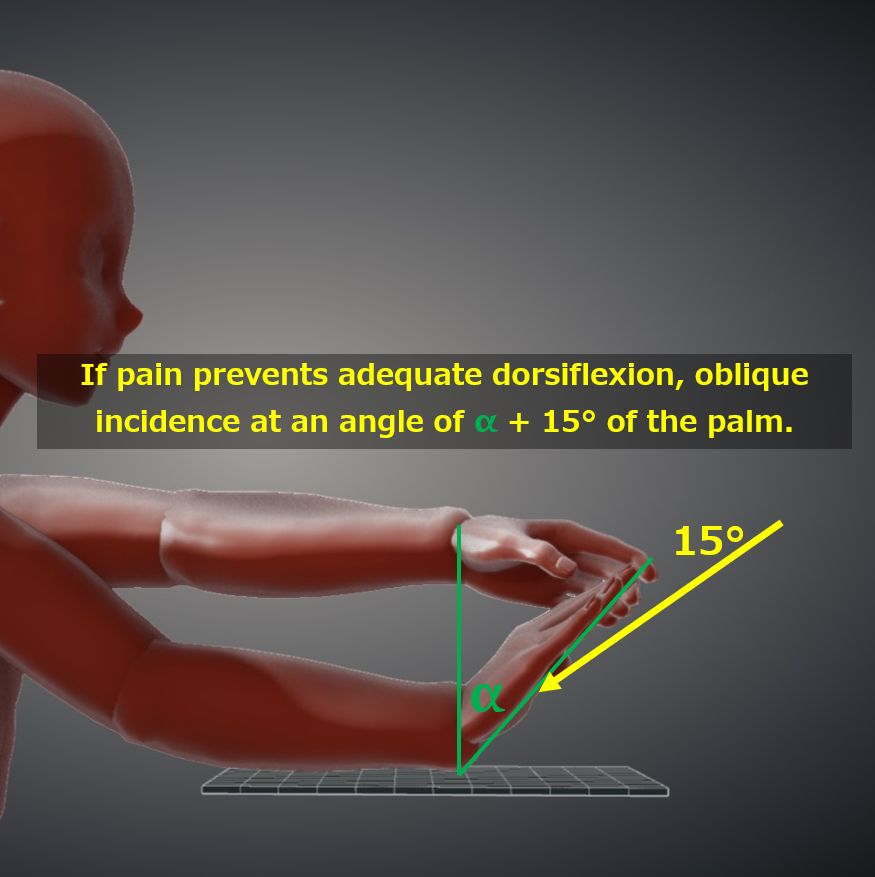 Sitting position.
Place the forearm and the inner side of the wrist joint on the cassette.
Align the axis of the forearm with the centerline of the long axis of the cassette.
Place the styloid process in the center of the cassette.
Dorsiflex the wrist joint as much as possible (>90°) and use the non-affected hand or a strap to hold the posture.
Rotate the wrist about 10° (internal direction) so that the hooks of the hamate and the pisiform bone do not overlap.
CR, distance, field size
CR : Oblique incidence at 30° to the center of the palm, proximally. However, if the patient is unable to dorsiflex, add 15° to the angle of the palm for oblique incidence.
Distance : 100cm
Field size : The upper and lower edges should be squeezed just enough to include the proximal fingers.
Exposure condition
50kV / 5mAs
gird ( – )
Image, check-point
Normal
Fractures of the hook of hamate
Fractures of the hook of hamate 2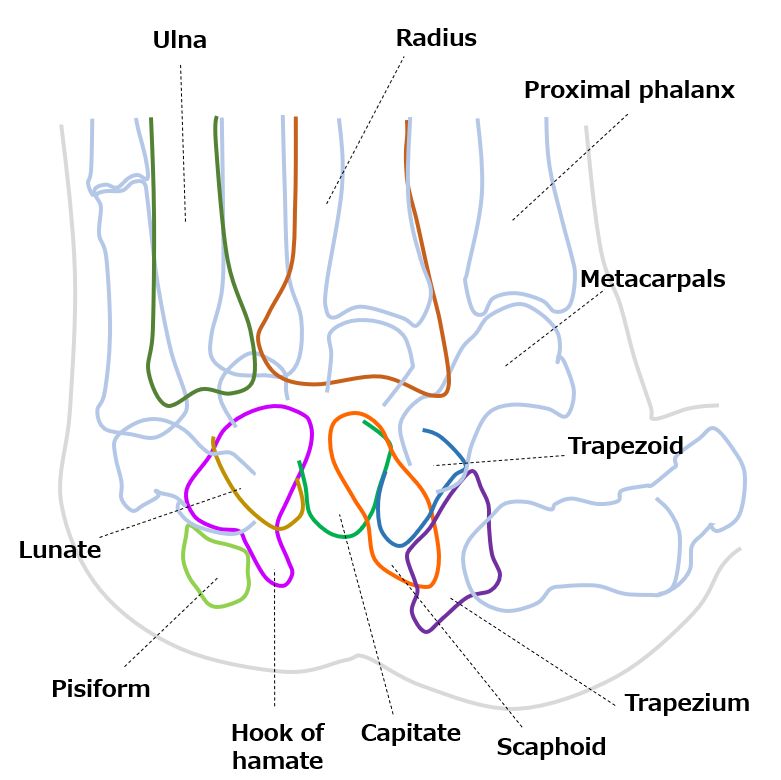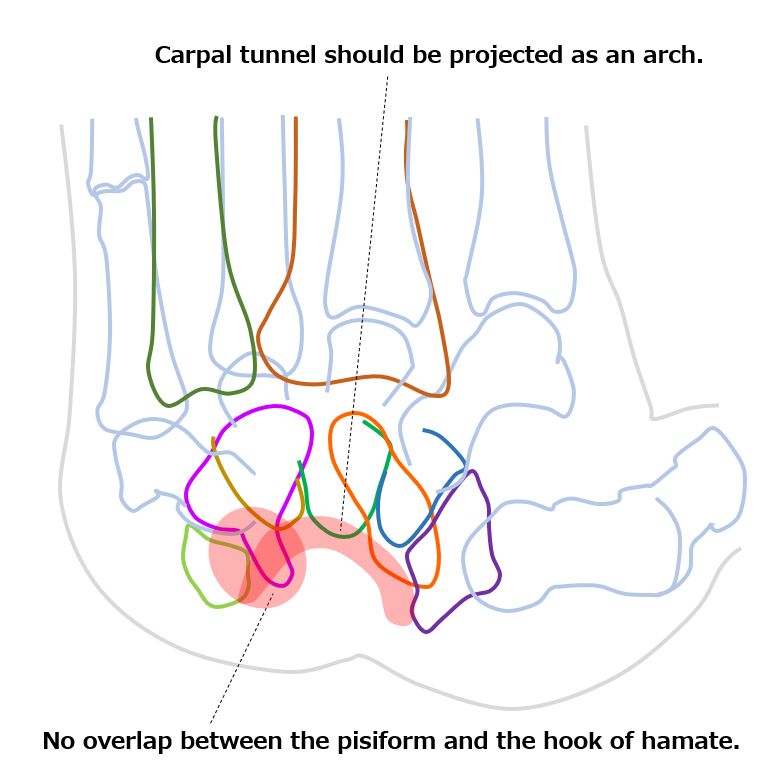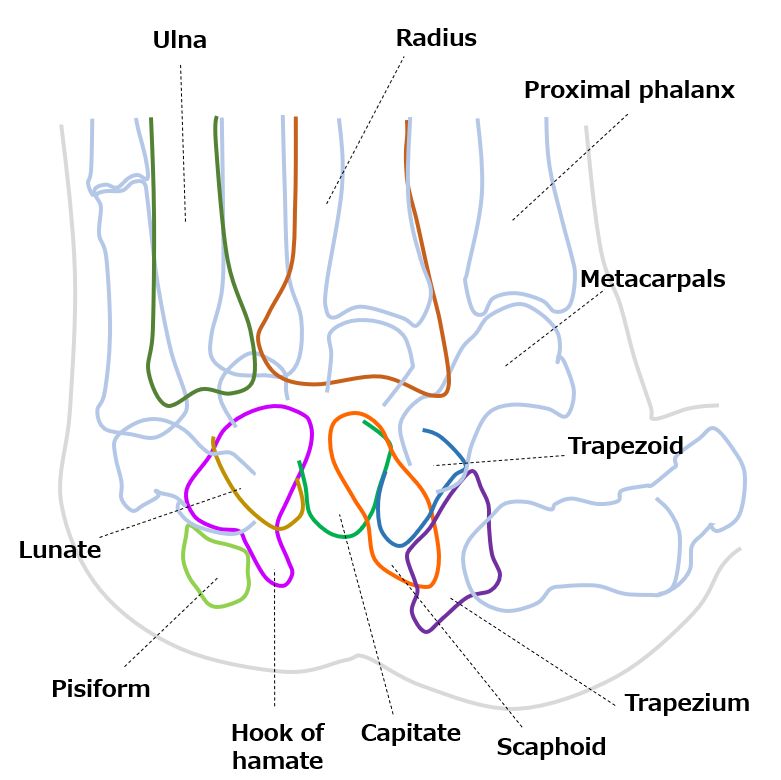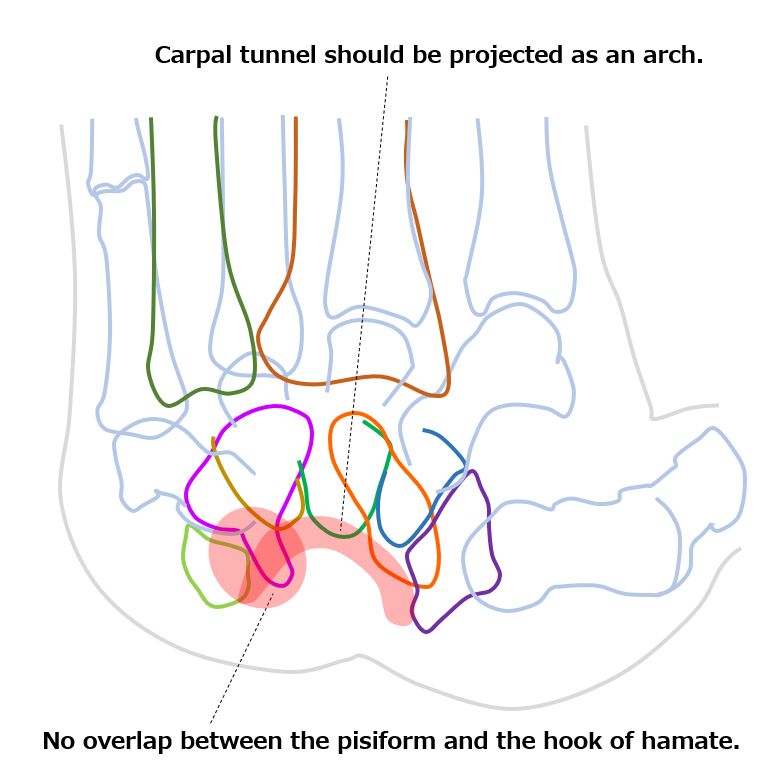 The carpal tunnel should be projected as an arch.
The palmar aspect of trapezium, scaphoid, capitate, hook of hamate, and pisiform should be observable.
The pisiform and the hook of hamate should not overlap.
Movie
Related materials