Purpose
Observation of vertebral bodies, intervertebral spaces, articular columns, spinous processes, interproximal joints and soft tissues.
The vertebral bodies should be observed from C1 to Th1.
In trauma patients, lateral radiographs should be taken first to confirm the condition.
Preliminary Confirmation
Remove any obstacles.
Positioning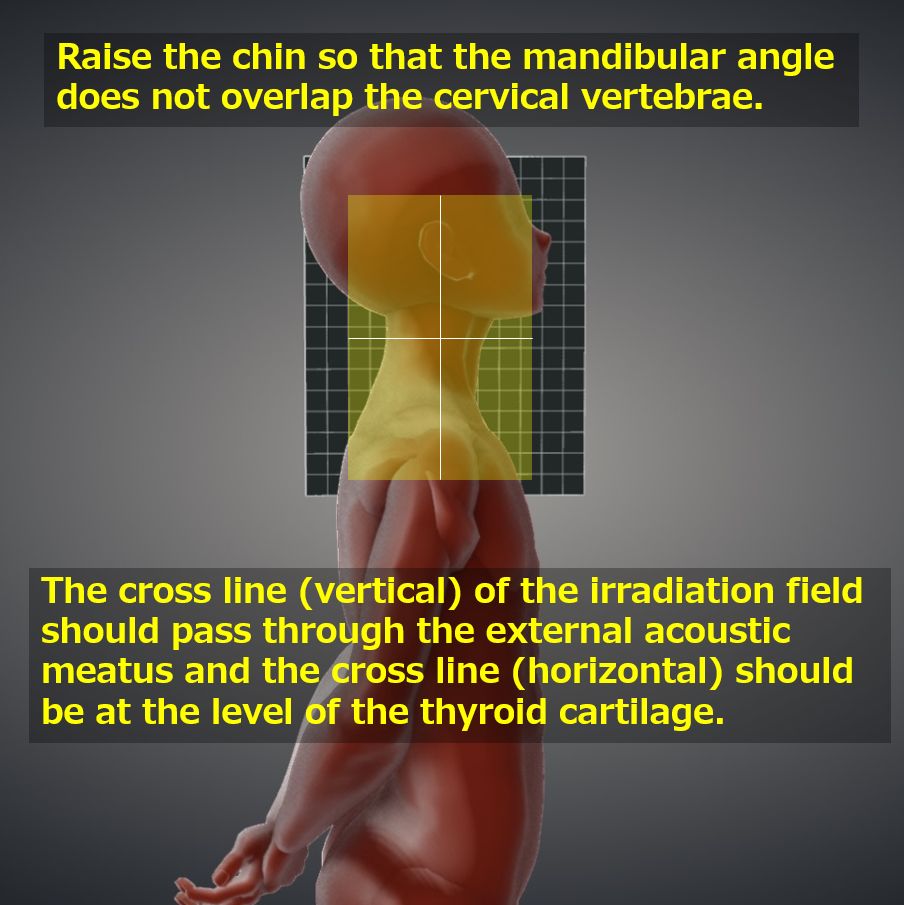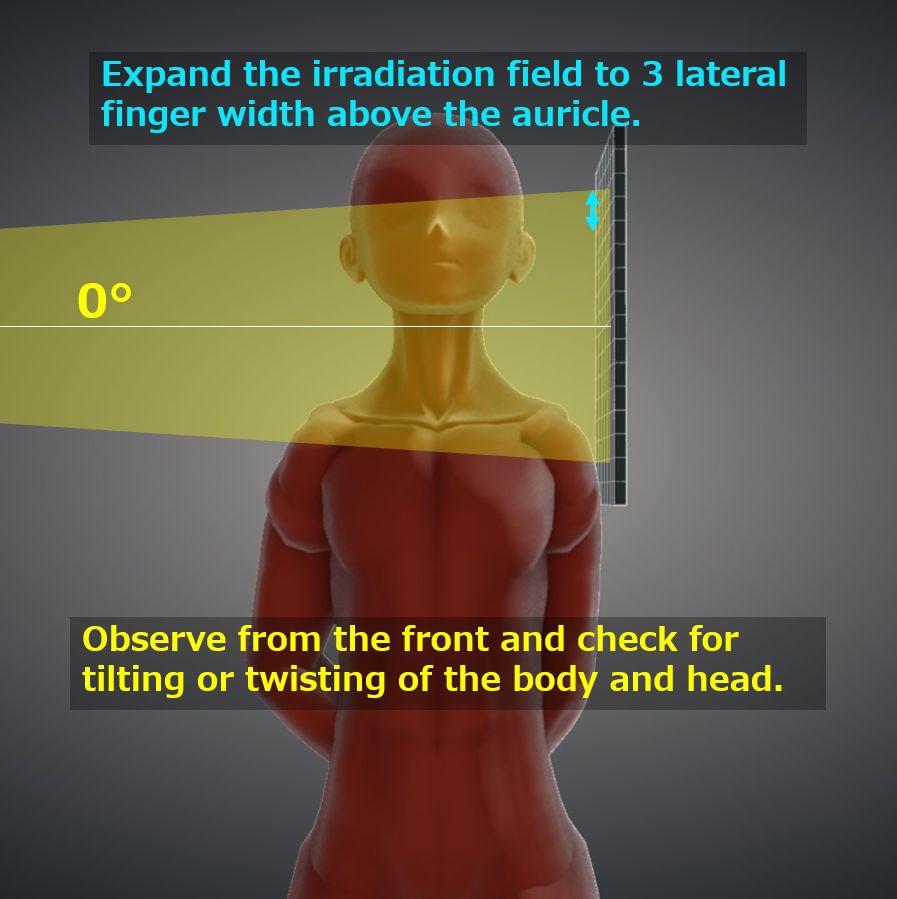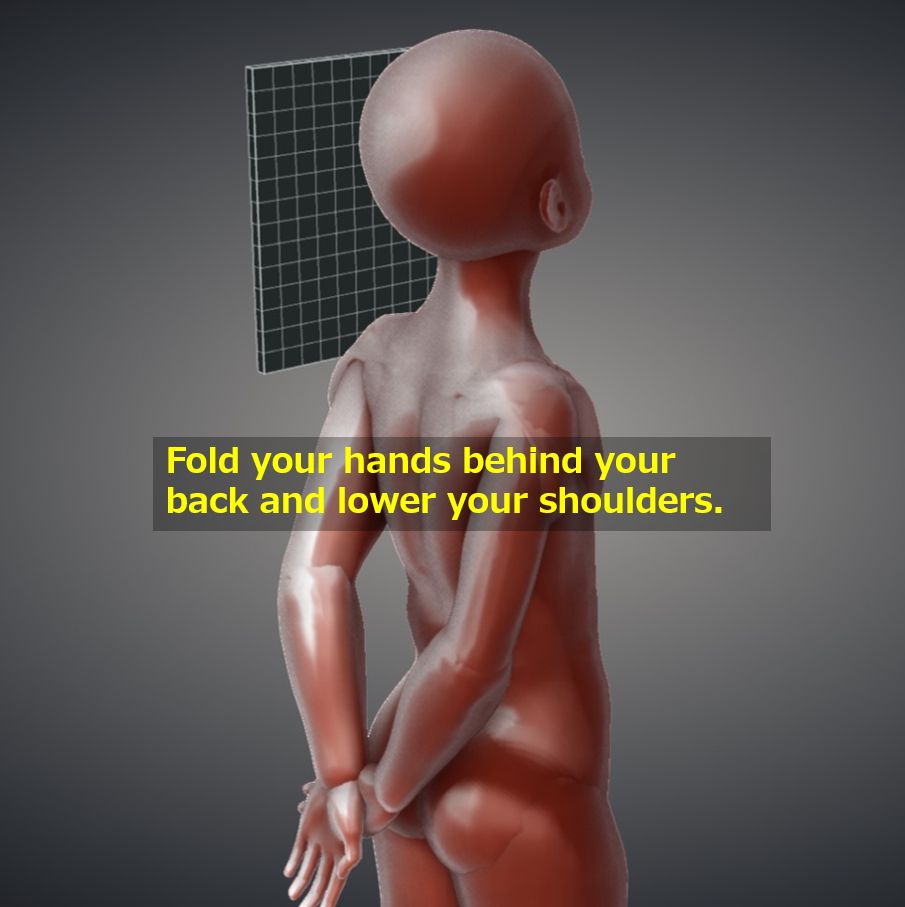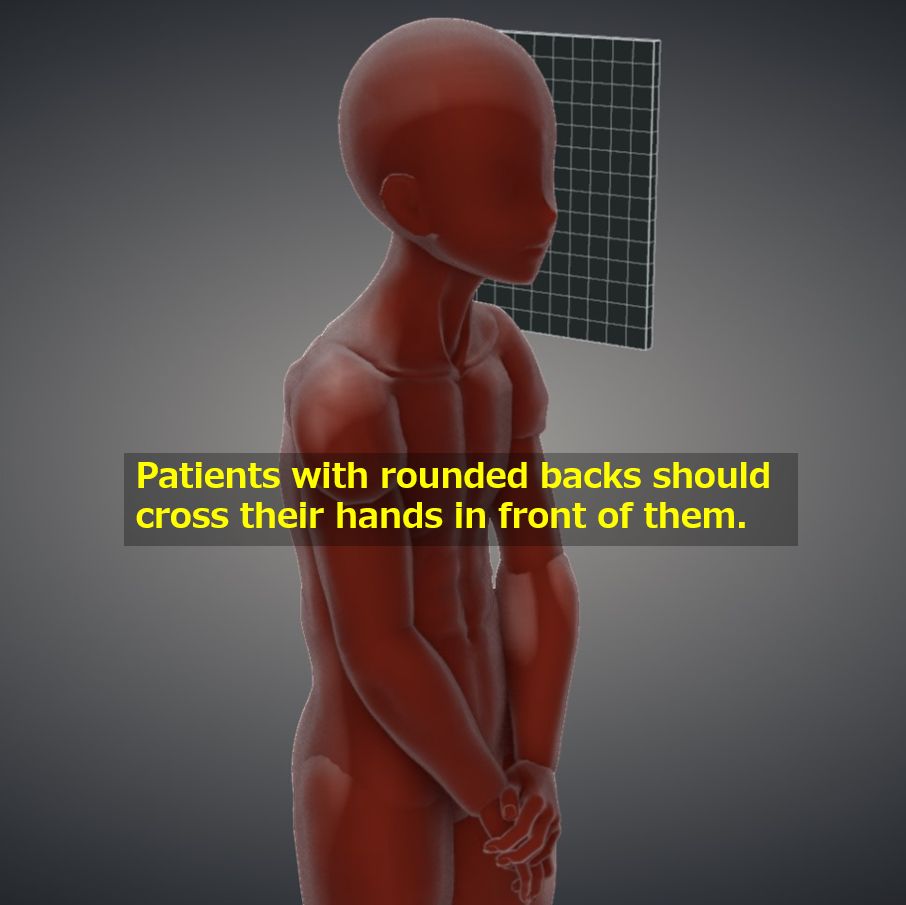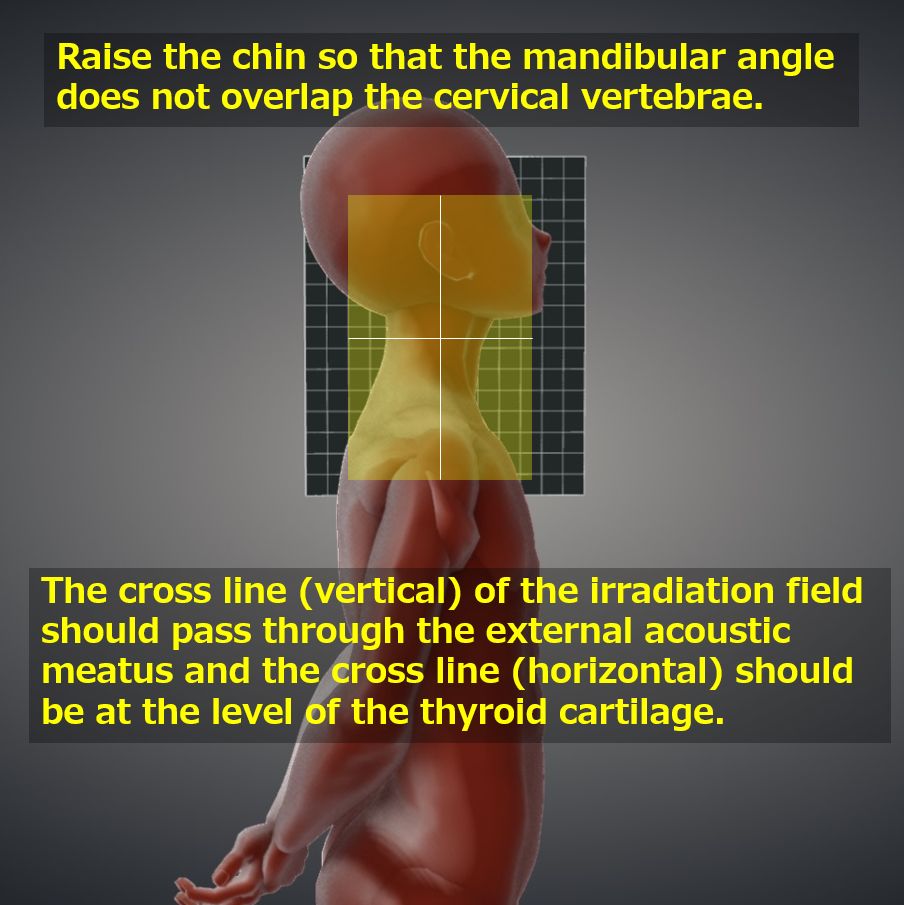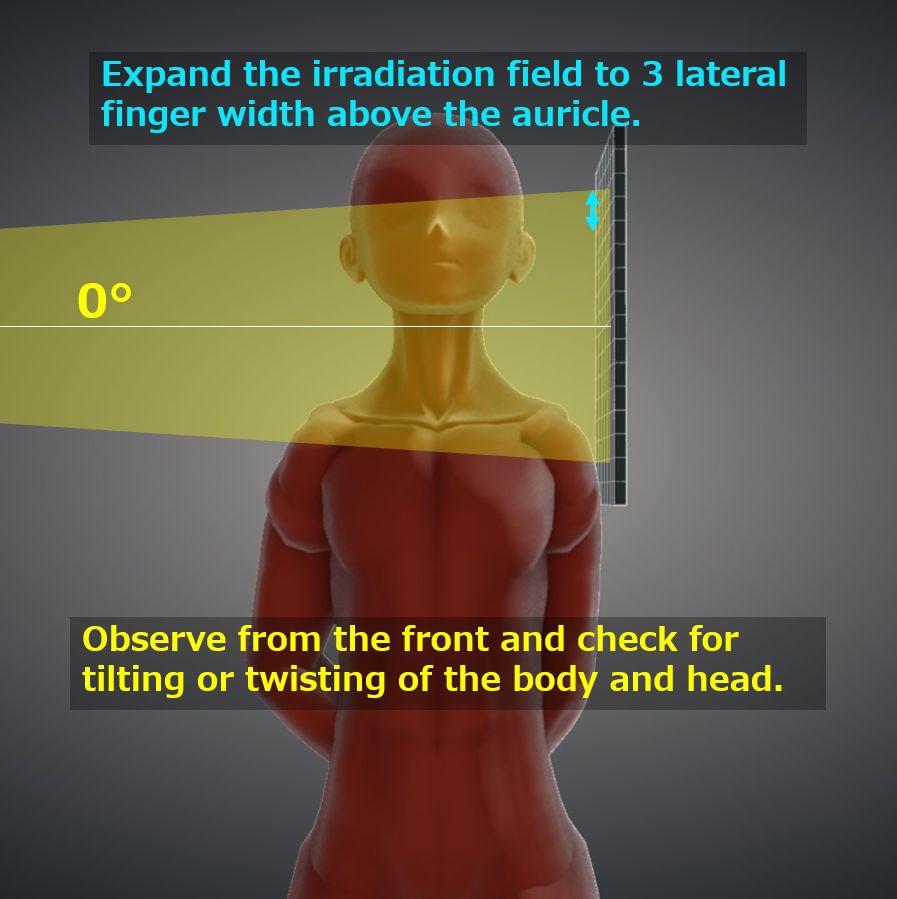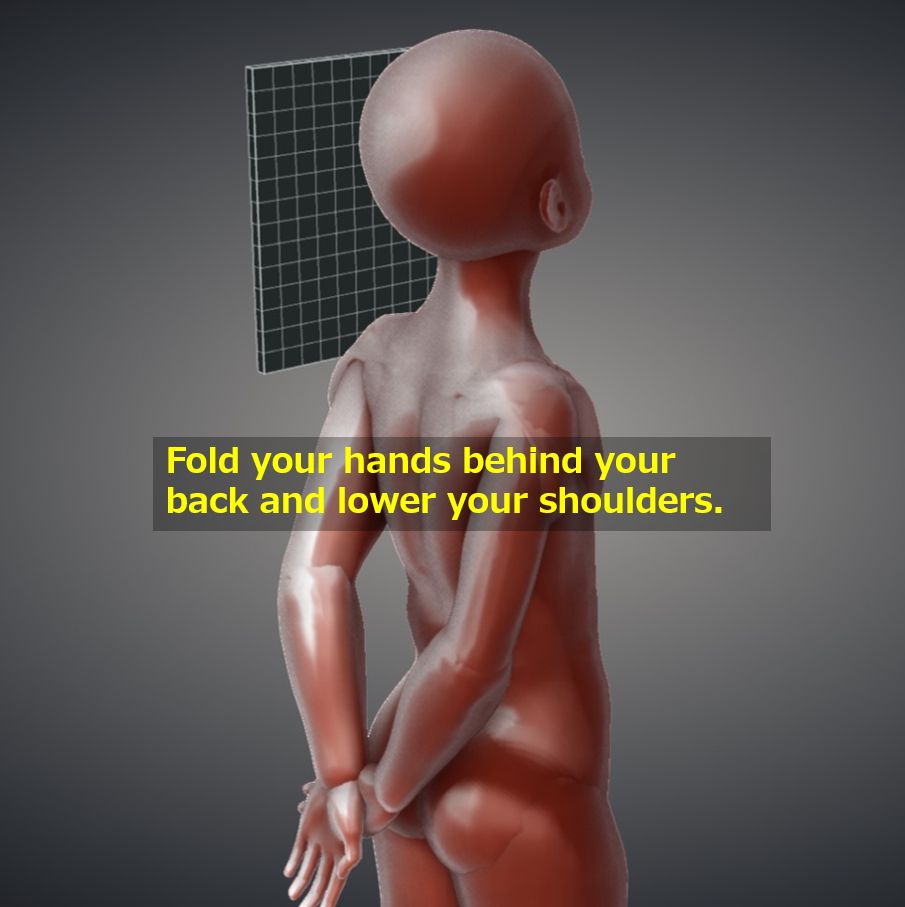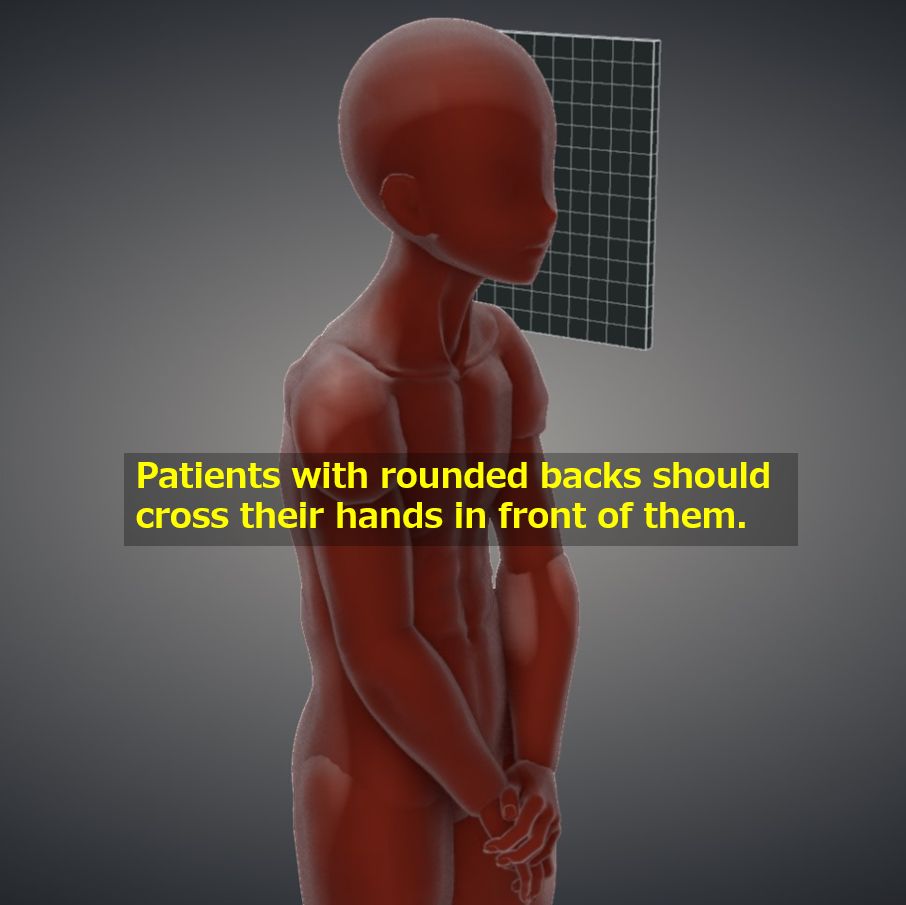 Standing position. The side of the body is brought into contact with the cassette to stabilize the position.
Keep the coronal plane perpendicular to the cassette so that there is no twisting of the body.
Check from the front that the neck is not bent.
Adjust the height of the cassette so that the fourth cervical vertebra (laryngeal ridge) is centered.
The cross line (vertical) of the irradiation field should pass through the external auditory meatus.
Lift the chin or move the face forward to eliminate overlap between the cervical vertebrae and the angle of the mandible.
Lower both shoulders with hands behind the back (or in front for patients with rounded backs).
CR, distance, field size
CR : Vertical incidence toward the 4th cervical vertebra (laryngeal ridge).
Distance : 100-150 cm.
Irradiation field : The upper and lower fields should be centered on the laryngeal ridge and extended until the external auditory meatus is included. The left and right sides should be extended to the skin surface.
Since the patient often moves, observe the patient carefully and press the exposure switch when the patient is not moving.
Exposure condition
Stops at maximum exhalation.
74kV / 16mAs
grid ( + )
Image, check-point
Normal (Radiopaedia)
Clay-shoveler fracture (Radiopaedia)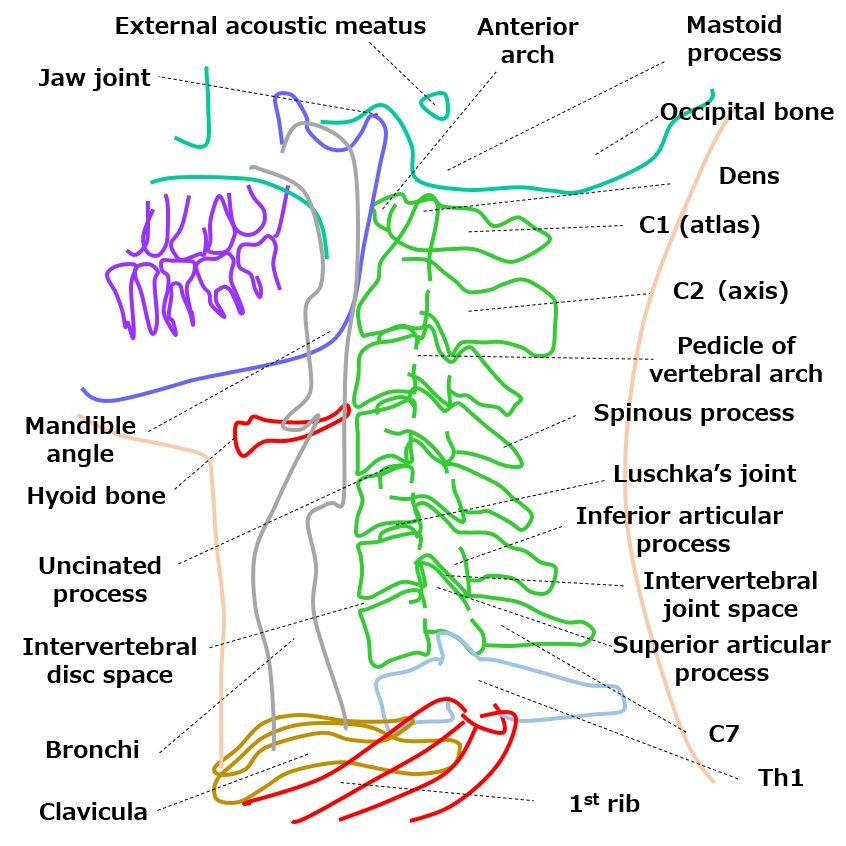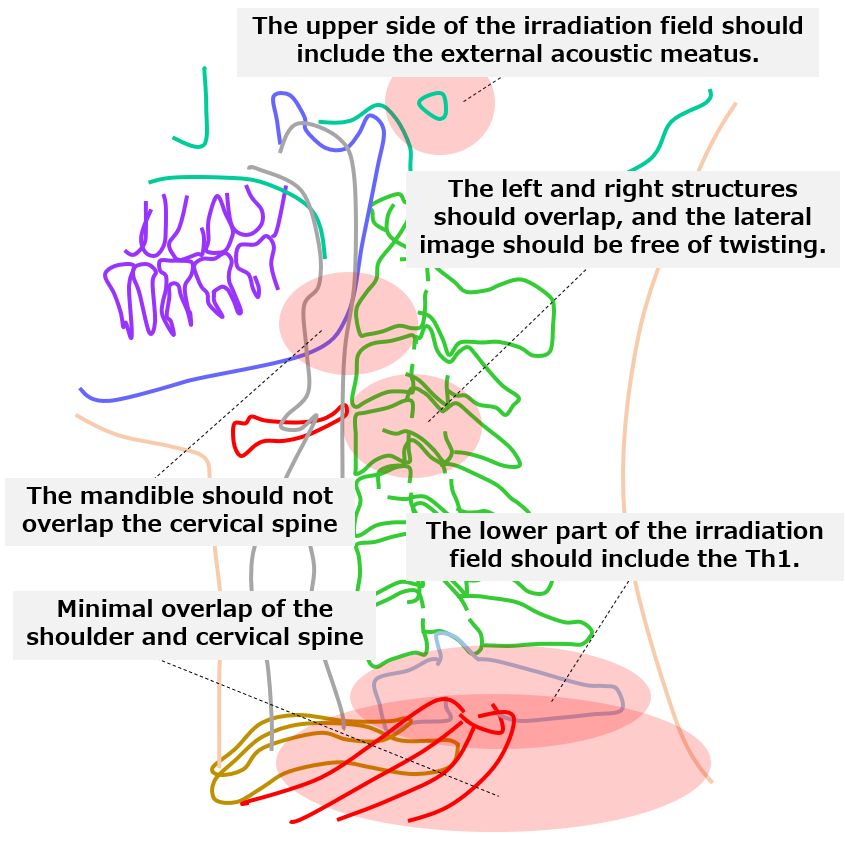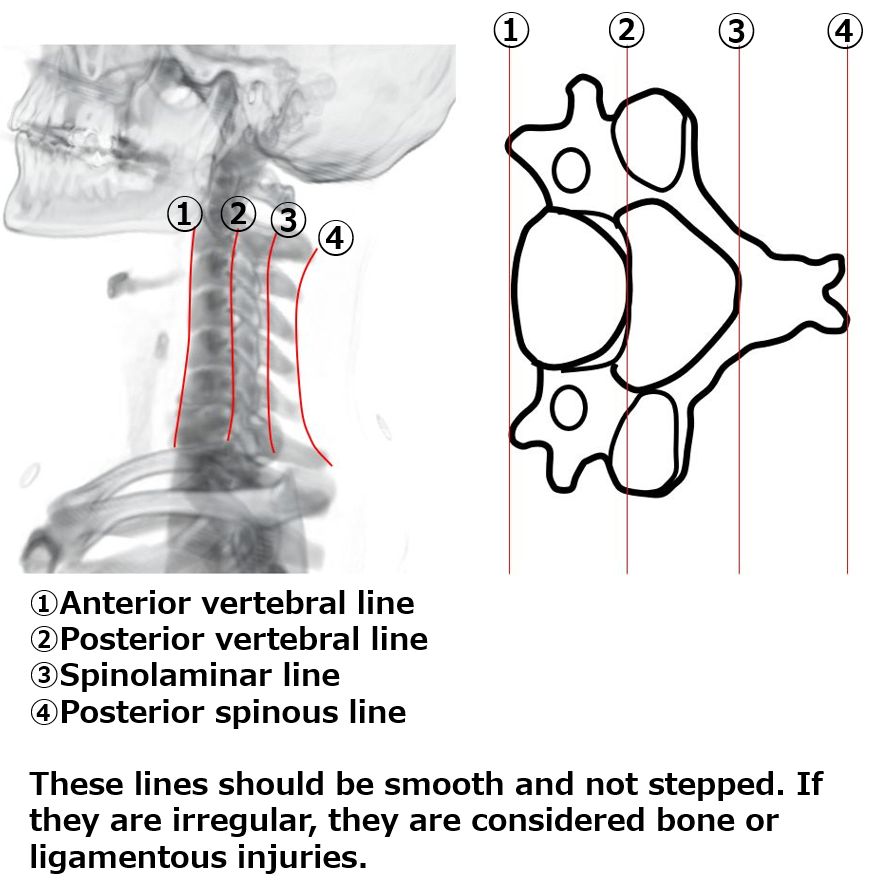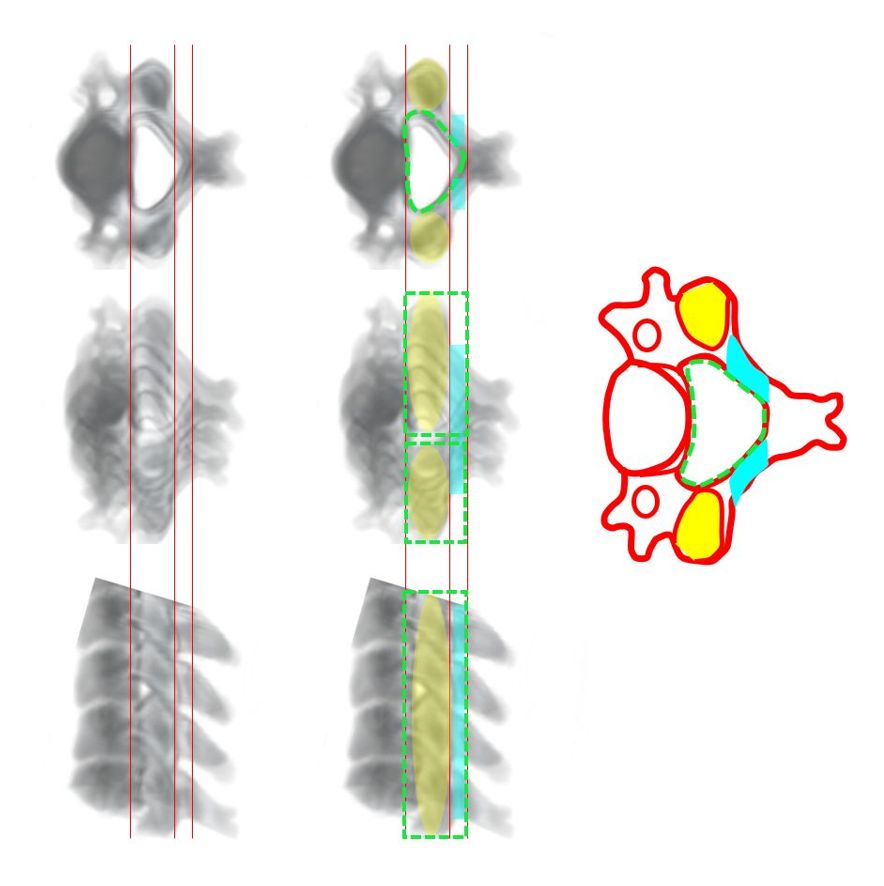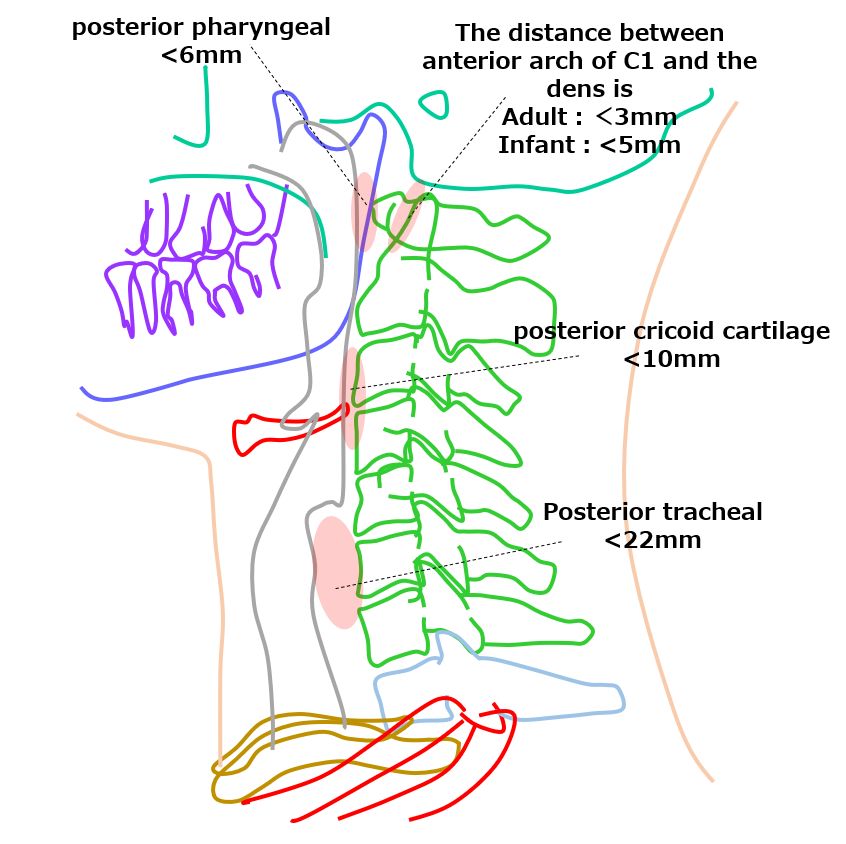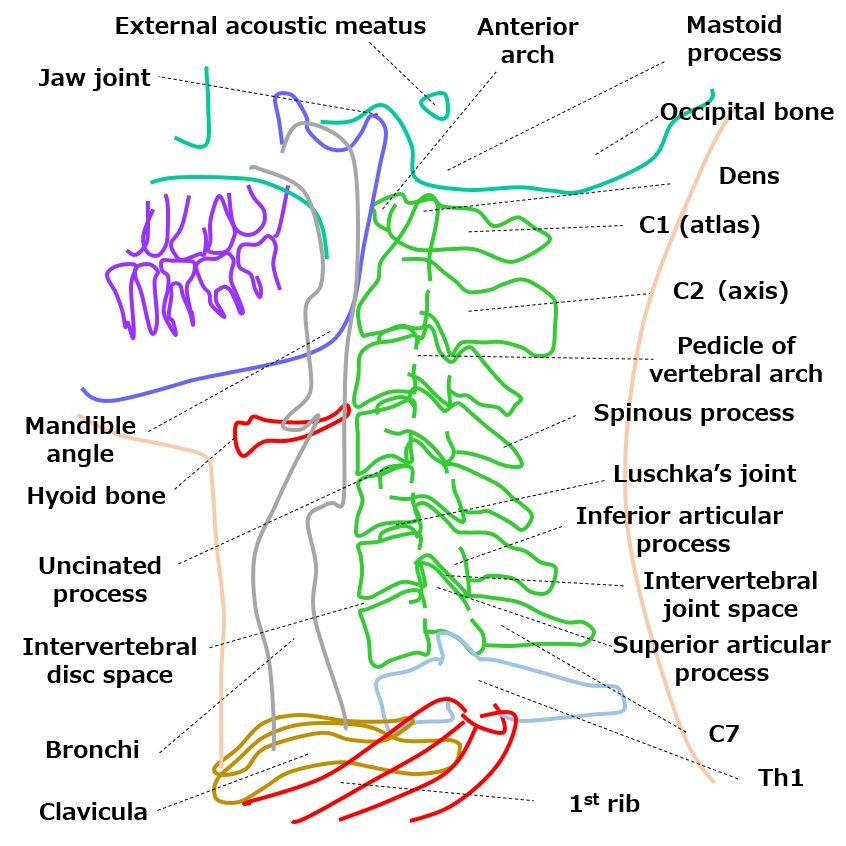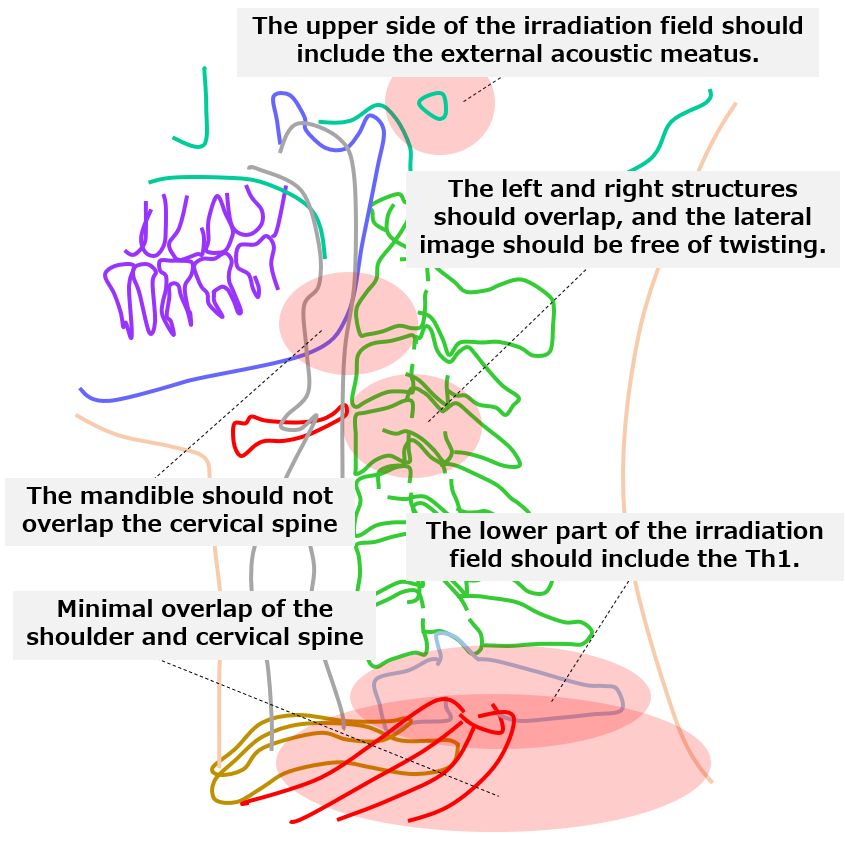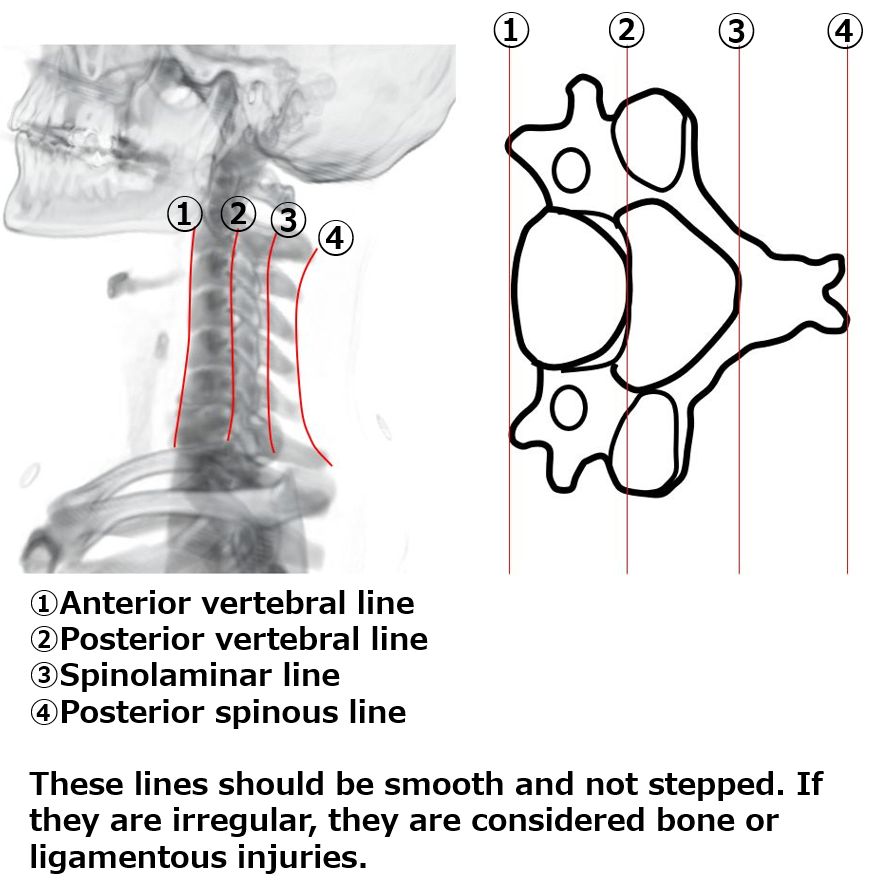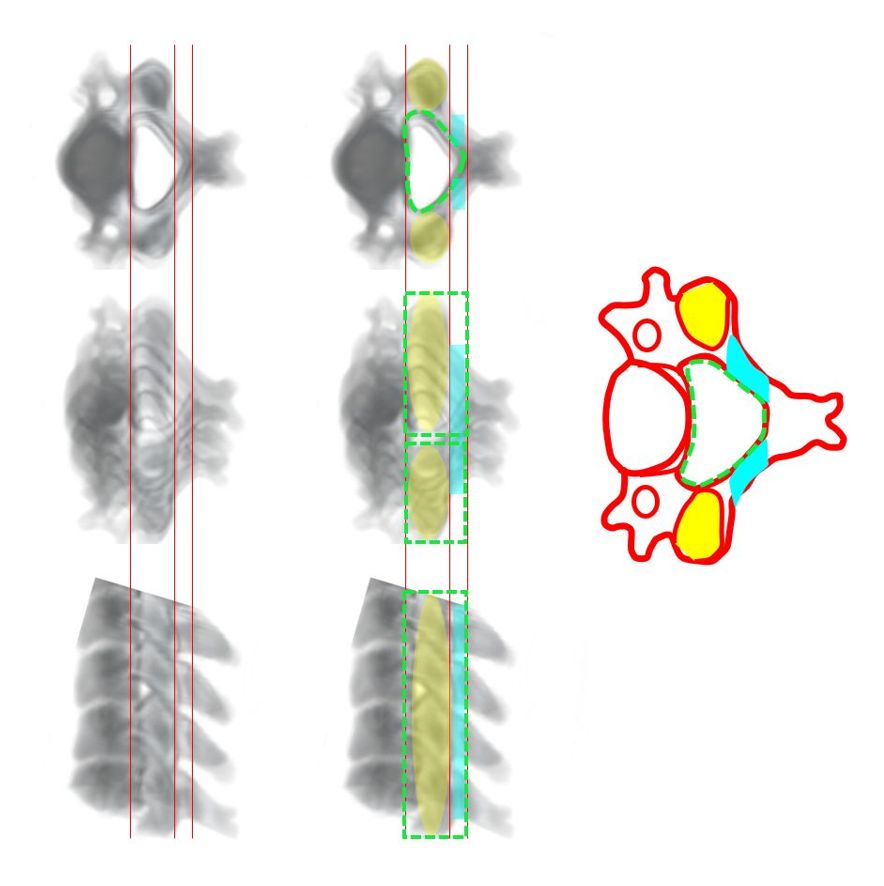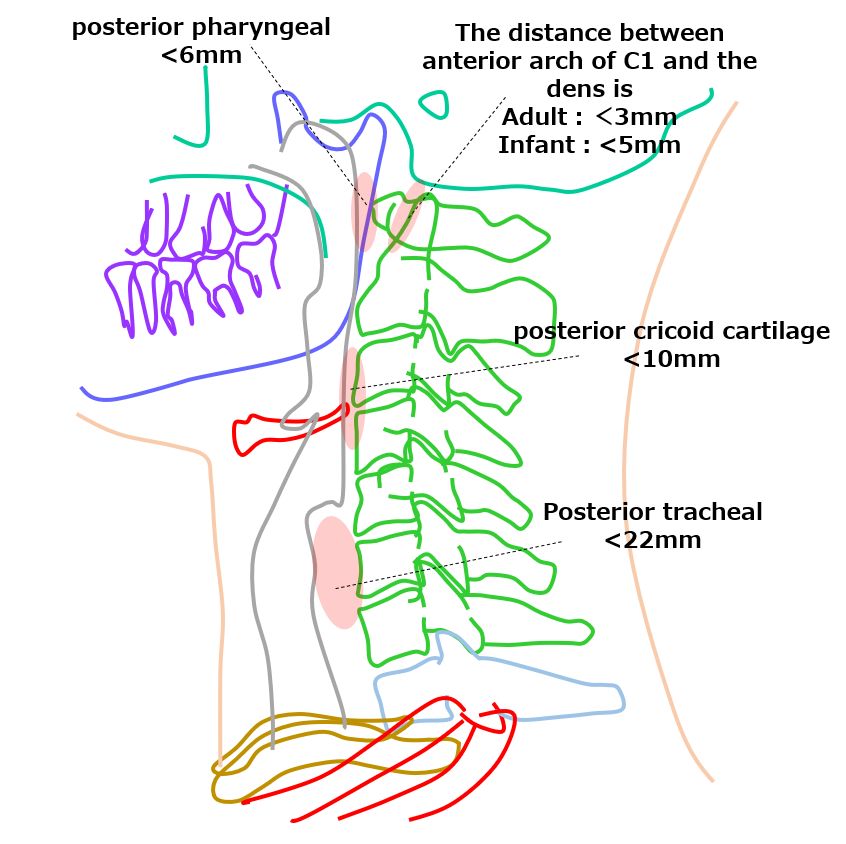 From the external acoustic meatus to the 1st thoracic vertebra (2nd thoracic vertebra if possible) can be observed.
The 4th cervical vertebra should be the center of height.
The mandibular angle should not overlap the cervical vertebrae.
The neck should not be bent to the left or right, and laterality should be preserved. (Judged by the superior and inferior articular processes of the vertebral body and the vertebral body and mandibular angle)
The intervertebral space is widely observed.
The right and left intervertebral joints must overlap.
The spinous processes can be observed laterally.
Alignment of the
four lines
should be maintained.
Soft tissues should be observable.
Movie
Related materials

Anatomy