スポンサーリンク
Purpose
Observation of zygapophyseal joints.
Observation of vertebral bones and disc spaces.
Prior confirmation
Confirm whether to radiograph in the standing or supine position (and AP or PA).
Remove any obstacles.
Positioning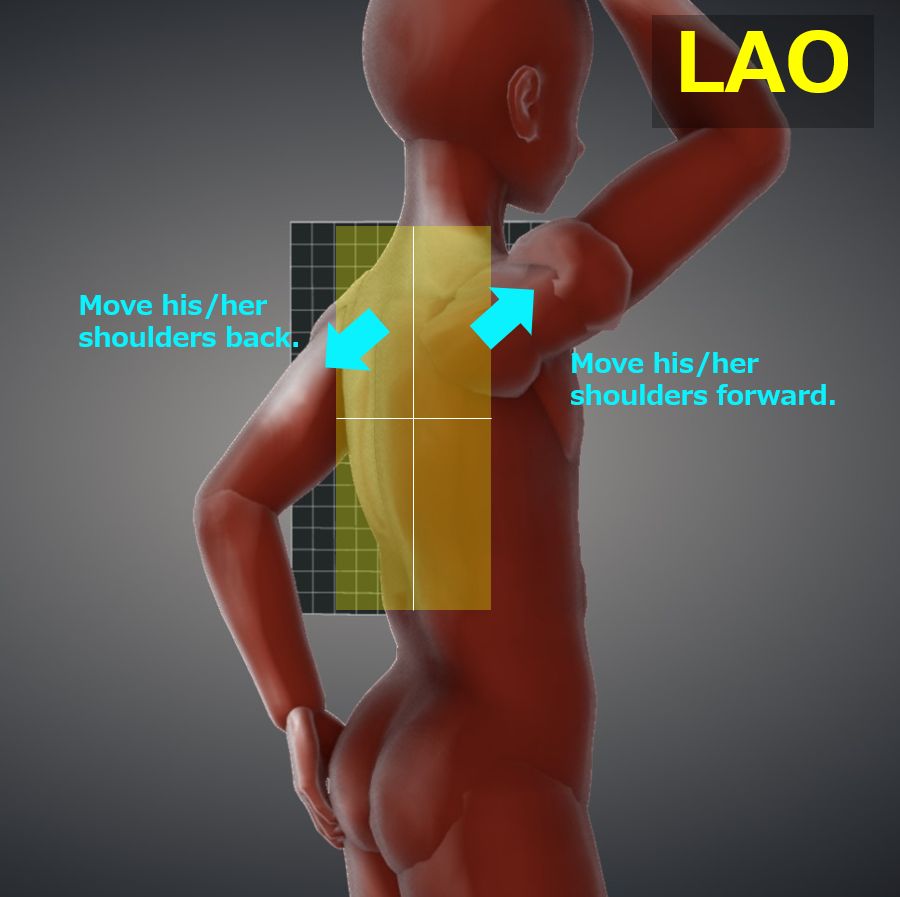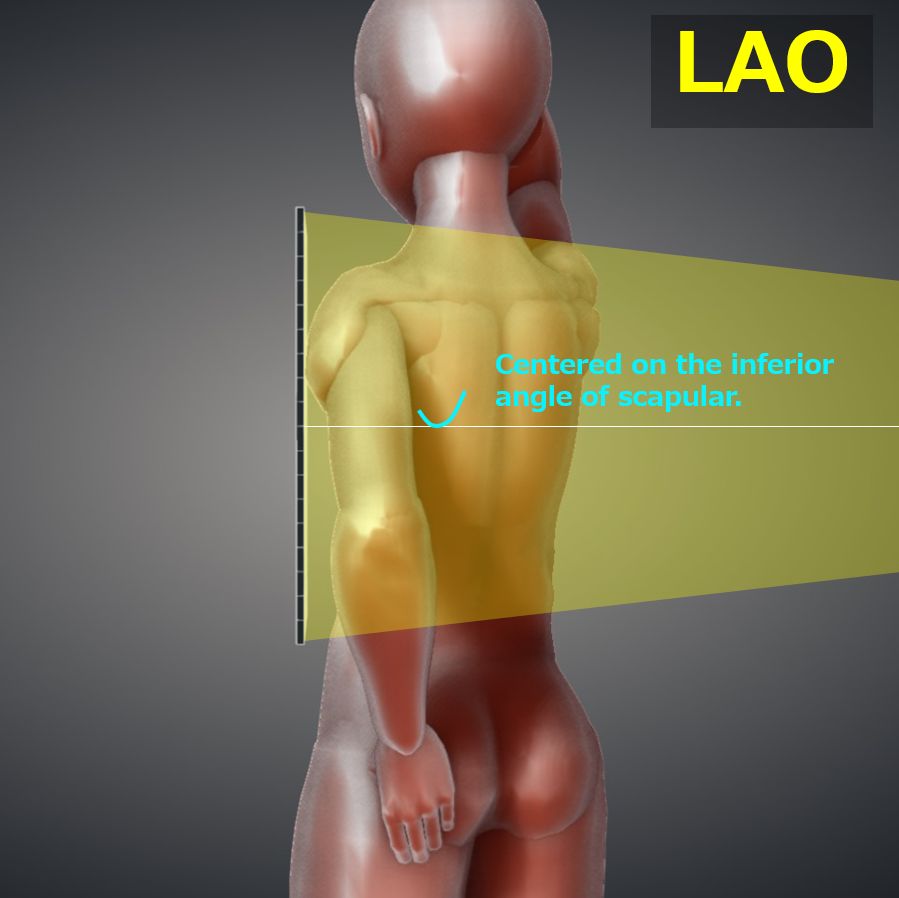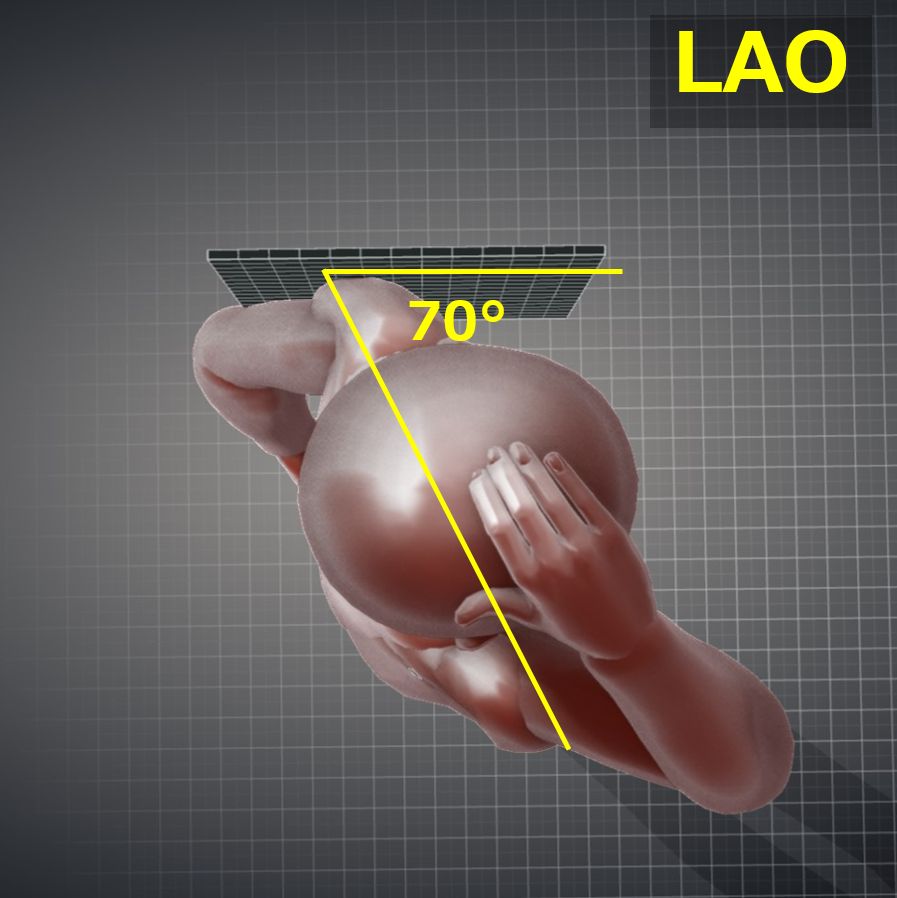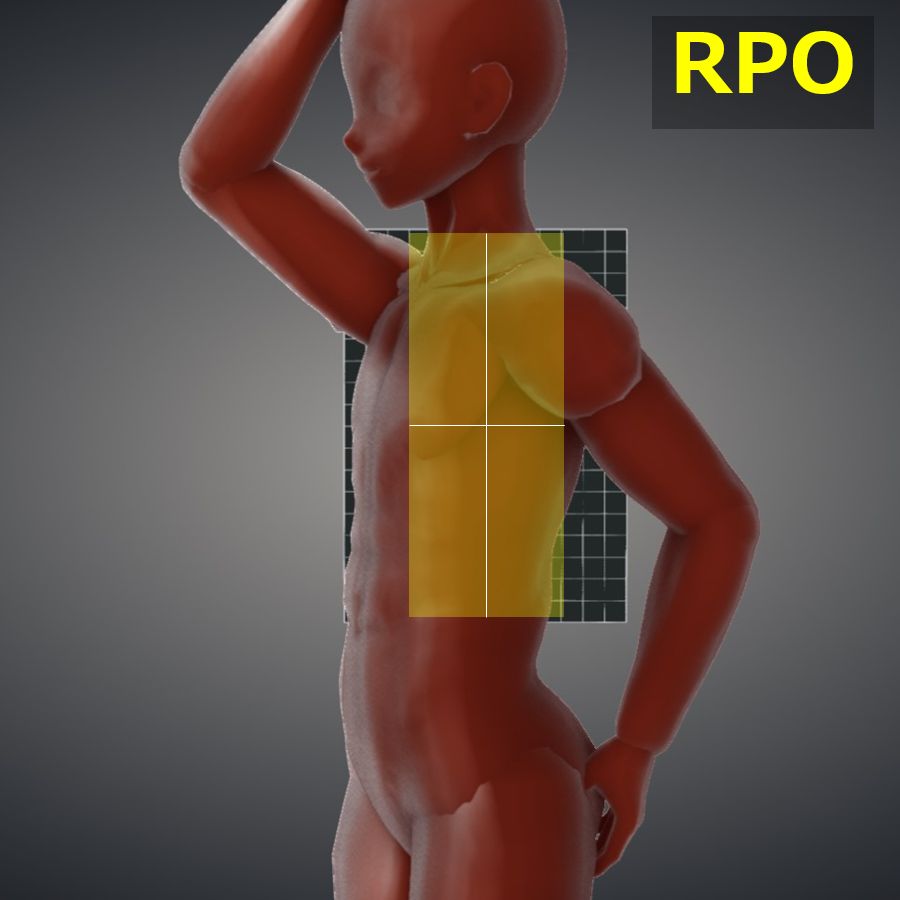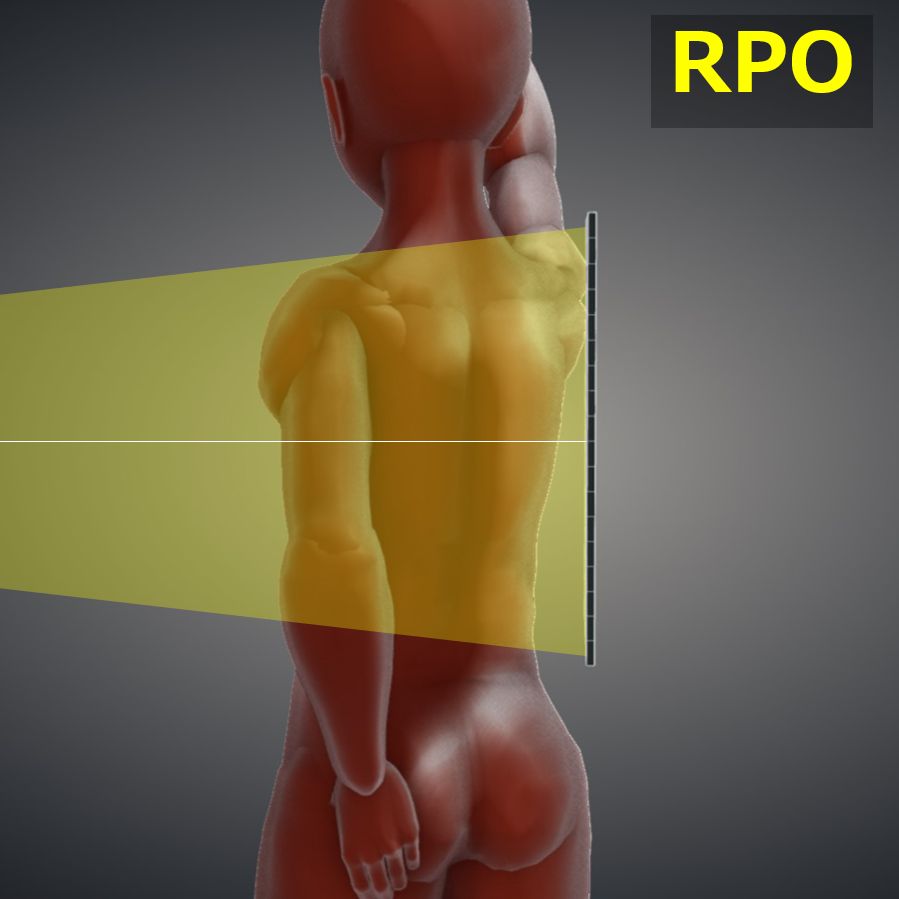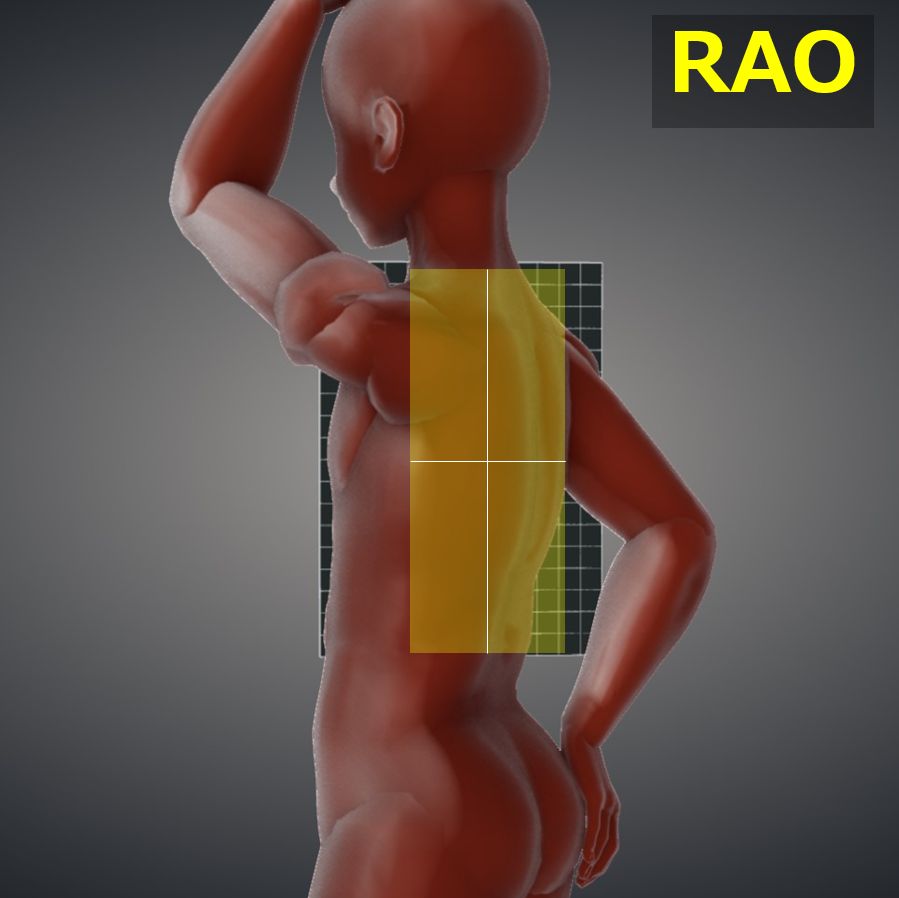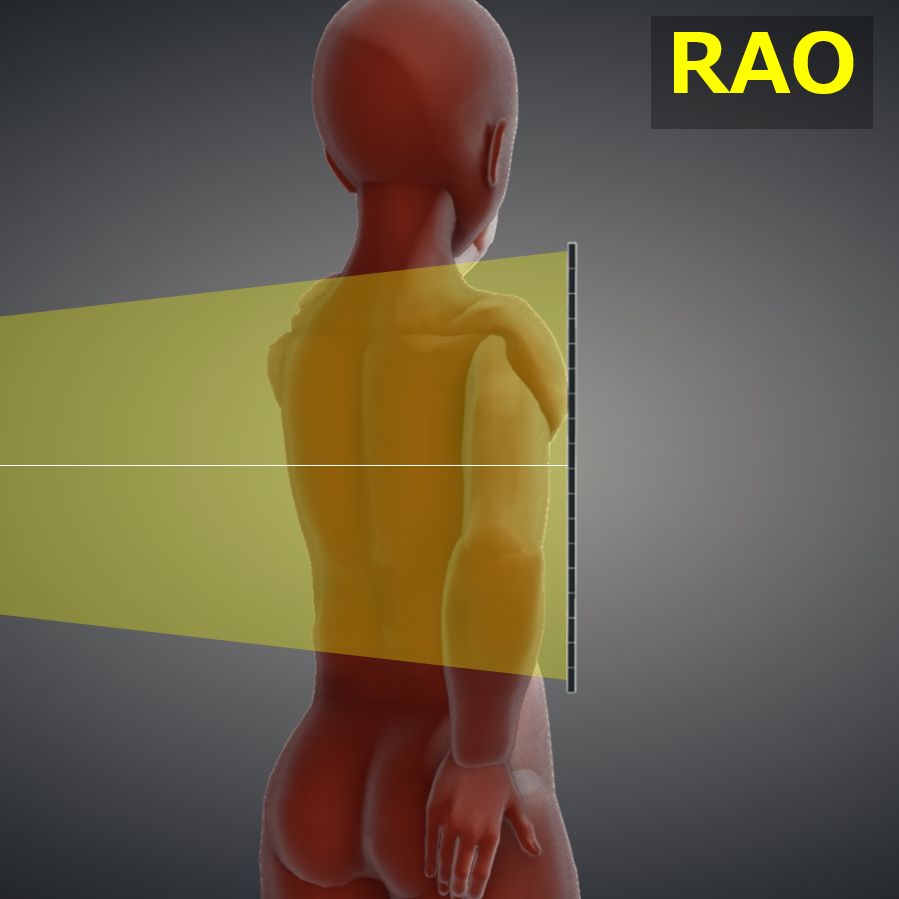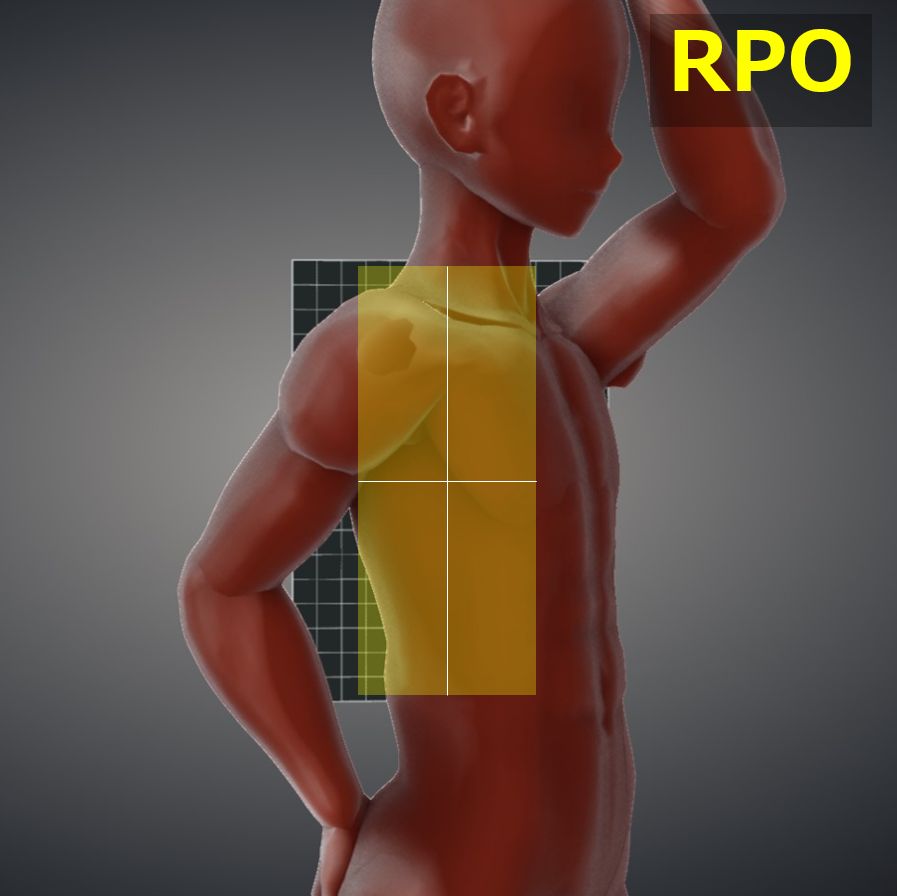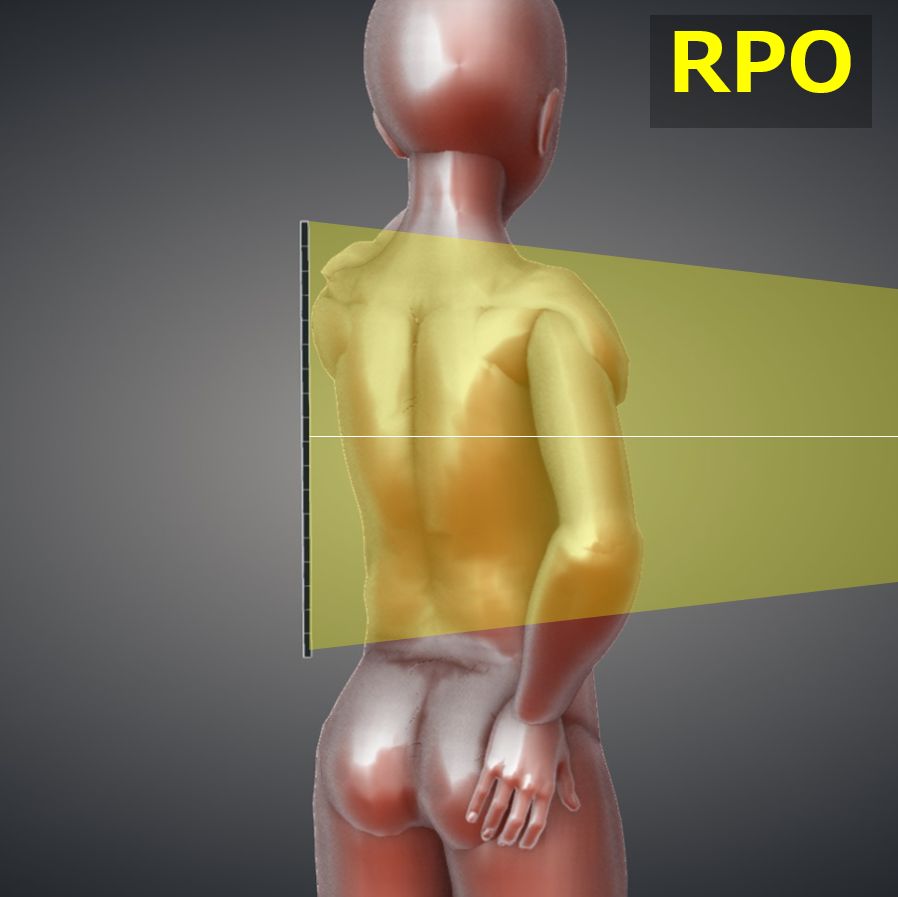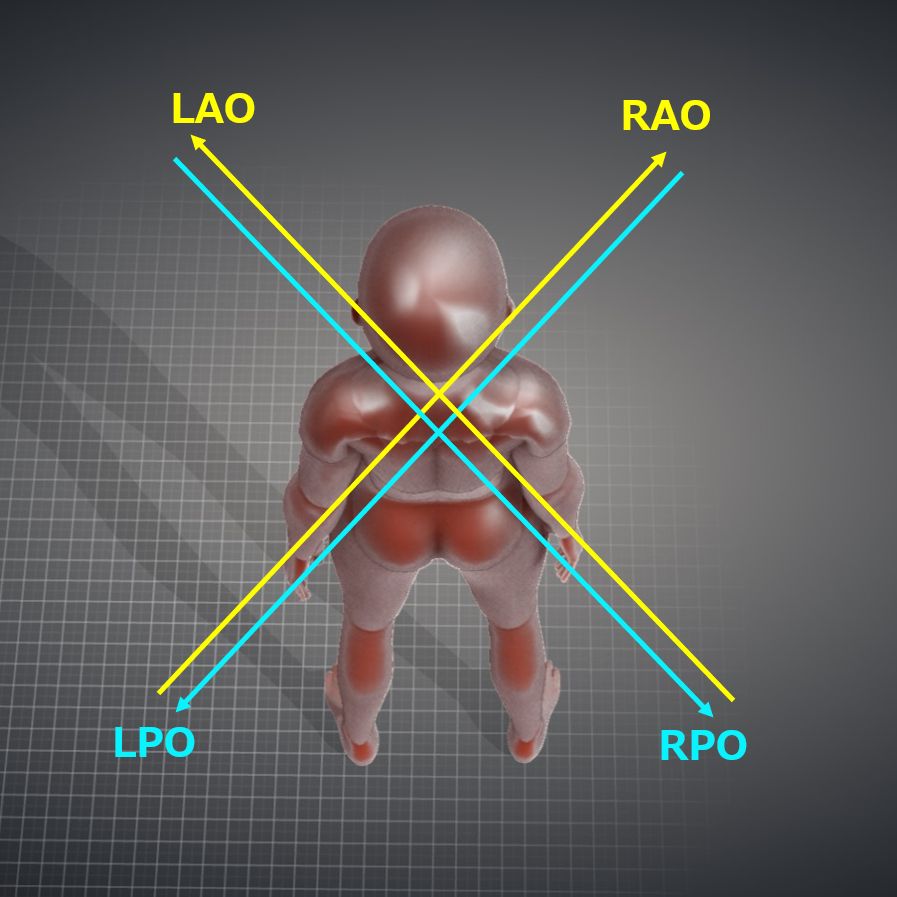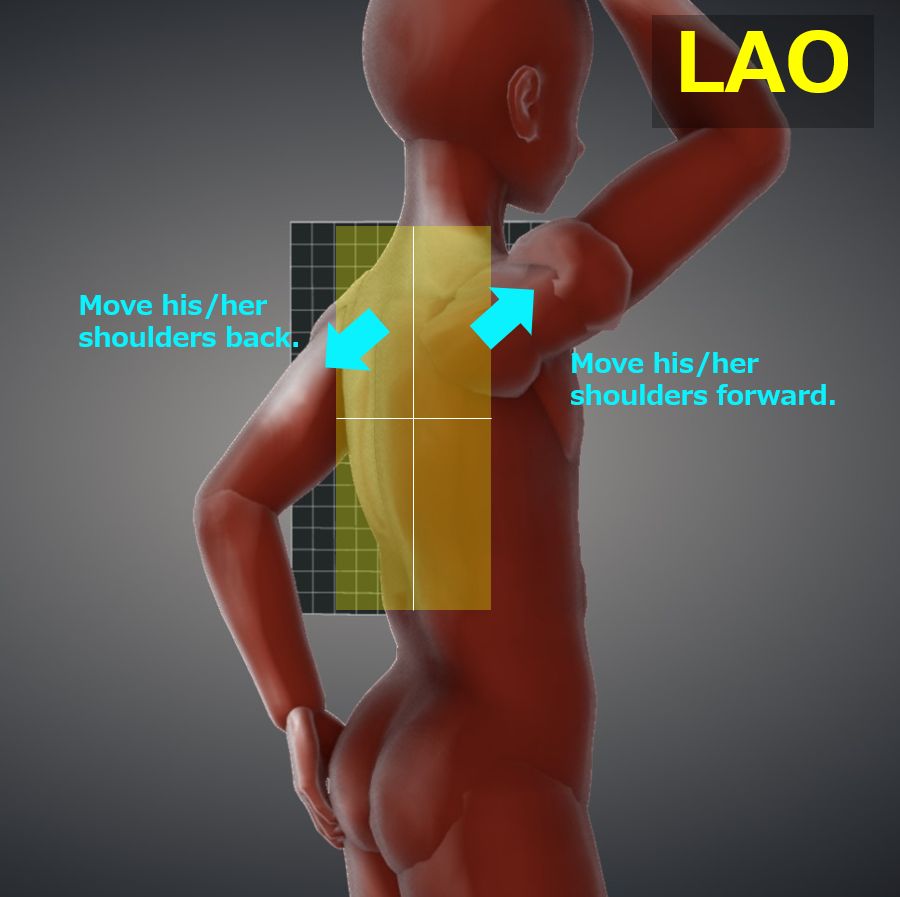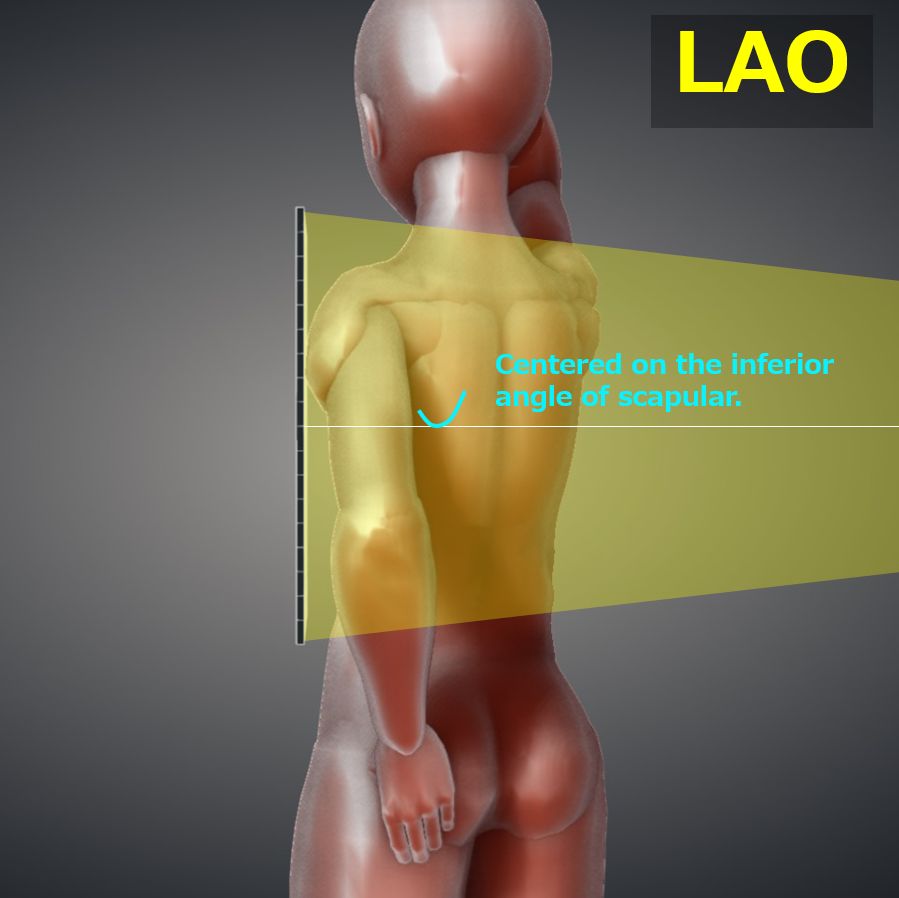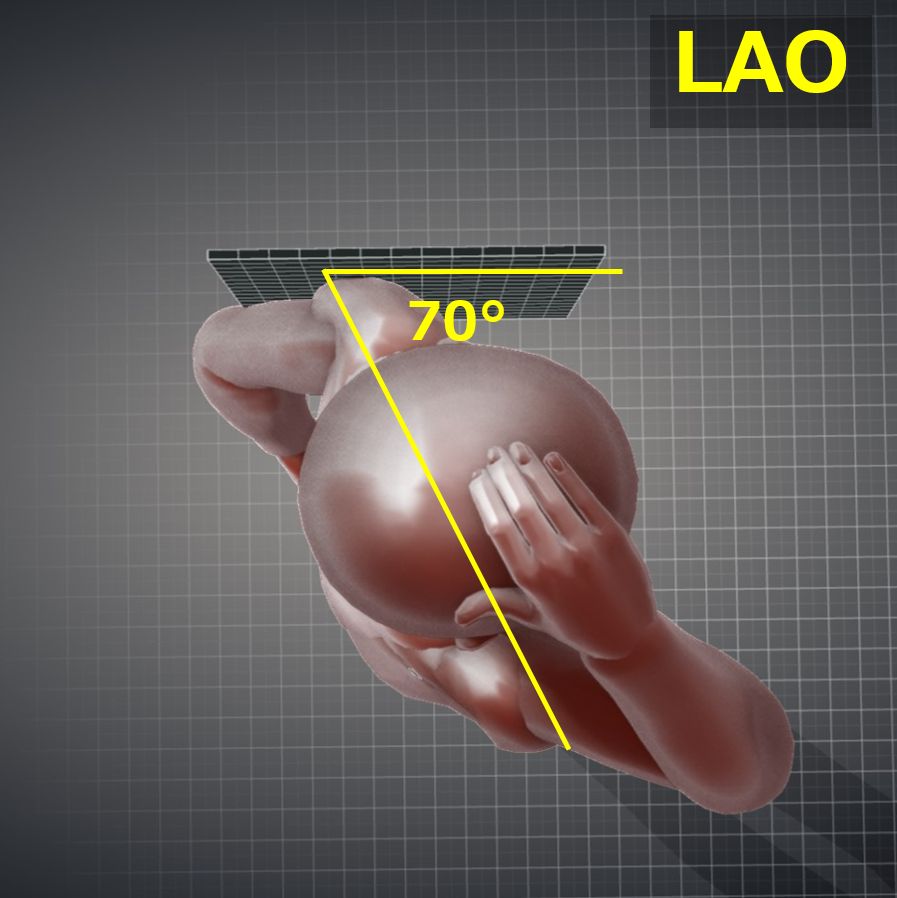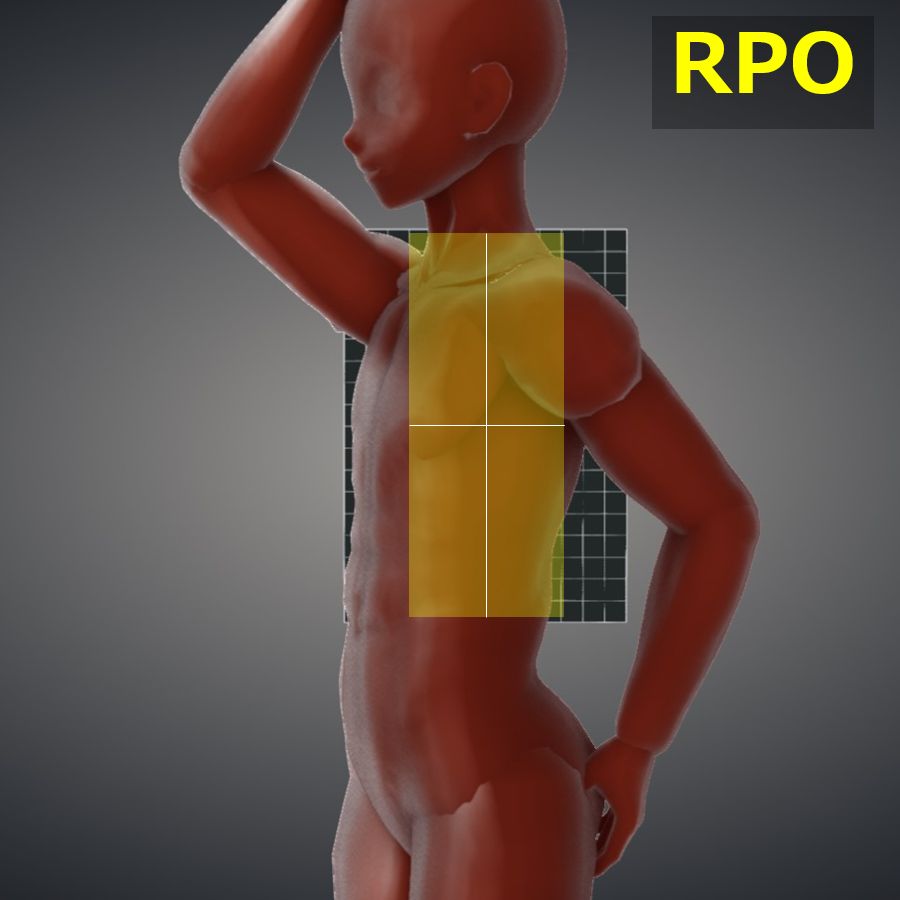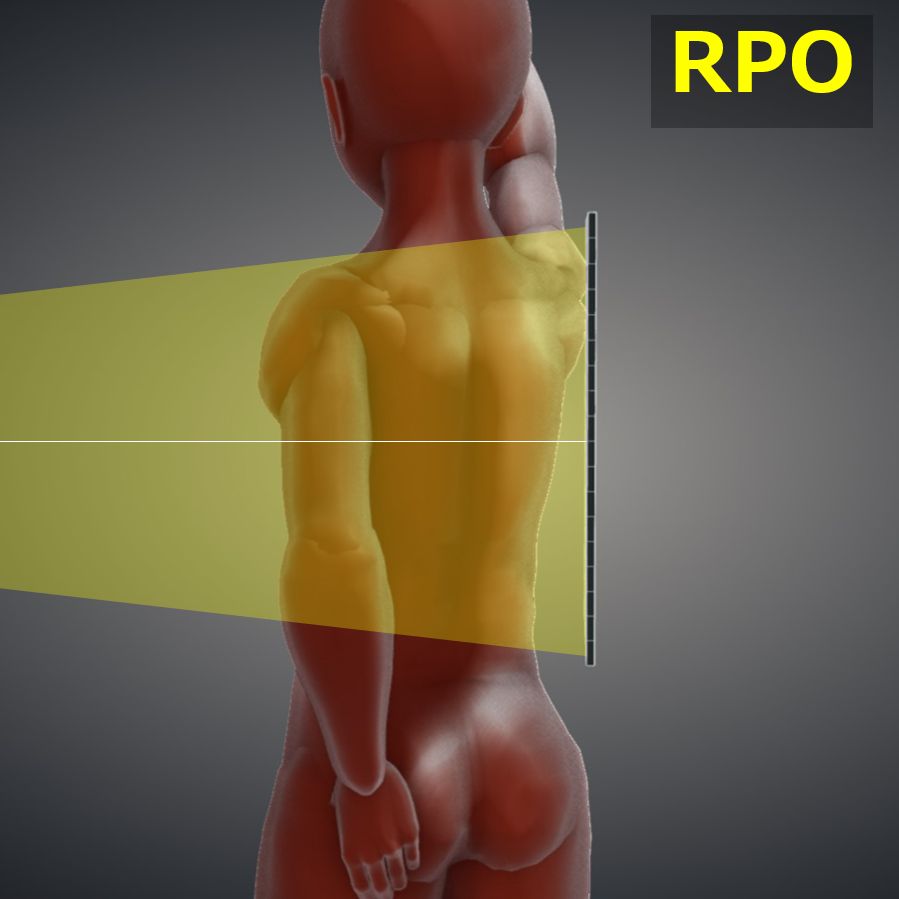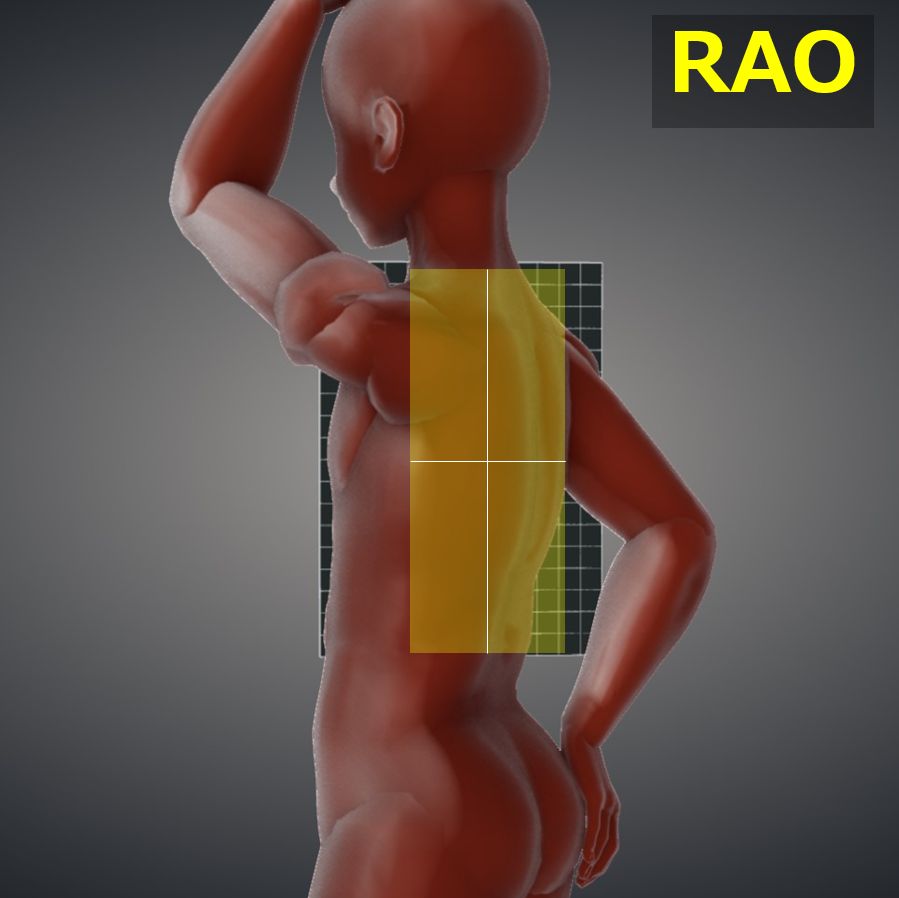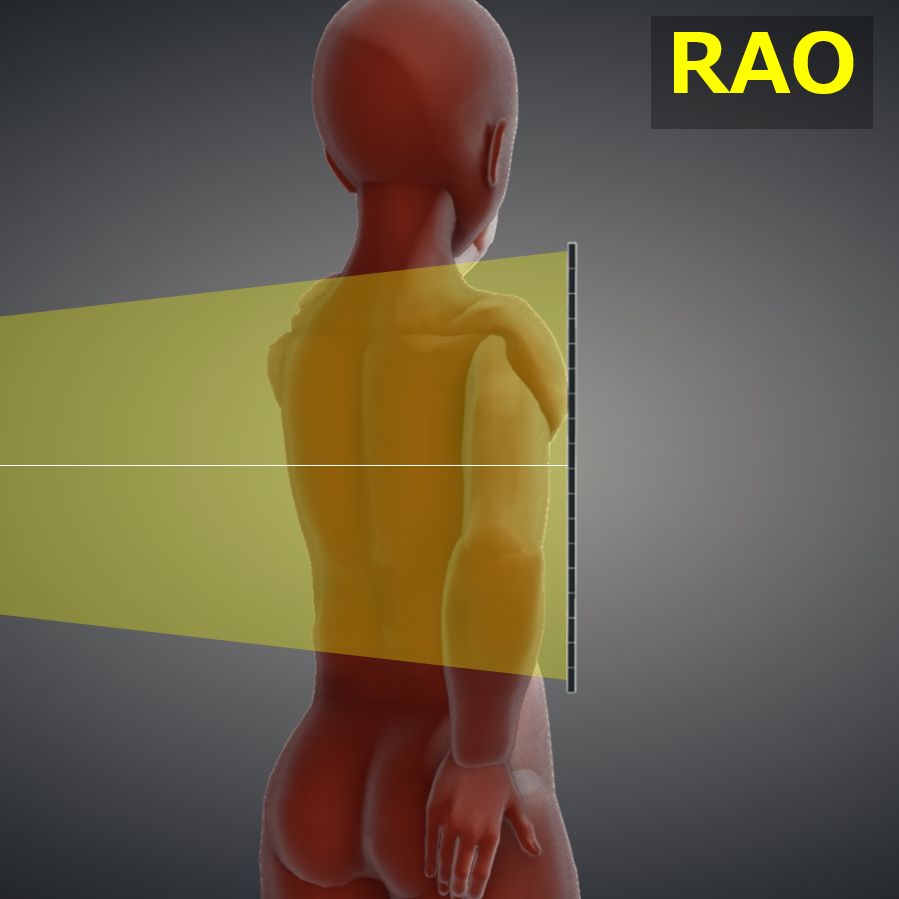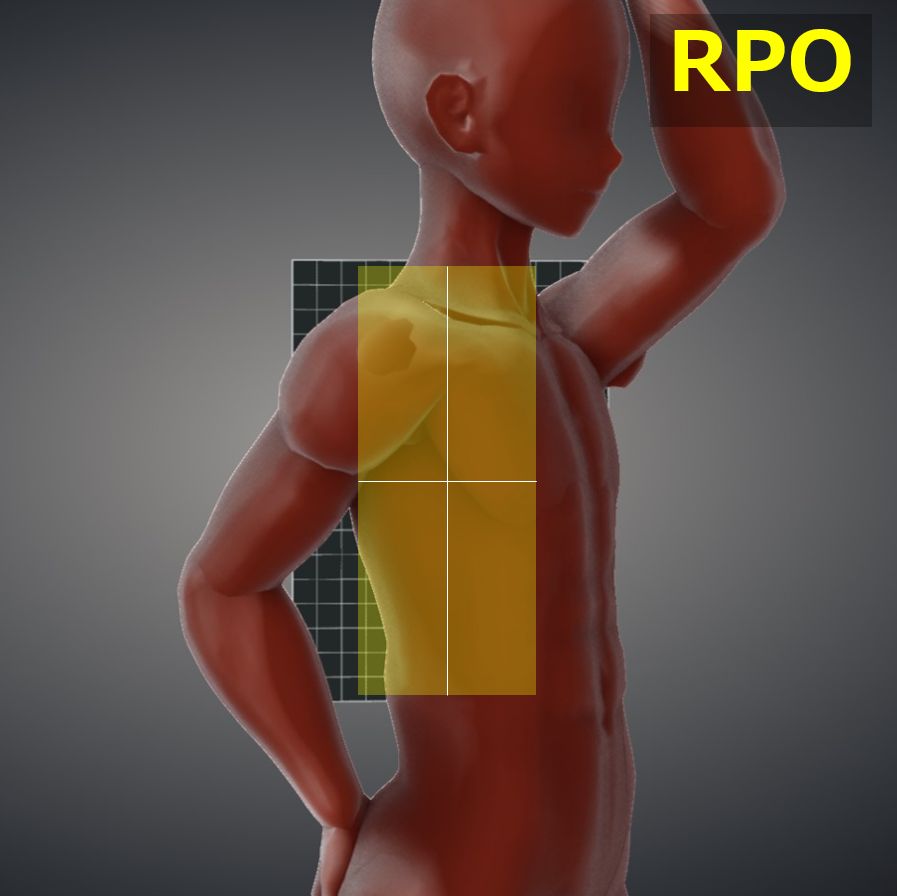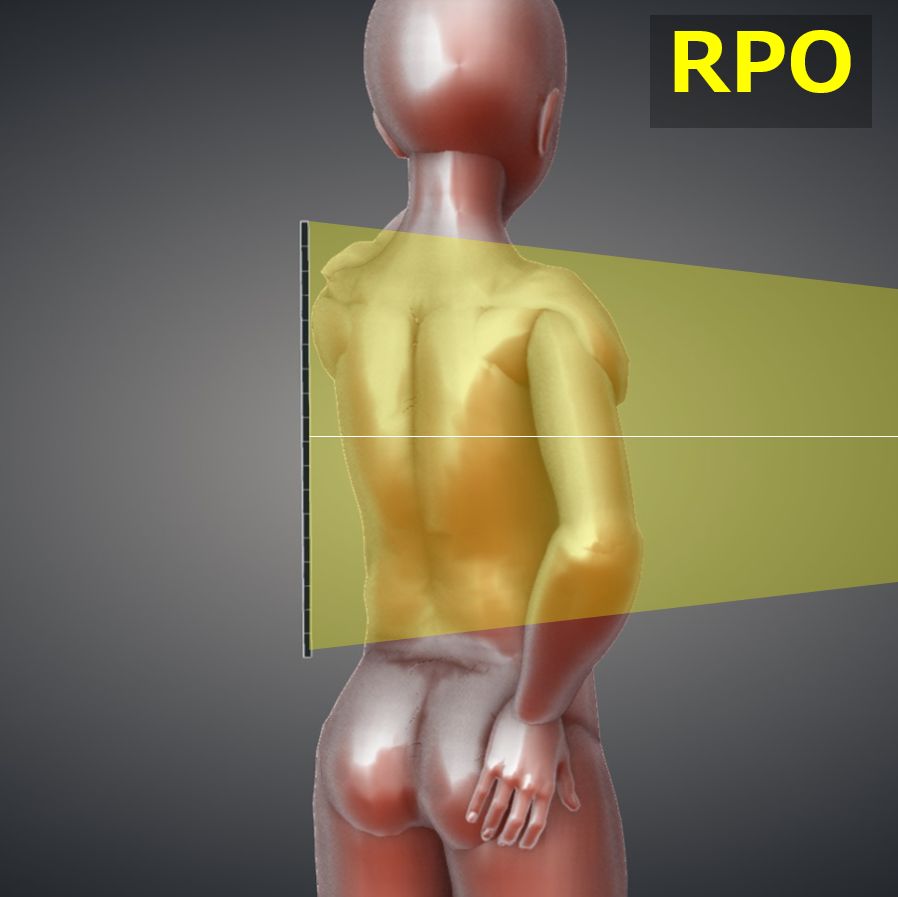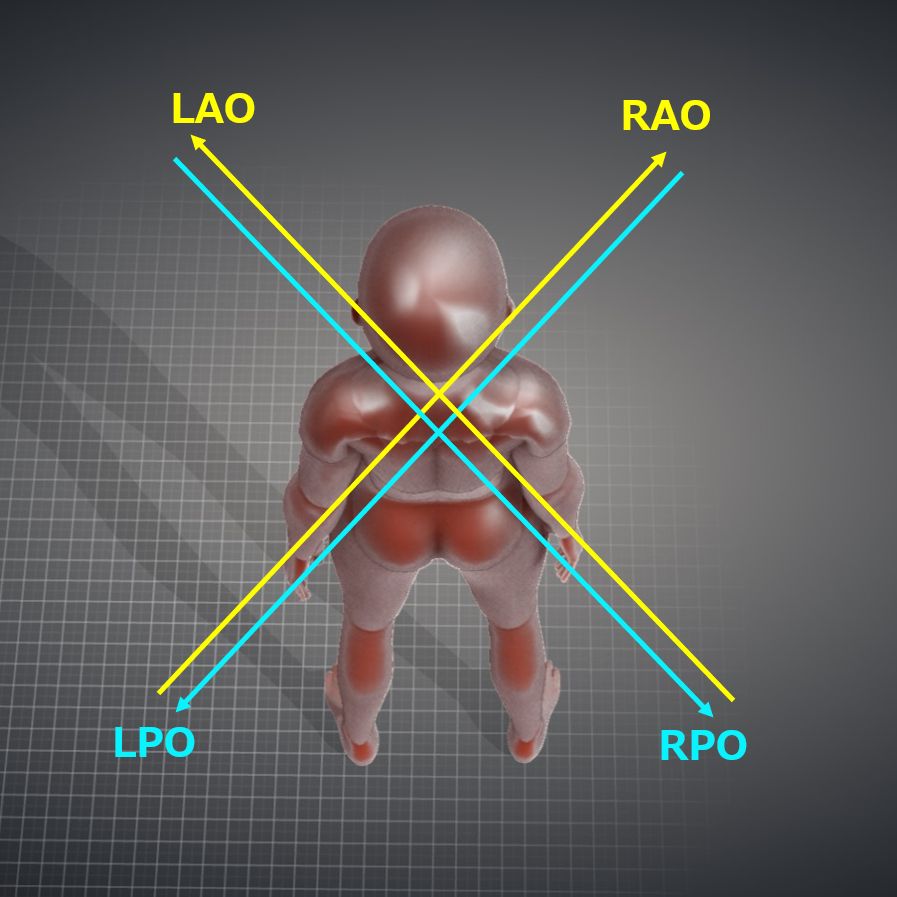 Coronal part and cassette angled 70° or 110° (90° +/- 20°). Oblique position angled anteriorly (PA) or posteriorly (AP) without torsion from shoulder to pelvis.
The long axis of the spine should be aligned with the central axis of the cassette.
In the recumbent position, use pillows to keep the spine parallel to the cassette. The hip and knee joints should also be bent to stabilize the posture.
Move both arms out of the way of the thoracic spine. At this time, be careful not to lose posture.
The cassette should be 14×17 inchs size and its center height should be Th7 (the inferior angle of the scapula).
The upper edge of the cassette should be aligned under the ridge of the thyroid cartilage.
CR, distance, field size
CR : Vertical incidence toward the thoracic spine at the height of the inferior angle of the scapula.
Distance : 100 to 150 cm
Field size : The upper and lower of irradiation field should extend up to 17 inches. The left and right sides should be extended to include the thoracic spinous process.
Exposure condition
80kV / 16mAs
(Use of high voltage reduces contrast and extends the range of observation of the upper – lower thoracic spine)
Grid ( + )
Suspend respiration on full expiration.
Image, check-point
Normal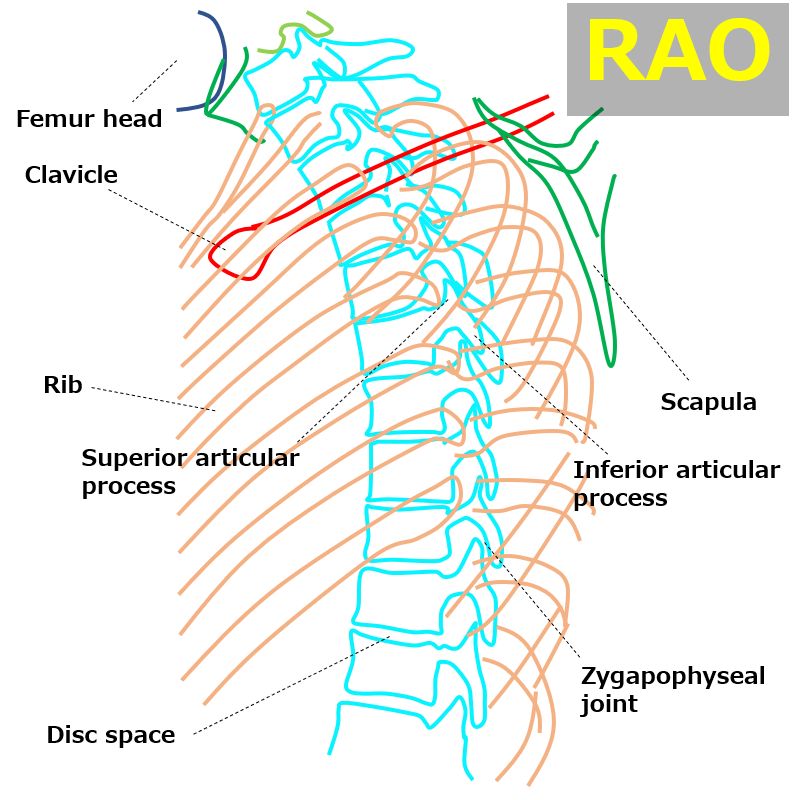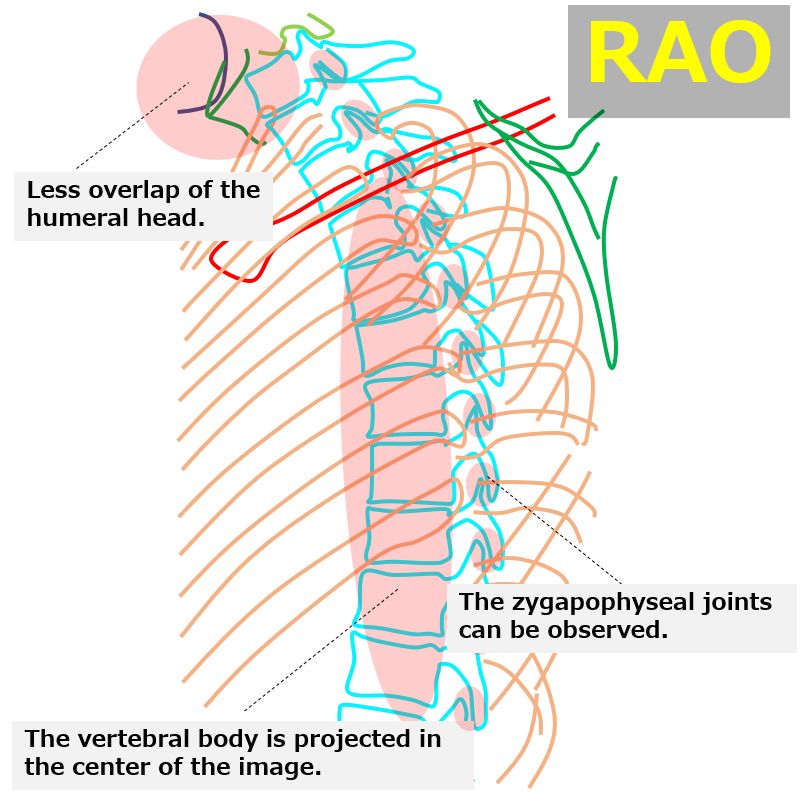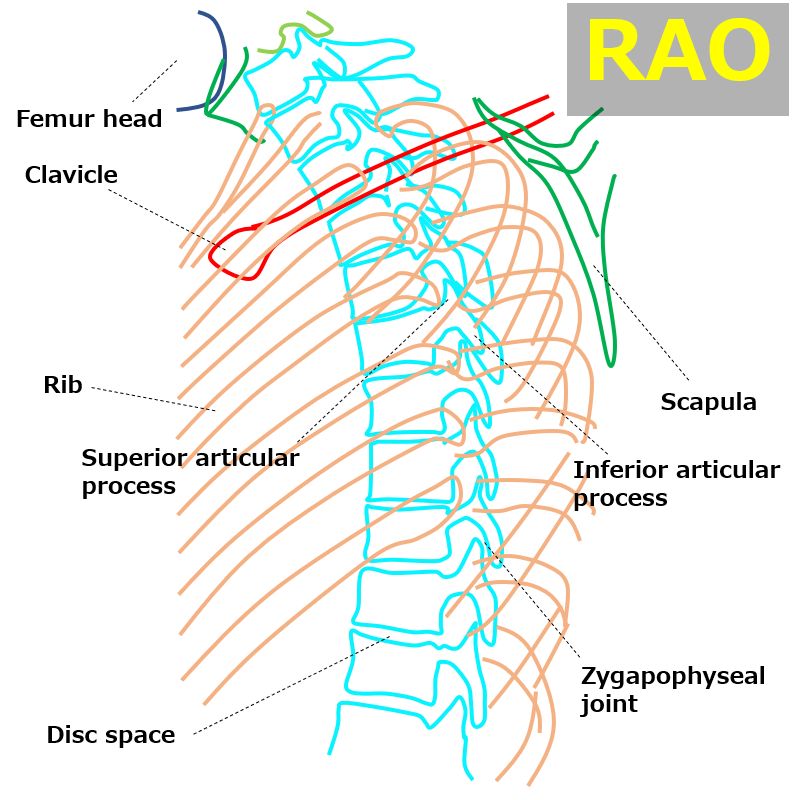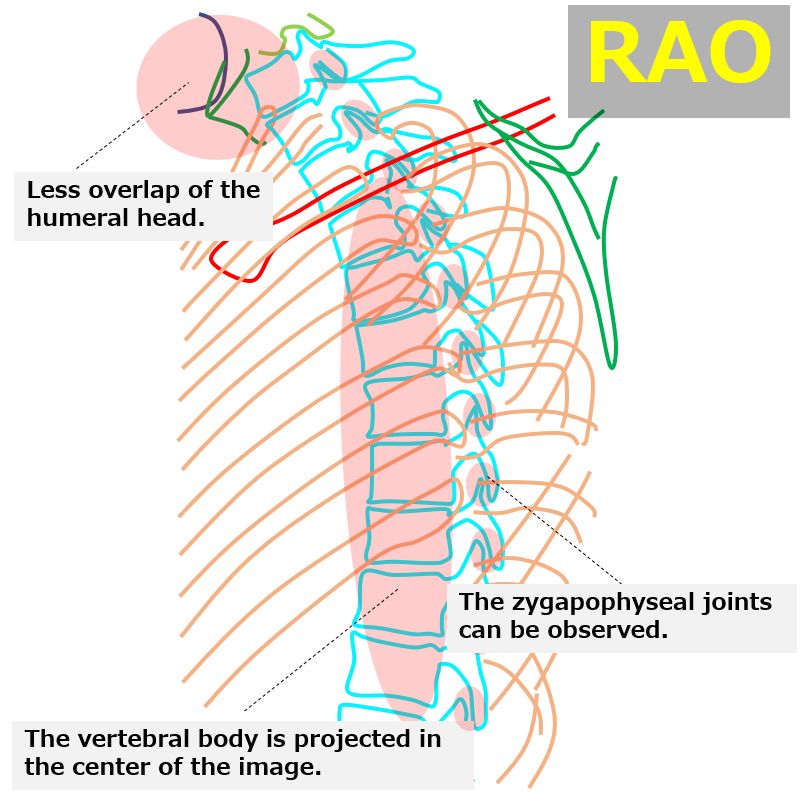 C7-L1 should be observable.
Zygapophyseal joints should be observable.
RAO and LAO :
The zygapophyseal joint on the side near the cassette can be observed.
RPO and LPO :
The zygapophyseal joint on the side far from the cassette can be observed.                  
About direction (RAO, LPO, etc…)
The thoracic spine should be projected to the center of the image/irradiation field.
The upper and lower margins of the thoracic vertebral bodies should be projected tangentially and the disc spaces should be widely observed.
Videos
Related materials