Purpose
Observation of femoral head and femoral neck. Measurement of the Antetosion angle.
Preliminary Confirmation
Remove any obstacles.
Positioning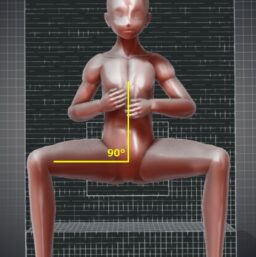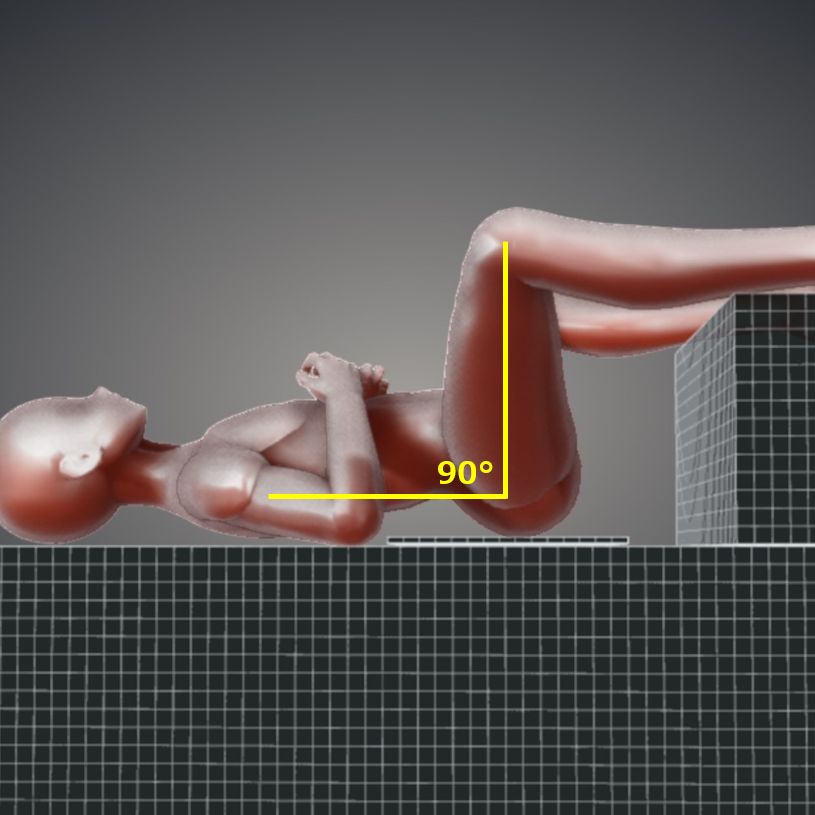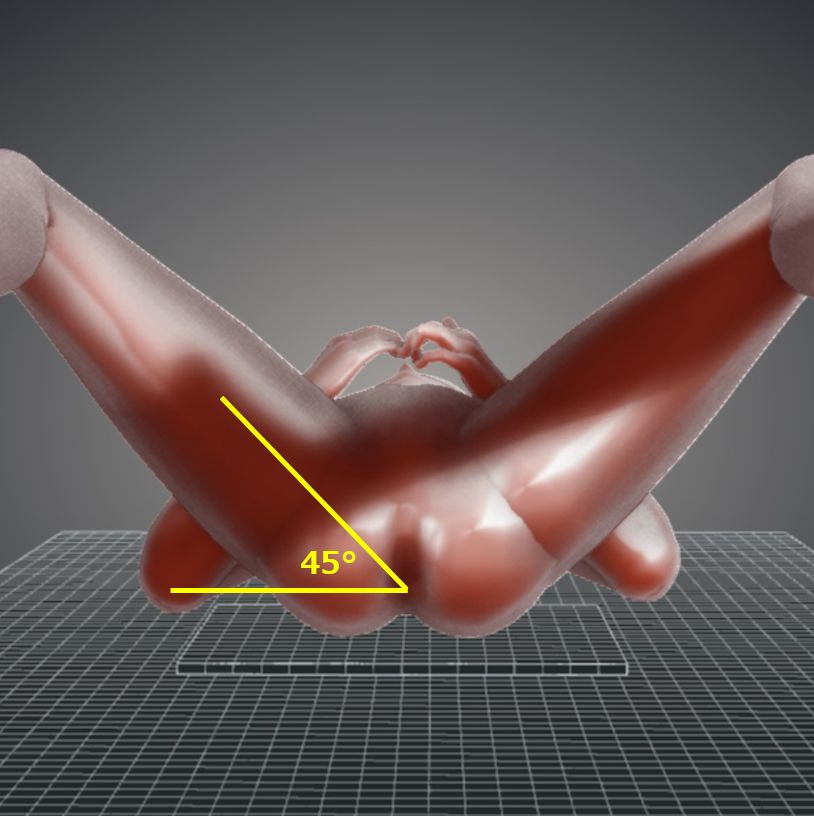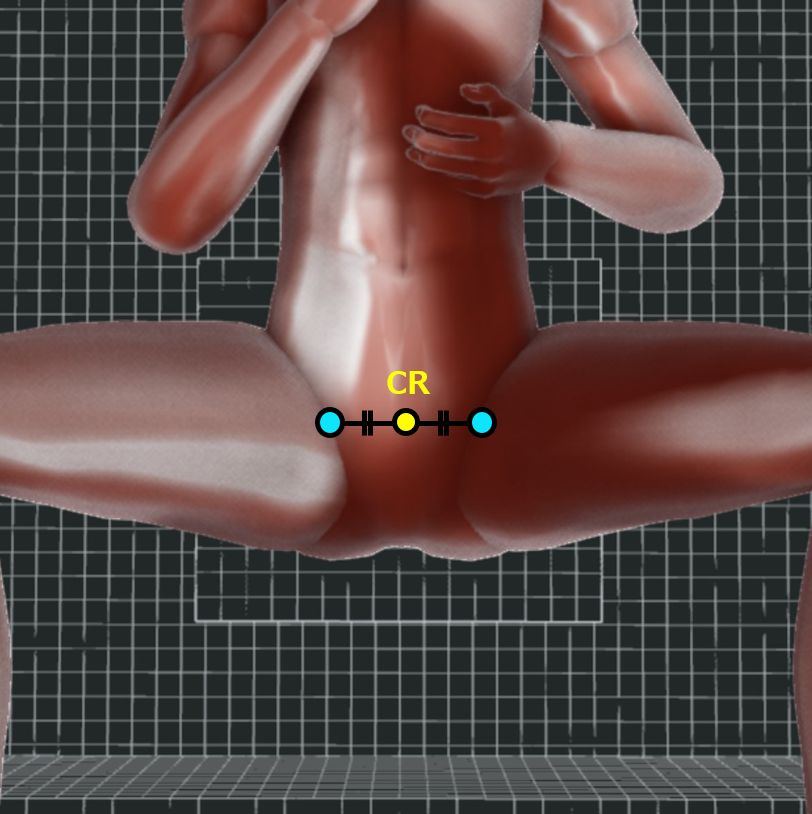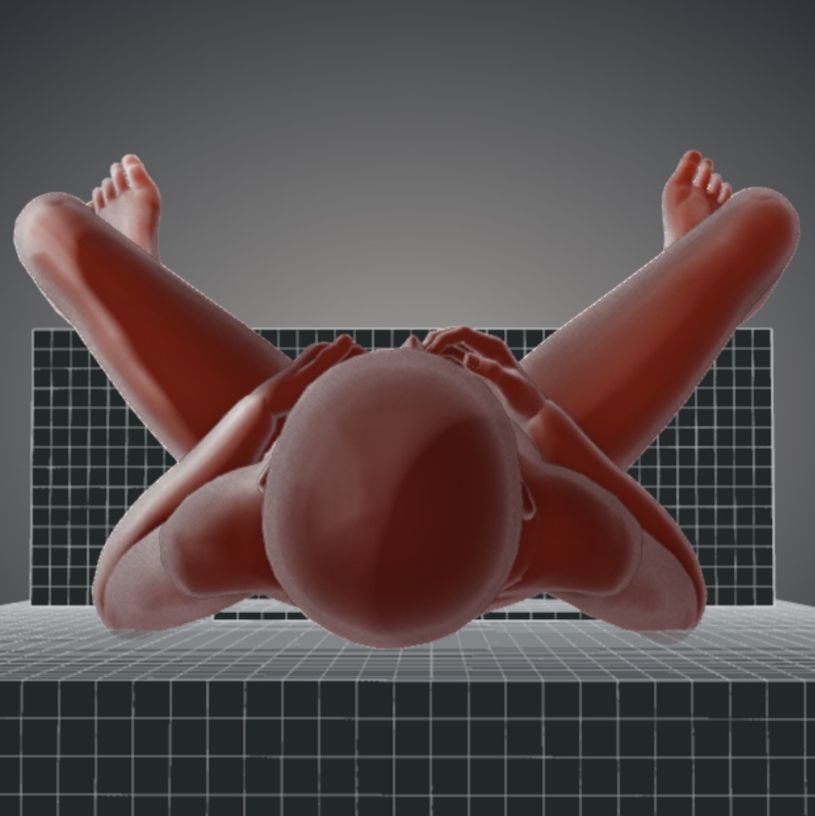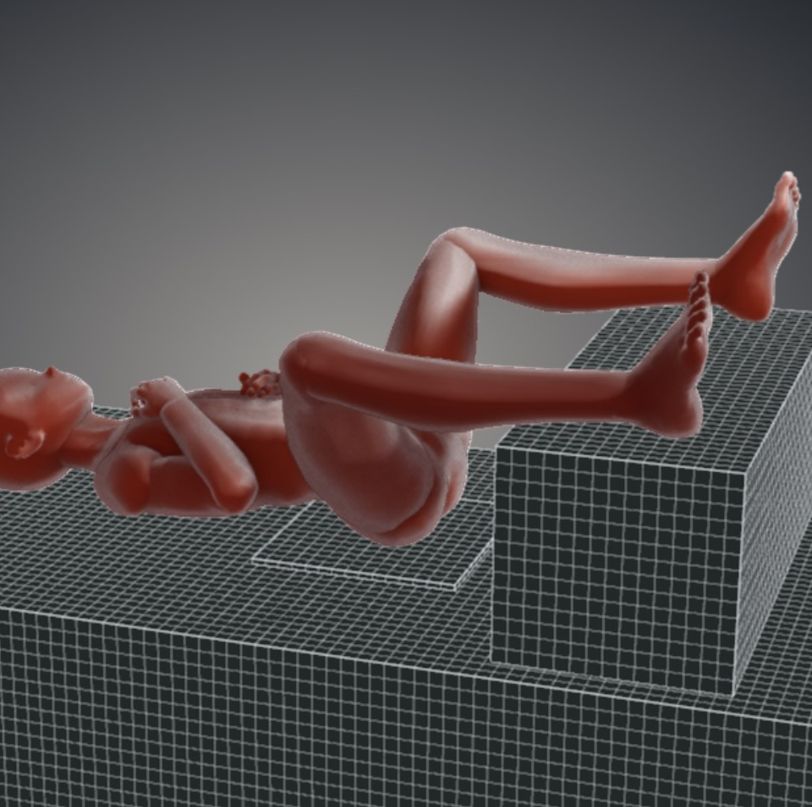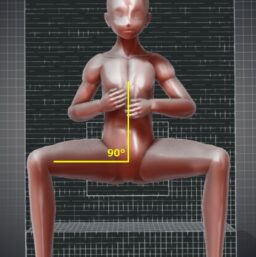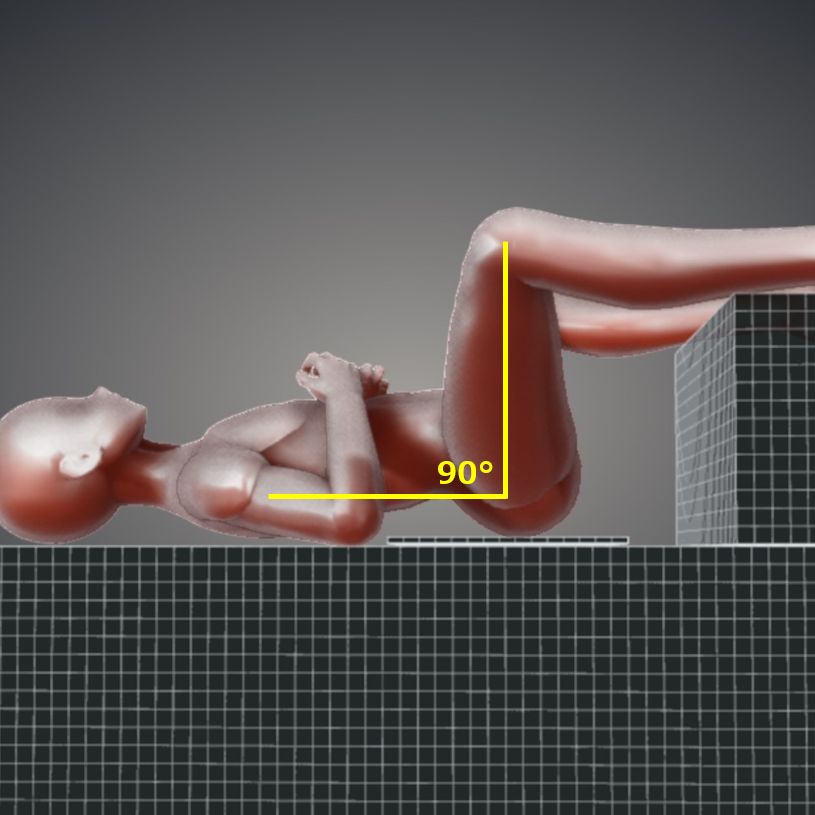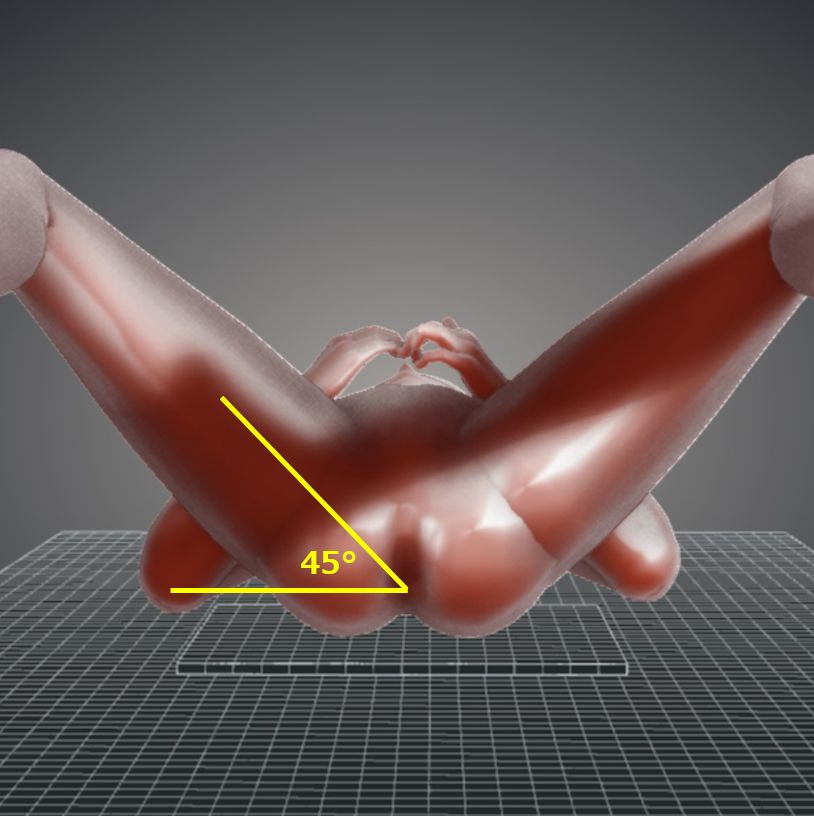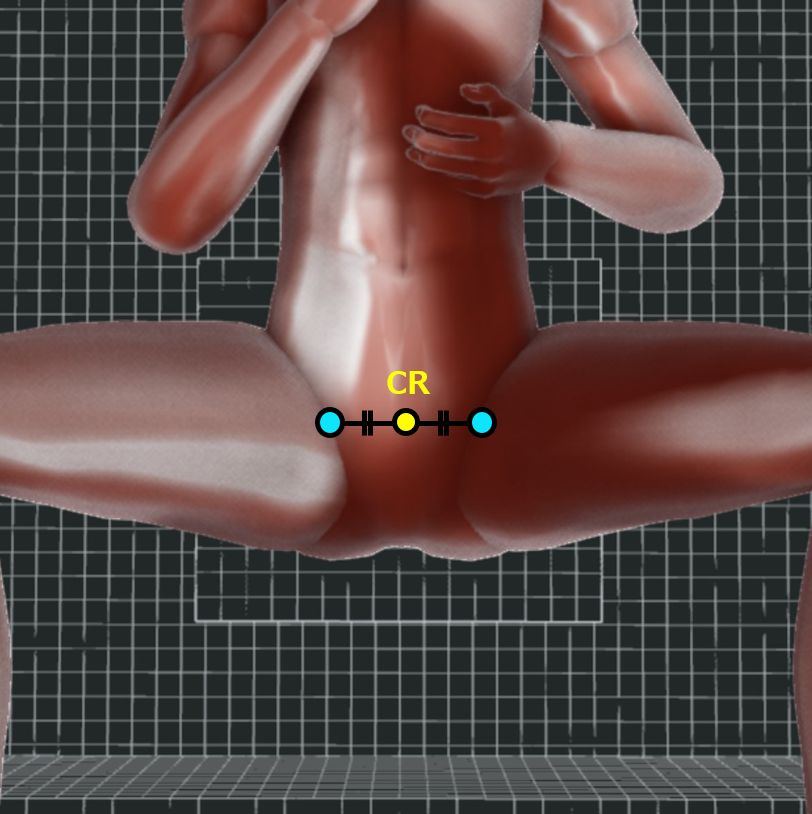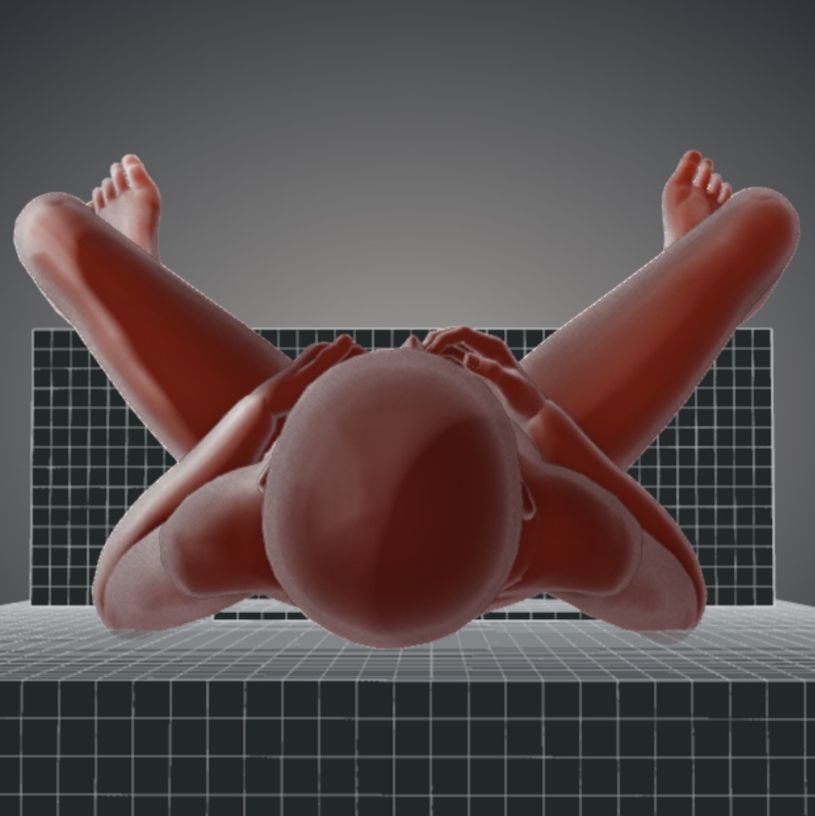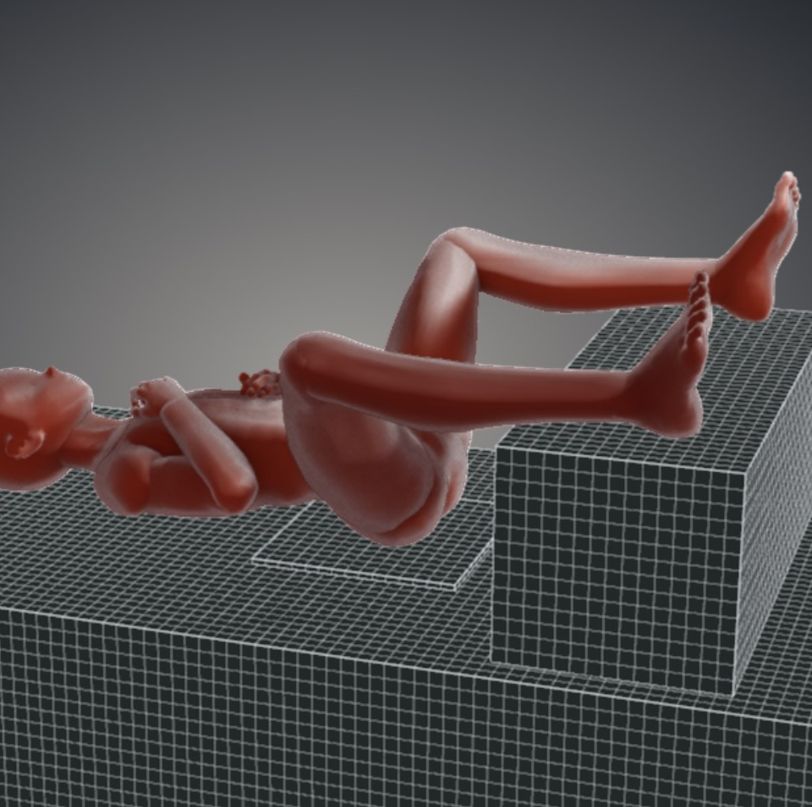 From the supine position, flex the hip joint 90° and the knee joint 90°.
Both lower limbs are abducted 45°.
Place both feet on positioning blocks to maintain posture.
CR, distance, field size
CR : One side – perpendicular incidence toward the inguinal region on the affected side. Both sides: Perpendicular to the midpoint of the line connecting the right and left inguinal regions.
Imaging distance : 100 cm
Radiation field : 1/3 of the proximal femur. Acetabulum and sciatic bone are included.
Exposure condition
70kV / 16mAs
grid ( + )
Image, check-point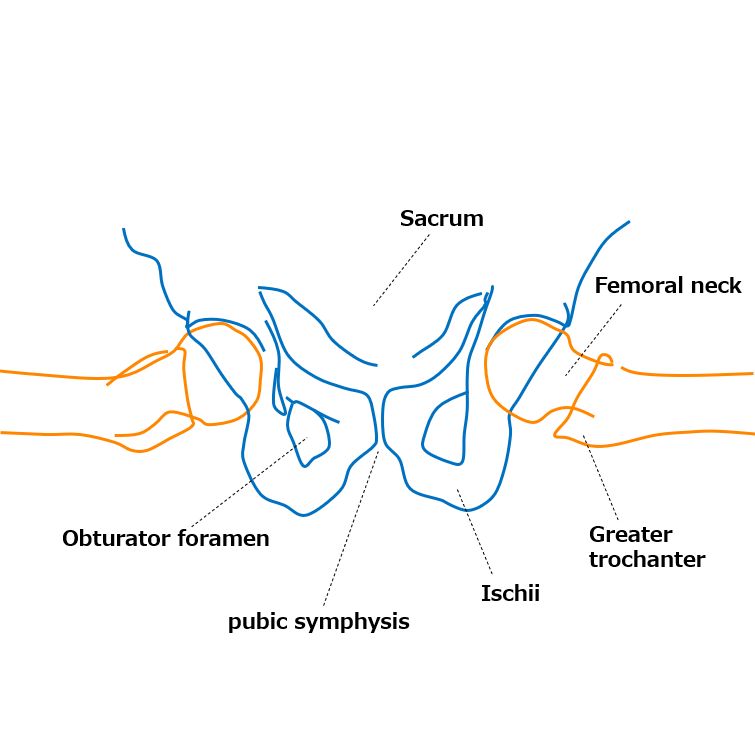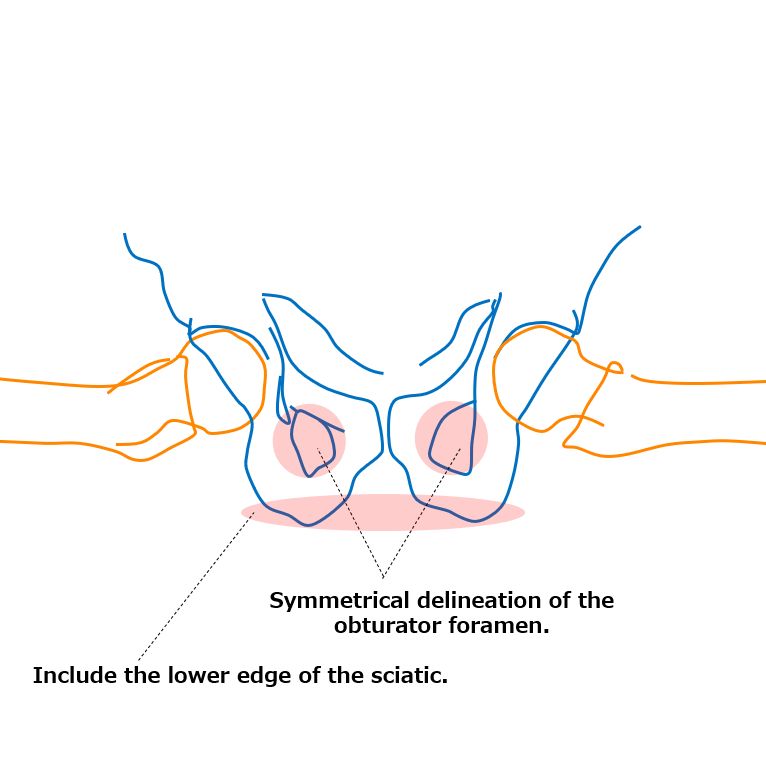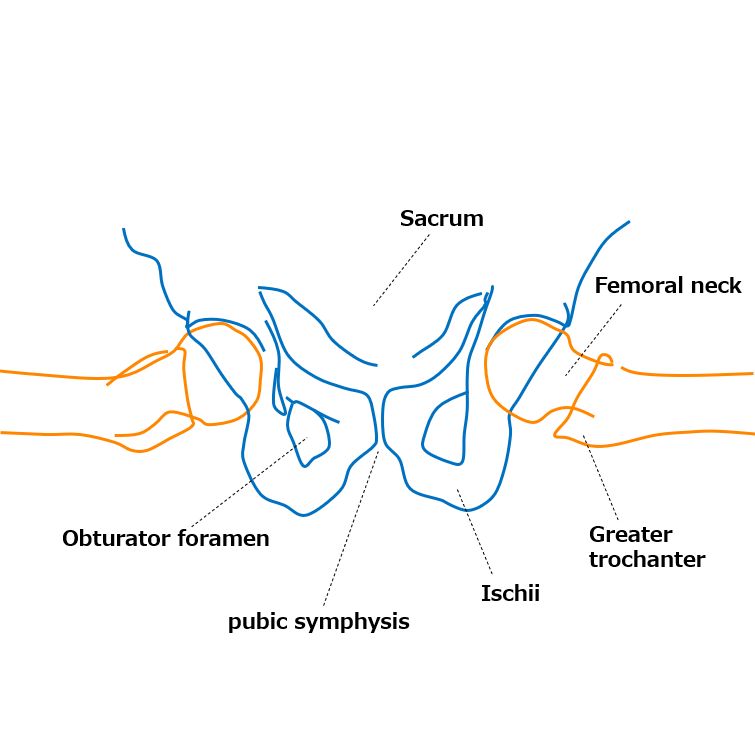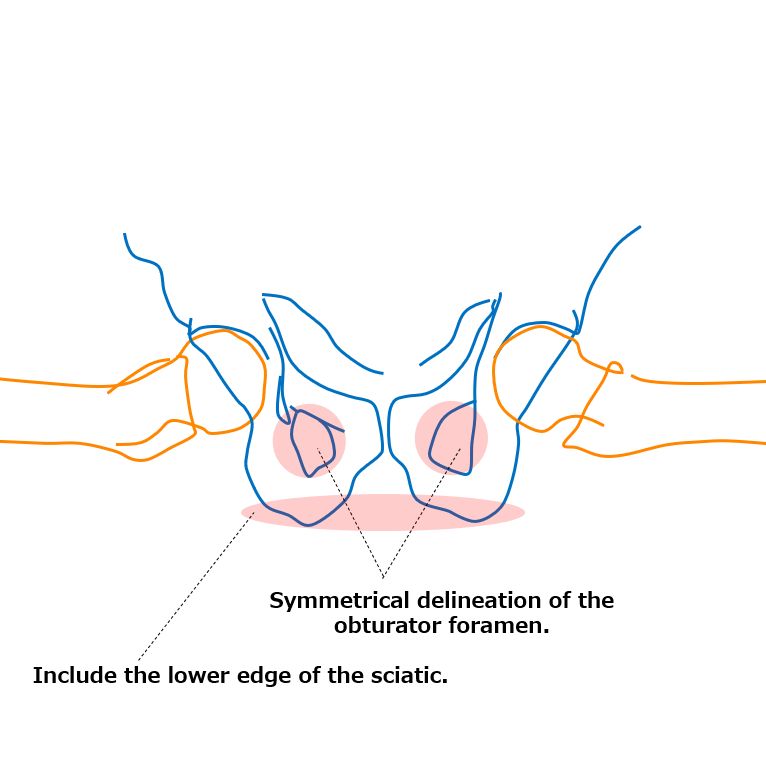 Left and right markers must be included.
The obturator foramen should be symmetrically projected.
The hip joint cavity should be observable.
The target area should have adequate contrast and tolerance.
Movie
Related materials
Plain Radiography of the Hip: A Review of Radiographic Techniques and Image Features