Purpose
Observation of fractures, dislocations, and lesions of the radius and ulna.
Preliminary Confirmation
Confirm the purpose of the examination.
Confirm whether the purpose site is on the elbow joint side or the wrist joint side.
Positioning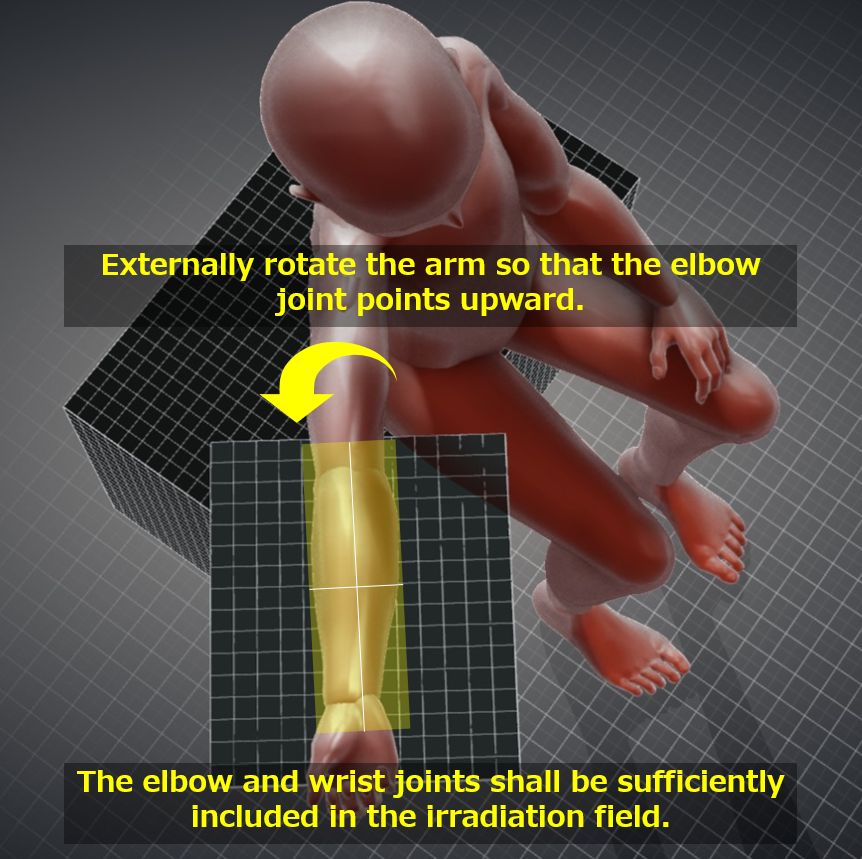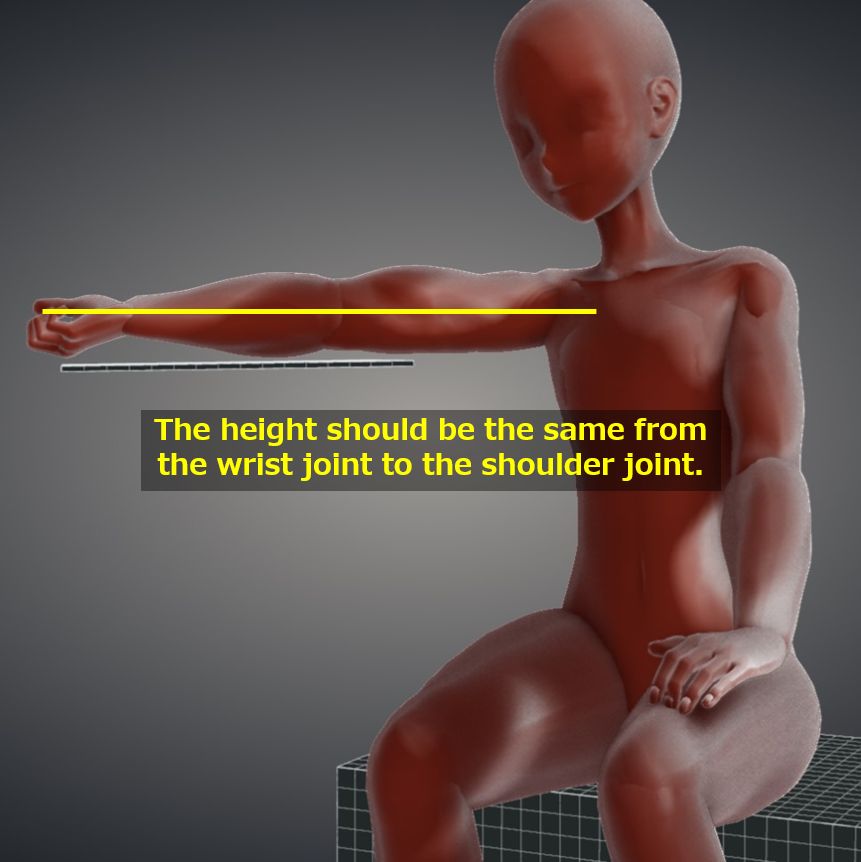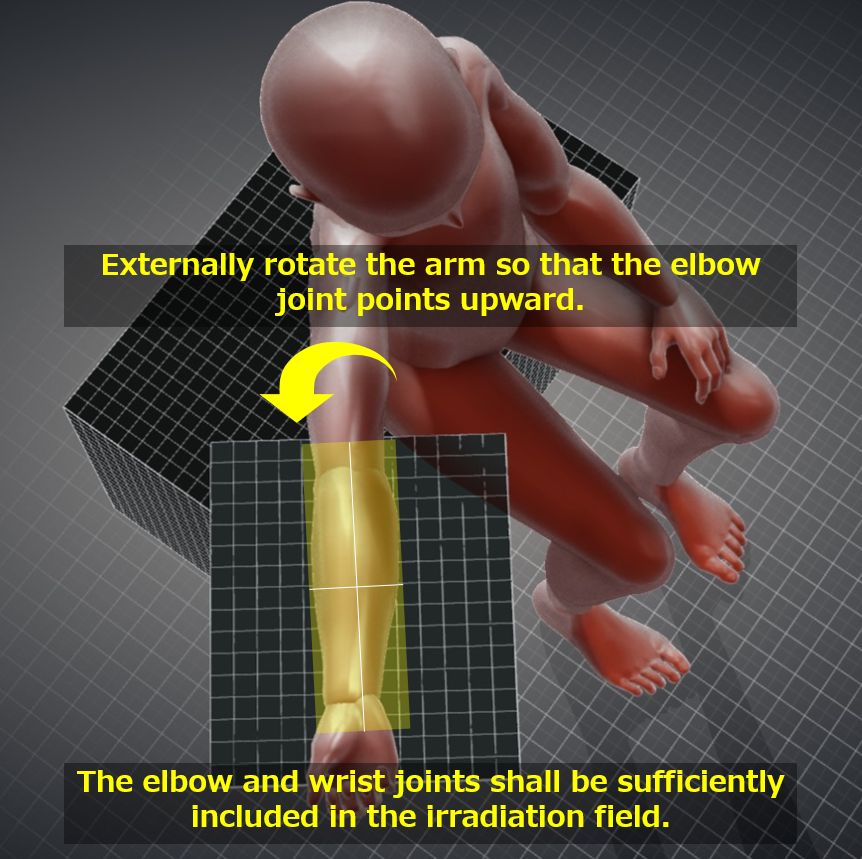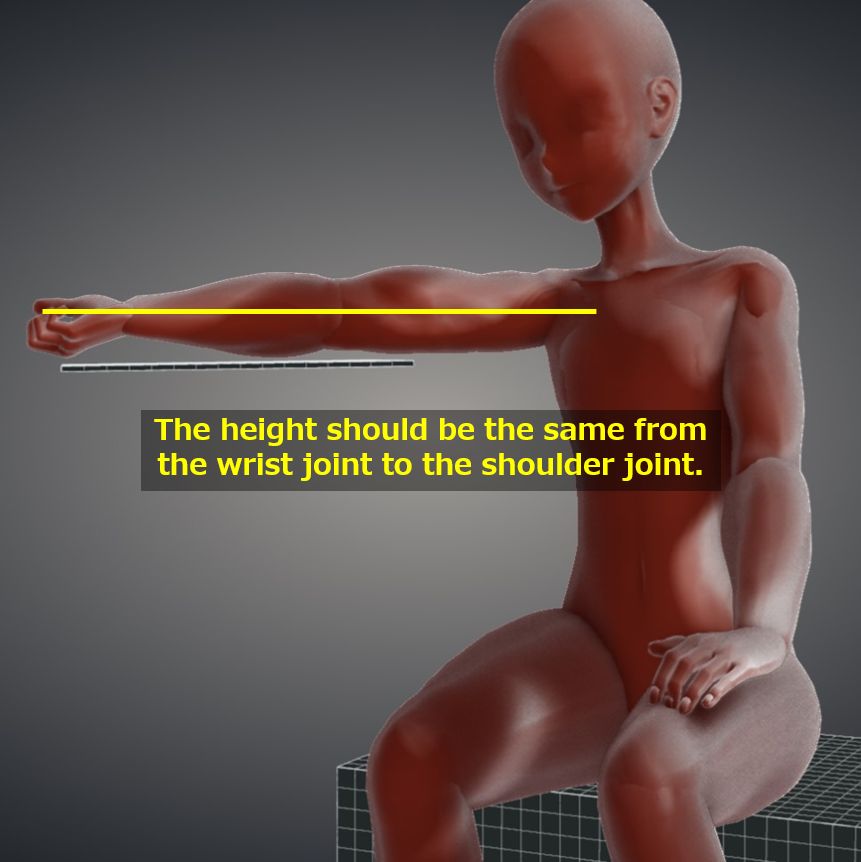 Sitting position.
Upper arm – elbow joint – wrist joint at the same level as the shoulder.
With the palms facing up, place the back of the forearms on the cassette.
Externally rotate the arm so that the medial and lateral epicondyles are equidistant from the cassette.
CR, distance, field size
CR : The midpoint of the elbow and wrist joints.
Distance : 100cm
Irradiation field : Include fully from the wrinkle at the wrist joint to the wrinkle at the elbow joint, and squeeze to the skin surface on both sides.
Exposure condition
55kV / 5mAs
grid ( – )
Image, check-point
Normal (Radiopaedia)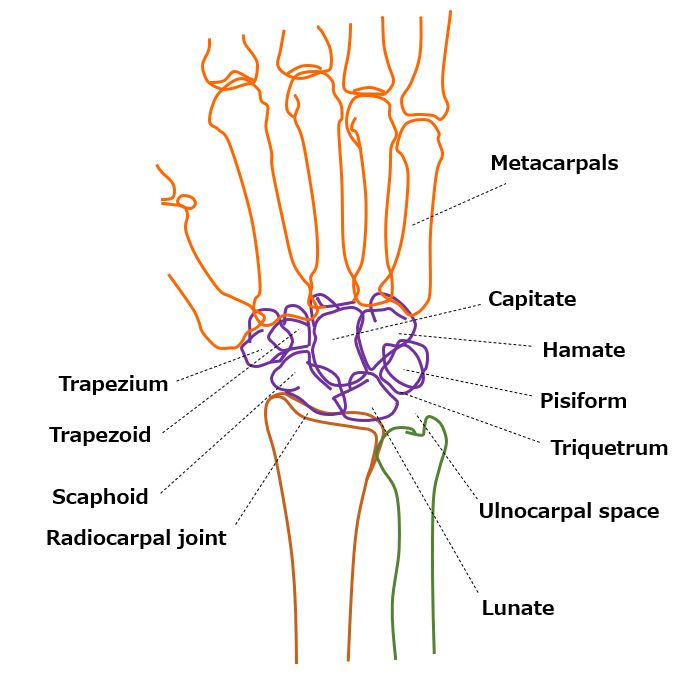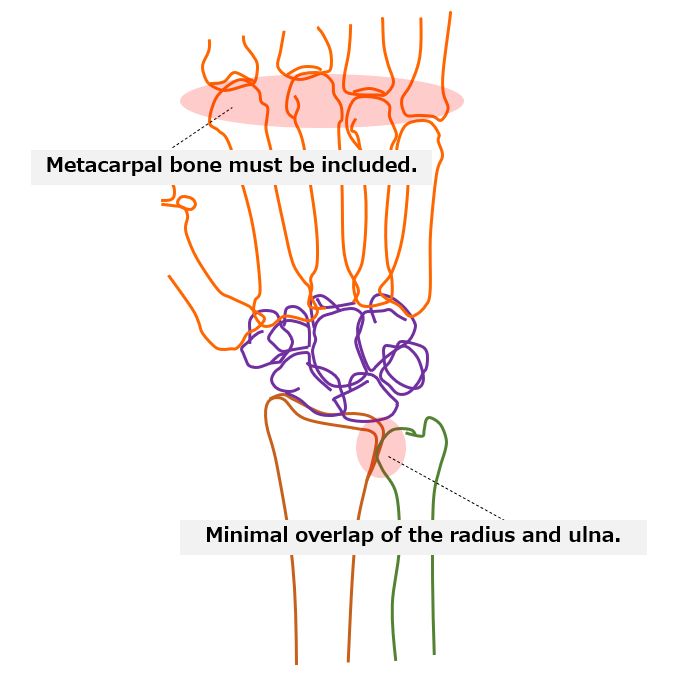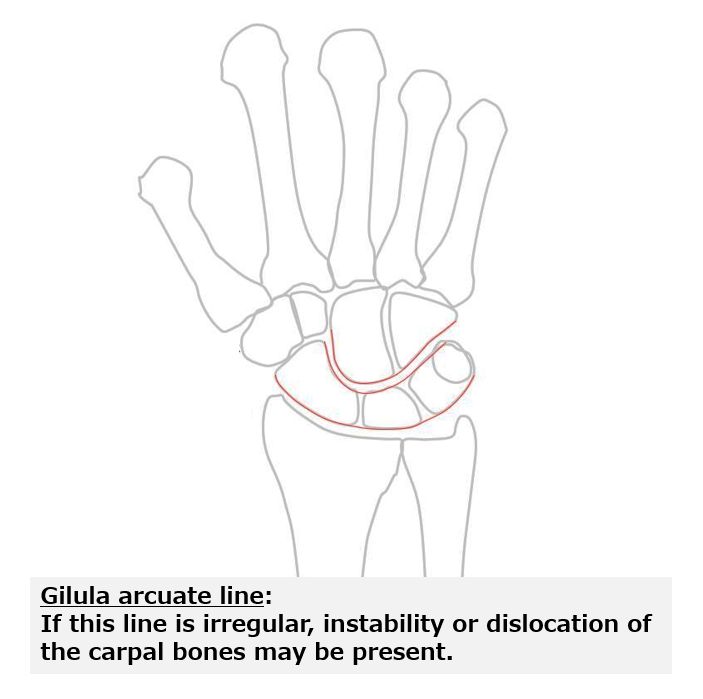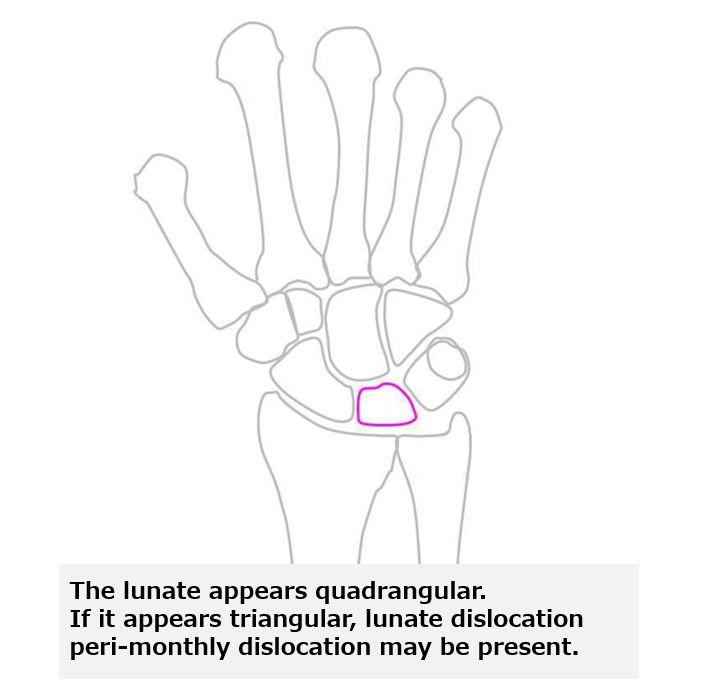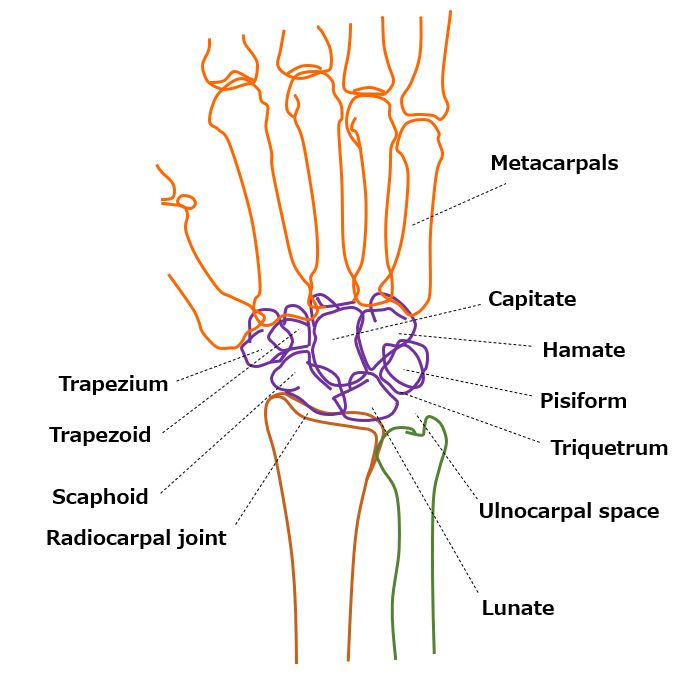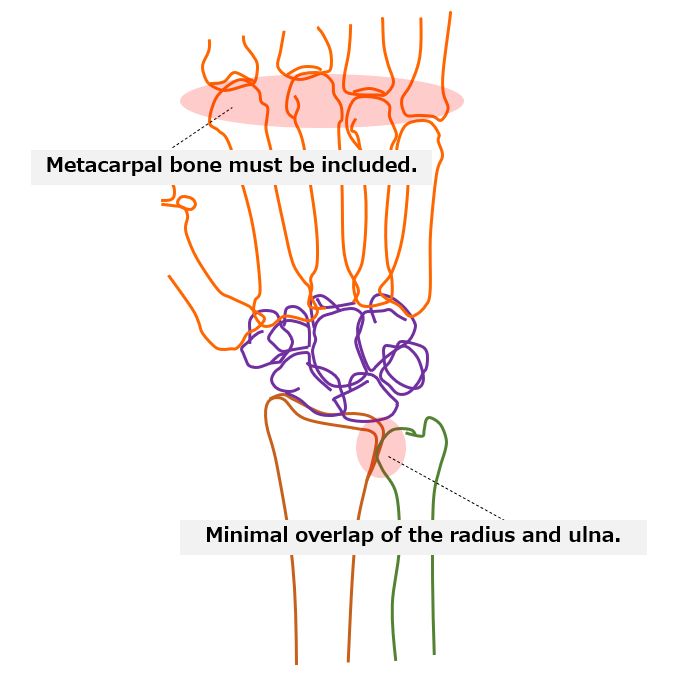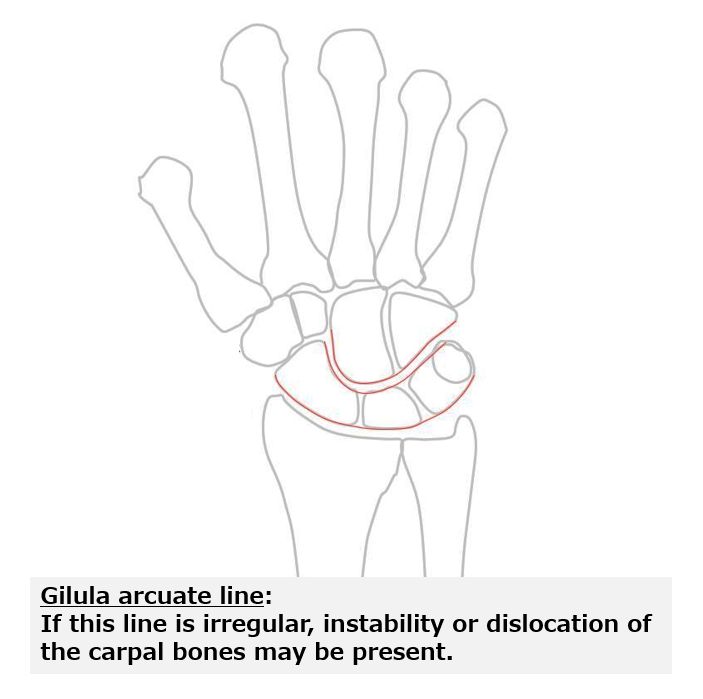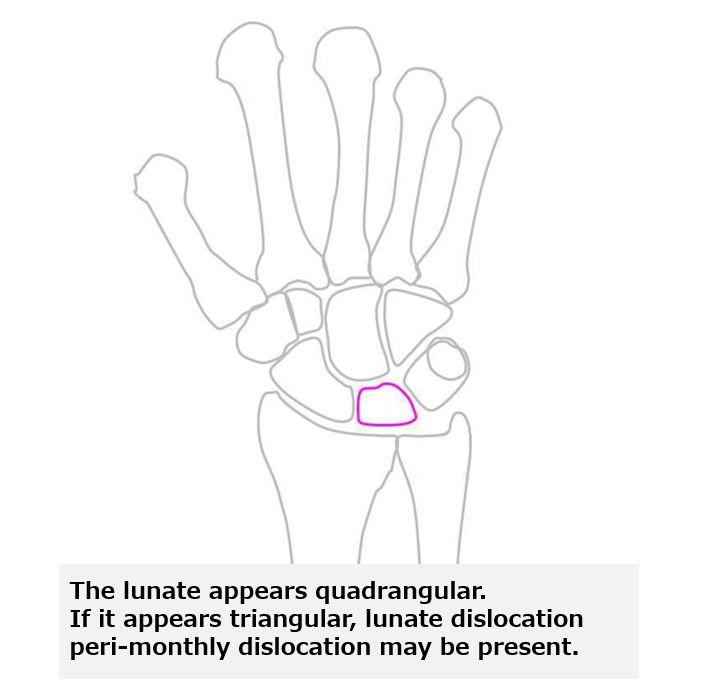 The ulna and radius overlap (proximal 1/3).
The wrist and elbow joints should be included.
Good contrast between the cortex and medulla of the ulna and radius.
The medial and lateral epicondyles are widely projected.
Movie
Related materials