Purpose
Obtain a AP view of a patient unable to extend the elbow joint.
Perform two imaging sessions (upper arm side and forearm side)
Preliminary Confirmation
Check whether the observation part is on the humeral or forearm side.
If the patient cannot be extended from a flexed position of 90 degrees or more, other imaging methods should be considered.
Positioning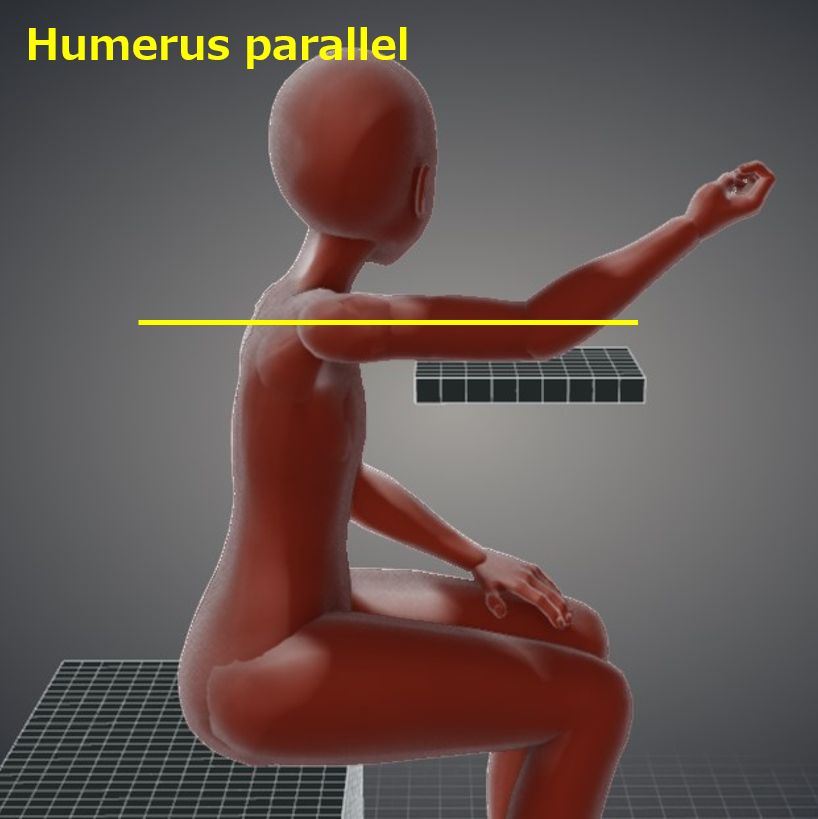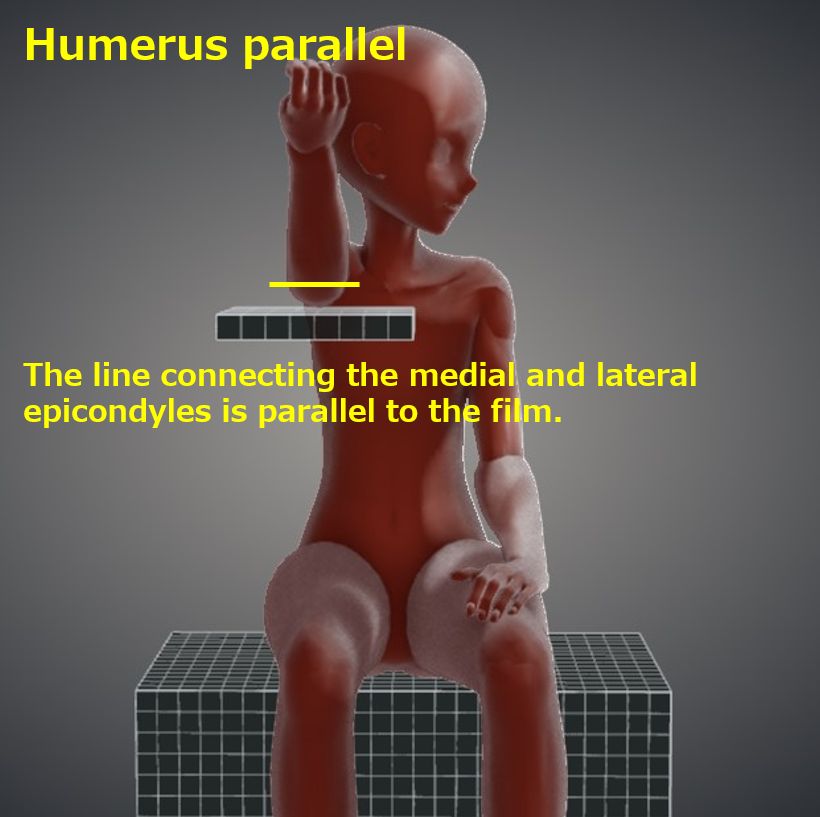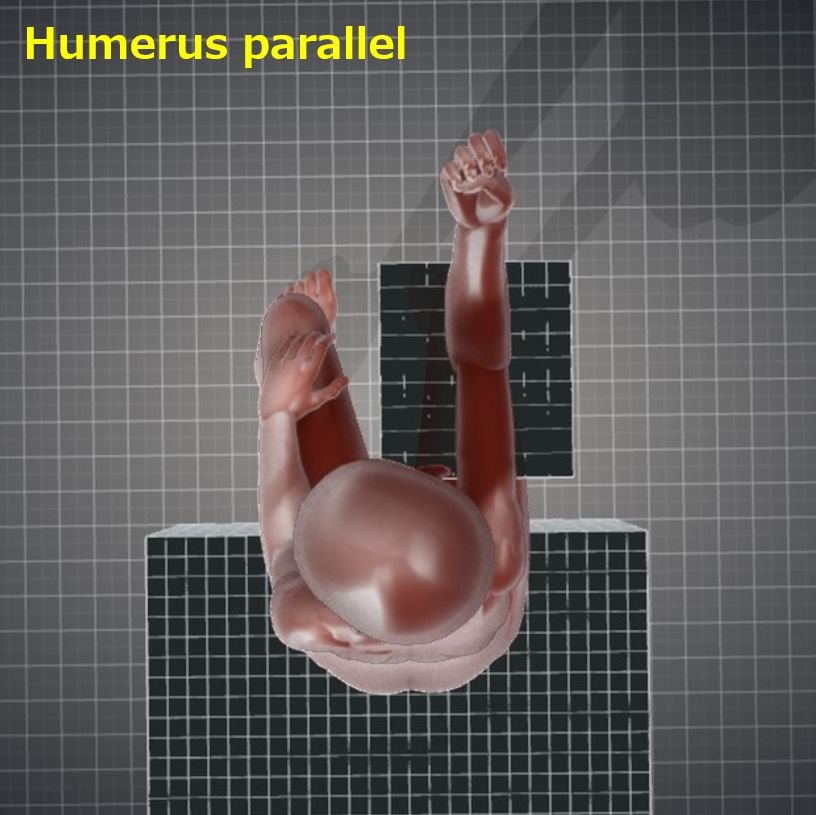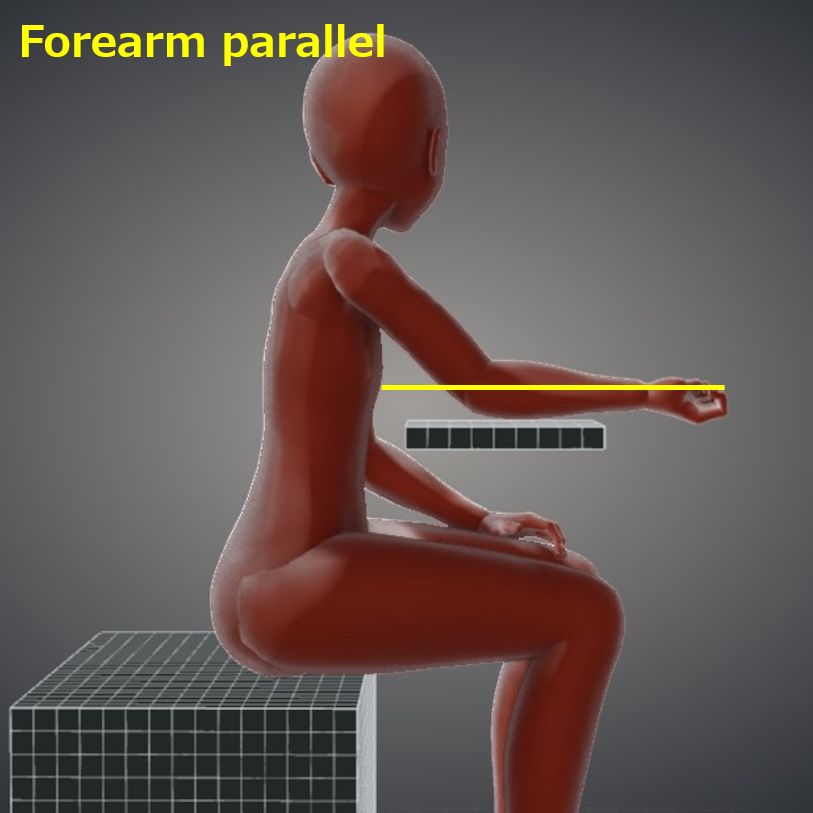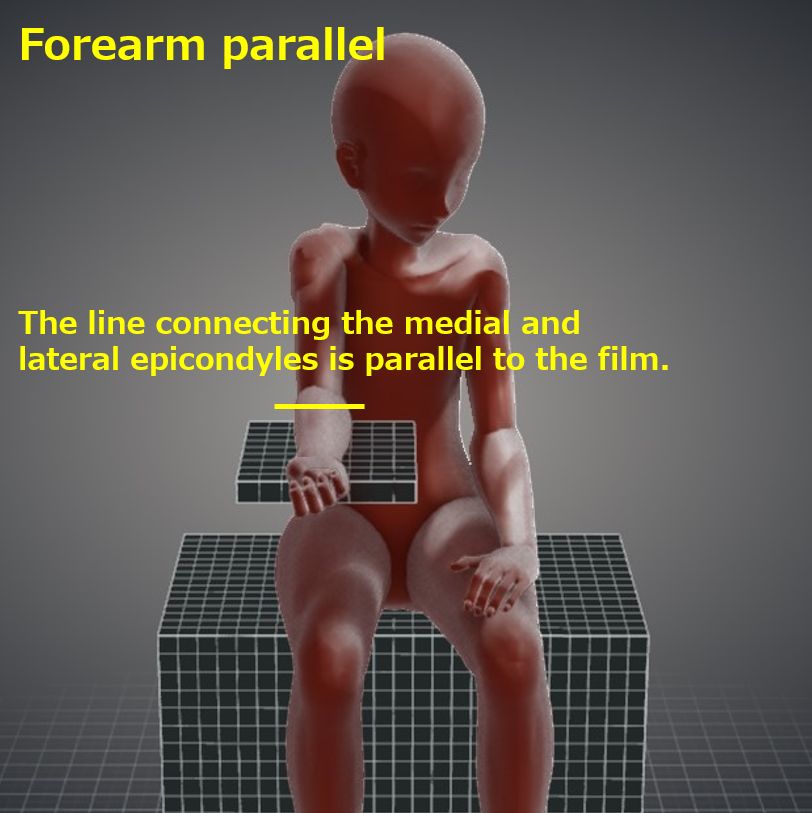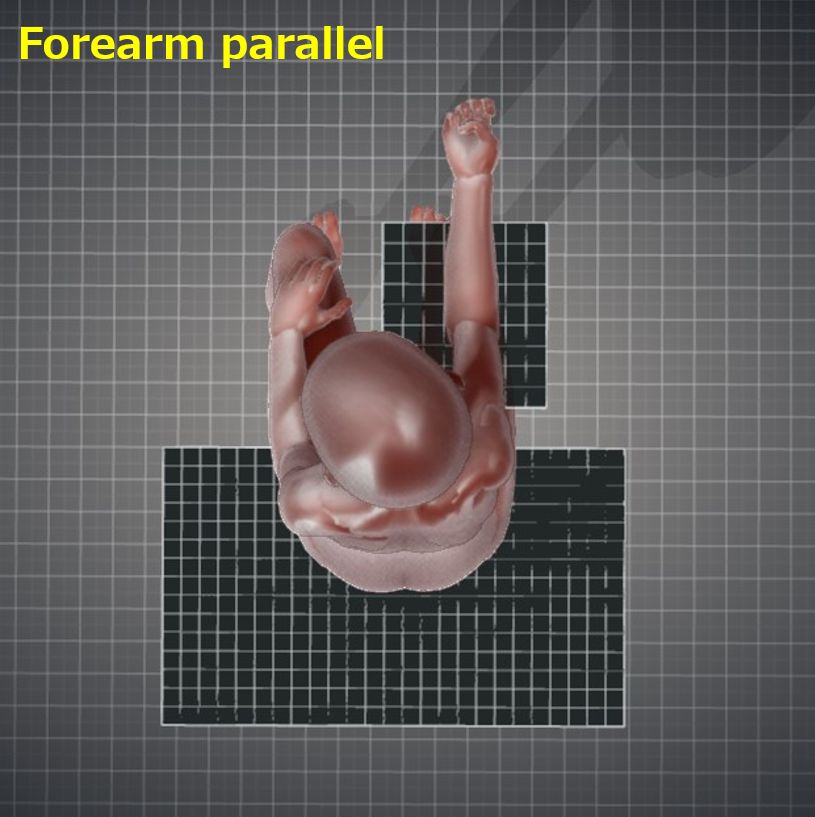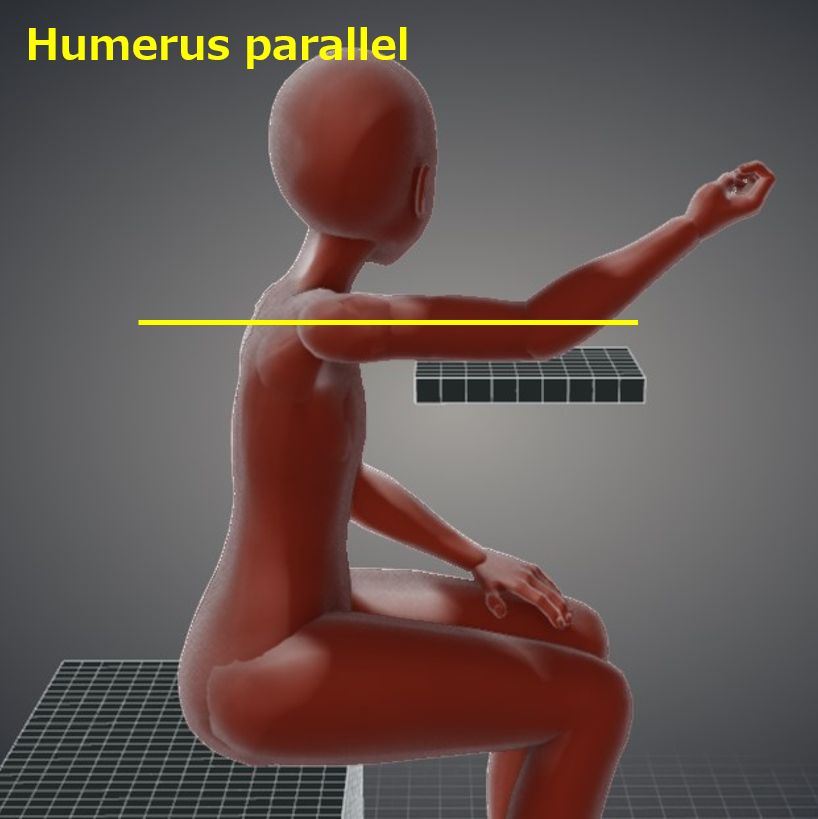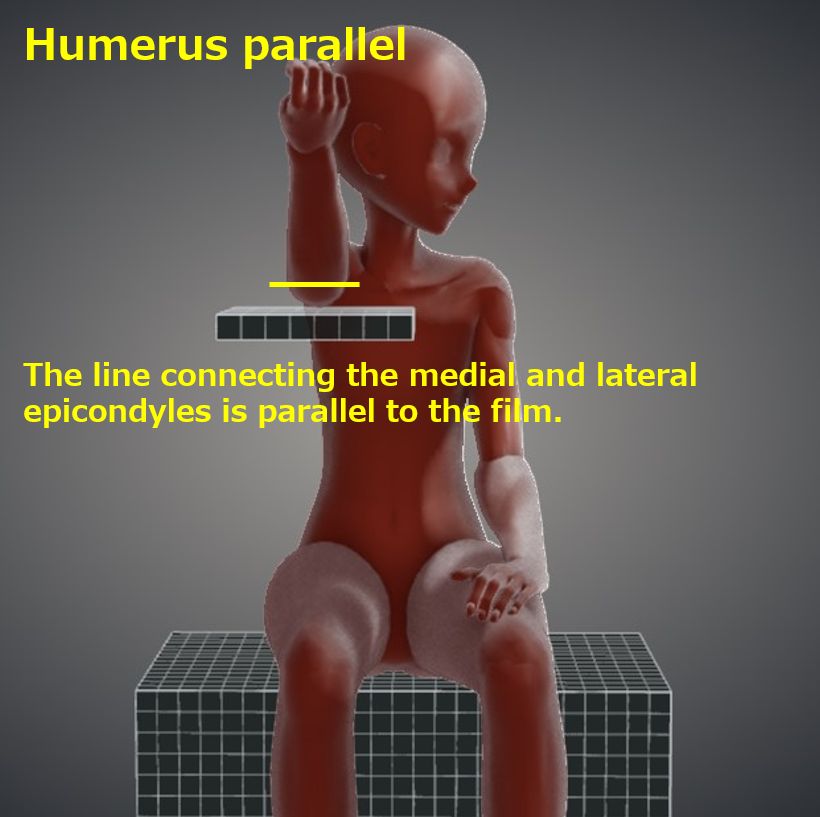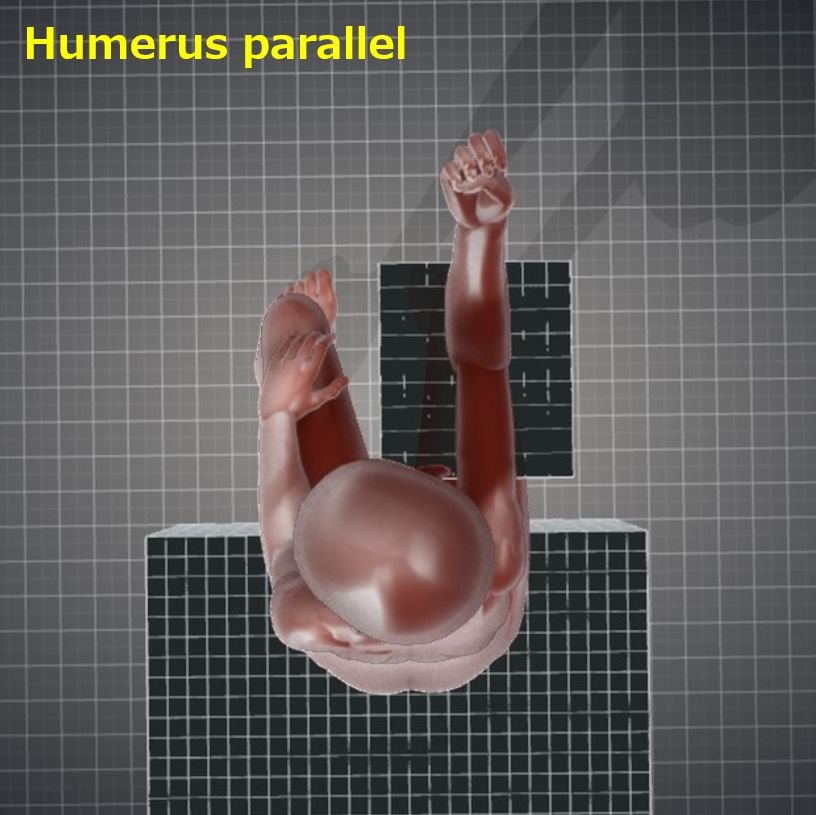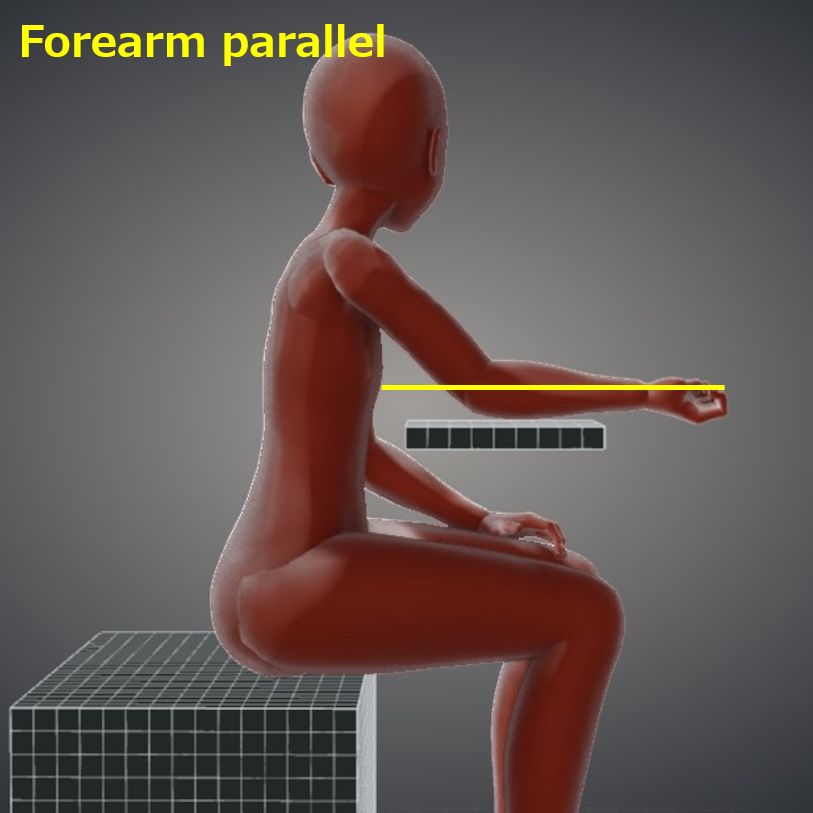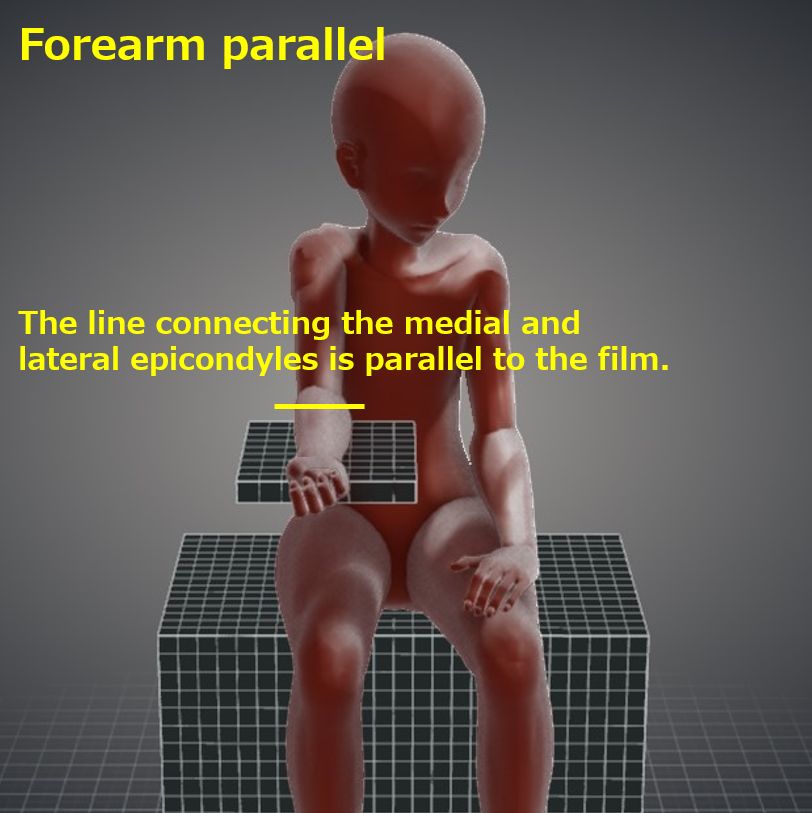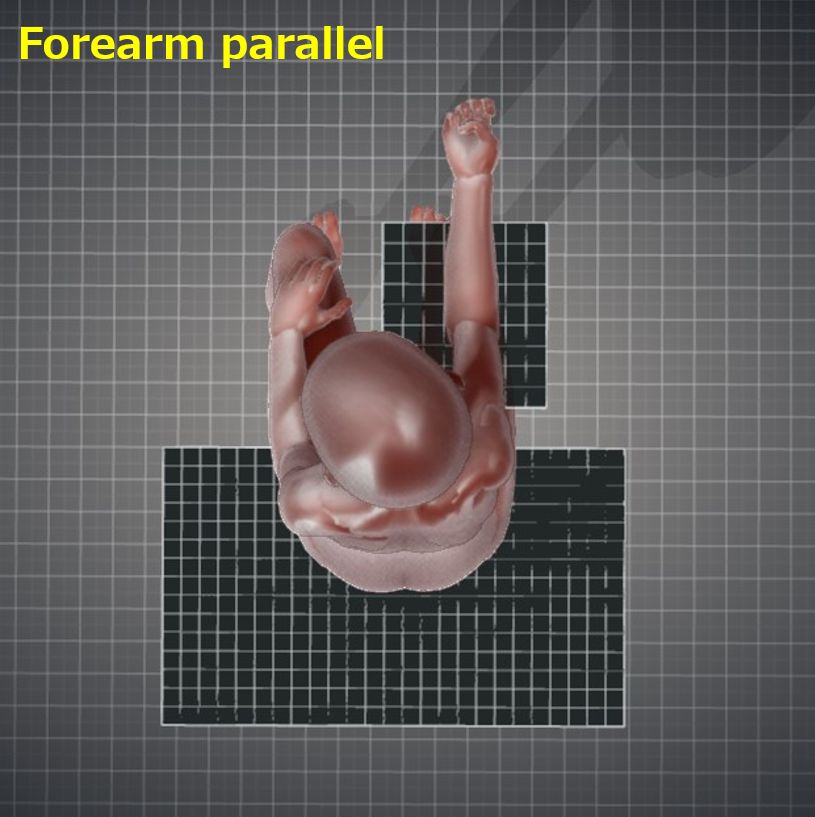 Seat the patient in the chair.
1. Humerus parallel : Raise the elbow joint to shoulder height and make the upper arm parallel to the film.
2. Forearm parallel : Lower the elbow joint and keep the forearm parallel to the film.
Extend the elbow joint as far as possible.
Slight external rotation so that the elbow joint is in front (the line connecting the medial and lateral epicondyles is parallel to film).
*If difficult, tilt the patient's entire body.
CR,distance, field size
CR : Vertical incidence at a point 2 cm distal to the elbow crease at the center of the medial and lateral epicondyles.
*If the elbow joint is flexed nearly 90 degrees, oblique incidence at ~15 degrees toward the elbow joint.
Distance : 100cm
Field size : The range includes the distal 1/2 of the humerus to the proximal 1/2 of the forearm.
Exposure condition
52kV / 5mAs
grid ( – )
Image, check-point
Abnormal (ulnar coronoid process fracture) (Radiopaedia)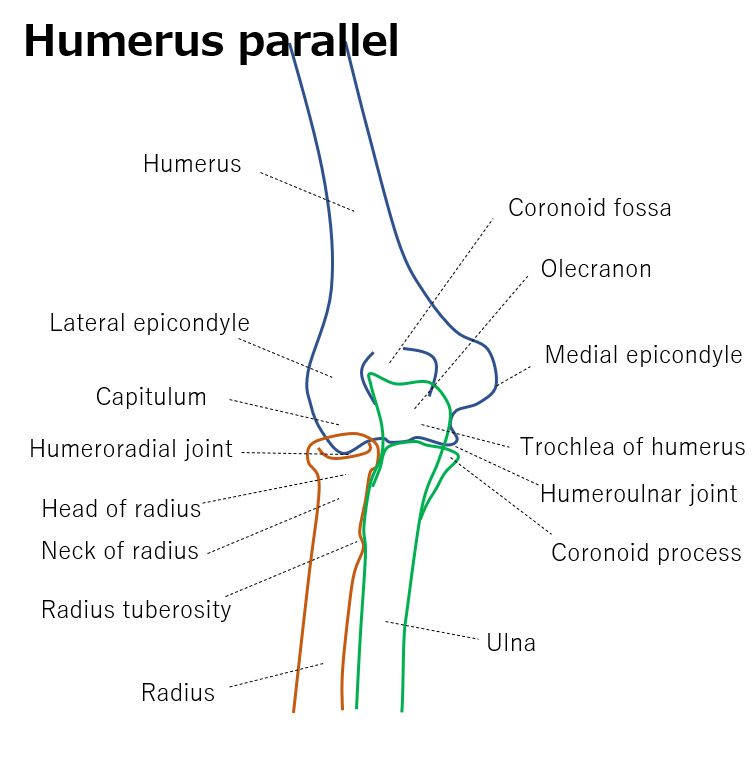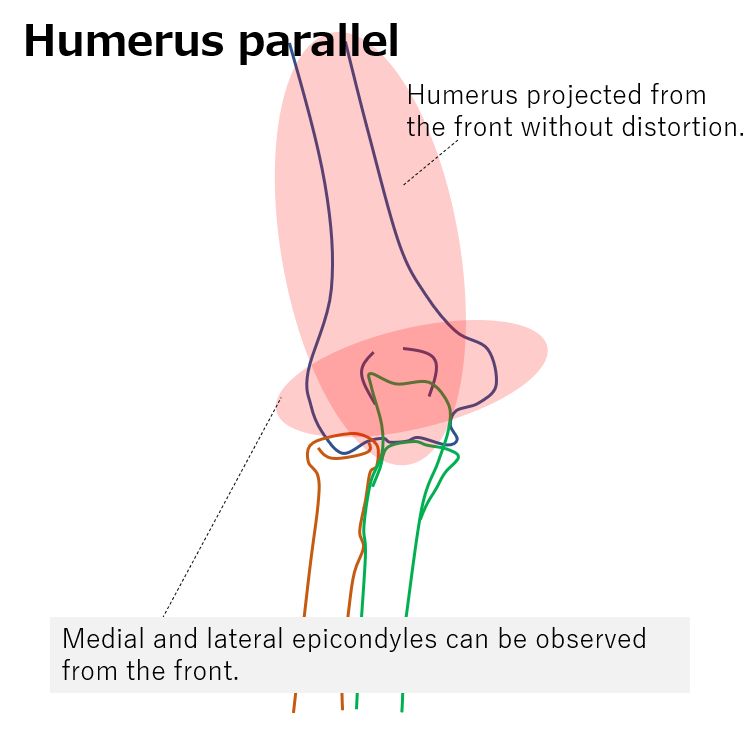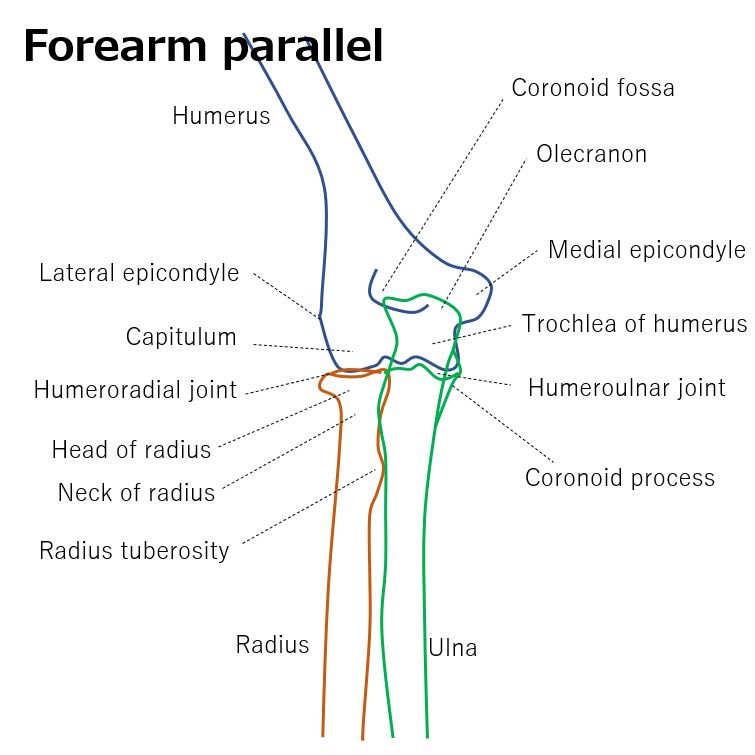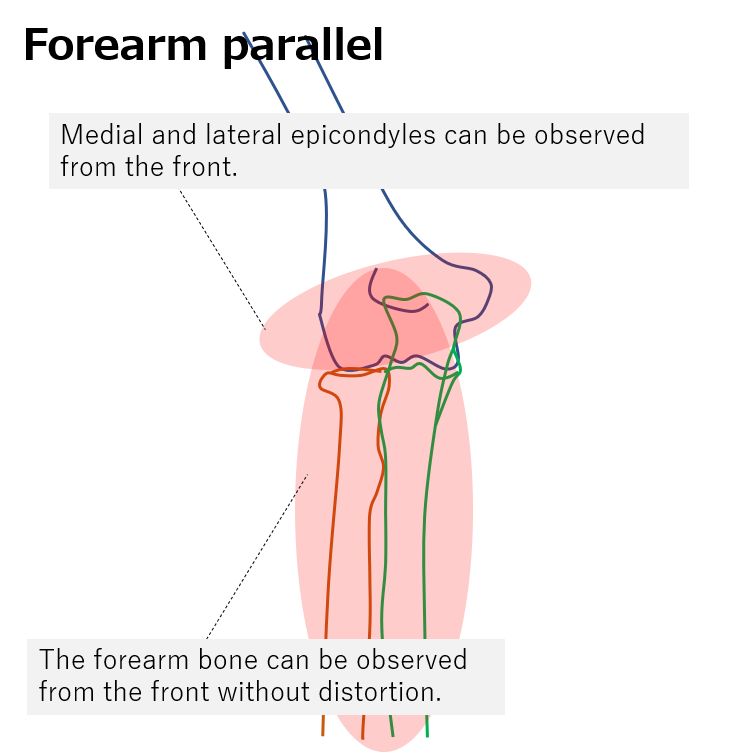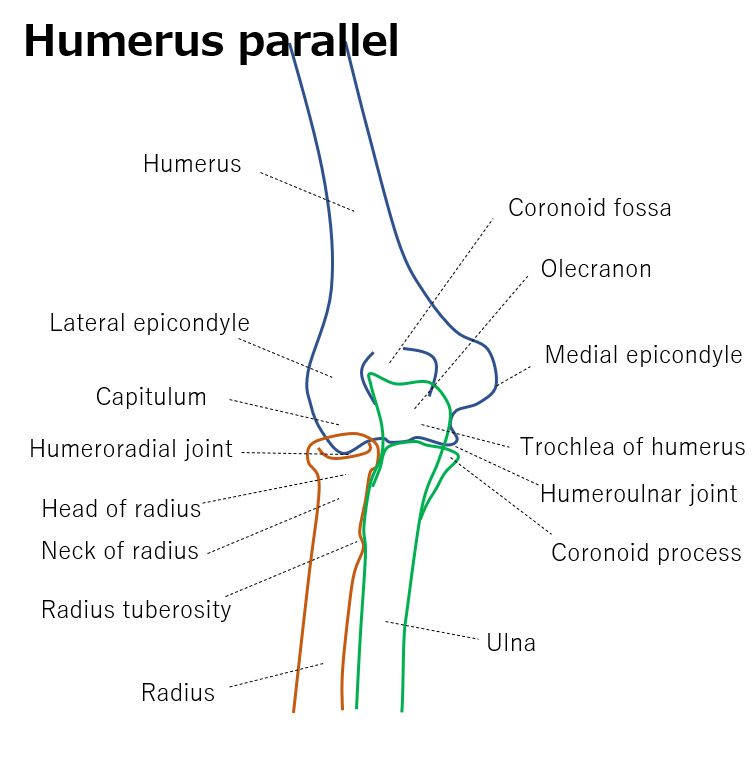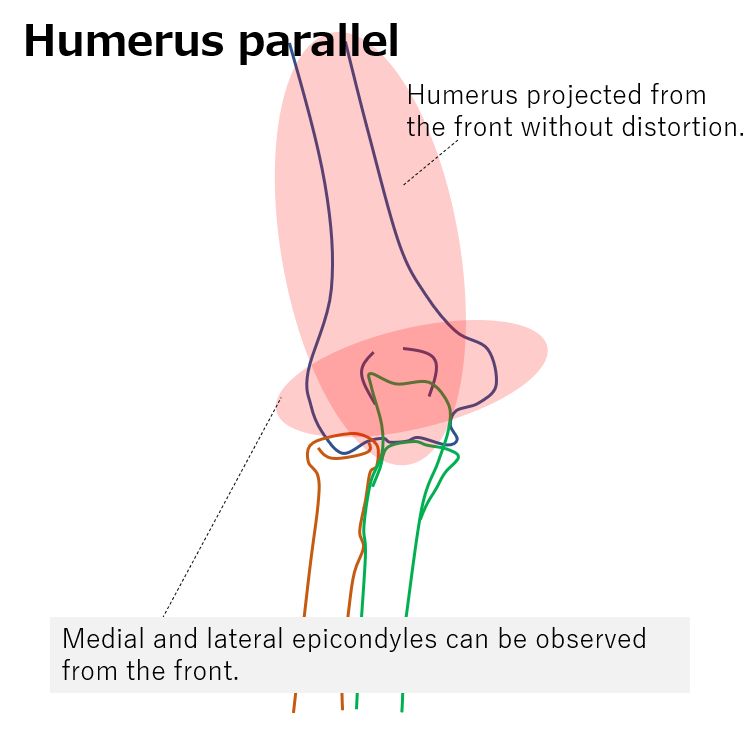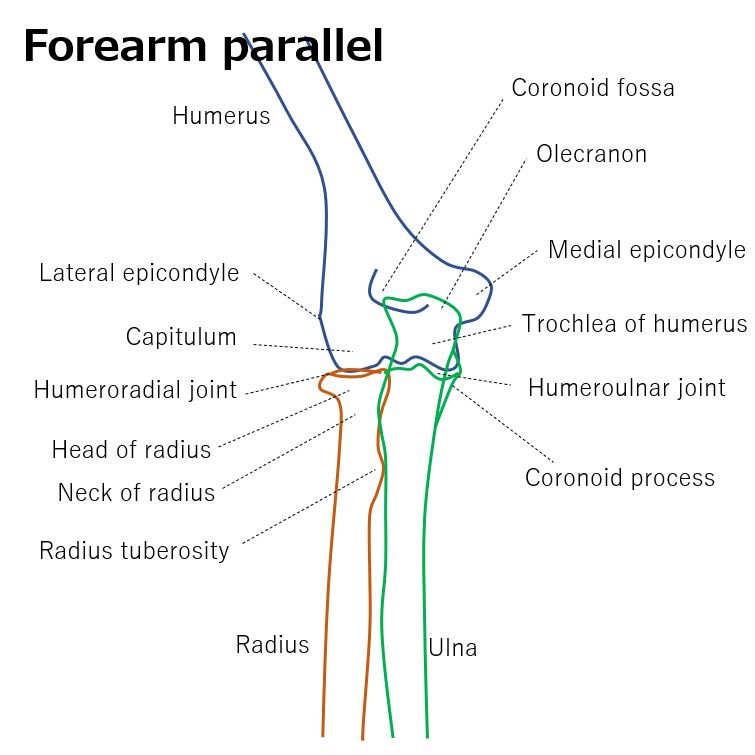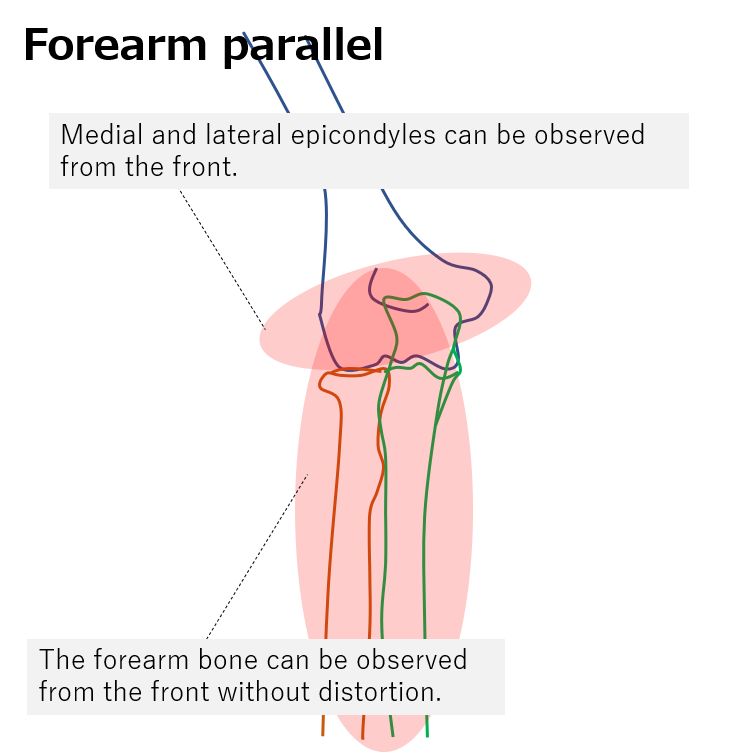 Movie
Related materials