Japanese ver.
Radiopaedia
Purpose
Observe for compression of the groove through which the ulnar nerve passes and for calcification.
Preliminary Confirmation
Check the range of motion of the arm, and if it cannot be raised, consider other imaging methods.
Positioning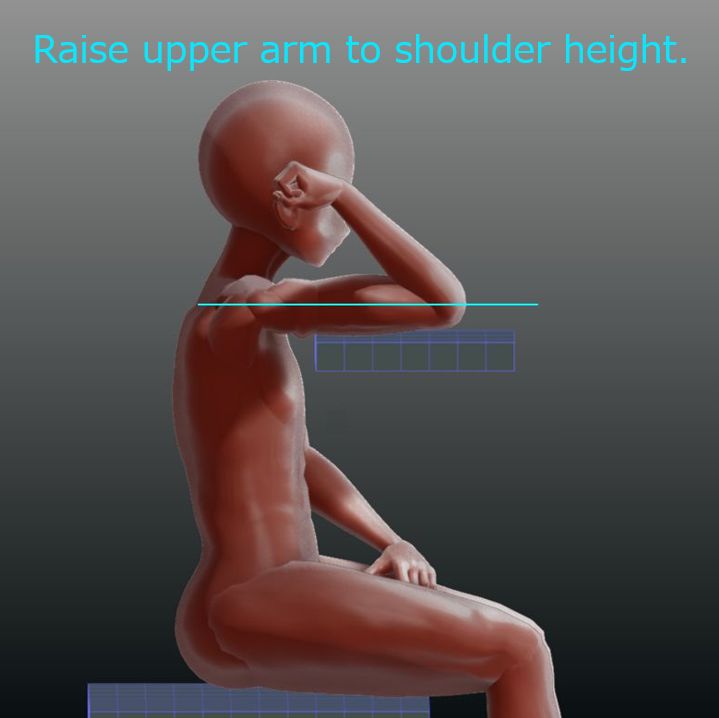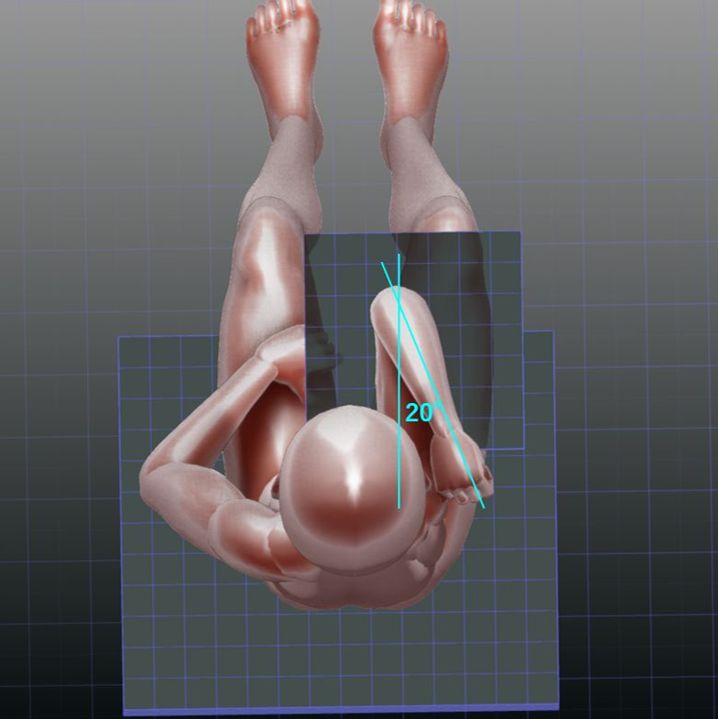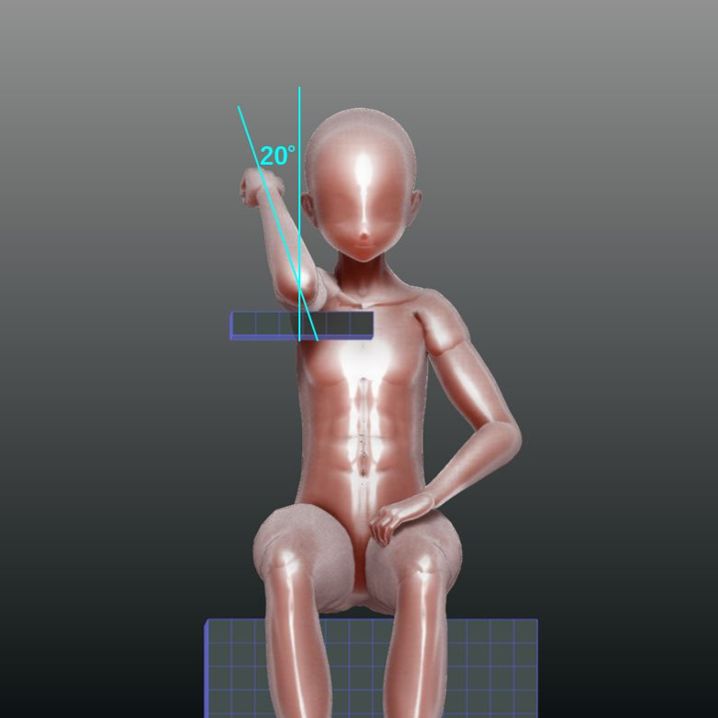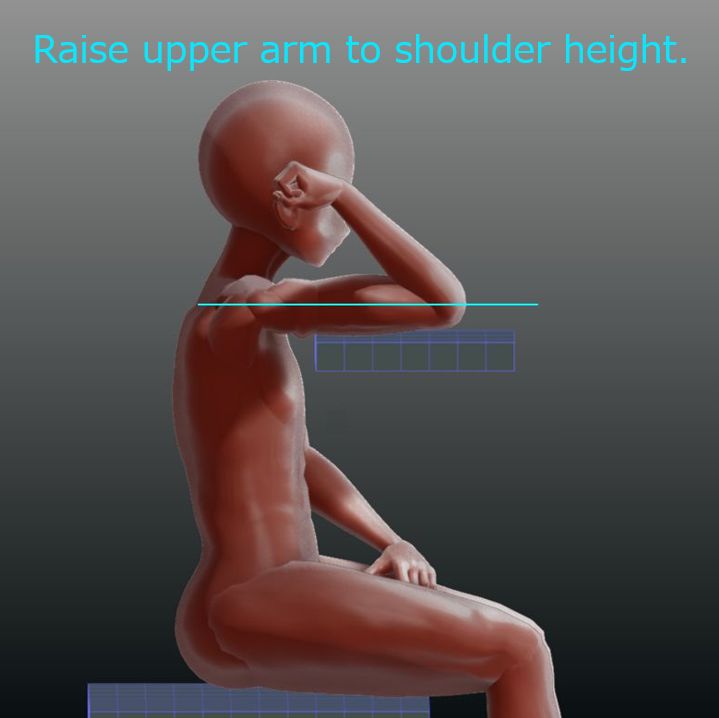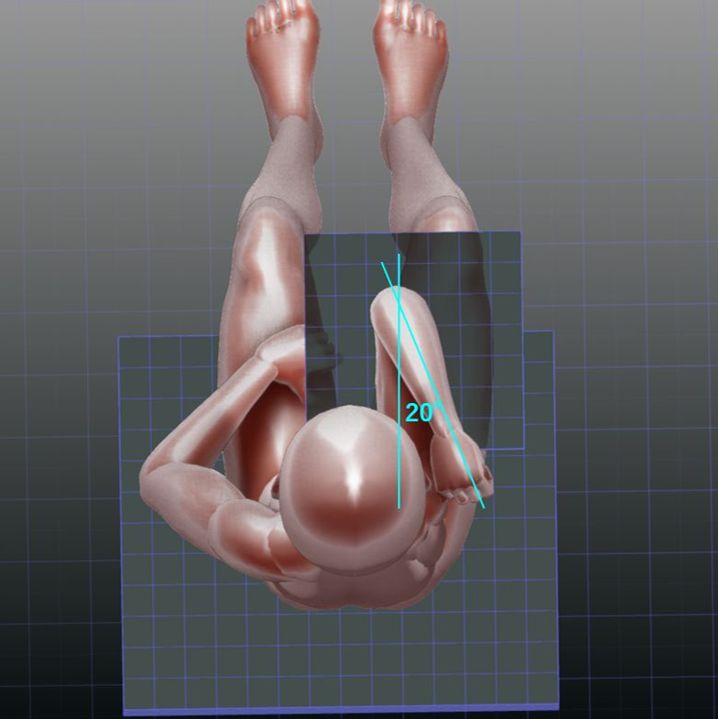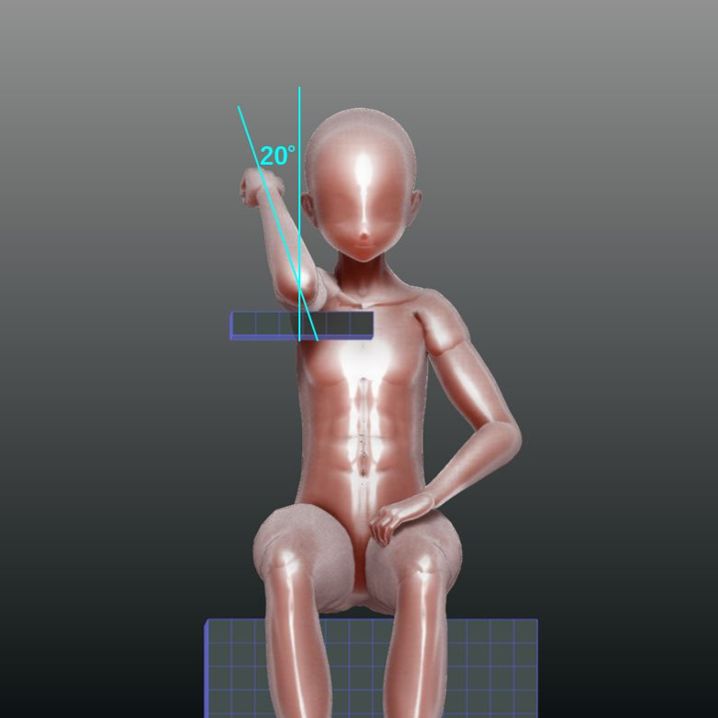 Seat the patient in the chair.
Raise the upper arm and elbow joint to shoulder height.
Elbow joint flexed to maximum.
Externally rotate the forearm 20 degrees.
The palms face down
CR, distance, field size
CR : Perpendicular incidence from the medial epicondyle to a point one transverse finger lateral to the medial epicondyle. (or oblique incidence toward the proximal direction)
Distance : 100cm
Field size : The range includes the elbow joint, and the left and right sides should be narrowed down to the skin surface.
Exposure condition
50kV / 4mAs
grid ( – )
Image, check-point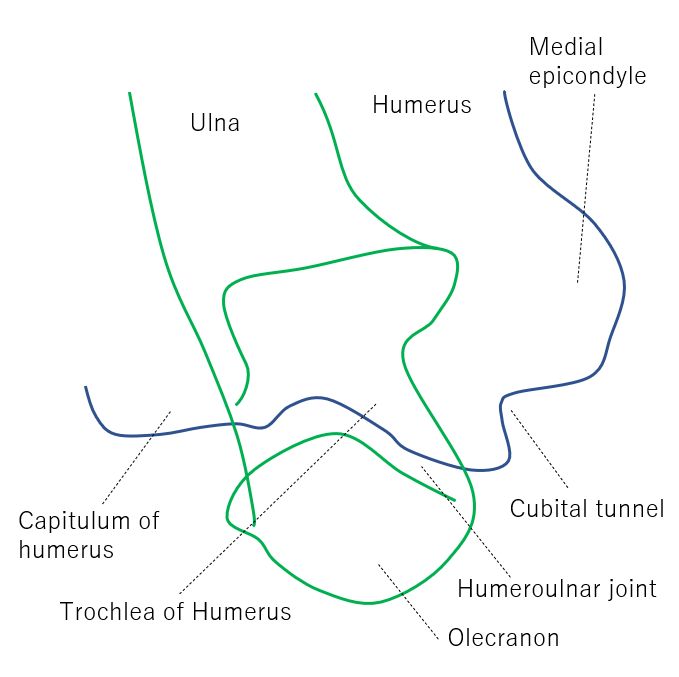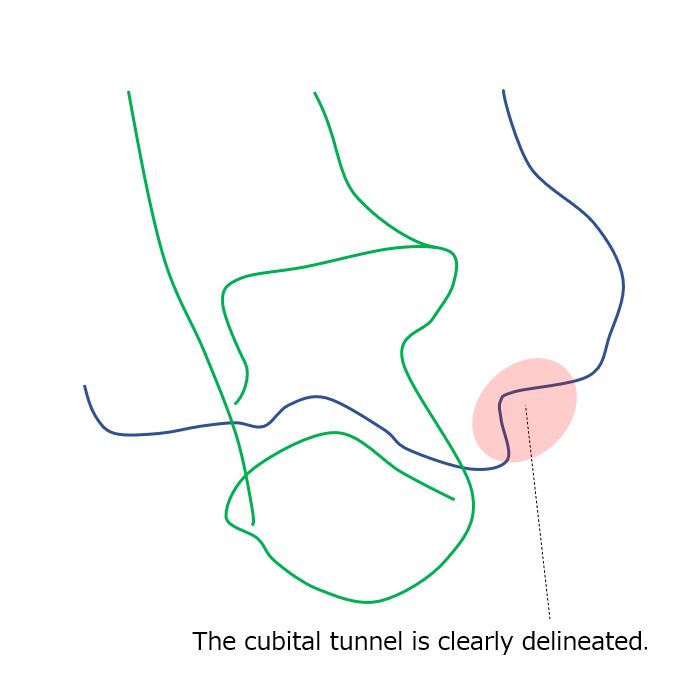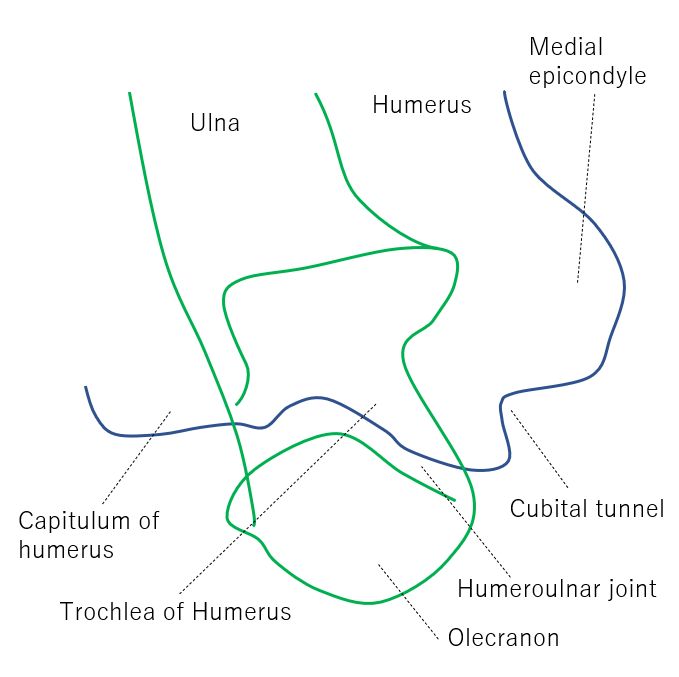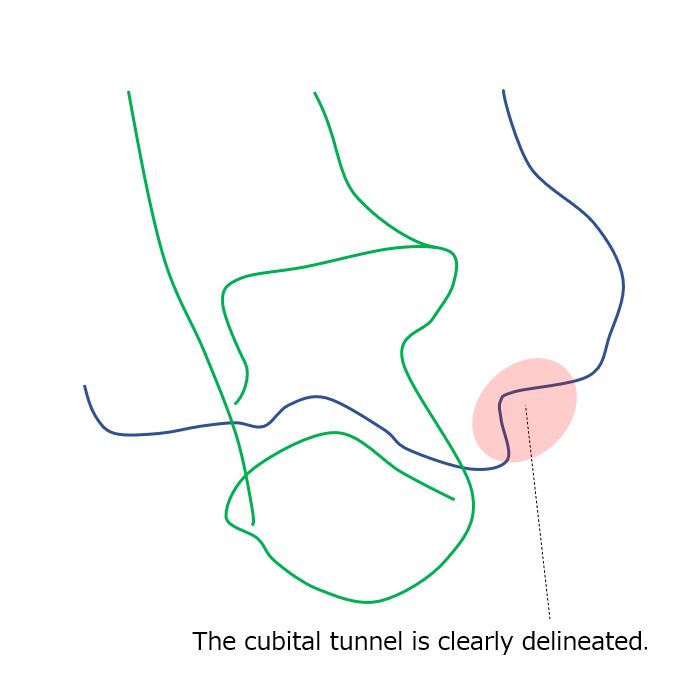 Movie
Related materials

Material 1