スポンサーリンク
Purpose
The radial head and humeral head are projected without ulnar overlap.
Prior confirmation
Remove the obstacle.
Positioning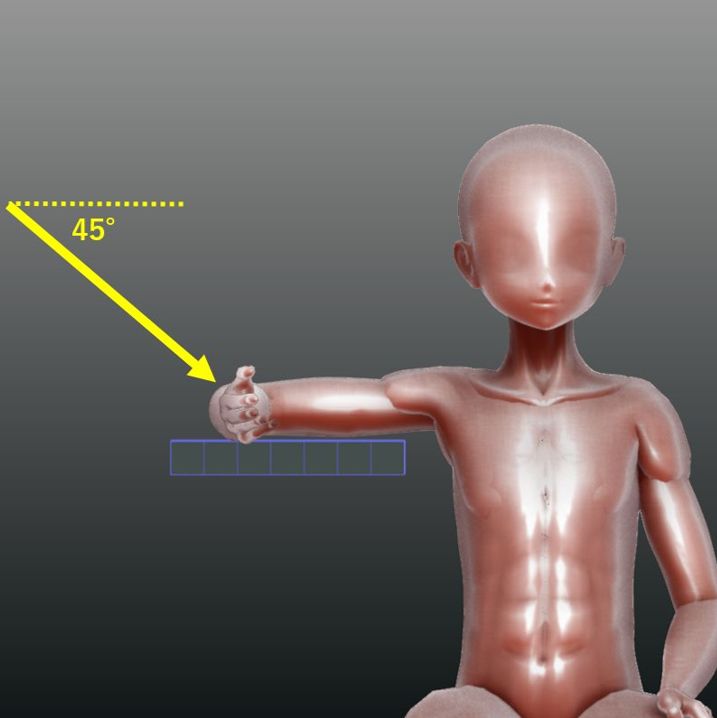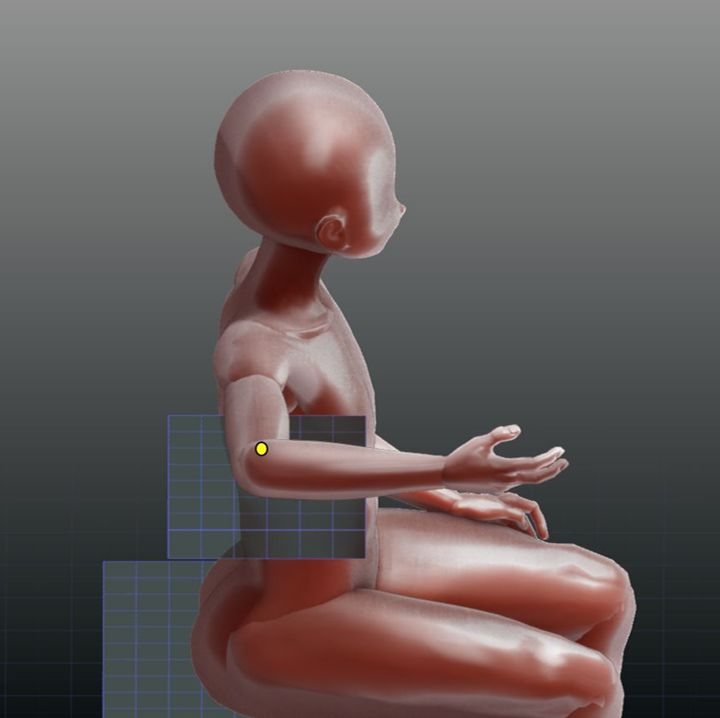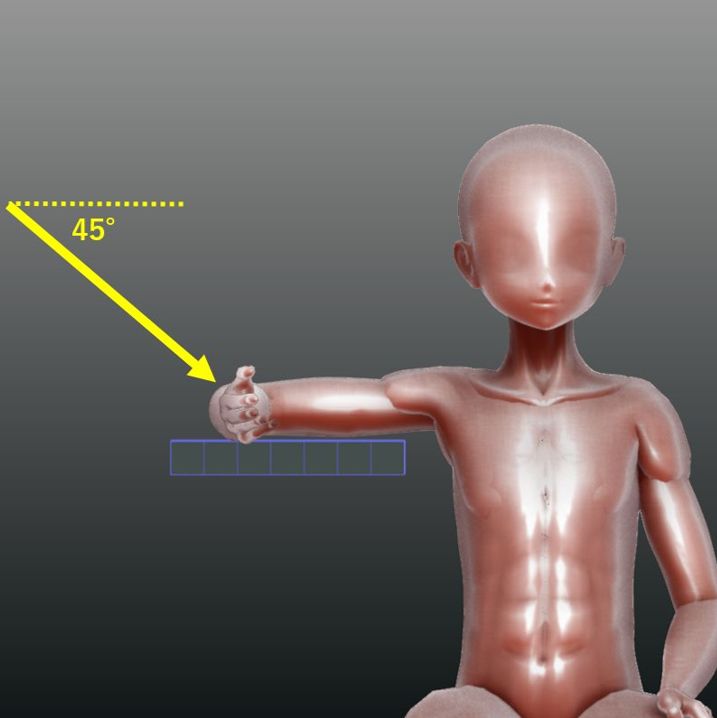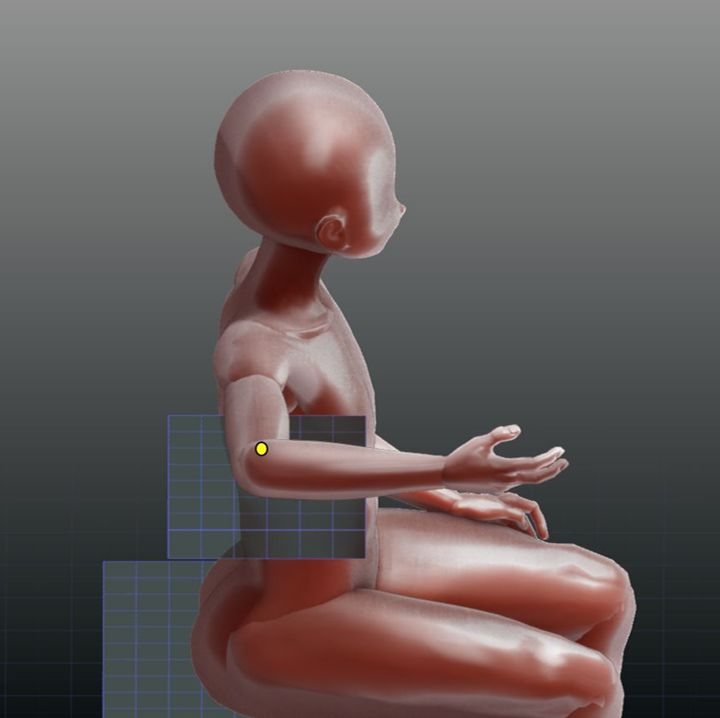 Seat the patient in the chair.
Raise the upper arm, elbow joint, and wrist joint to shoulder height.
Bend patient's elbow at 90 degrees.
The outside of the forearm is placed on the film and is vertical.
CR, distance, field size
CR : Oblique incidence at 45 degrees from distal to proximal toward the lateral epicondyle.
Distance : 100cm
Field size : Range including elbow joint.
Exposure condition
50kV / 4mAs
Grid ( – )
Image, check-point
Normal
Abnormal (Fracture of radial head) (Radiopaedia)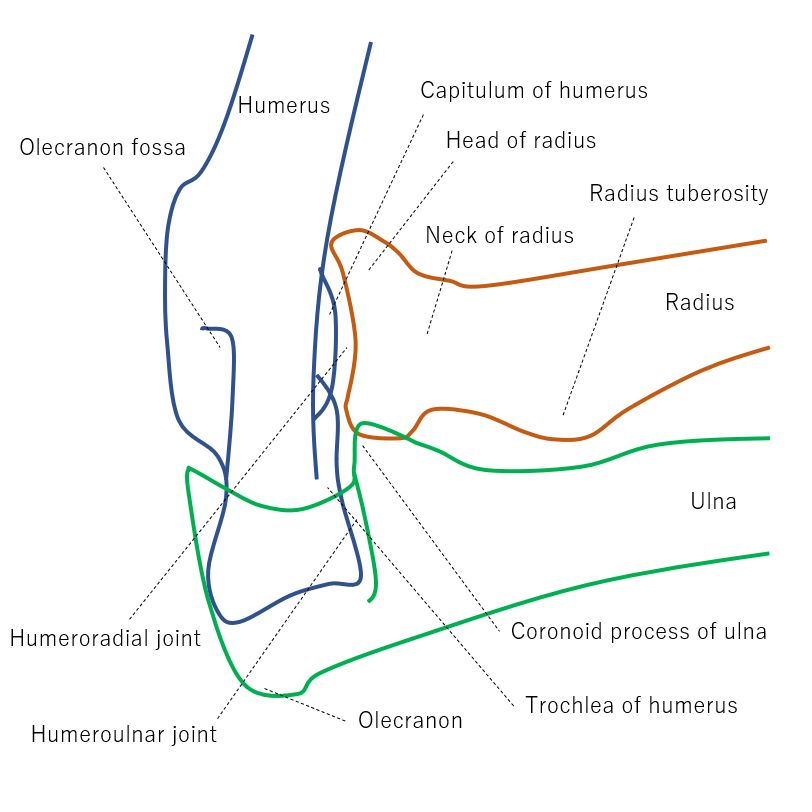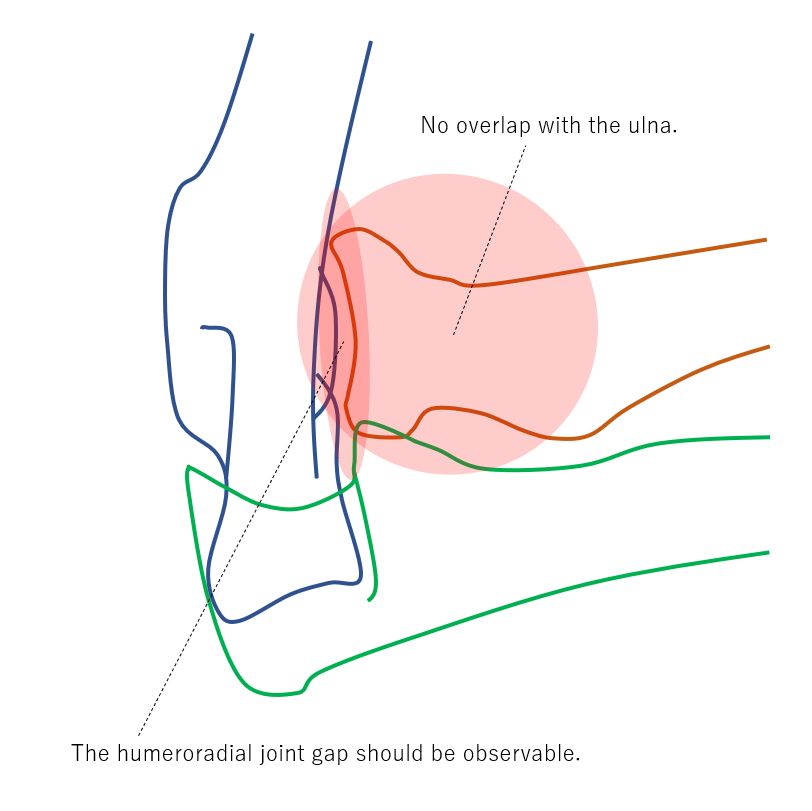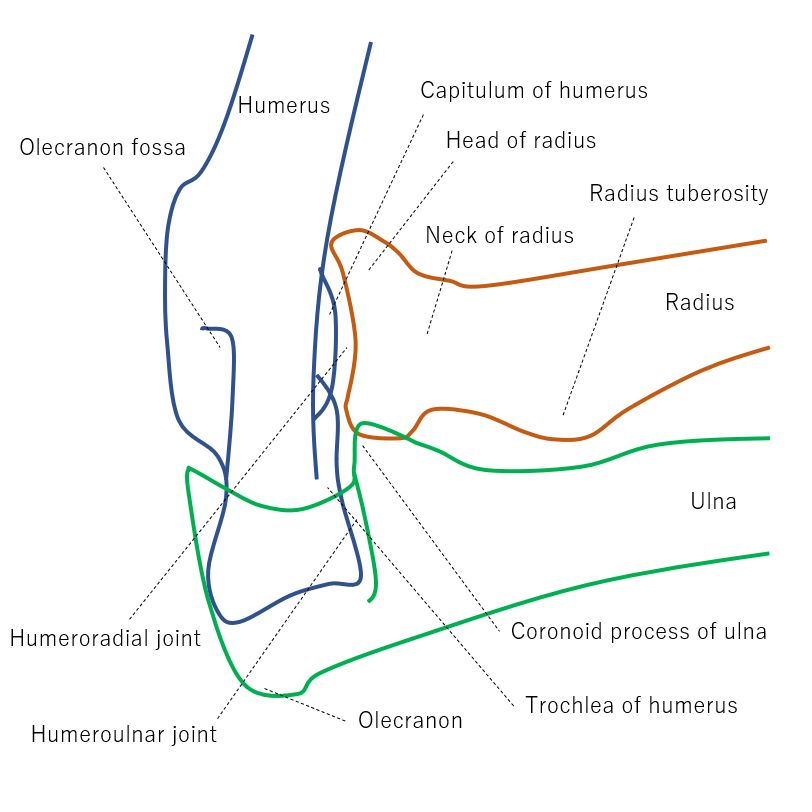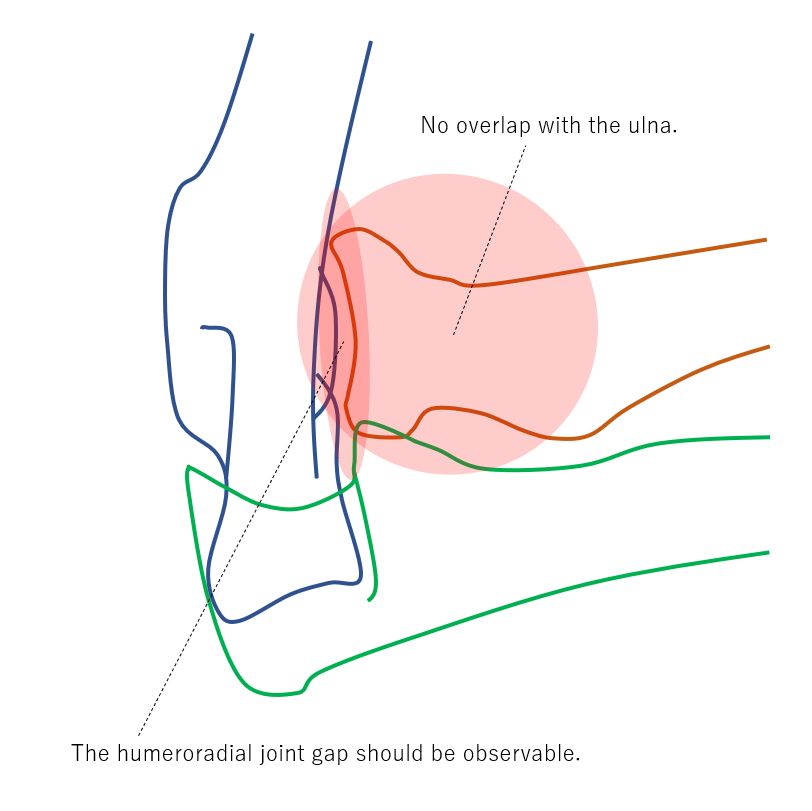 Videos
Related materials

Type 1 : Non-displaced radial head fractures (<2mm)
Type 2 : Partial articular fractures with displacement (>2mm)
Type 3 : Comminuted fracture of the entire radial head
Type 4 : Fracture with dislocation
*Requires internal fixation by shaping or surgery in type 2 or 3. Type III requires early resection of the radial head in many cases.
Type 1 image
Type 2 image