Purpose
Even if the fracture line cannot be seen on AP and lateral view, the diagnosis of an intra-articular fracture can be made if fat-fluid leve is seen on a lateral view with horizontal X-ray beam.
Joint fluid is seen in fractures, endoprosthesis, infection, and arthritis.
Large amounts of fluid accumulation enlarge the suprapatellar bursa, causing pressure and loss of adjacent adipose tissue.
Preliminary Confirmation

Removal of obstacles.
Presence of a fracture of the patella. If fractured, the knee joint should not be bent more than 10 degrees.
Positioning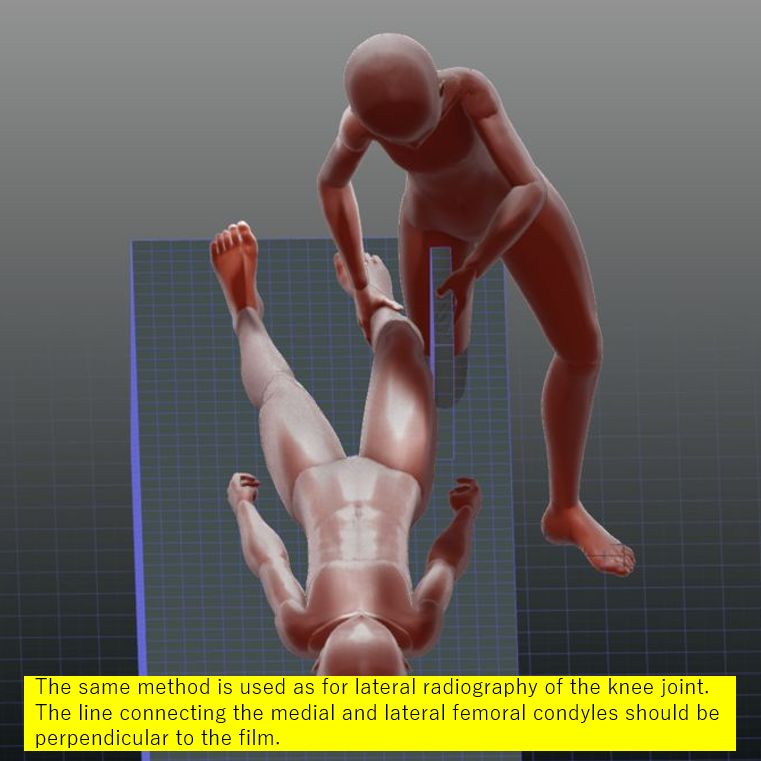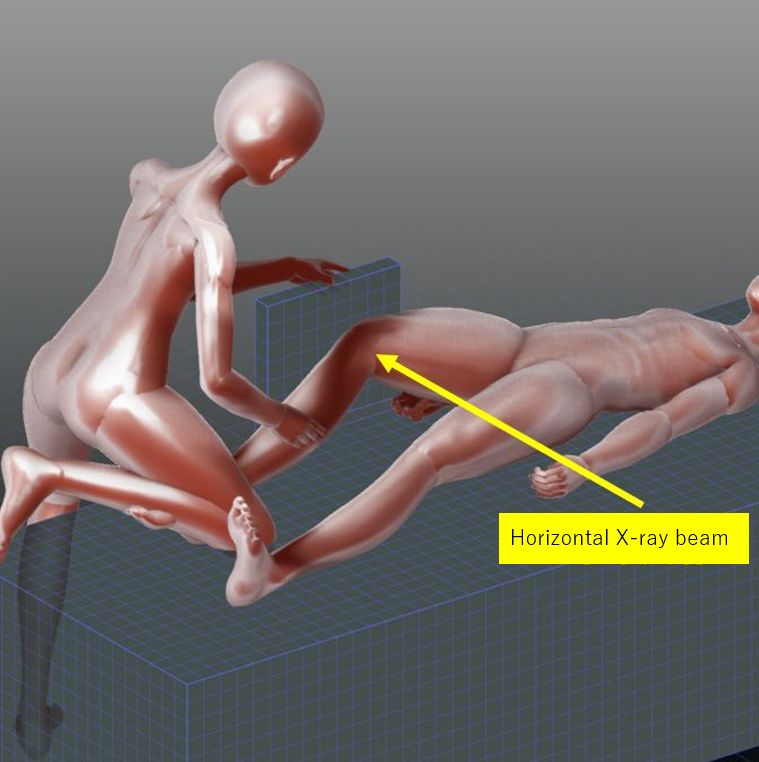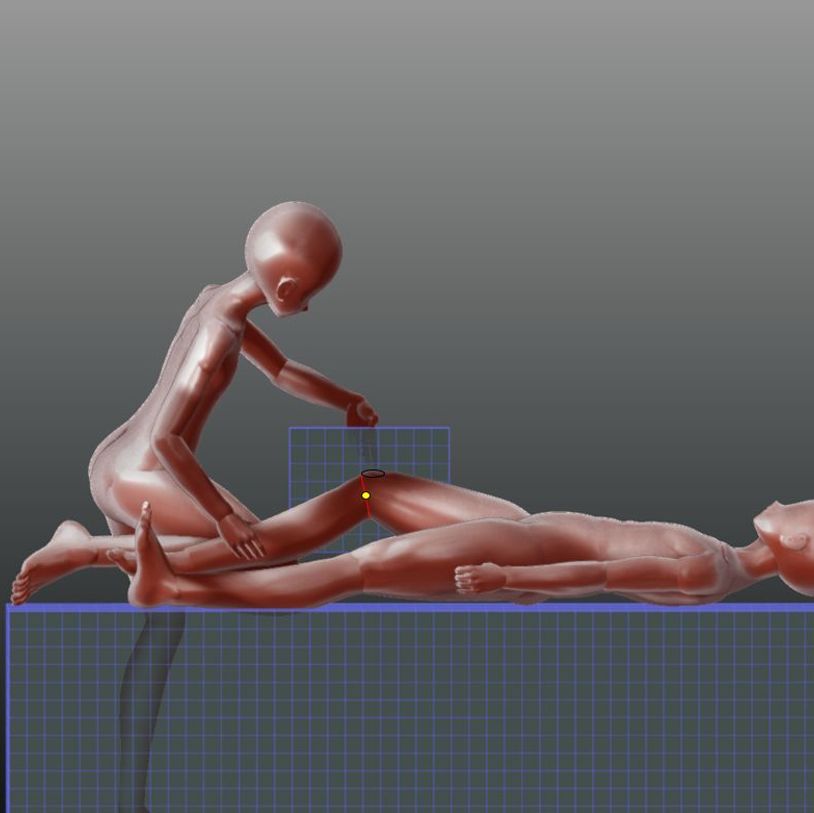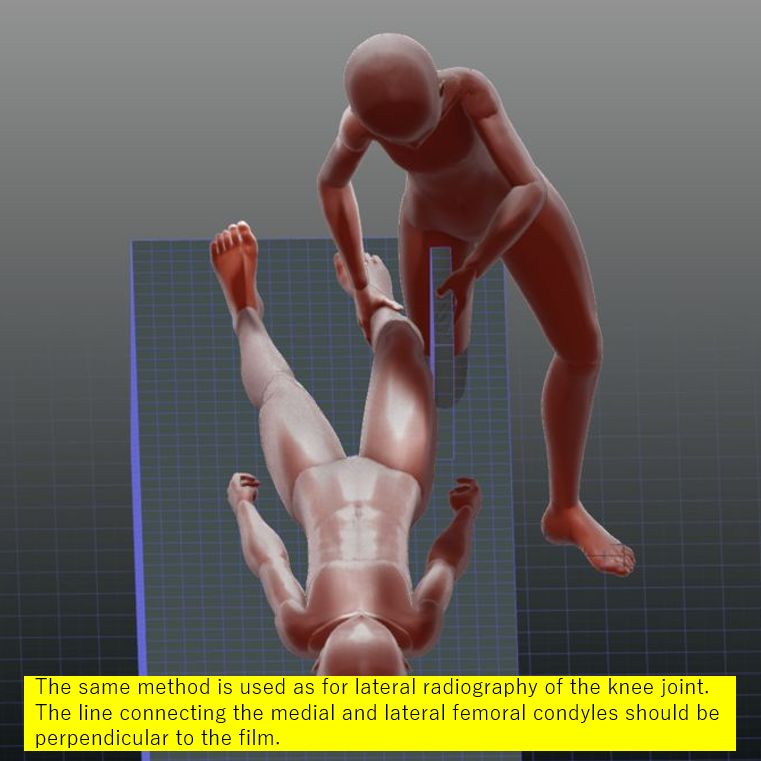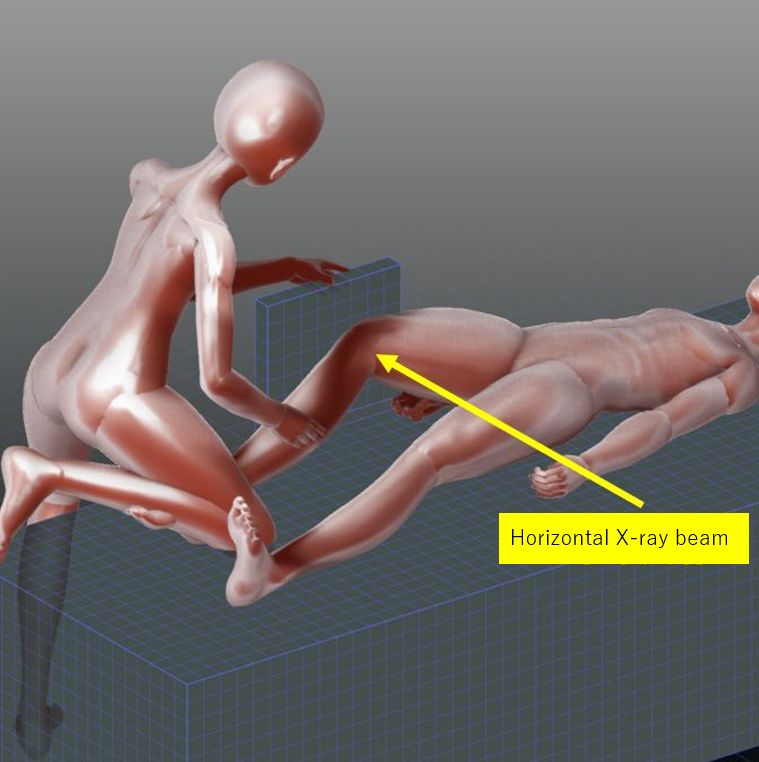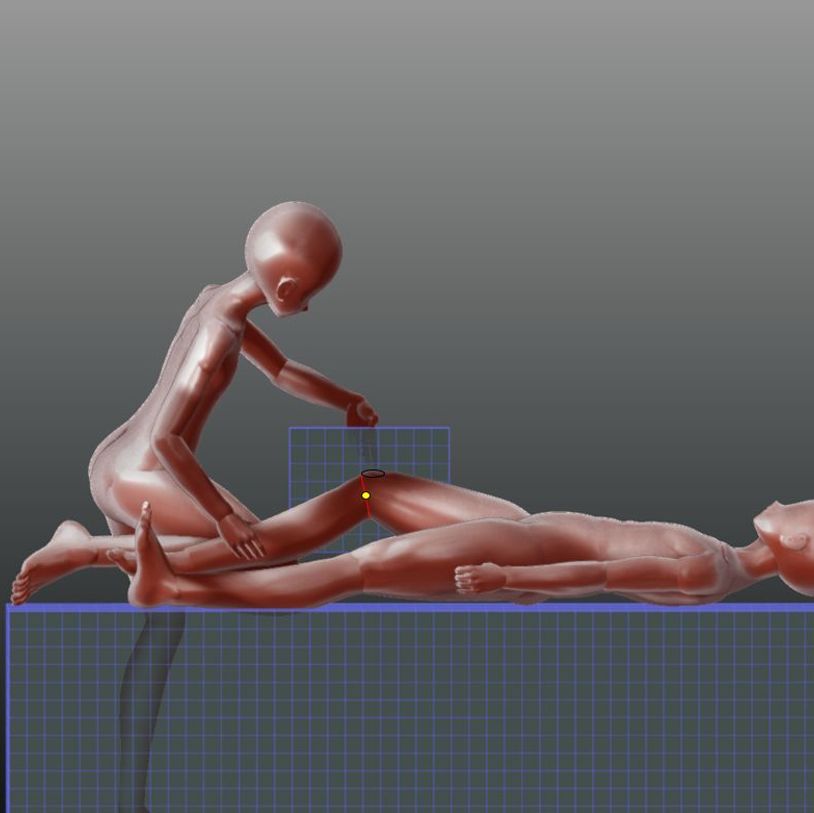 Supine position.
Raise the examining leg upward and flex the knee joint to 120-130°.
The line connecting the medial and lateral femoral condyles should be perpendicular to the film.
The patella should be perpendicular to the film.
The line connecting the apex of the knee joint and the Lateral malleolus of the fibula is parallel to the film.
CR,distance, field size
CR : Perpendicular incidence at the midpoint of the line connecting the lower patellar edge and the back of the knee.
Distance : 100cm
Field size : The range includes the distal 1/3 of the femur to the proximal 1/3 of the lower leg, narrowing to the skin surface on the left and right sides.
Exposure condition
55kV / 5mAs
grid ( – )
Image, check-point
Knee lipohemarthrosis (Radiopaedia)
Tibial plateau fracture (Radiopaedia)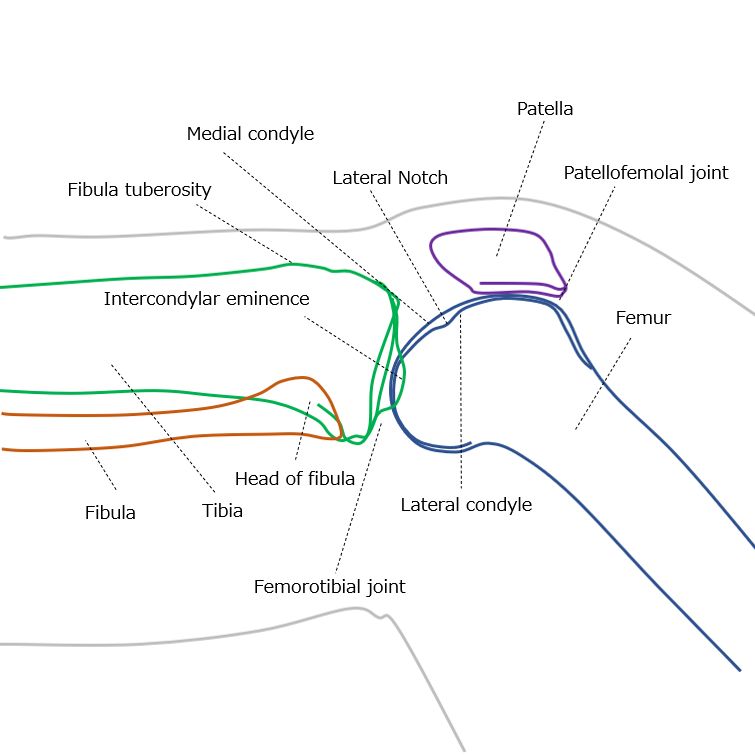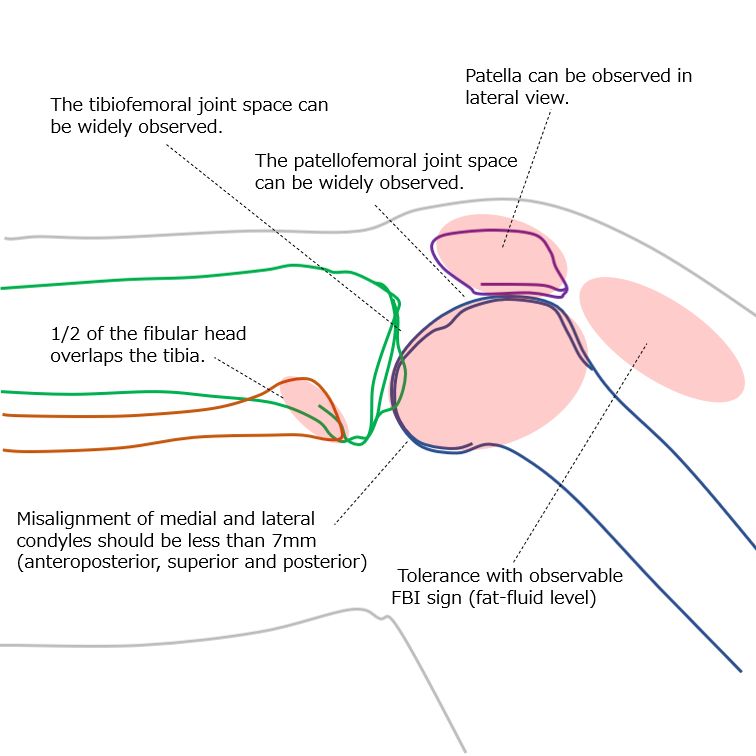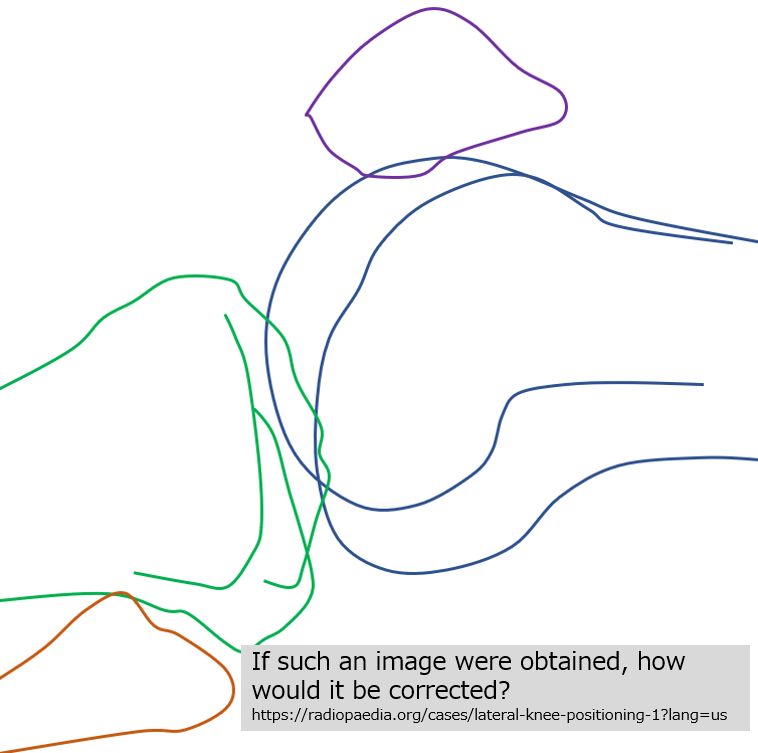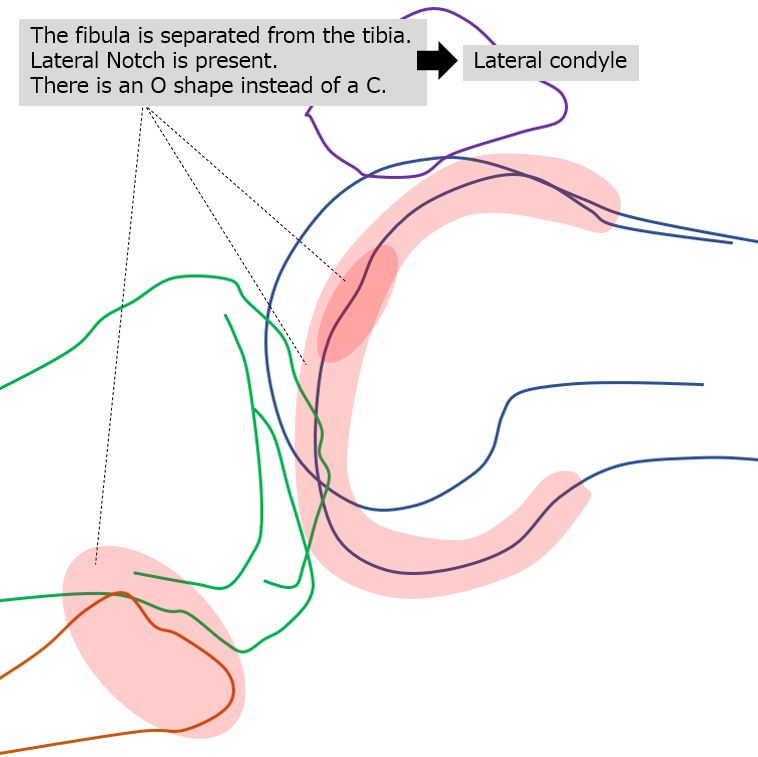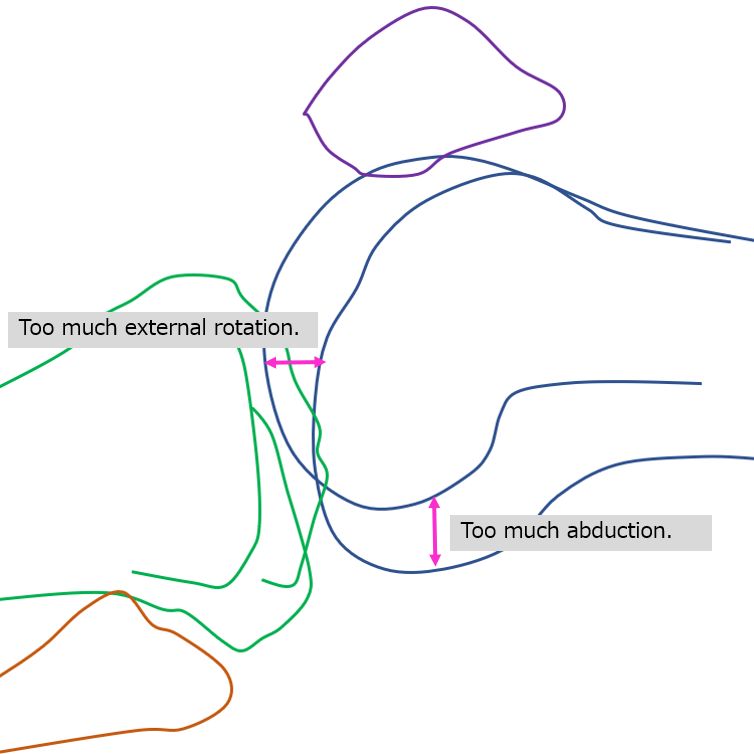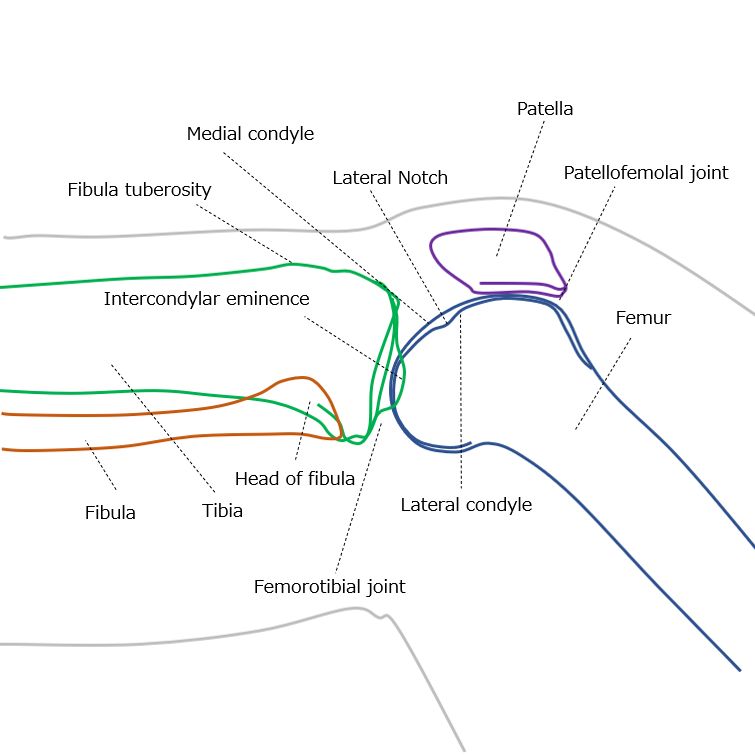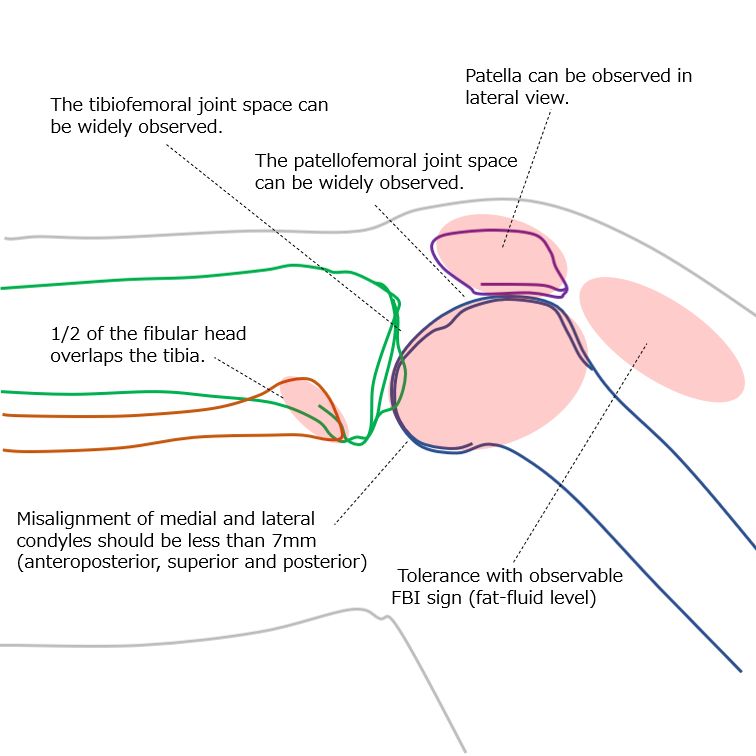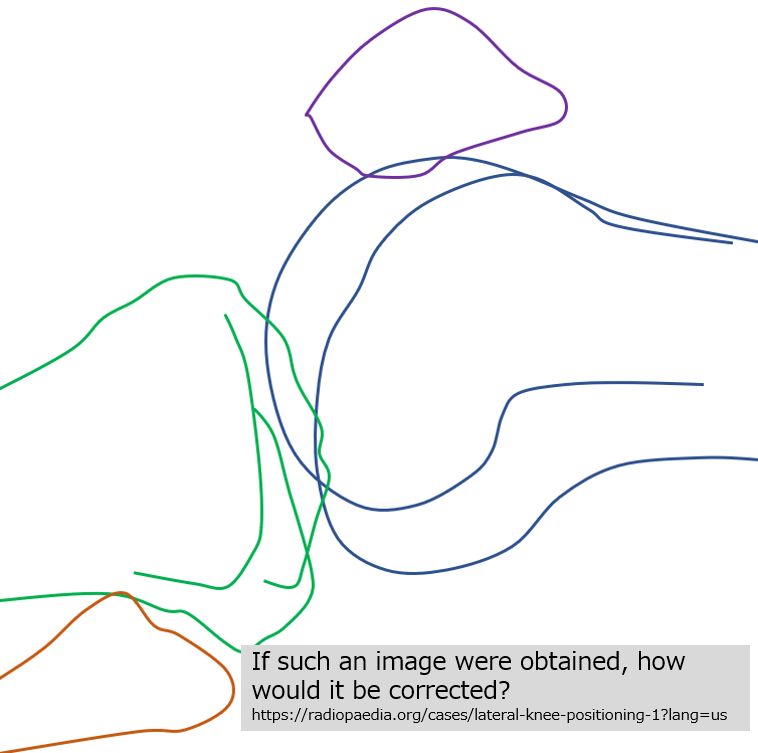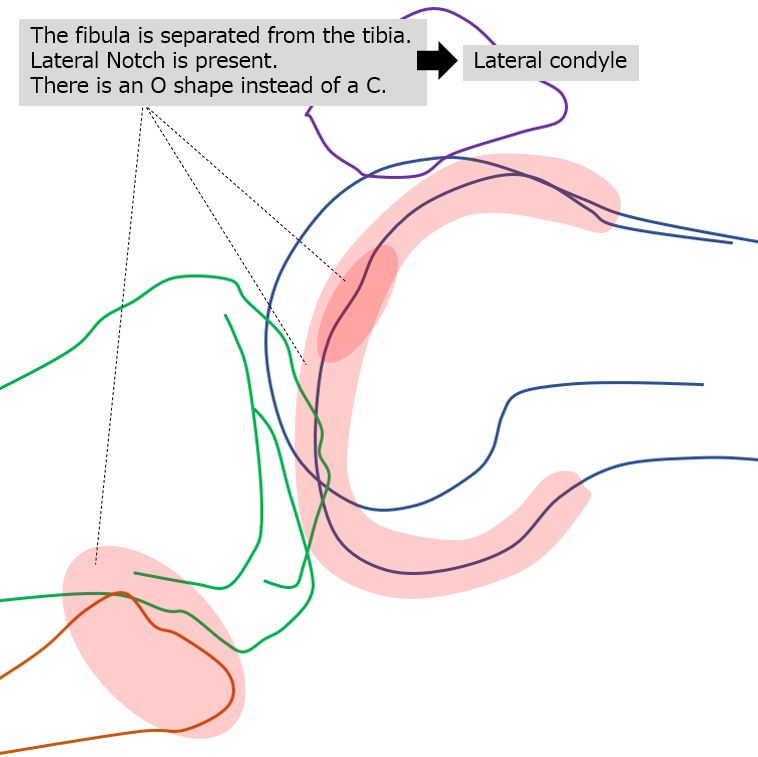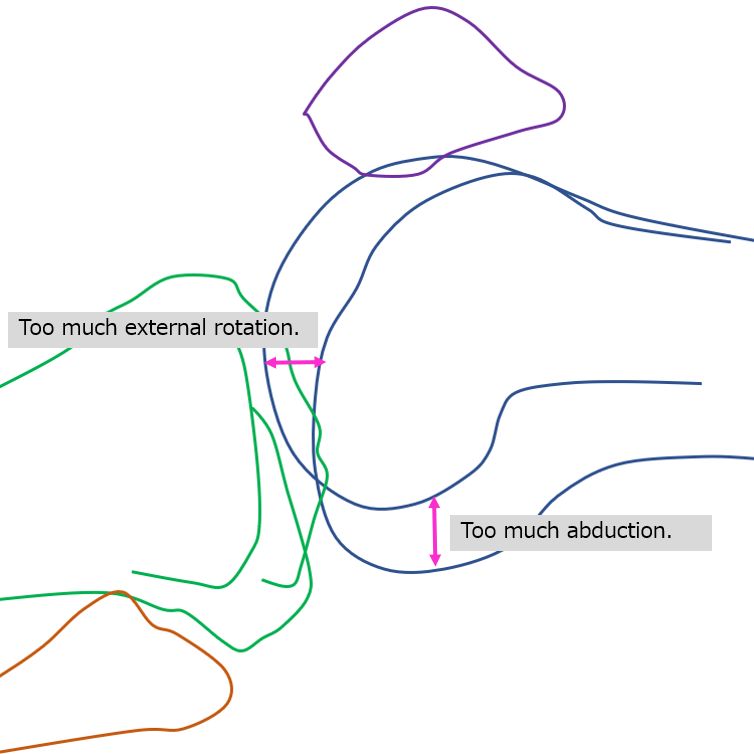 Medial and lateral femoral condyles overlap (misalignment is within 7 mm).
If there is an anterior-posterior misalignment, external or internal rotation is inappropriate.
If the patient is displaced vertically, adduction or adbuction (oblique x-ray may be used) is inappropriate.
To correct the misalignment, it is necessary to distinguish between the medial and lateral femoral condyles.
The medial condyle is C-shaped and the lateral condyle is O-shaped.
The medial condyle is larger than the lateral condyle.
The lateral condyle has a Lateral Notch (
video
)
The medial condyle has an adductor tubercle.
Lateral condyle protrudes anteriorly more than medial condyle when fibula is separated from tibia
The femoro-patellar joint is widely observed.
Soft tissues and fat around the knee joint can be observed in addition to bony tissues and bony trabeculae.
Identify
areas
where avulsion fractures are likely to occur.
Movie
Related materials
Correction of displaced medial and lateral condyles